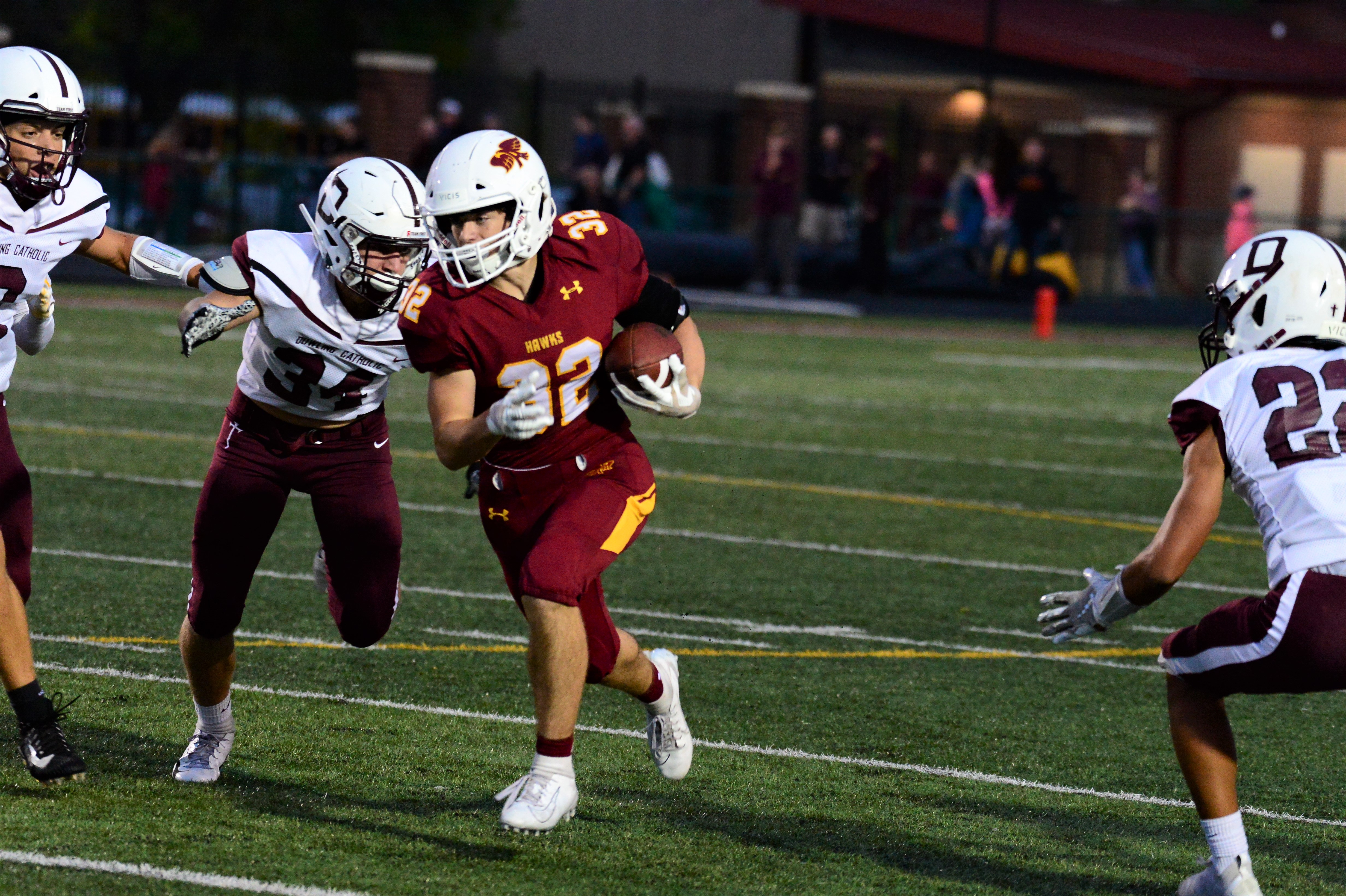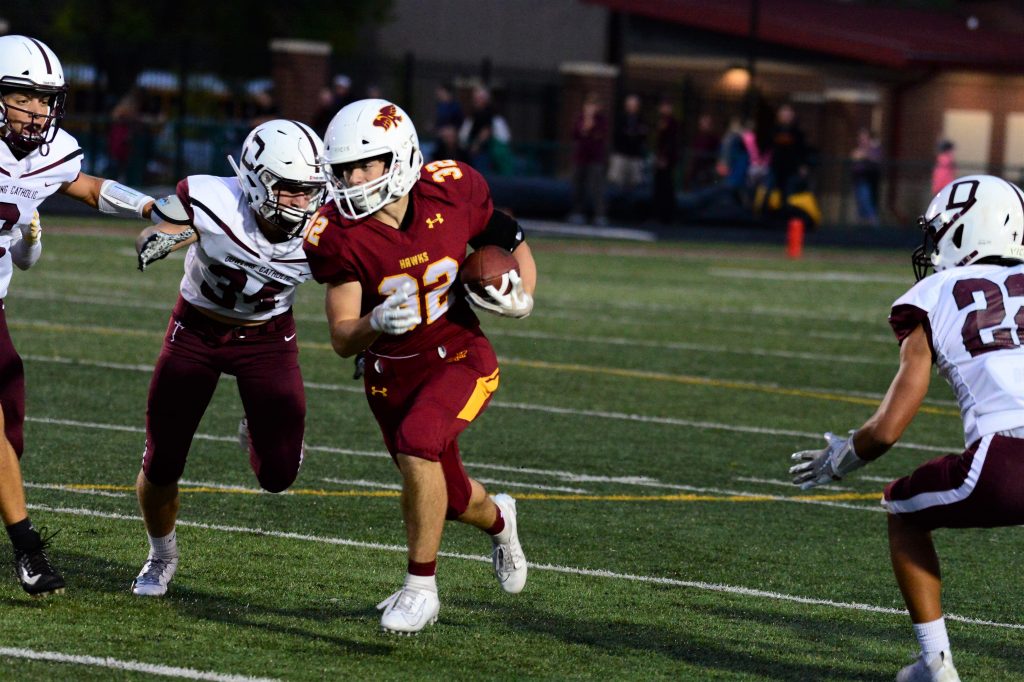 For much of Friday's game against six-time defending Class 4A state champion Dowling Catholic, the Ankeny football team went toe-to-toe with the visiting Maroons.
But doing it for the full 48 minutes will be the next challenge for the Hawks.
No. 3 Dowling gave up an early touchdown, then responded with 24 unanswered points before holding on to beat No. 9 Ankeny, 24-14, in the District 1 opener for both teams.
"I still think they're beatable," Ankeny coach Rick Nelson said of the Maroons, who improved to 4-1 on the season. "Some things would have to go our way for us to do it."
A fast start would help, and that's exactly what Ankeny (2-3) got on Friday. The Hawks drove 73 yards in just five plays to take a 7-0 lead less than 2 minutes into the game.
Quarterback Jase Bauer completed passes of 11 yards to Kade Somers and 14 yards to Jordan Kumm before throwing a swing pass to running back Colin Kadolph, who dashed through a big hole and raced 43 yards to the end zone.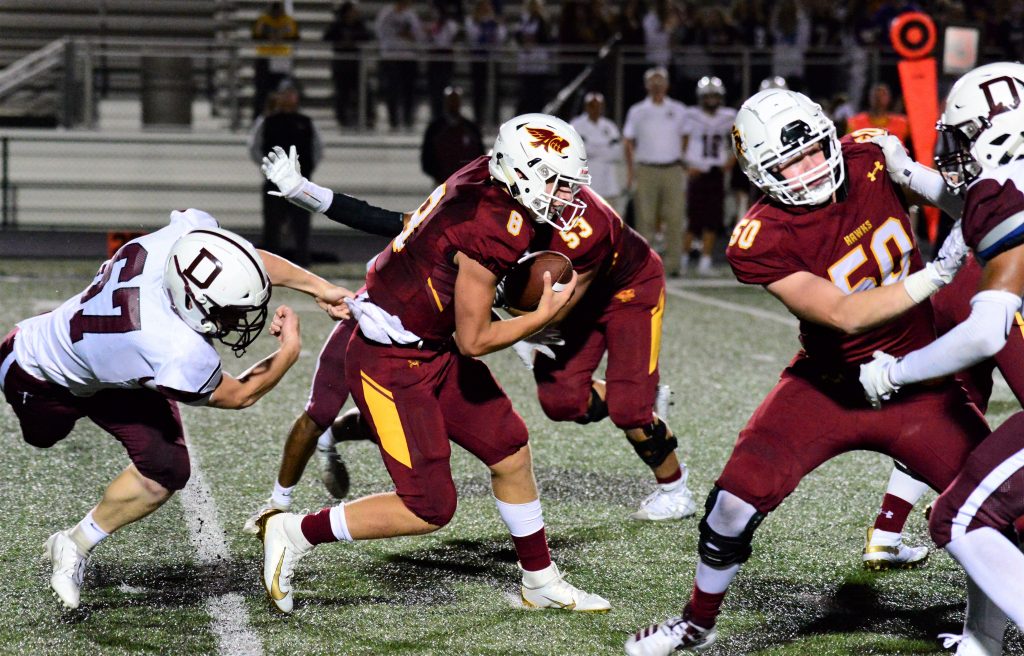 "The kids really blocked great on that play," Nelson said. "It was a great read by Jase–it's either a quarterback draw or he can throw it out there. We showed flashes of being a really good team."
However, Dowling tied the game less than a minute later–with help from a fortunate bounce.
As quarterback Hank Himrich ran for an apparent first down on the Maroons' second play from scrimmage, the ball was knocked loose by an Ankeny defender. But the fumble was picked up by Dowling wideout Louis Brooks, who then ran 58 yards for a touchdown.
"I didn't even see that," Nelson said. "I was talking with the (offensive) line, and I thought maybe we caused a fumble, which I guess we did. And then I saw the guy running it in."
Dowling dominated the rest of the first half, building a 21-7 advantage at the break. The Maroons outgained Ankeny, 200 yards to 28, after the Hawks' opening drive.
Dowling took the lead for good, 14-7, when Himrich ran 13 yards for a touchdown on fourth-and-1 with 4:39 left in the first quarter. Himrich ran for 120 yards on 19 carries, while Teagan Johnson ran 19 times for 93 yards.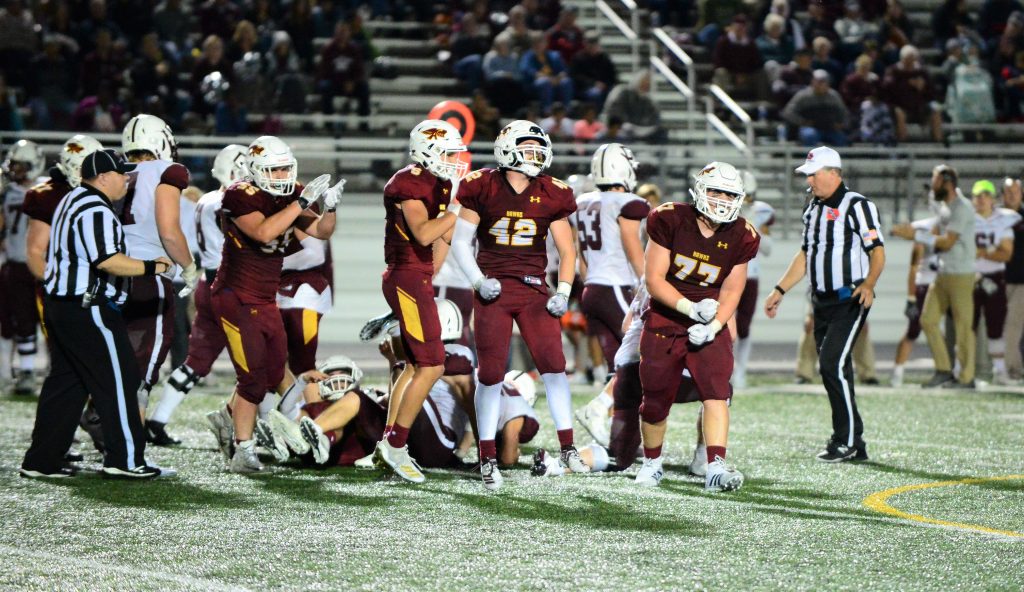 "We couldn't get much offense going in the first half, and on defense they kept making first downs and wearing us down," Nelson said. "They had two nice running backs and the quarterback (is good, too). If they had the line they've had the last couple of years, oh lord."
Iowa recruit Gavin Williams didn't even touch the ball on Dowling's first two possessions. But the standout running back who transferred from Southeast Polk after last season got heavily involved on the Maroons' next drive.
Williams carried six times for 35 yards, capped off by his 1-yard touchdown run over the left side, as Dowling extended its lead. He finished with 53 yards on 15 carries.
Ankeny, meanwhile, was unable to move the ball on the ground. Kadolph had just three carries for 1 yard in the first half after rushing 34 times for 160 yards in a win over Des Moines Roosevelt on Sept. 20.
"I believe we all could have ran better, but their defense is pretty tough," said Kadolph.
Most of Ankeny's rushing yards were provided by Bauer, who either kept the ball on designed runs or scrambled out of the pocket on broken plays. He ran for 27 yards on 12 carries while completing 13-of-25 passes for 186 yards.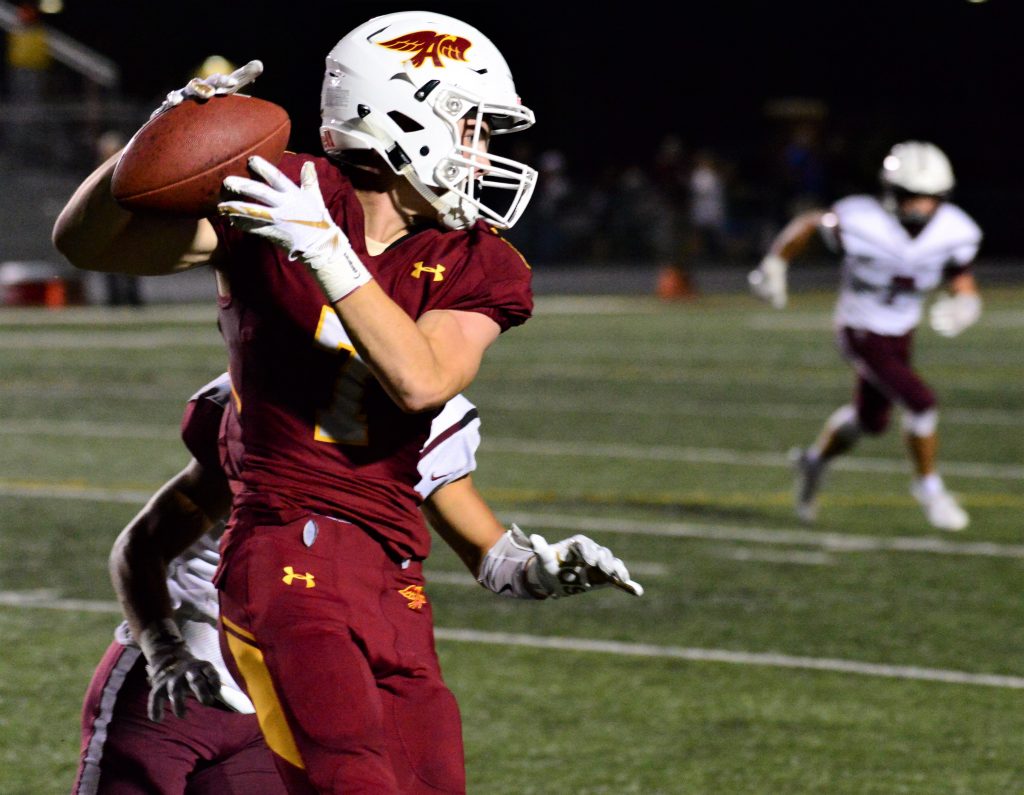 Bauer's 14-yard run late in the third quarter ignited a 10-play, 53-yard drive that resulted in the final points of the game. He capped the drive with a 1-yard sneak, pulling the Hawks within 24-14 with 11:16 remaining.
Ankeny had two more possessions, but the first one ended with a turnover on downs before the Hawks punted the ball away from deep in their own territory with about 2 minutes left.
"I didn't know what to do there at the end, but I just saw something bad happening," Nelson said. "We got into a pass-rush game where we had to throw the ball, and that's not really us–I don't think. It's hard on the line, and it's hard on the quarterback. They had a couple nice kids–(Jaylen Pettus) was a nice pass-rusher and so was (Jackson Filer). I'm sure those kids had fun. They just got to rush the passer the whole second half."
Dowling racked up numerous penalties, including a holding call that nullified a touchdown on its opening drive in the third quarter. That forced the Maroons to settle for a 42-yard field goal by Jake Calvert.
Some of the Dowling penalties were personal fouls. Kumm ripped off his helmet after being taken down by the face mask in the second half.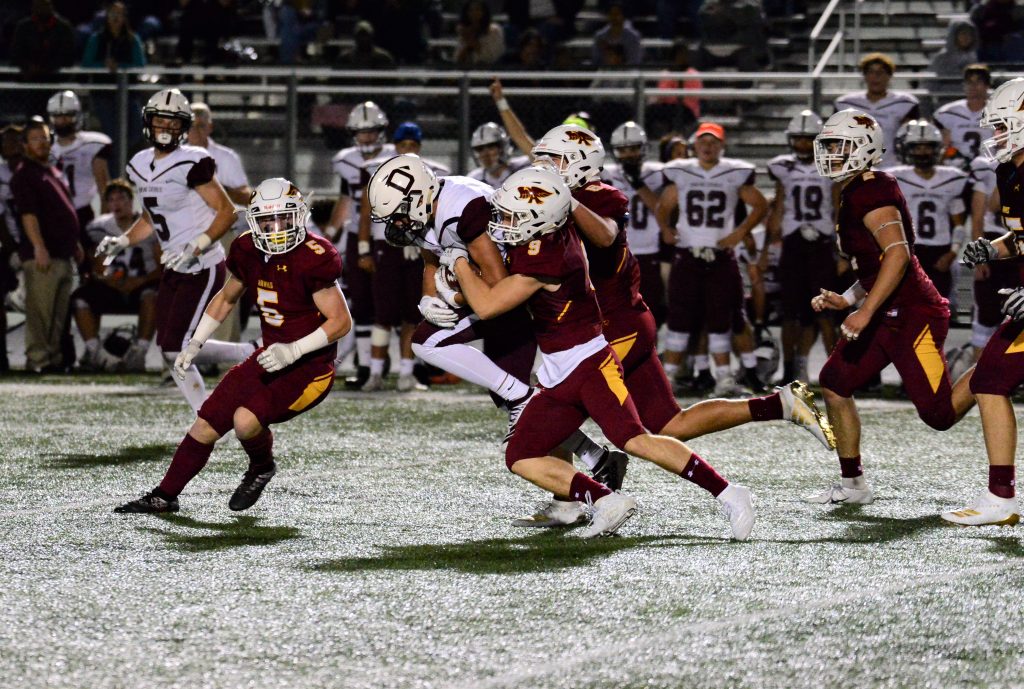 "We've just got to stay back. We can't retaliate," said Ankeny defensive end Kale Crimmins. "Coach Nelson tells us that all the time. We've got to keep our heads up."
Now, Ankeny will try to regroup like it did last season after a 42-0 loss to the Maroons, when the Hawks reeled off four consecutive victories to earn a playoff berth.
"I don't think we should hang our heads," Nelson said. "We've just got to figure out what we are and go with it."
The Hawks will host Des Moines Hoover (0-1, 1-4) in their homecoming game on Friday. Defensive back Cael Boyd, who sat out Friday after sustaining a concussion during the game against Roosevelt, should return to the lineup.
"We definitely have the potential to bounce back," Kadolph said.