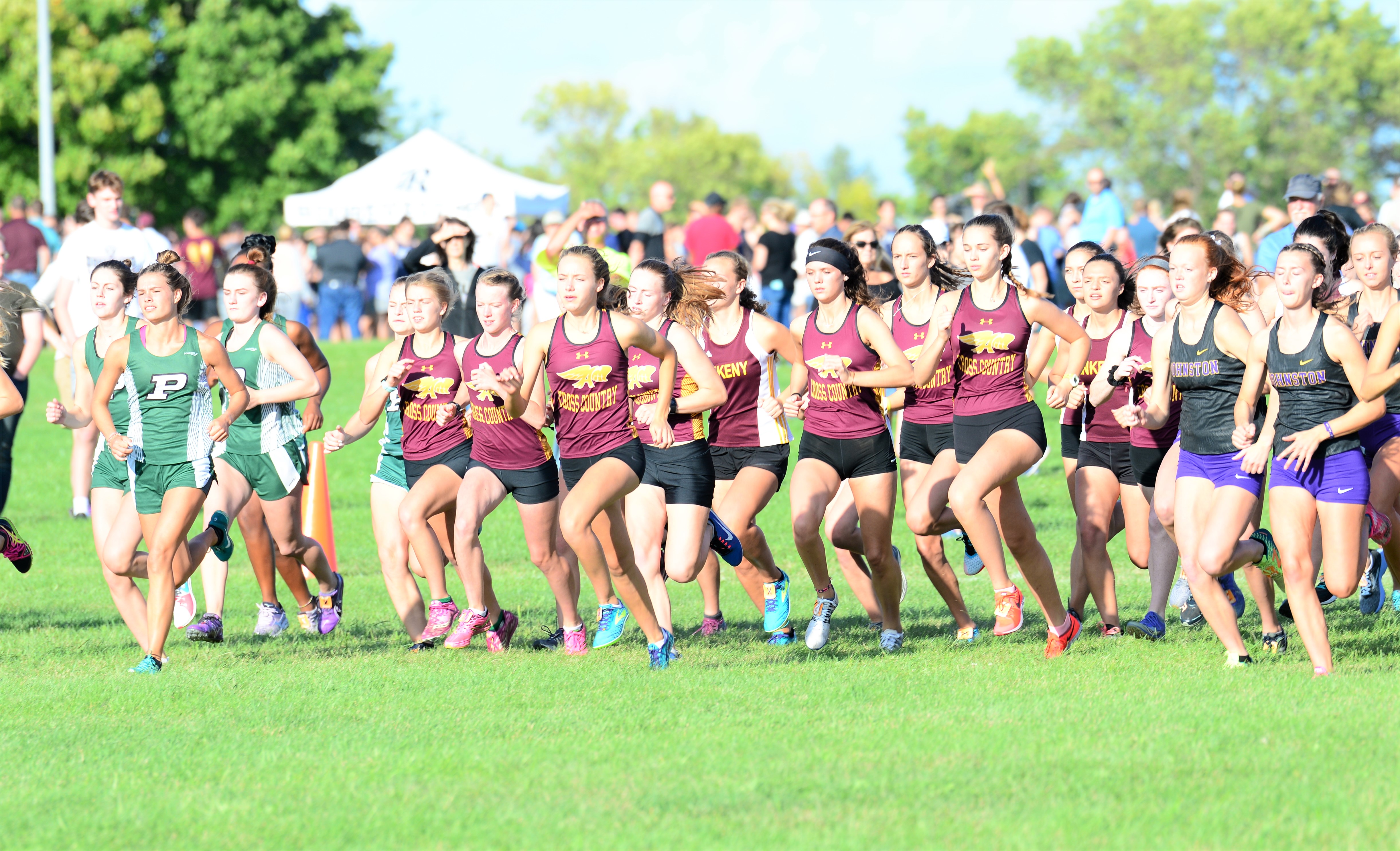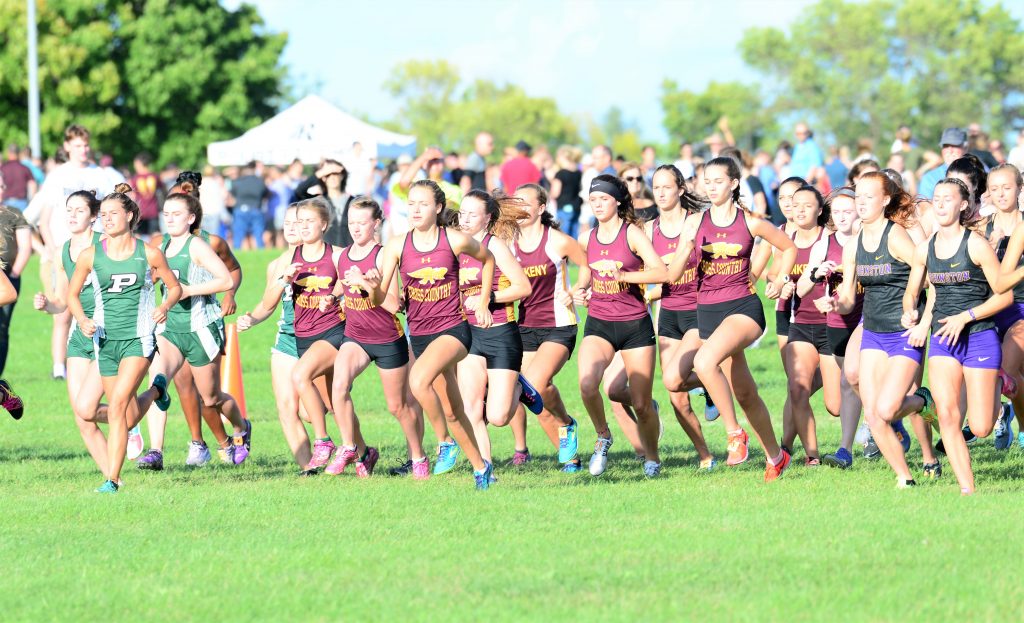 A long trip to Lawrence, Kan., proved to be beneficial for the Ankeny cross country teams.
Both the boys' and girls' squads competed in the Rim Rock Farm Country Classic on Saturday at the University of Kansas. Ankeny was one of 45 boys' teams participating in the Crimson Division, while the Hawkettes were among the 38 girls' squads in the field.
"Our varsity and JV teams raced the best they have all year on difficult courses," said Ankeny girls' coach Eric Klingensmith. "We are proud not only of how they battled during the race but through their determination to race as a team. Since Rim Rock is a hilly course, it prepares us for the upcoming Southeast Polk meet on Thursday and it also grants us a better perspective of our abilities in large race situations."
The Hawkettes placed 11th overall. They finished with 359 points.
The Hawks, meanwhile, scored 485 points. They finished in 17th place.
Ankeny won the boys' Crimson/Blue JV Division with 63 points, edging Carthage (Mo.) by four points. Sophomore Griffin Gade led the JV Hawks, placing fifth in the 5k race with a time of 18 minutes 14 seconds.
"Great weekend @ RimRock," tweeted Ankeny boys' coach Jon Lindaman. "JV team champions in 50-team field! Varsity (placed) 17th."
Tyler Hentzel was Ankeny's top finisher in the varsity race. He placed 33rd in a field of 315 runners with a time of 17:13.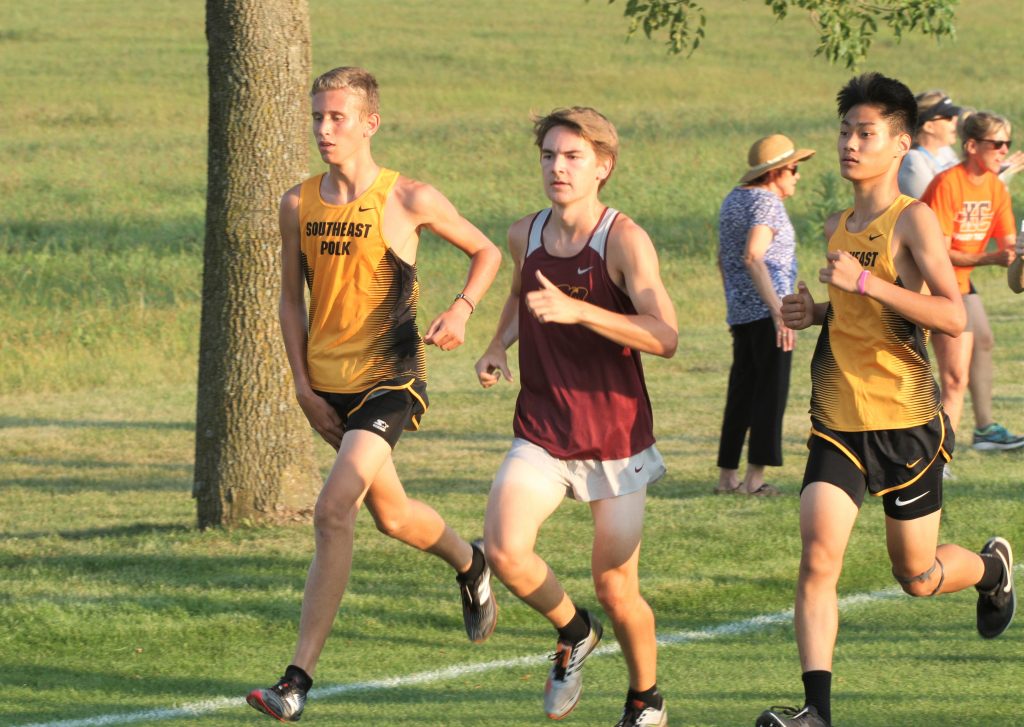 Andrew Poock placed 73rd for the Hawks in 17:42. Paul Erredge took 103rd in 17:59, Christian Rathje placed 127th in 18:13, Marc Medici was 154th in 18:26, Cole Buffington placed 181st in 18:45, and Cael Cox finished 228th in 19:22.
Tanner Newkirk of Topeka-Hayden (Kan.) won the race by less than a second, posting a time of 16:11.1. Luke Byrne of Lee's Summit (Mo.) and Michael Iyali of Wichita-North (Kan.) were both clocked in 16:11.8.
Shawnee Mission (Kan.) East won the boys' title with 218 points, edging Lexington (Mo.) by five points.
Bishop Kelley (Okla.) captured the girls' crown with 124 points. Iowa City West, the No. 14 team in Class 4A, placed second with 162.
Tori Wingrove of Stilwell-Blue Valley (Kan.) easily won the race in 19:19. She finished 25 seconds ahead of the field.
Jenna Pitz placed 57th in 21:10 to lead the Hawkettes. She was followed closely by teammate Marika Kisgen, who took 61st in 21:13.
Madeleine Murphy finished 87th in 21:46, while Megan Bosch was 88th in 21:49. Lauren Clark took 96th in 22:00, Eva van de Mortel was 117th in 22:24, and Paige Beason finished 119th in 22:24.
"The confidence all of our ladies had in picking off runners one by one during the race flourished as we continued to push forward, passing several runners on the hills and in the chute at the finish," Klingensmith said. "Marika ran exceptionally well as she became our No. 2 runner with her finish, just behind Pitz. Our ladies are starting to discover their path and are racing well based on this weekend's race. We look forward to their progression in the coming weeks."