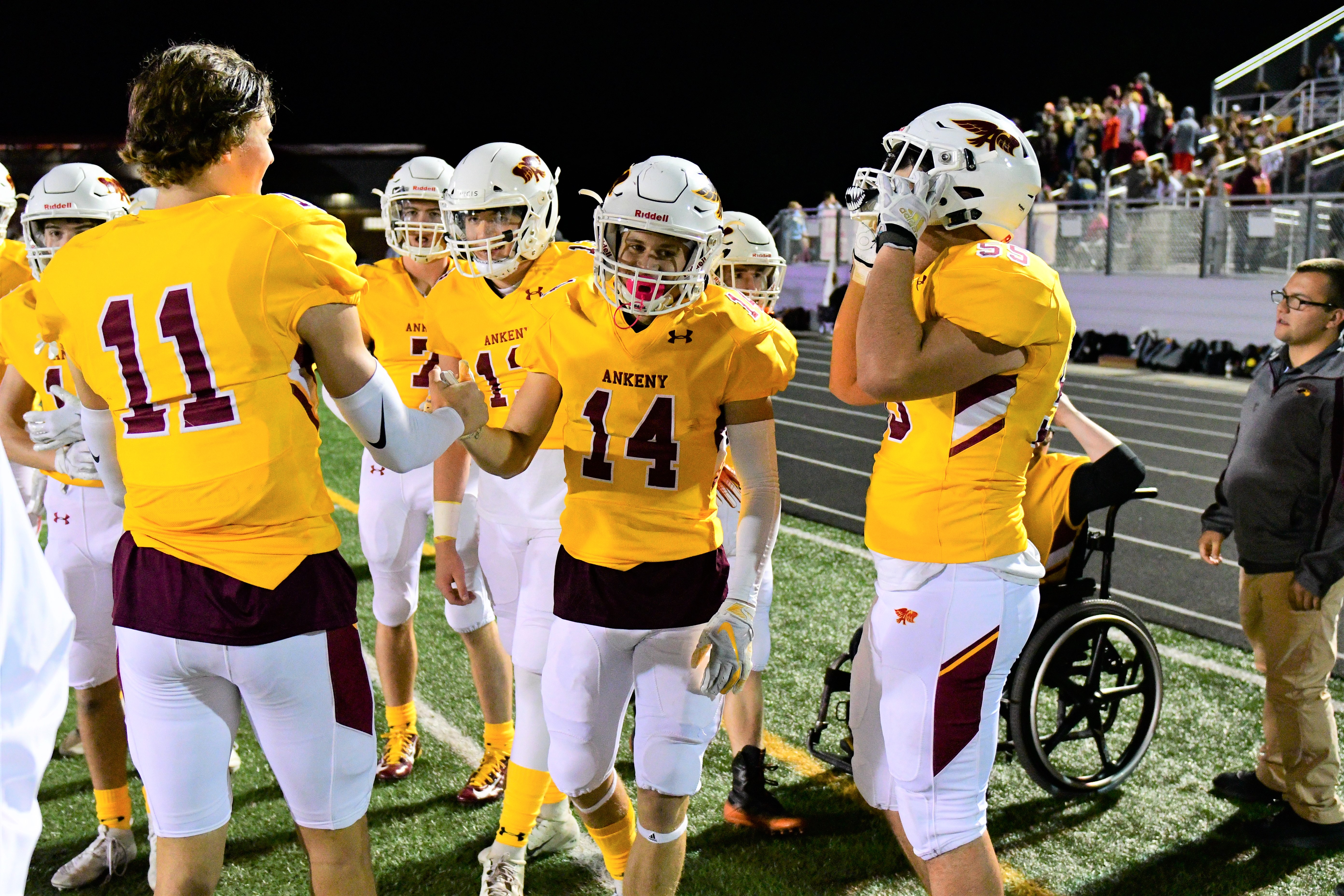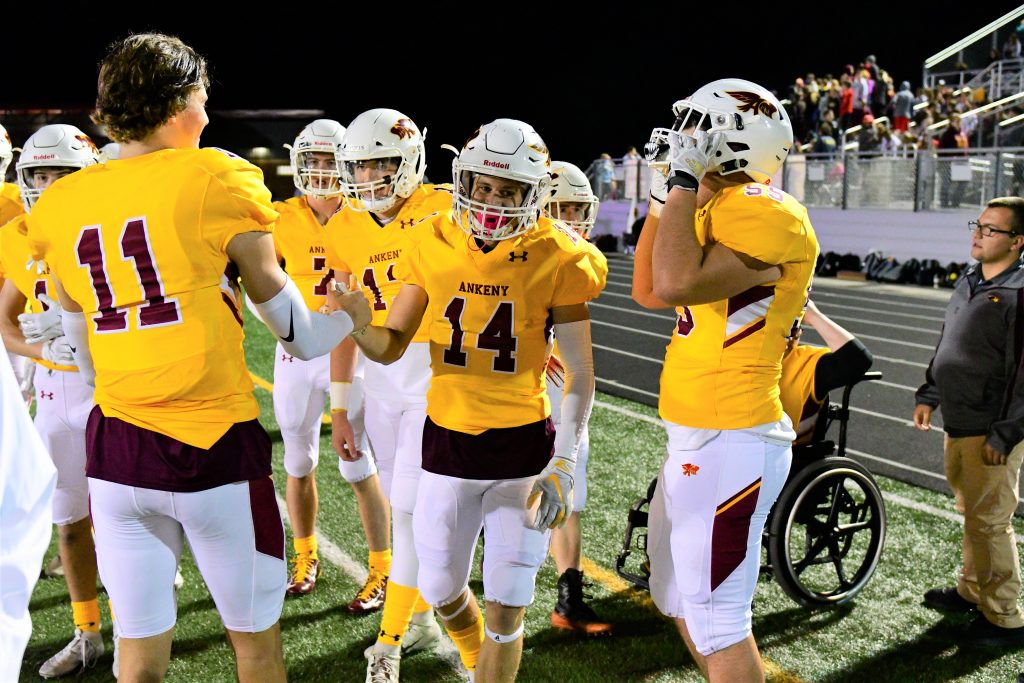 One way to portray a blowout in a football game is a quarterback kneeling down in the victory formation as the game comes to an end.
Usually, though, it doesn't happen at the end of the first half.
For the Ankeny Hawks, that ended up being the case on Friday. The Hawks took a 49-0 lead into the locker room at halftime and went on to post a 63-0 victory over Des Moines Hoover.
"I was proud of our kids," Ankeny coach Rick Nelson said. "They played hard and they came out fast. It was exactly what we wanted."
The win moves the Hawks back up to .500 on the season as they even up their records at 3-3 overall and 1-1 in district play with a trio of games left in the regular season.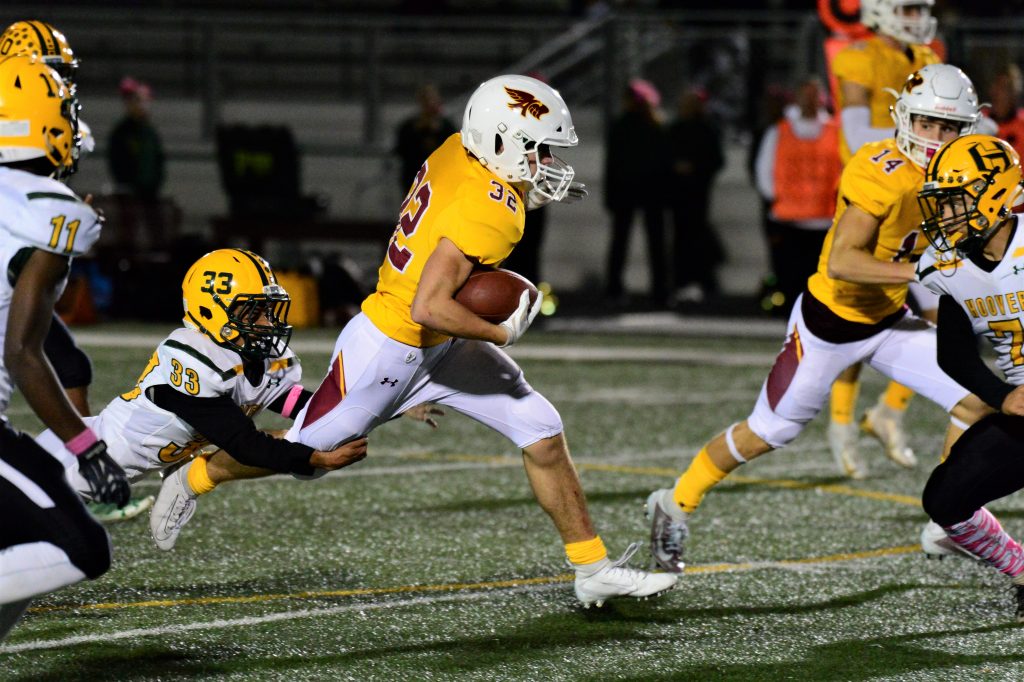 Colin Kadolph had a big night in the win, rushing for a team-high three touchdowns and 128 yards in the rout.
"It feels really good to be trusted like that," Kadolph said. "We've just got to keep that mindset like it's been and keep going."
Among others that made their way to the end zone in the first half were Brody Brecht, Cade Somers and Brock Chiodo.
Chiodo left the game in the first half with a knee injury.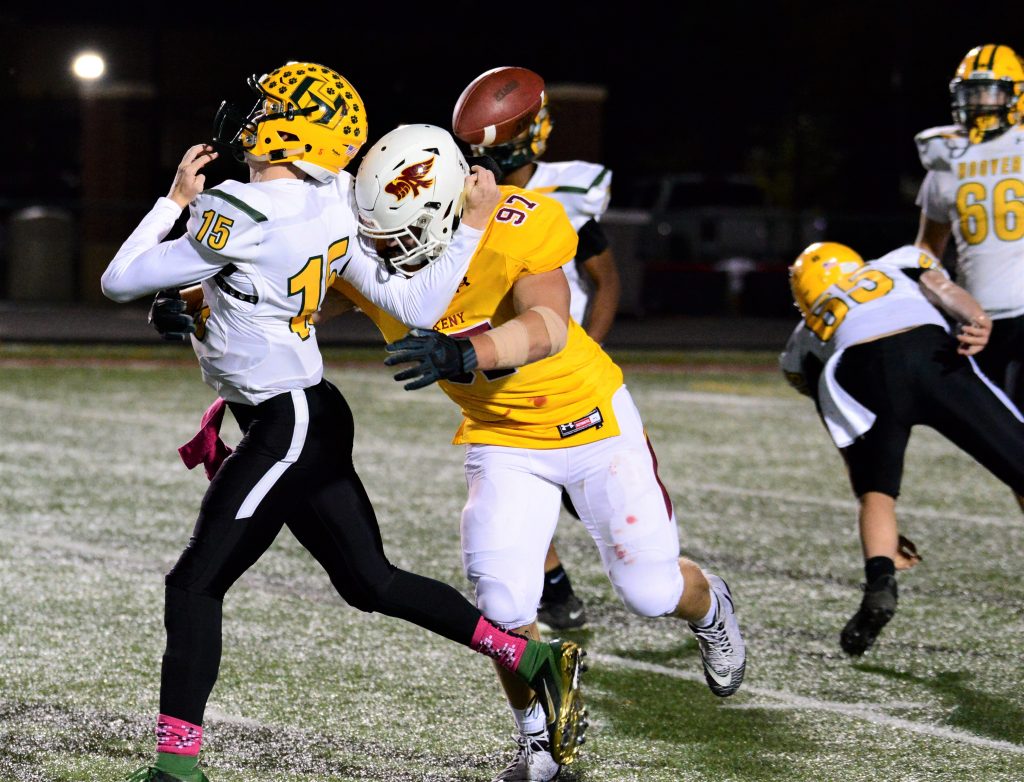 "Hoover, really, has a quality bunch of kids," Nelson said. "One time they chopped our fullback, that hurt him. He's probably hurt pretty good. But, other than that, I thought they had some really nice (players) that (gave an effort)."
Overall, the Hawks dominated Hoover.
However, Nelson said if the team drops another game this season, that would be enough to keep them out of the playoffs.
"We (have) to win these last four games to get in the playoffs," Nelson said. "We have to get better. I think they did that tonight.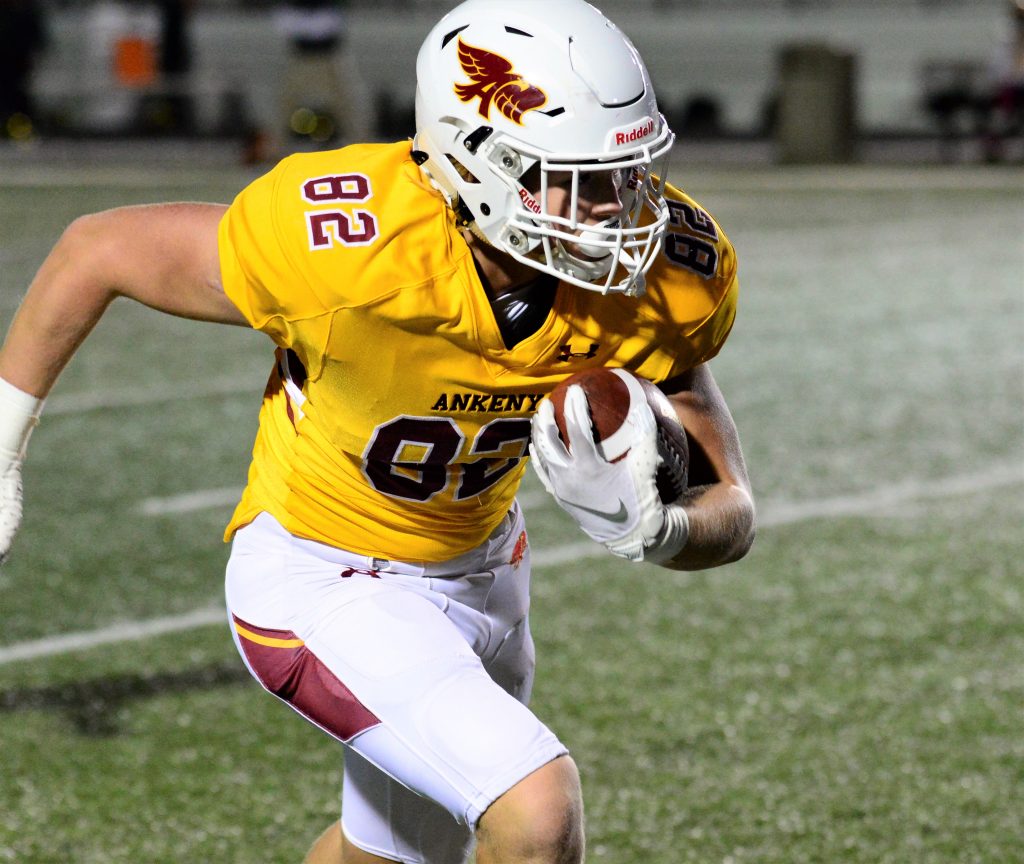 "If we lose a game, we're done. This is the playoffs, so we've got to win," he added.
Ankeny certainly played like its backs were against the wall on Friday.
The team ends the season with back-to-back games against Sioux City teams as they will try to win out and qualify for the state playoffs.
The Hawks will travel to Des Moines Lincoln on Friday to take on the Railsplitters.