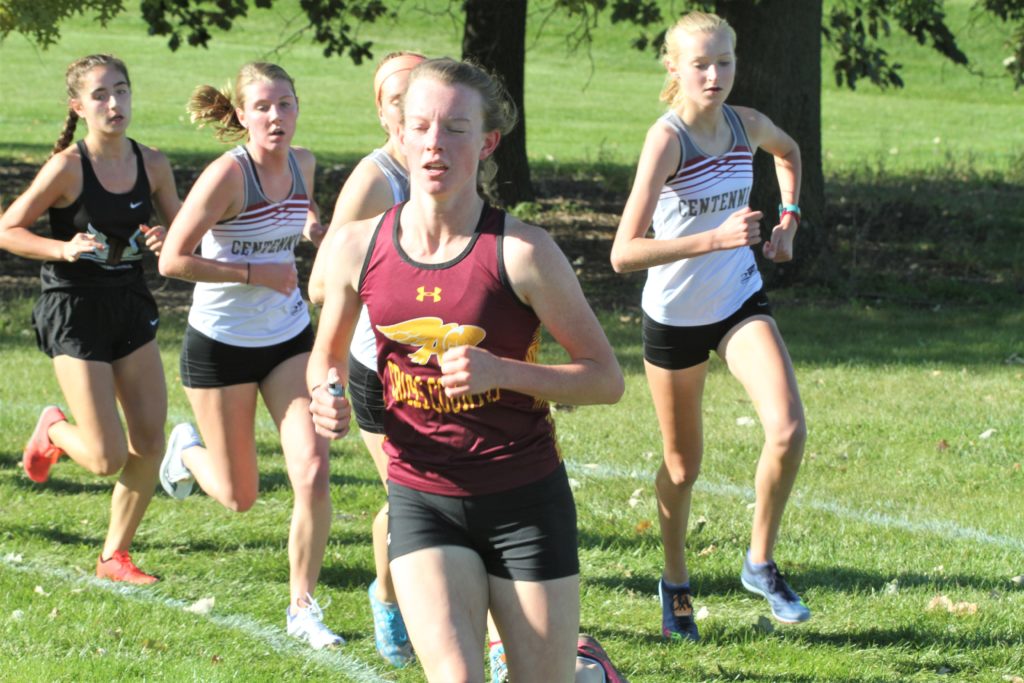 A trip to the state meet will be at stake on Thursday for the Ankeny and Ankeny Centennial cross country teams.
The Ankeny squads will travel to Marshalltown for a Class 4A state qualifying meet, while the Centennial teams will head to Council Bluffs. The girls' races begin at 4 p.m., with the boys' races to follow.
The ninth-ranked Centennial girls' squad is seeking its seventh consecutive trip to the state meet. The Jaguars are one of three ranked teams at the Council Bluffs site along with No. 4 Waukee and No. 11 Urbandale.
The top three teams and top 15 individuals in each race will qualify for the state meet, which is slated for Nov. 2 at Fort Dodge.
"We know what we have to do to top off the season with a trip to state," said Centennial boys' coach Chad Fickbohm. "It's there for us."
No. 3 Sioux City North is the favorite to win the boys' meet at Council Bluffs. The Jaguars will likely have to beat No. 13 Waukee or No. 14 Urbandale in order to qualify for state.
"I'd say we got pretty lucky with the district lineups," said Centennial junior Connor Cunningham, who is coming off a 14th-place finish in the CIML Central Conference meet on Oct. 17 at DMACC. "It was a big confidence-boost with that coming out, and I think we'll be good going into it. We've just got to make a couple of improvements.
"We've just got to go in there and beat either Urbandale or Waukee and then we're in. I think our team can do it," he added.
No. 1 Johnston heads the girls' field at Marshalltown. No. 7 Cedar Rapids Prairie and No. 15 Iowa City Liberty are the other ranked teams in the field.
No. 7 Cedar Rapids Prairie, No. 8 Johnston and No. 10 Iowa City Liberty are the teams to beat in the boys' field.
"We have a great opportunity," said Ankeny boys' coach Jon Lindaman. "I am excited for it."
The Hawks are looking to earn their fourth straight trip to the state meet.
"We're not one of the ranked teams in (the field)," said Ankeny senior Tyler Hentzel. "We're just looking for one of those teams that we can pick off and continue our tradition of going to state as a Hawk."
Hentzel, who placed ninth at last week's conference meet, could be a contender to qualify as an individual.
"Tyler will definitely be ready to peak at the right time of the year," Lindaman said.