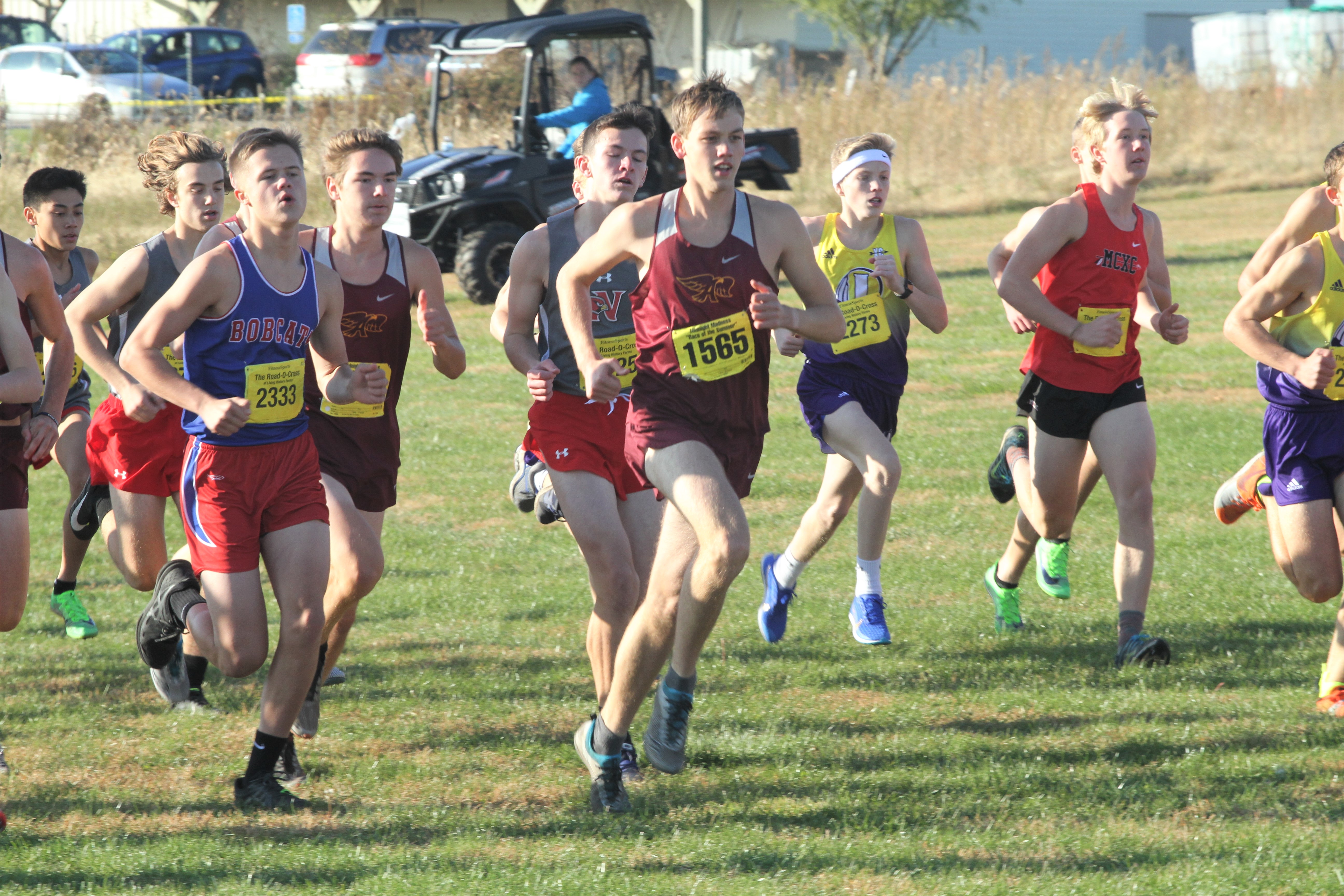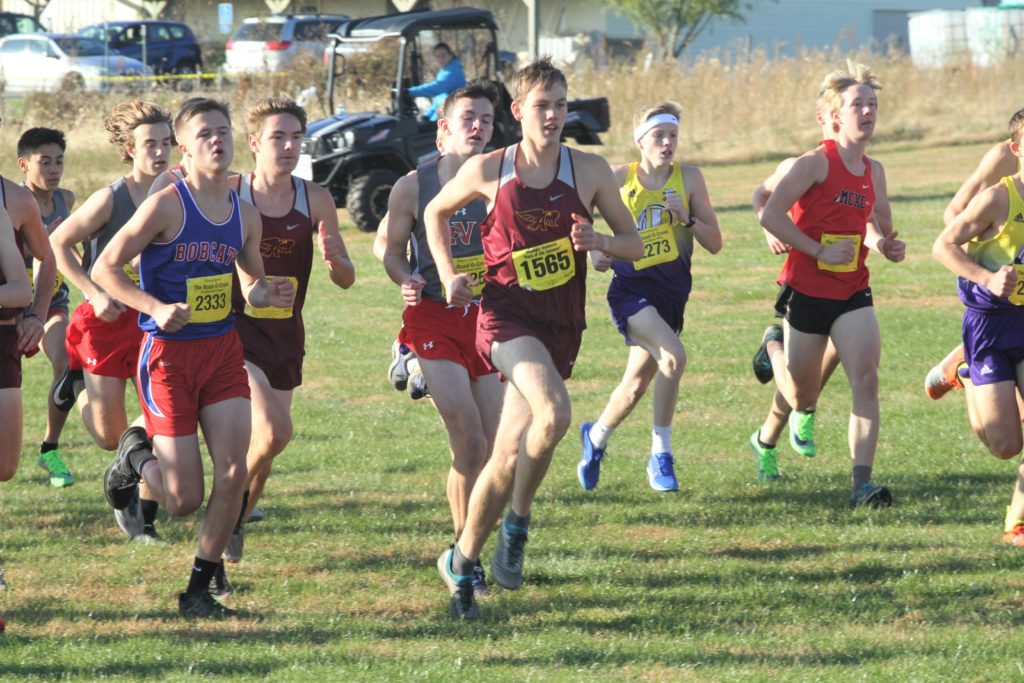 Ankeny senior Tyler Hentzel was hoping to advance to the state cross country meet along with the rest of his team.
He'll have to settle for a solo trip.
Hentzel qualified for state by placing eighth in a Class 4A district meet on Thursday at Marshalltown. He posted a time of 16 minutes 38 seconds in the 5k race.
"I'm really excited," said Hentzel. "It's kind of my first year being on varsity so it's an awesome deal to go all the way to state."
Hentzel ran with the lead pack for much of the race. Jack Pendergast of Cedar Rapids Prairie eventually pulled away from the field to win in 16:03.
Hentzel finished right behind a pair of runners from Iowa City Liberty as well as Johnston's Noor Noor.
"It went pretty well," Hentzel said. "I had two kids from Liberty that I wanted to stick right with, and I think they finished not too far ahead of me. So I'm pretty happy with how the race went."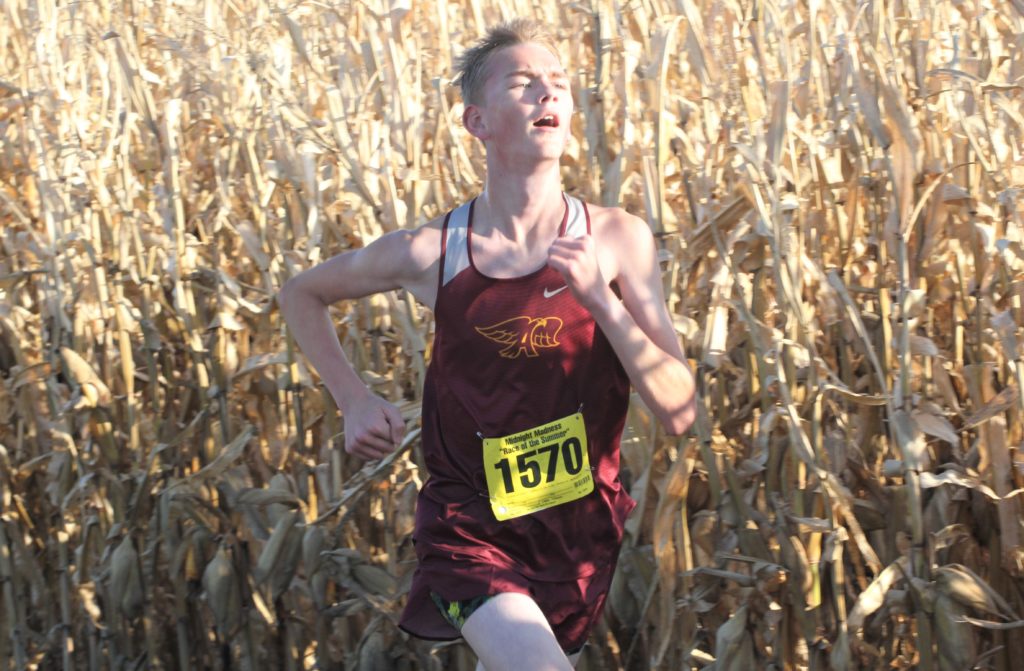 Ankeny boys' coach Jon Lindaman was thrilled with Hentzel's performance.
"It's pretty remarkable to think TJ will be representing Ankeny in the 4A state meet in only his second year running," Lindaman said. "After his exceptional conference meet, he continues to figure more out each week. He got a couple Johnston runners that beat him last week, so I am excited to see all his hard work and dedication pay off."
Hentzel led the Hawks to a fourth-place finish in the 10-team field. Only the top three teams advanced to state, which is slated for Nov. 2 at Fort Dodge.
Seventh-ranked Cedar Rapids Prairie claimed the boys' title with 33 points. No. 8 Johnston was second with 45 points, and No. 10 Iowa City Liberty took third with 62.
Ankeny finished with 118 points.
"It was definitely an interesting race because we weren't one of the ranked teams," Hentzel said. "We didn't really have that safety net under us, so you really had to fight for one of those spots."
Christian Rathje placed 23rd for the Hawks in 17:14. Cael Cox took 26th in 17:24, Andrew Poock was 29th in 17:29, Marc Medici finished 32nd in 17:34, Cole Buffington was 39th in 18:01, and Michael Hayden finished 50th in 18:32.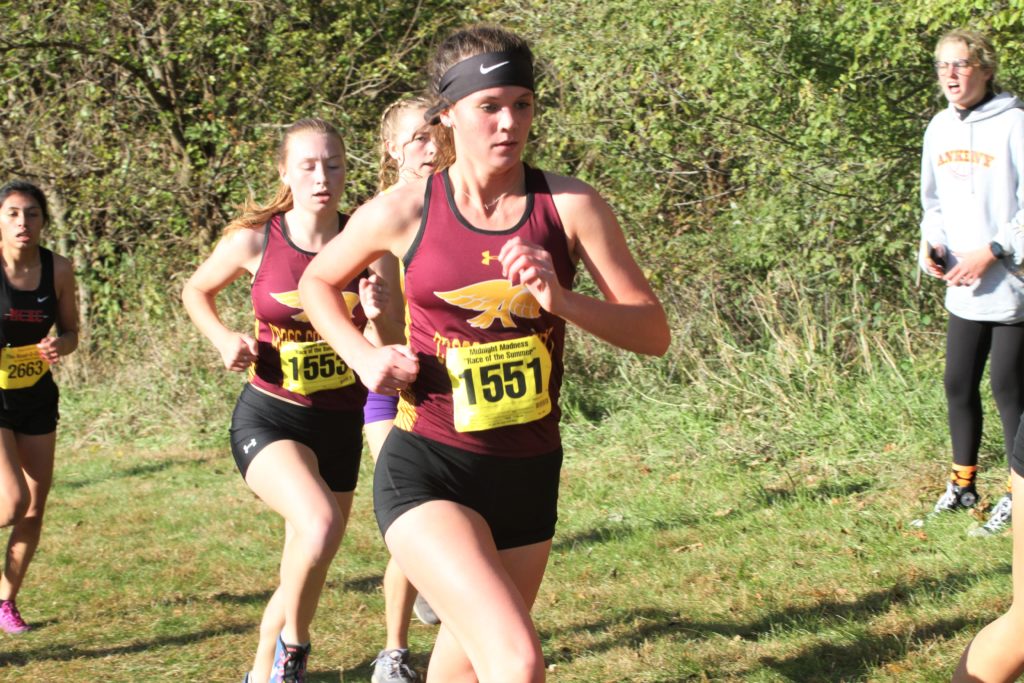 "The rest of the team really had a great night. Unfortunately, we were in a district with some really strong teams," Lindaman said. "Christian came up huge for us. Not quite enough to get in, but he will be an elite runner next season. Along with Cox and Poock, we are already excited about next season."
Like the Hawks, the Ankeny girls' squad also ran into some tough competition. The Hawkettes placed sixth overall with 158 points.
No. 1 Johnston easily captured the girls' regional crown with 36 points. Unranked Indianola scored 81 points to win a close battle for second place, edging No. 7 Cedar Rapids Prairie by three points and No. 15 Iowa City Liberty by eight points.
Liberty and No. 13 Ottumwa, which finished fifth, are both ranked teams that failed to qualify for state.
"This is the best race that we've run together as a group all season," said Ankeny girls' coach Eric Klingensmith. "The girls were just on, but the field was just loaded today with some of the top teams in the state. We competed, but it just wasn't enough today. Seeing Indianola get second and edging out Iowa City Liberty, that was amazing to see. We were stacked here."
Liberty's Ashlyn Keeney won the girls' race in a time of 17:58. She finished 23 seconds ahead of Indianola's Emily Naughton.
Freshman Jenna Pitz was Ankeny's top finisher. She placed 20th in 20:16.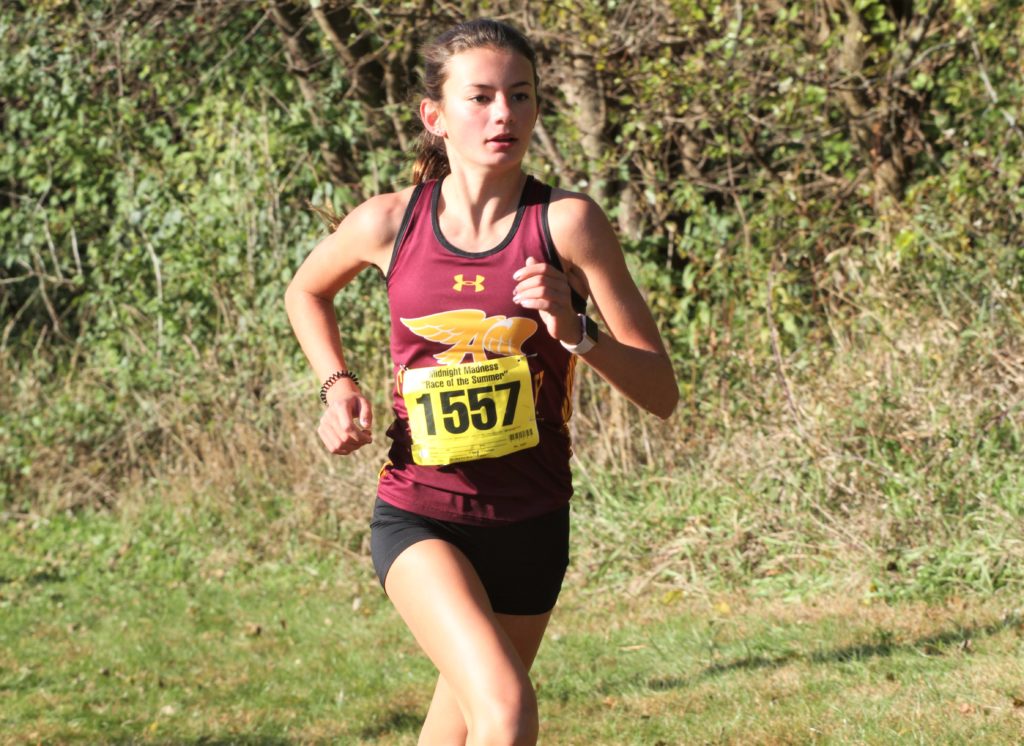 "It was a good race. It was pretty good running weather," said Pitz, who needed to place in the top 15 in order to qualify for state as an individual. "We just tried to pack run and all stay together."
Marika Kisgen placed 25th for the Hawkettes in 20:41. Cierra Fillinger took 35th in 21:31, Madeleine Murphy was 38th in 21:34, Megan Bosch placed 40th in 21:36, Eva van de Mortel was 41st in 21:51, and Paige Beason finished 42nd in 21:53.
"It was awesome to see the girls make moves out there on the course and run their best race of the season," Klingensmith said. "I loved seeing it."
Pitz said the Hawkettes couldn't worry about the strength of their opponents.
"You just have to run your best race every day," she said. "I was just trying not to let people pass me and if they did, I'd stick with them and pass them at the end."
Fillinger was the only senior in Ankeny's lineup.
"The girls are hungry for (success)," Klingensmith said. "They want to do some damage next year."