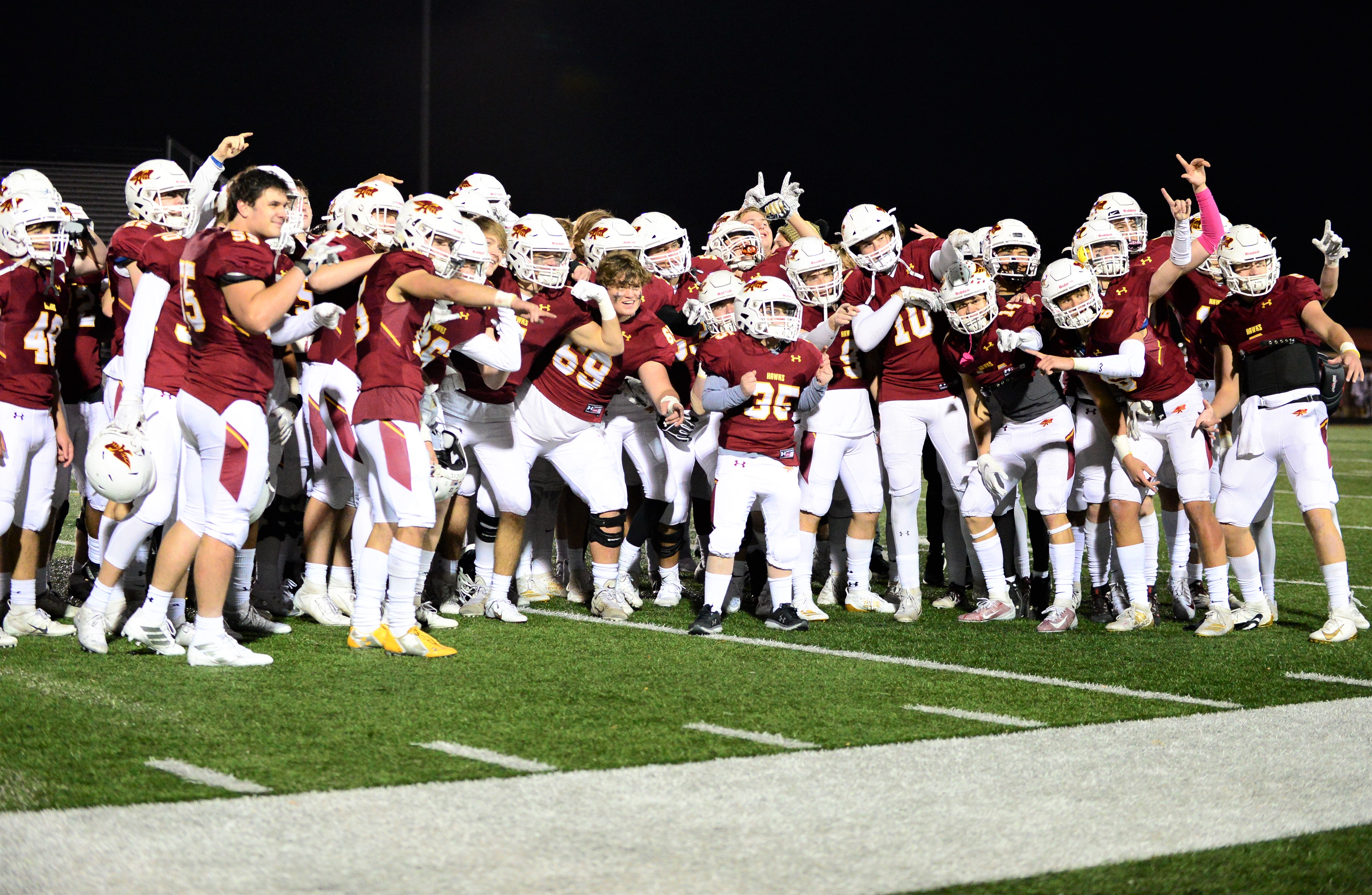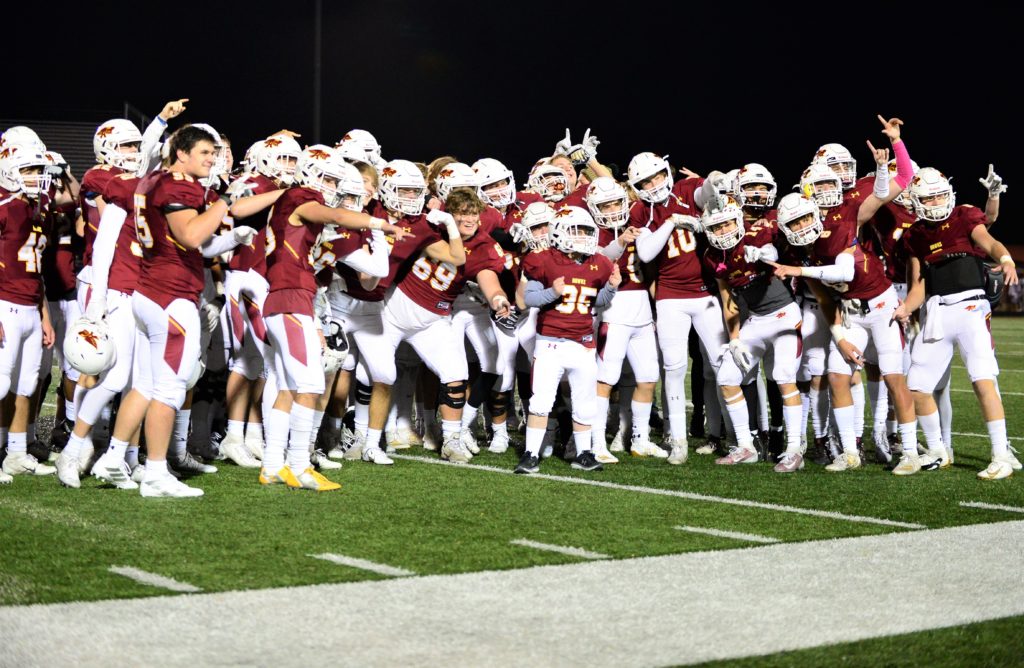 Nobody was sure if the Ankeny football team could afford a loss on Friday and still advance to the Class 4A playoffs.
The Hawks didn't want to leave their fate up to the RPI rankings.
Ankeny closed out the regular season with a 45-7 victory over visiting Sioux City East, knocking the Black Raiders out of the playoffs and punching its own postseason ticket.
"If we had lost, we were out," said Ankeny coach Rick Nelson, whose team will travel to Southeast Polk on Friday for its playoff opener. "We'd be watching other teams play, so we prepared and our kids played well."
Sophomore Colin Kadolph rushed for five touchdowns as Ankeny finished 4-1 in district play and improved its overall record to 6-3. Kadolph had four of his scores in the first half as the Hawks built a 28-7 lead.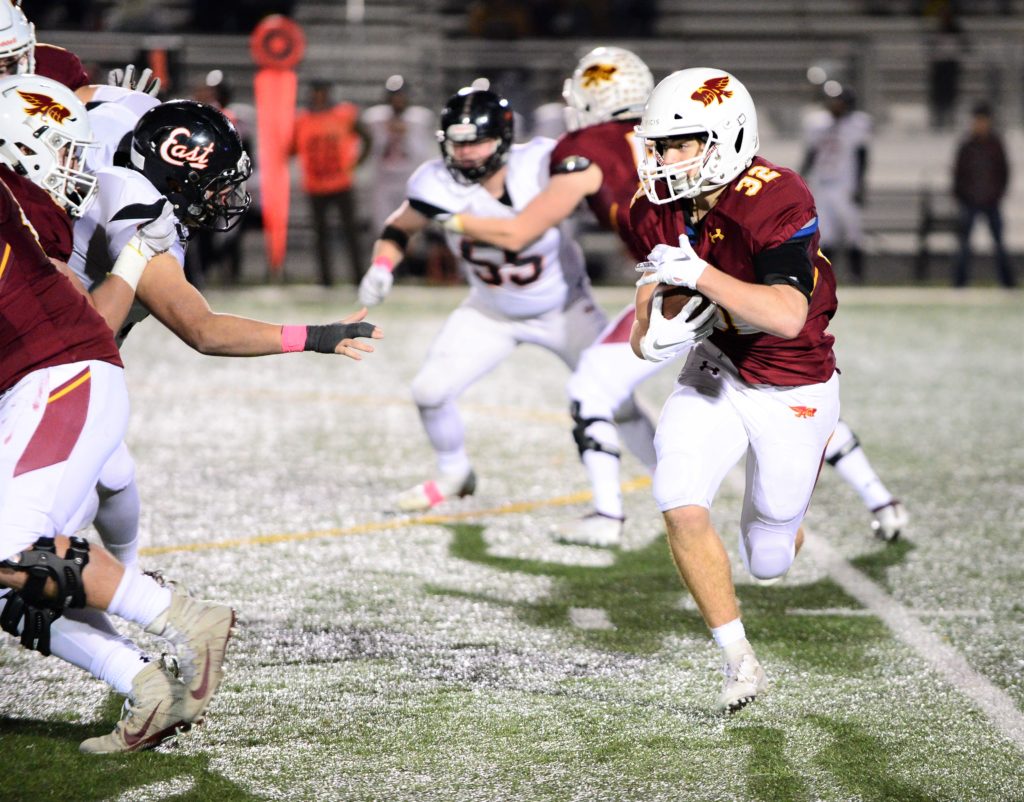 "That's the first time I've ever had five touchdowns," said Kadolph.
Kadolph scored on a 16-yard run on the game's opening possession. He then added a 13-yard touchdown run about 4 minutes later, a score that was set up by Jase Bauer's 46-yard pass to Brody Brecht.
Bauer threw passes of 31 and 17 yards to Jordan Kumm on Ankeny's next possession, setting up a 5-yard touchdown run by Kadolph with 10 minutes 36 seconds left in the second quarter. Bauer completed 8-of-12 passes on the night for 228 yards.
"I thought we were going to be throwing the ball most of the time," Kadolph said.
East answered with a 75-yard touchdown pass from Kaige Kellen to Kayden Jones less than a minute later, but Ankeny then shut down the Black Raiders (6-3) the rest of the way.The Hawks have allowed just one offensive touchdown during their current four-game winning streak.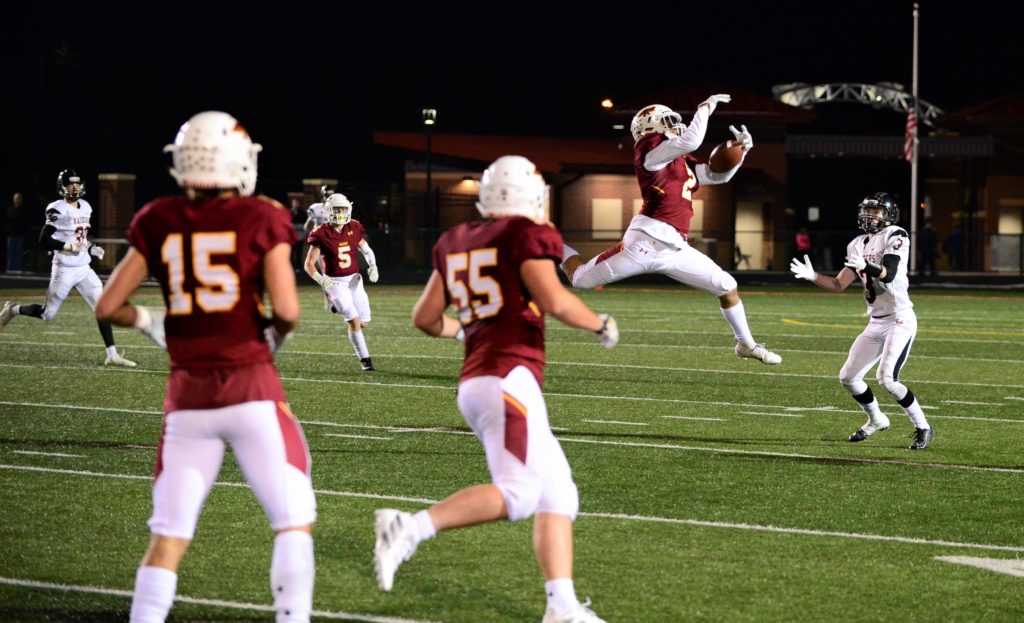 "We didn't know if we were to lose if we would be playing again," said Ankeny defensive lineman Carter McMullen. "It definitely meant a lot to the seniors, playing one more game and seeing how far we can go."
Kadolph scored on a 3-yard run up the middle to give the Hawks a 28-7 lead with 7:30 left until halftime. Bauer threw a 28-yard pass to Weston Fulk to set up the score.
The Black Raiders tried to answer again, driving to Ankeny's 1-yard line with about 1 minute left in the half. But the Hawks forced a fumble by Kellen, and McMullen pounced on the ball.
"I think that fumble recovery definitely psyched us up," McMullen said. "That was the play we needed to get us going, and I think we played very well the second half."
Ankeny put the game away early in the third quarter. Bauer tossed a 48-yard touchdown pass to Brecht, then Kadolph scored for the fifth time on a 2-yard run to put the running clock into effect after a two-point conversion pass from Bauer to Kumm.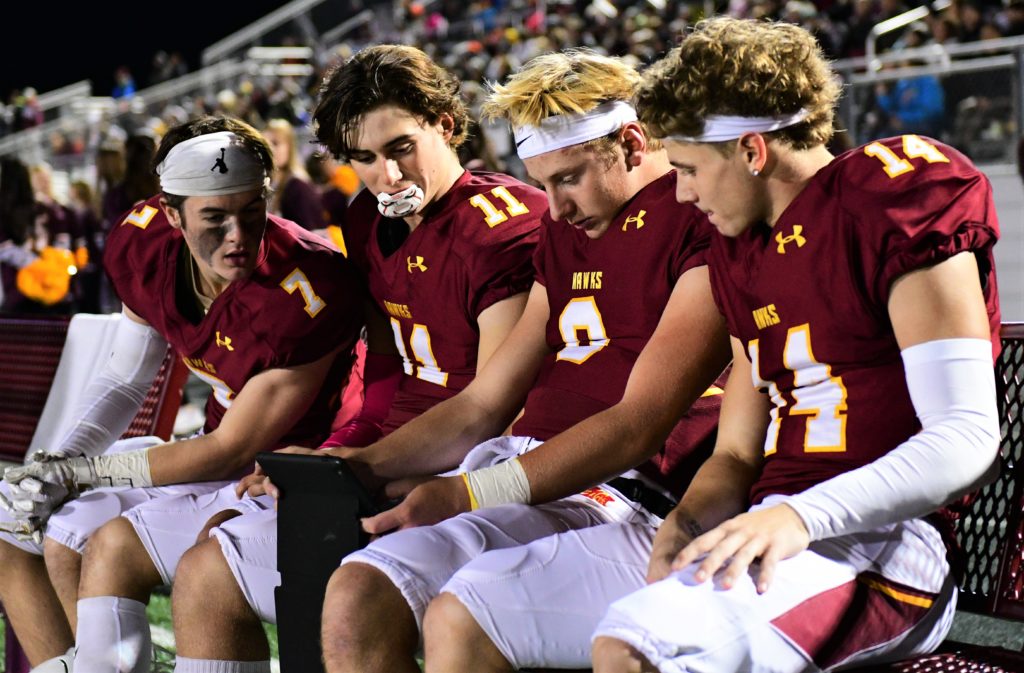 Kadolph finished with 117 yards on 21 carries.
"He just keeps getting better and better," Nelson said. "He looks like he's faster and faster, and I'm really happy with his progress. If we can put a little weight on him over the winter, he's going to be a stud."
Max Pelham kicked a 38-yard field goal in the fourth quarter for the game's final points.
"We feel really good about where we're at," Kadolph said. "I think we can play with anybody."