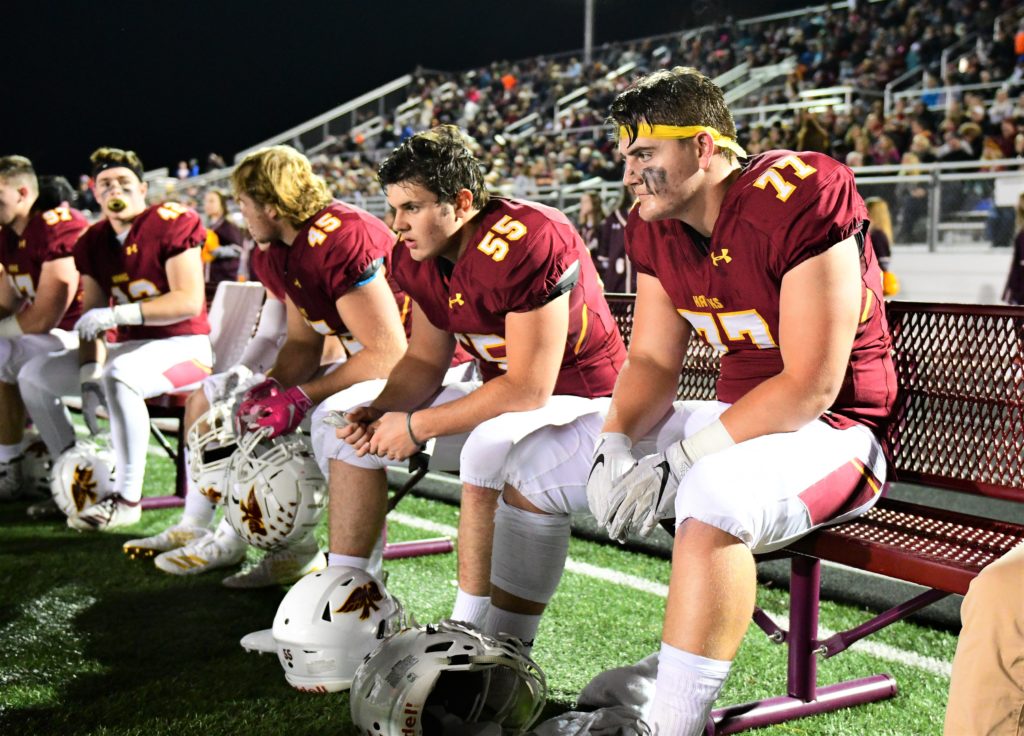 Senior defensive lineman Jack Kriebs helped the Ankeny football team to a 45-7 victory over visiting Sioux City East on Friday. The win allowed the Hawks (6-3) to secure a Class 4A playoff berth.
Kriebs has made 30.5 tackles on the season, which ranks fifth on the squad. He leads the Hawks with 12 solo tackles for losses and eight sacks.
Here is some inside info on Kriebs:
Congratulations on the win over East. Did you and your teammates treat the game like a playoff game?
Of course. Throughout the whole week, we treated this game like a playoff game because we needed to get a good seed in the playoff bracket. Also, we knew with the playoffs coming up this week that we needed to get ourselves locked in and ready to play our best football.
Did you stay up late to wait for the playoff pairings to be revealed?
Yes. My teammates and i were watching the game between Linn-Mar and Pleasant Valley because we knew that this game would affect who we play in the first round. We were shocked to see that they gave us the No. 9 seed, but we love playing as the underdog with something to prove.
Your team will play at Southeast Polk on Friday in the opening round of the playoffs. Do you know much yet about the Rams?
I know they are a disciplined team with good coaching and that we have to be relentless on both sides of the ball. They run a similar offense to Sioux City East with the sniffer in the backfield, which I believe we can stop with the right mindset.
Are you aware of the history between the two programs–since Southeast Polk coach Brad Zelenovich was Ankeny's head coach in 2013 and 2014?
No, I had no idea, but now I'm more excited to play against Southeast Polk and to see what we can do.
I know you moved from California to Ankeny last summer. What brought your family to central Iowa?
My dad found a job as the Athletic Director of Marshalltown Community College, so I traveled alongside him moving to Iowa. My dad has had a great relationship with coach Rick Nelson since college, and he knew it was a great opportunity for me to come to Ankeny and play for the Hawks. I also have a lot of family members in Iowa and throughout the Midwest, making the process of moving to Ankeny much easier.
How does the quality of the football in the Central Iowa Metropolitan League compare to what you saw in California?
The competitiveness and talent in football are there for both areas, though the atmosphere of my first game against Ankeny Centennial was like nothing I've seen before. I believe it is more difficult to make it to the state playoffs in California as there are many more high schools and people competing to be the best team in the state, but there is nothing to compare when it comes to the culture of Iowa football.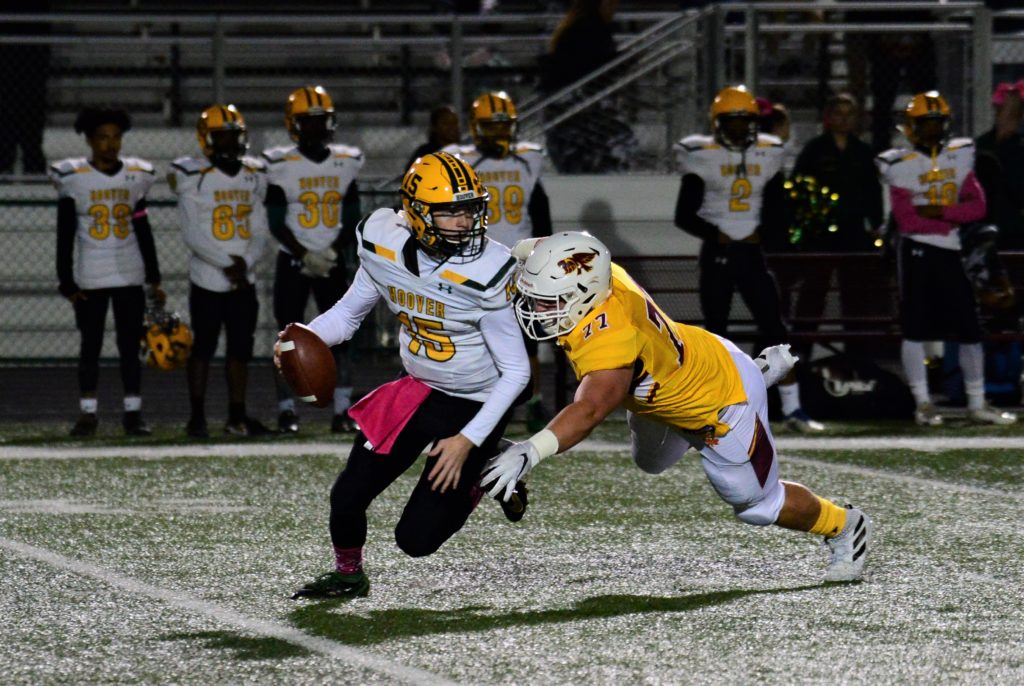 Has it been a smooth transition for you, both on and off the field?
Yes, when I first moved to Ankeny the football team welcomed me with open arms and I began to make friends immediately. Also, with family living in Iowa, the transition has been great as they supported me every step of the way.
Did you know much about Ankeny's football program before you moved here?
No, I did not know much except for the fact that one of my dad's great friends was the head football coach. Now, living in Ankeny for four months now, I can see the traditions and culture that revolve around high school football.
What has been the highlight of your season thus far?
The very first game against Ankeny Centennial was one to remember. Even though we did not pull through with the win, the atmosphere and the number of people present was just amazing to witness.
With a win on Friday, your team could get another shot at six-time defending Class 4A state champion Dowling Catholic in the quarterfinals. I know you can't look past Southeast Polk, but do you think the Maroons are beatable?
Of course, everybody is beatable especially with the momentum in your favor. About four weeks ago when we played against Dowling, we saw just what momentum can do for a team after the Maroons recovered a fumble and took it to the house for a touchdown.
Are you planning to play football in college? Do you have any offers yet?
Yes, I've been playing football since a young age and even to think of stopping after high school would be crazy. I have been talking to Morningside and UNI, and I hope to see more and more colleges come forward and talk to me.