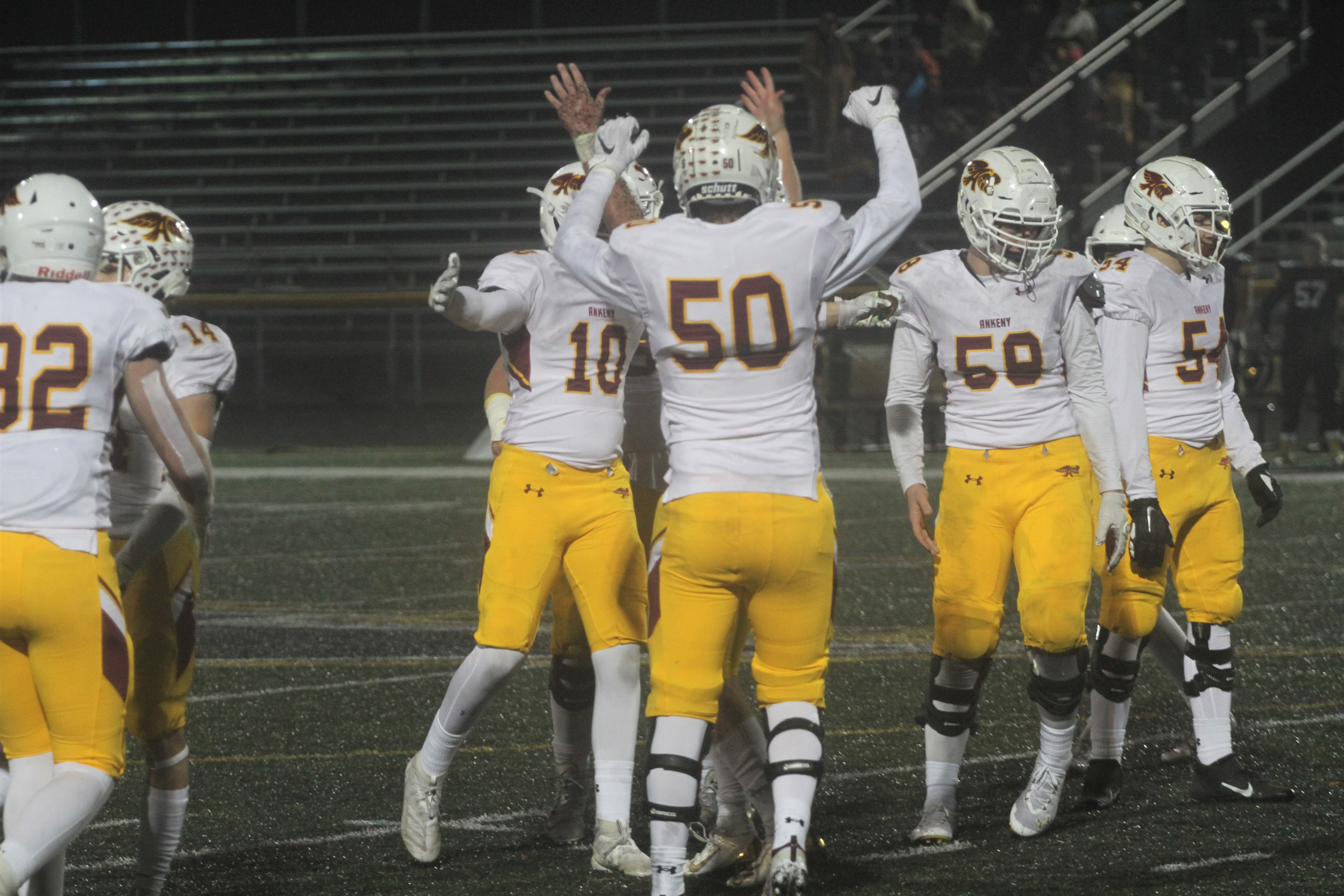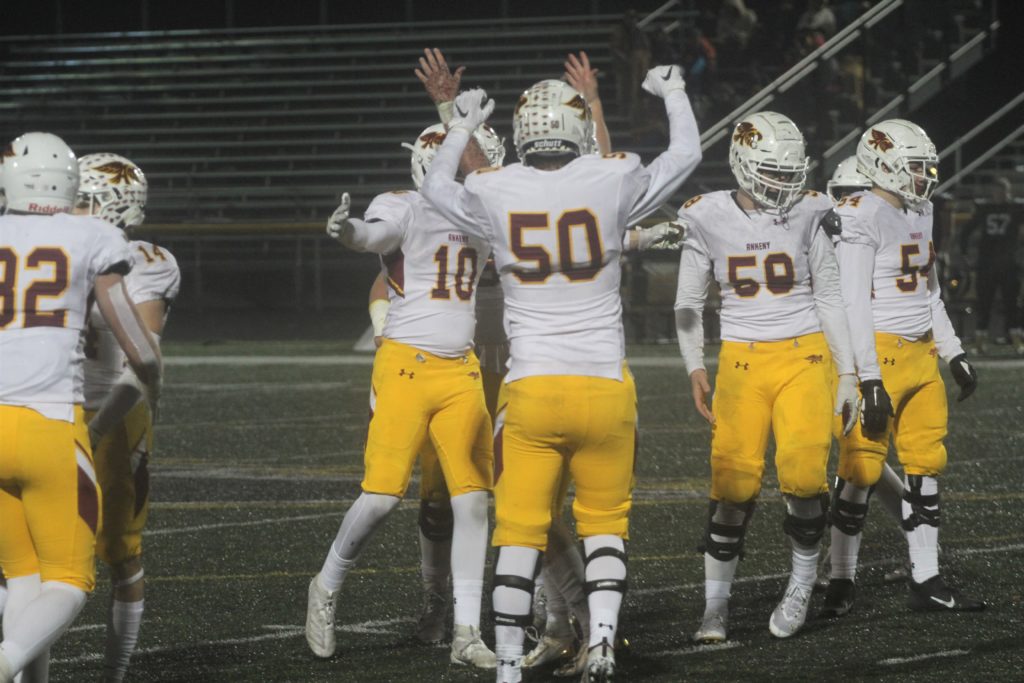 A year ago, the Ankeny football team nearly pulled off a road upset in the opening round of the Class 4A playoffs, dropping a 24-21 decision to then-unbeaten Valley.
The Hawks weren't going to let a similar opportunity slip away on Friday.
Ninth-seeded Ankeny drove 82 yards in 13 plays for the clinching touchdown in the fourth quarter as the Hawks advanced to the quarterfinals with a 24-14 victory at No. 6 Southeast Polk.
"I couldn't have had any more confidence in my O-line and my wide receivers," said Ankeny quarterback Jase Bauer. "I knew we could get it done."
Ankeny (7-3) took over at its 18-yard line after the Hawks forced a Southeast Polk punt with more than 7 minutes left to play.
"I told Jase, 'We need (a score) out of you guys,'" said Ankeny linebacker Mo Watson. "And he said, 'I got you.' As soon as he said that, I knew it was going to be over."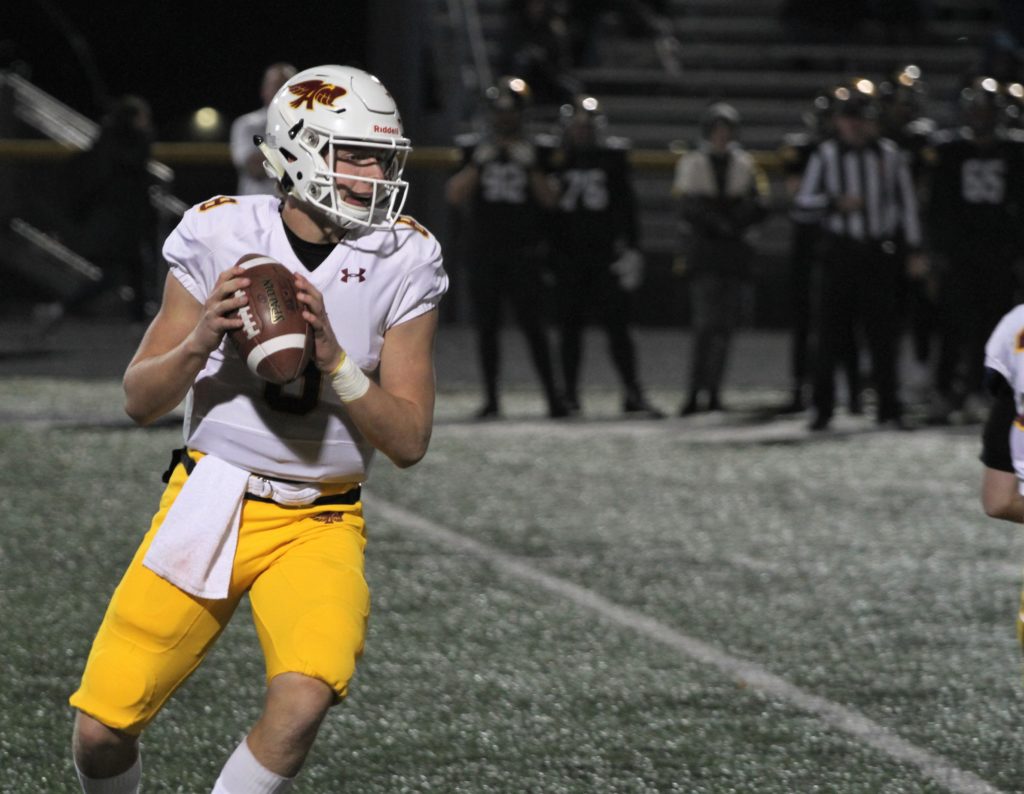 Bauer completed 4-of-5 passes on the drive, connecting with Weston Fulk twice for 23 yards and Kade Somers twice for 29 yards. He also had runs of 12 and 4 yards as the Hawks moved into the red zone.
"I was very determined," Bauer said. "We didn't want a field goal. We wanted (a touchdown)."
On third-and-goal from Southeast Polk's 7-yard line, Bauer kept the ball and ran to his left, bulling his way into the end zone with 1:55 left.
"I'm so proud of our kids," said Ankeny coach Rick Nelson. "Gosh dang, Bauer picked us up and took us down the field for a 5- or 6- minute drive. That was huge."
Three plays later, Ankeny's Cooper Cox picked off a Jaxon Dailey pass to seal the victory. The Hawks will play No. 3 Dowling Catholic (9-1) on Friday at Williams Stadium.
"It feels great," Watson said. "It's just amazing how hard we played and how far we've come. This team is so together and we have so much heart. Who knows how far we will go? It's just amazing."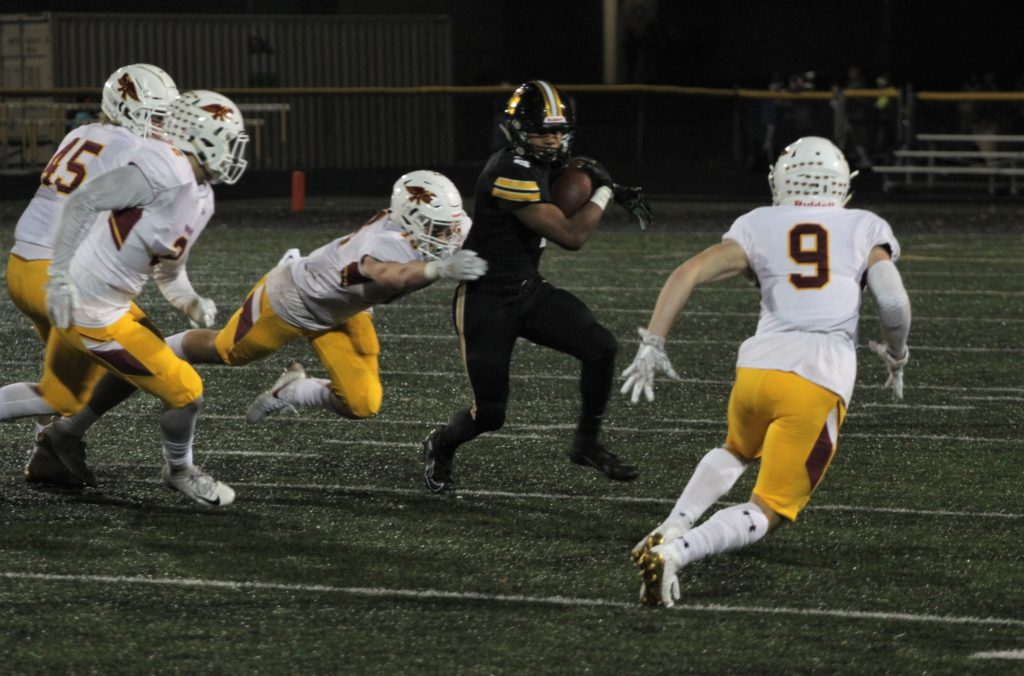 The Hawks built a 17-6 lead with a dominating first half on Friday. Bauer threw touchdown passes of 61 yards to Brody Brecht and 44 yards to Jordan Kumm.
Both Brecht and Kumm were able to get behind Southeast Polk's secondary.
"The game plan was just to hit their weaknesses," Kumm said. "When the safety sees short routes, he comes down on it, so we hit the deep balls over the top of him."
Caleb Rathjen added a 22-yard field goal to give the Hawks a 17-3 lead with 3:34 left in the half. Colin Kadolph had a 36-yard run to set up the field goal.
Southeast Polk (7-3) had a chance to gain some momentum right before halftime when the Hawks were called for a personal foul and an unsportsmanlike conduct penalty on the same play, giving the Rams a first-and-goal at the Ankeny 7.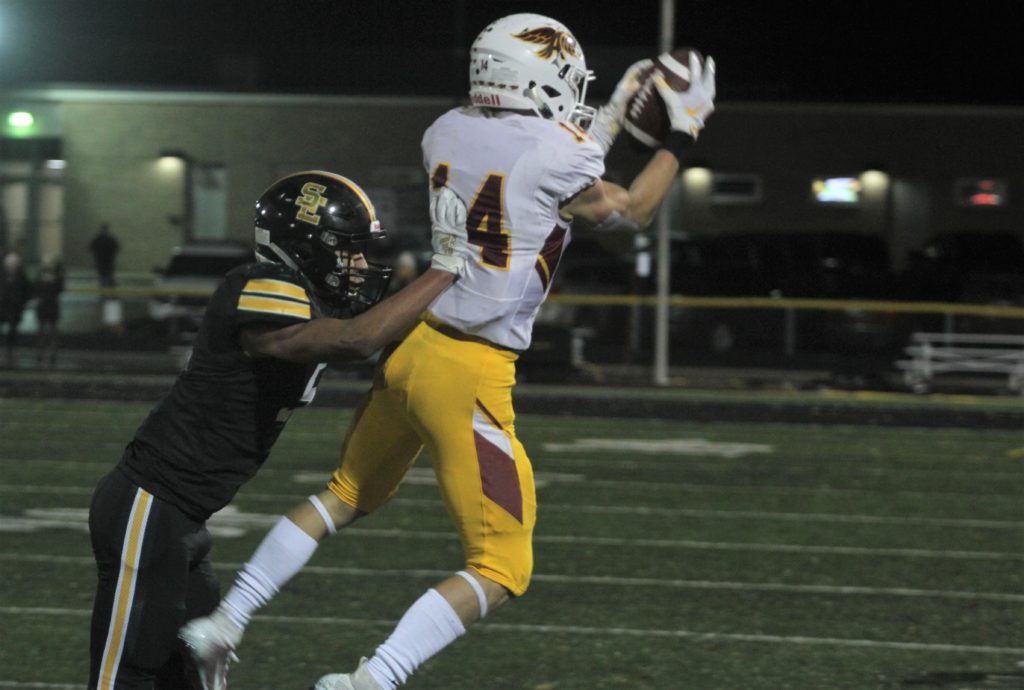 However, Deveyon Montgomery was tackled for a 9-yard loss on the next play. Dailey was later sacked on third down, forcing the Rams to settle for Logan Sunvold's 35-yard field goal as the half expired.
"That was very important," Watson said. "Our defense just really clutched up there and played hard on that (series)."
Ankeny defensive end Kale Crimmins said the Hawks also learned a lesson.
"We just had to keep our mouths shut and not get any more personal fouls," he said.
In the third quarter, Ankeny drove to the Rams' 30-yard line before Bauer was stuffed for no gain on fourth-and-inches. Southeast Polk then drove for its only touchdown of the game.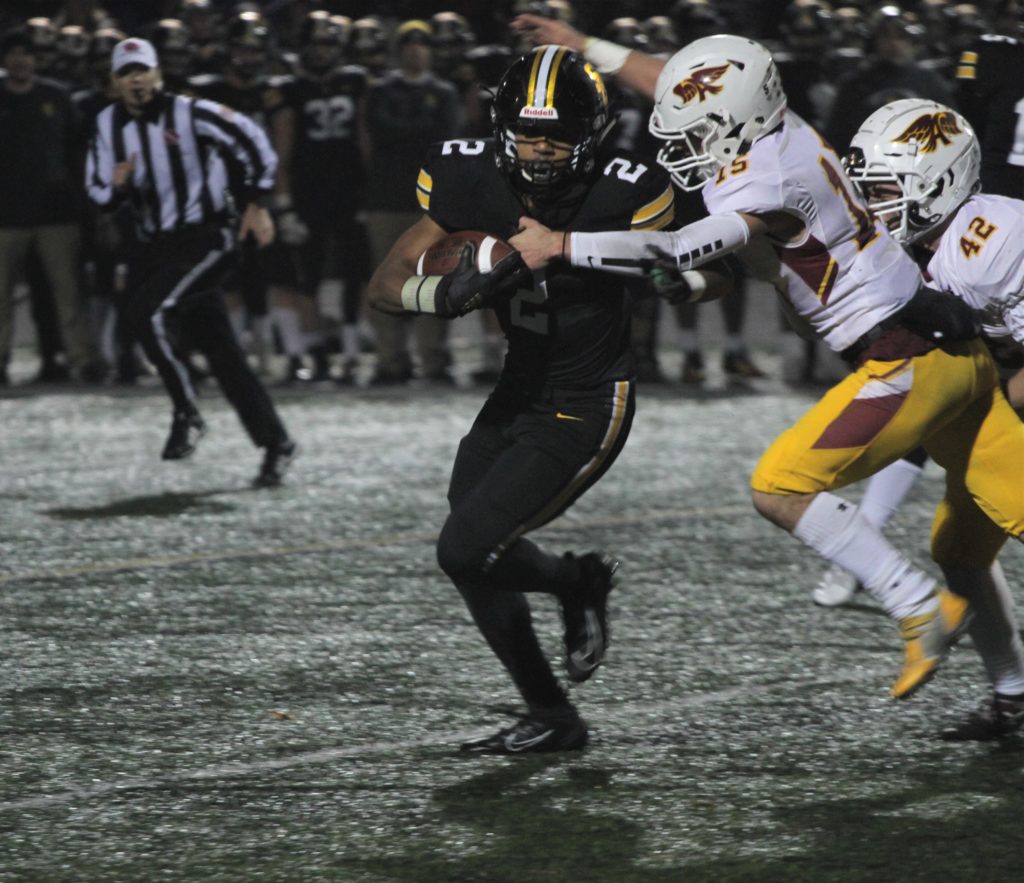 Dailey fired a 4-yard pass to Montgomery in the end zone on the opening play of the fourth quarter. He then hit Isaiah Wagner for a two-point conversion, cutting Ankeny's lead to 17-14.
On the Hawks' ensuing drive, Bauer tried to throw another deep ball to Brecht, but Southeast Polk's Xavier Nwankpa picked off the pass in the end zone. The Rams moved the ball to midfield before Ankeny's defense came up with a stop, setting the stage for the Hawks' clinching drive.
"They're a very good team, and we're a good team," Watson said. "They like to play physical, and we like to play physical. It just came down to who would play the hardest and be the most physical, and that was us."
Now comes another huge challenge–a matchup against the six-time defending state champions.
"We're playing some good football, and we're excited to still be playing," Nelson said.