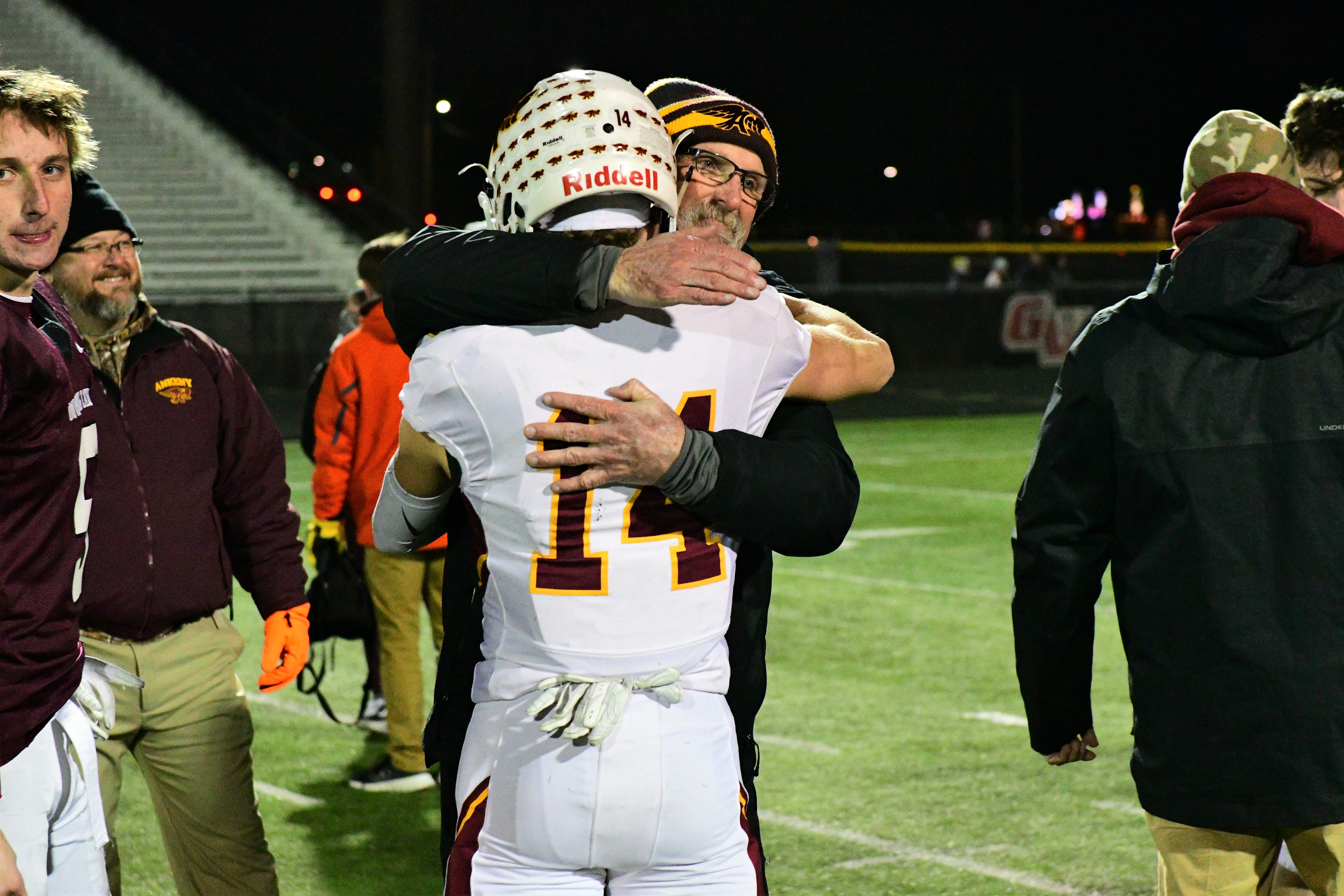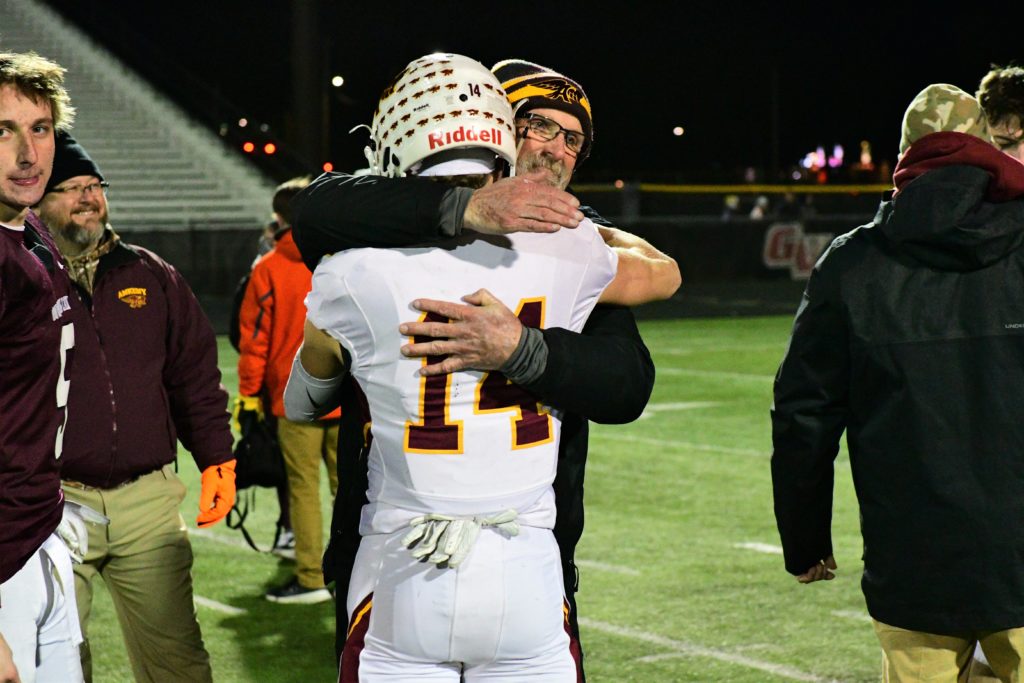 Nobody has been able to beat the Dowling Catholic football team in the Class 4A playoffs since 2012.
Ninth-seeded Ankeny entered Friday's quarterfinal game at Williams Stadium with confidence that it could pull off an upset, but the third-seeded Maroons dominated the line of scrimmage and moved one step closer to a seventh consecutive state title with a 42-14 victory.
"We made a lot of mistakes–that's the bottom line," Ankeny senior offensive lineman Jacob Baier said as he carried the Hawks' quarterfinalist trophy off the field. "We could have played a better game. God, I want another chance to play them."
Gavin Williams scored four touchdowns as Dowling (10-1) won for the ninth straight time since dropping a 29-22 decision to No. 1 Valley on Sept. 6. Quarterback Hank Himrich ran for one score and passed for two more for the Maroons, who will meet No. 5 Cedar Rapids Kennedy (10-1) in the semifinals on Friday at 7 p.m. at the UNI-Dome in Cedar Falls.
The Hawks finished the season at 7-4.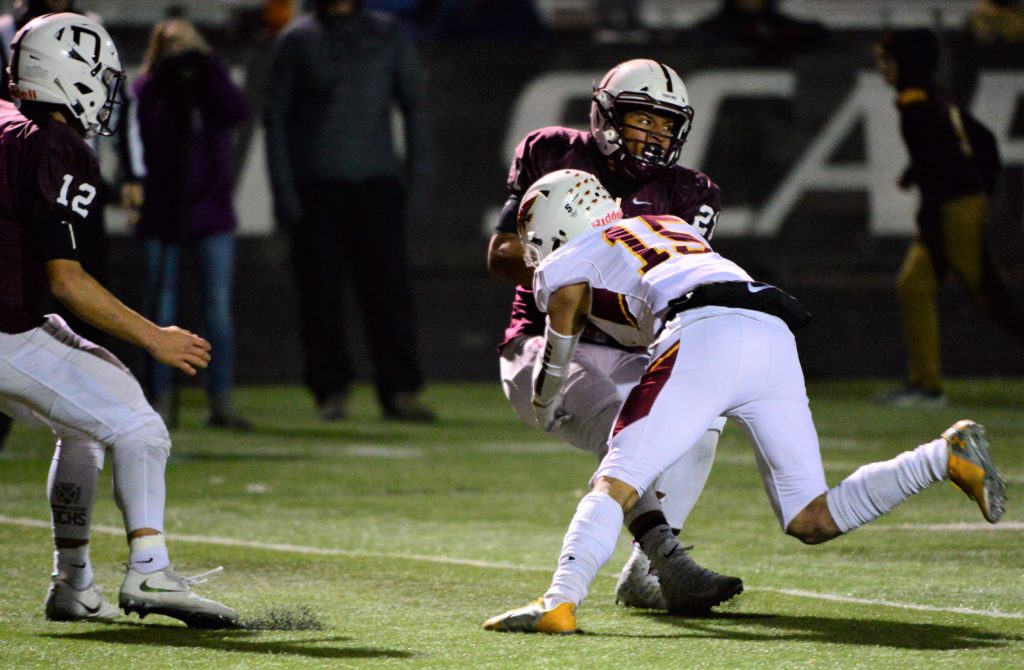 "Everybody doubted us at the beginning of the year, and I think we proved a lot," said Ankeny linebacker Mo Watson. "We were together. The brotherhood in that locker room is unbelievable. We had a hell of a year."
Ankeny simply didn't have an answer for Dowling's potent rushing attack on a frigid night. The Maroons scored on five of their first six possessions.
"Their backs are good, but they had some nice holes to run through," Ankeny coach Rick Nelson said. "They blocked us extremely well, and we just couldn't get off of them."
Williams scored on runs of 15 and 2 yards in the first half. He also caught an 8-yard scoring pass from Himrich.
Williams rushed for just 53 yards in the Maroons' 24-14 victory over Ankeny on Sept. 27, but he surpassed that total on Friday less than 4 minutes into the second quarter.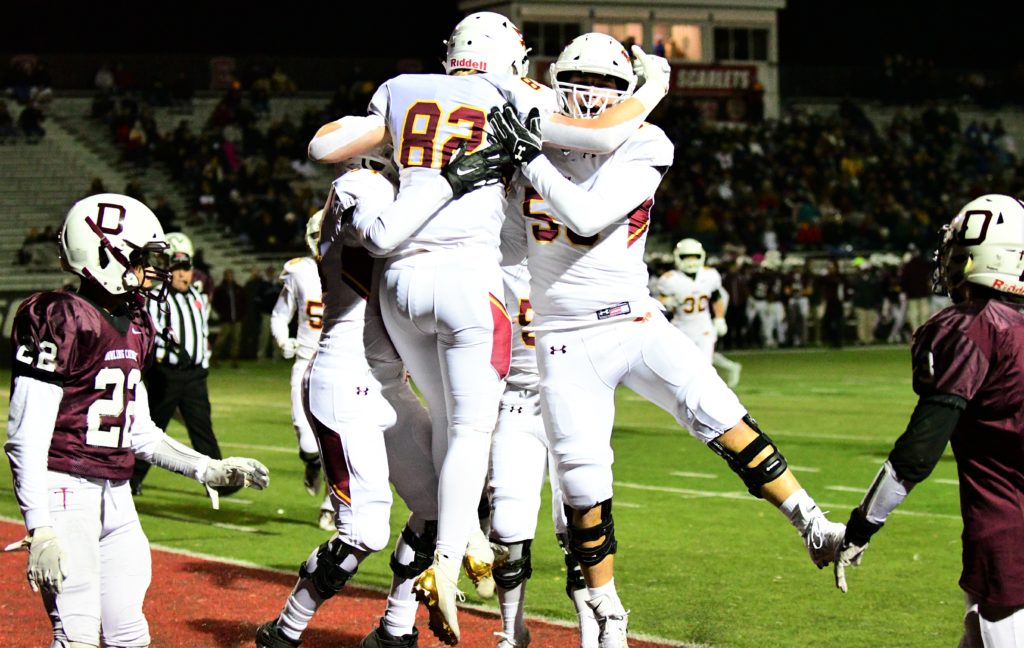 "The first game we played them they really hurt us with the run, and we knew we had to come out strong to stop it because we knew that's what they were going to do," Watson said. "We just really couldn't, but I'm proud of our guys. We did everything we could. You couldn't ask for anything more."
After Dowling took an early 7-0 lead, the Hawks answered with a nine-play, 81-yard drive to tie the score. Jase Bauer threw a 5-yard touchdown pass to Weston Fulk in the corner of the end zone.
Ankeny then forced a punt, but got pinned deep in its own territory, allowing the Maroons to win the battle of field position. Two long punt returns by Matt Stilwill set up a pair of short scoring drives as Dowling built a 20-7 lead.
The Hawks responded with a 13-play, 73-yard drive on their next possession. They scored on a fourth-and-14 play after Bauer limped off the field after being sacked by Dowling lineman Jackson Filer.
Colin Riggs replaced Bauer and immediately tossed a 29-yard scoring pass down the right sideline to Kade Somers, who took the ball away from Dowling defender Austin Klein to pull Ankeny within 20-14 with 3:20 left until halftime.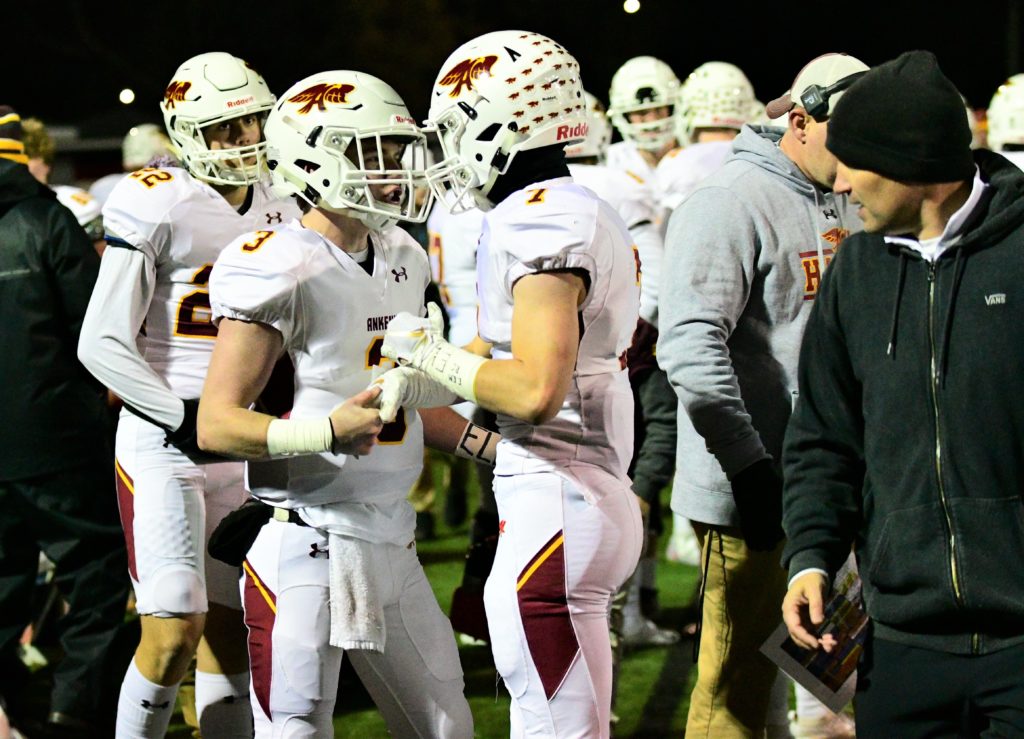 "Riggs is unlike any other dude–he's like a jack-of-all-trades when it comes to football. He can do about anything. He stepped up in a big spot," Somers said. "I kind of had (Klein) one-on-one to the back side of the play. Riggs kind of knew that I could beat that guy, and both of us went up and it was a 50/50 ball and I just came down with it. His hands were on it, but I kind of ripped it down from him."
Ankeny then had a chance to get a stop after an offensive holding penalty moved the Maroons back to their 10-yard line. However, Himrich broke free for a 60-yard run shortly thereafter, then scored on a 2-yard sneak with 30 seconds to go in the half.
Stilwill ran for a two-point conversion, giving Dowling a 28-14 advantage at the break.
"That quarterback run when we had them pinned–he made two of our kids miss–that was a good run," Nelson said. "That really hurt us."
The Maroons opened the third quarter with another long drive. Williams scored on a 30-yard run to make it 35-14, all but punching Dowling's ticket to the semifinals.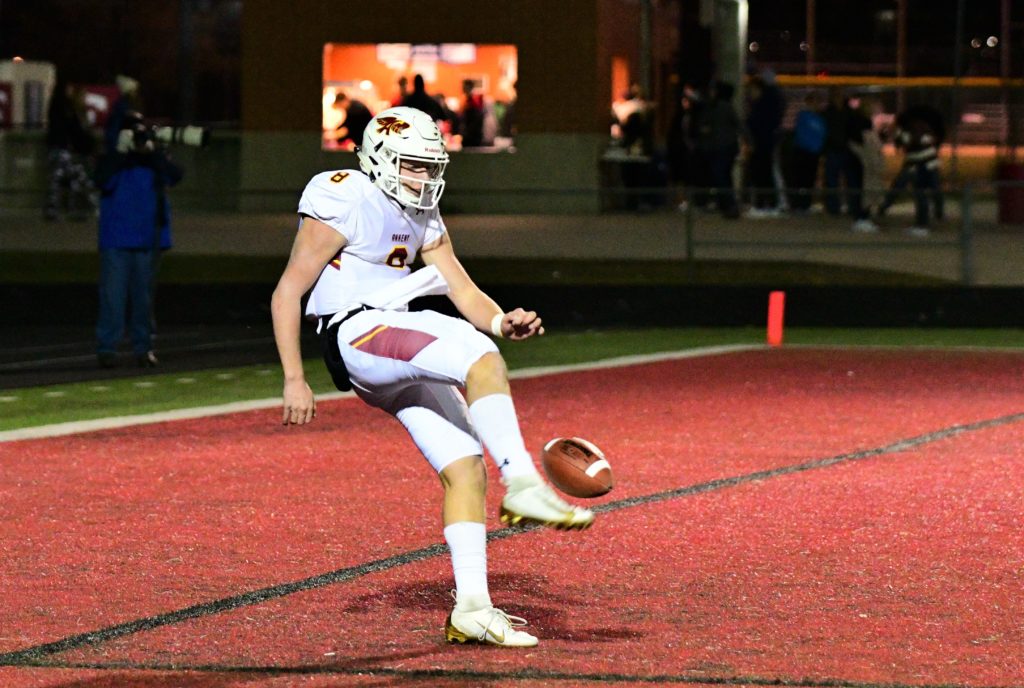 Himrich later threw a 9-yard pass to Louis Brooks to complete the scoring with 4:11 remaining.
"They have a really good team," Watson said. "They're very talented at many positions."
Watson and Baier are among the seniors who played their final game for the Hawks.
"Coming back this year I didn't feel like we had very many linemen–we didn't have much at all–but I feel like this was the best line I've ever played for," Baier said. "All these guys have been my friends since first grade, and I couldn't be more proud of what we were able to accomplish."