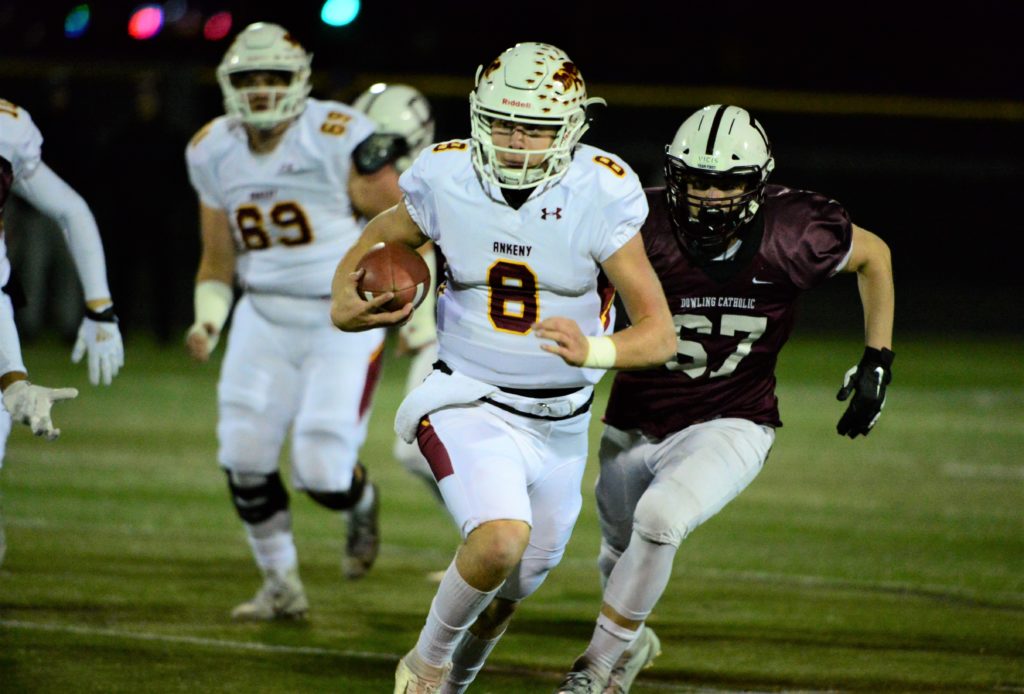 The Ankeny Hawks needed a fourth-down conversion on their own 29-yard line to even achieve a first down on their first drive of the night. A shanked punt after three more failed plays gave Dowling Catholic the ball on the Hawks' side of the field.
The Maroons needed just five plays to find the end zone and take a 7-0 lead with a bunch of momentum. It looked like Friday's Class 4A quarterfinal playoff game at Williams Stadium could turn into a blowout in the blink of an eye.
With the help of a talented junior class, however, the Hawks stayed in it.
Ankeny drove 81 yards down the field and tied the game on a 5-yard pass from quarterback Jase Bauer to fellow junior Weston Fulk.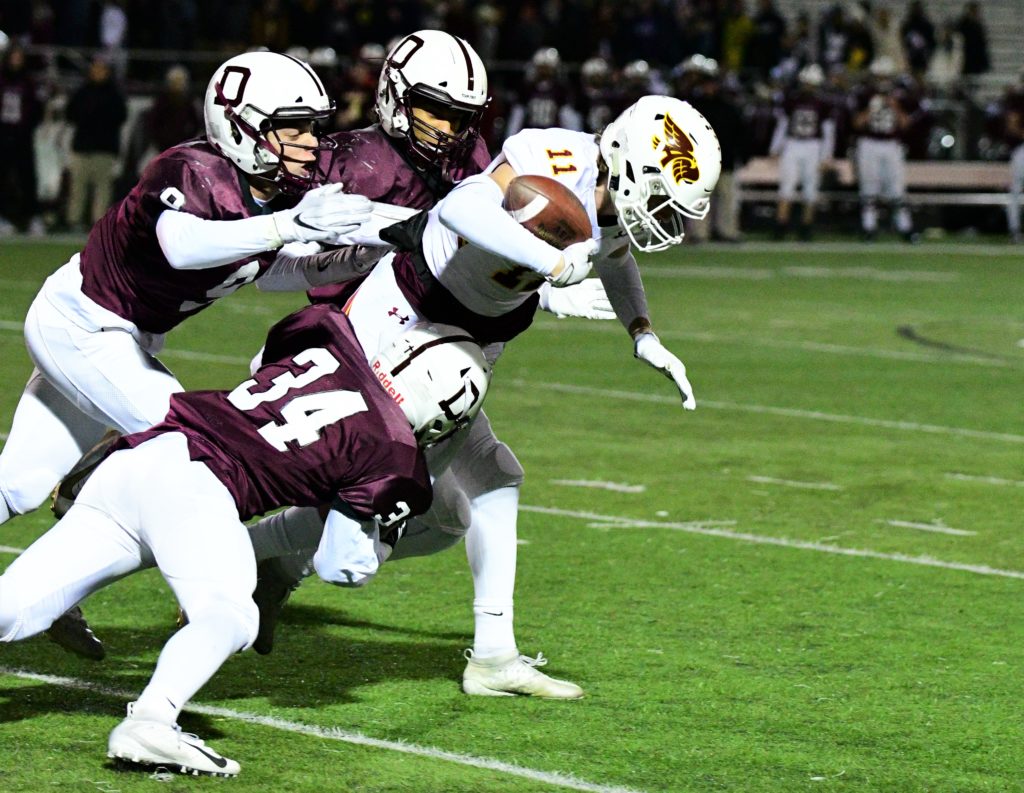 It wouldn't reflect on the scoreboard as the Maroons went on to post a 42-14 victory, but the junior class that is currently at Ankeny High School will give the Hawks a shot to reload, rather than rebuild, in 2020.
"There's no other team I'd rather be with than these guys," Bauer said. "I'm pretty pumped (for next season). We have a lot of the same guys coming back, so we'll see how that goes. It's the off-season now."
Players like Bauer, Fulk and top wide receiver prospect Brody Brecht will return with UNI-Dome aspirations again next season.
Brecht attributes the never-quit attitude the team showed to the senior class.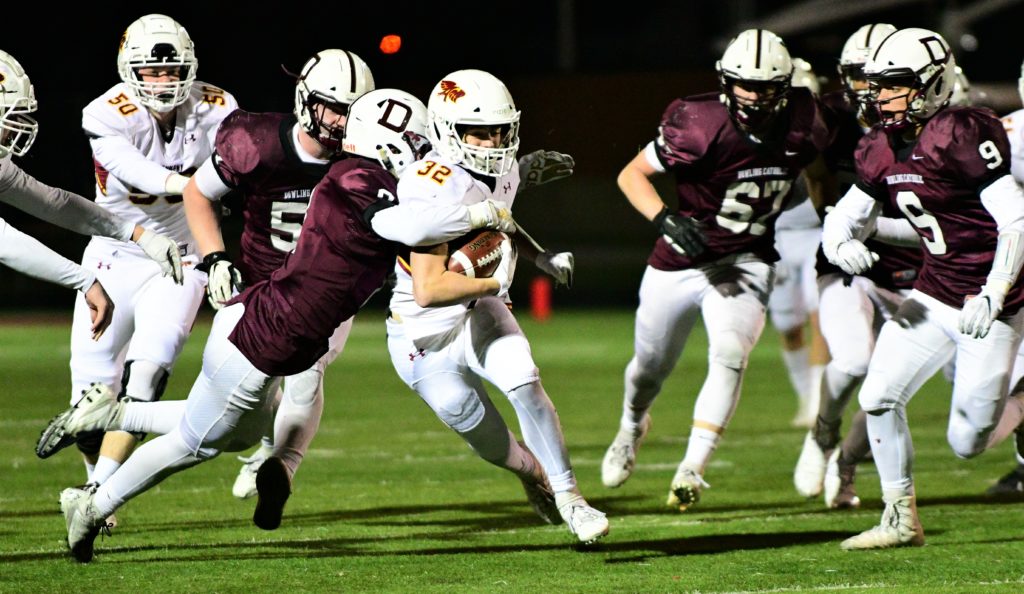 "It starts with the seniors," Brecht said. "They're the leaders on the team and it was a pleasure playing with them. They're fighters. We're going to play until the very last whistle and that scoreboard says zero."
The wideout is confident that the recent success will help start a new tradition of winning in Ankeny. The Hawks haven't made it back to the UNI-Dome since the split into two high schools in 2013.
"We've got to keep it going," Brecht said. "We're starting a new tradition here. We proved a lot of teams wrong this year and we're just going to keep it going, thanks to them."
That's what Ankeny coach Rick Nelson is hoping for, although he and his staff will continue to teach their players things other than football.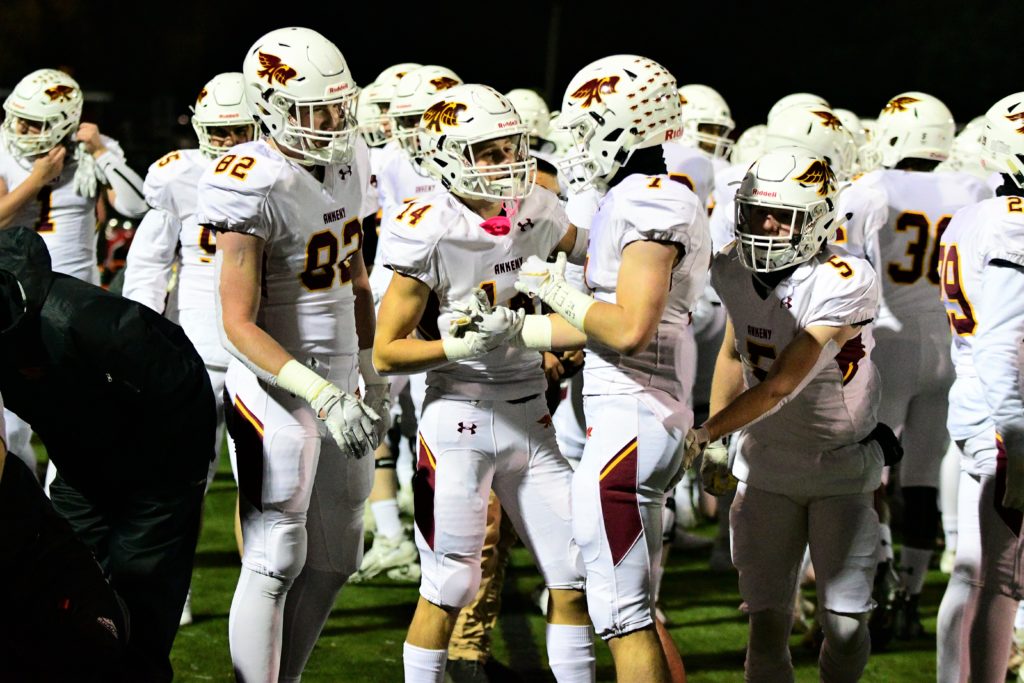 "That's something from February and March," Nelson said. "They have leadership classes they take where we talk to them about stuff like that."
Nelson was proud of the fight his team showed, and said that his focus will turn to finding colleges that fit his current seniors and developing his offensive and defensive lines for next year.
For the current junior class in Ankeny, the next season has already started.
"It's going to sting for a little bit," Brecht said. "It's sad that it's over, but I mean once one season's over the next one begins."