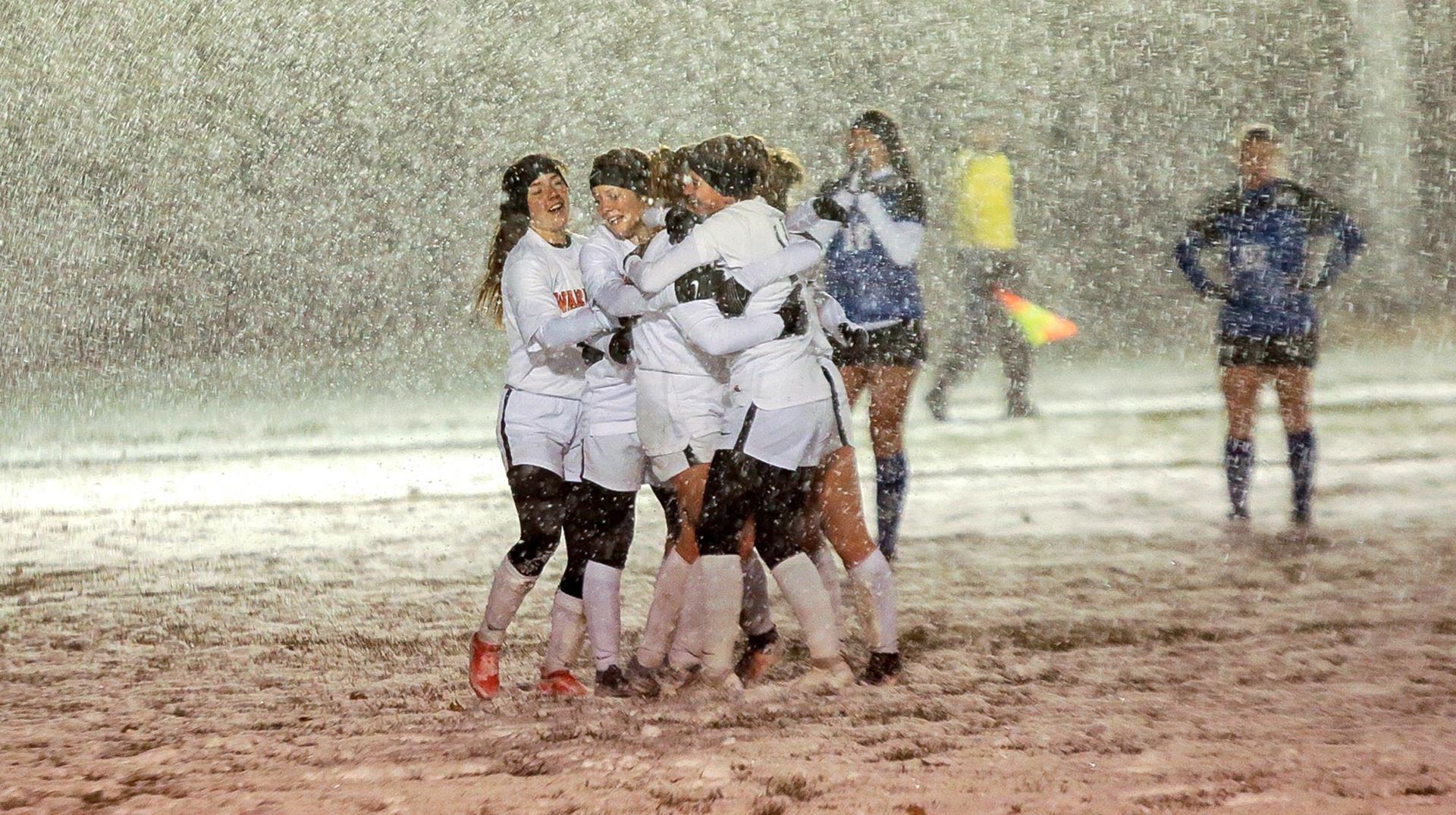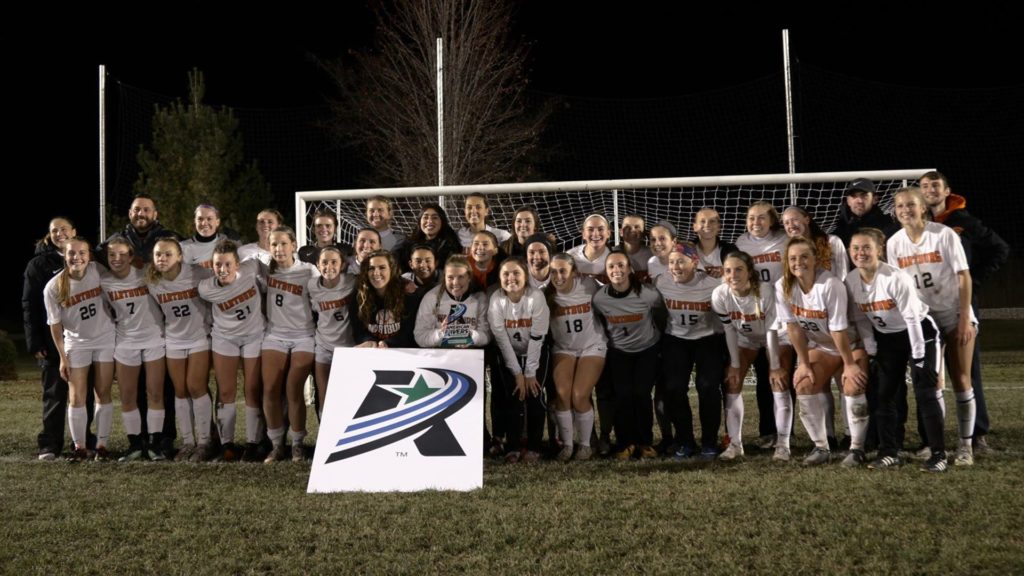 More than a third of the starting lineup for the Wartburg College women's soccer team hails from Ankeny.
Junior midfielder Molly Close and sophomore defender Hailey Osburn both played at Ankeny, while junior midfielder Emily Fontana and sophomore goalkeeper Marissa Lopez are former Ankeny Centennial players. The quartet has helped the Knights to a berth in the NCAA Division III Women's Soccer Championship.
"I think we are playing our best soccer," said Fontana, who began her career at Omaha before transferring to Wartburg in 2018. "We are playing as a team defensively and offensively and the best part is we have goal scorers all over the field."
Wartburg (14-2-3) earned an automatic berth to the tournament by winning the American Rivers Conference Tournament. The Knights posted a 2-0 victory over Luther in Saturday's championship game at Waverly.
Wartburg held a 1-0 lead at halftime, then got an insurance goal when Osburn converted a penalty kick 12 minutes into the second half. It was her fourth goal of the season.
"I'm really proud of this team," said Wartburg coach Tiffany Pins, who earned her third consecutive NCAA Tournament appearance and sixth overall as the Knights' head coach. "They have been so committed to our vision and play for each other."
Close has scored three goals this season, while Fontana has contributed two goals and three assists. Fontana had one of her goals on Wednesday as the Knights defeated Dubuque, 4-0, in the ARC Tournament semifinals.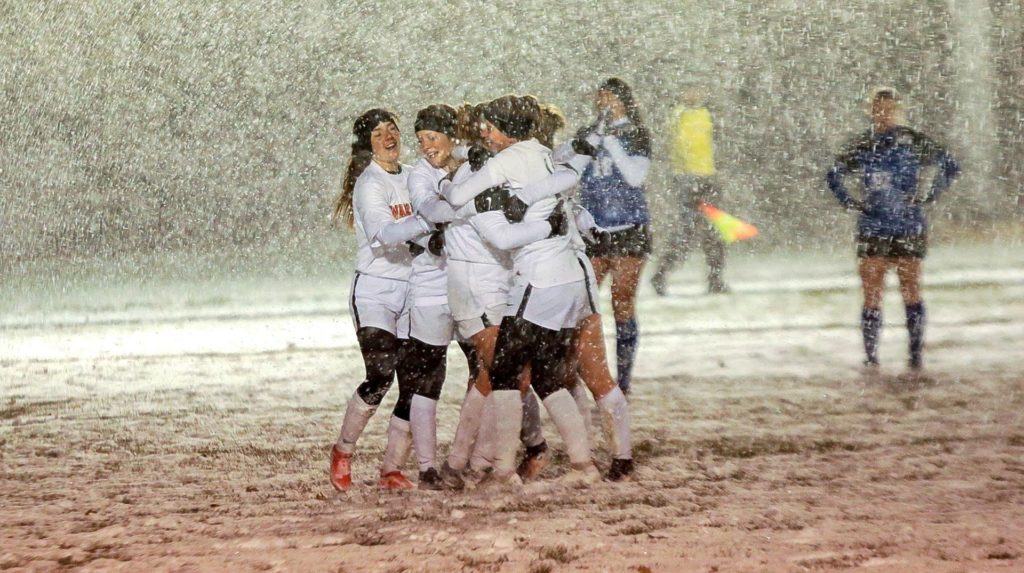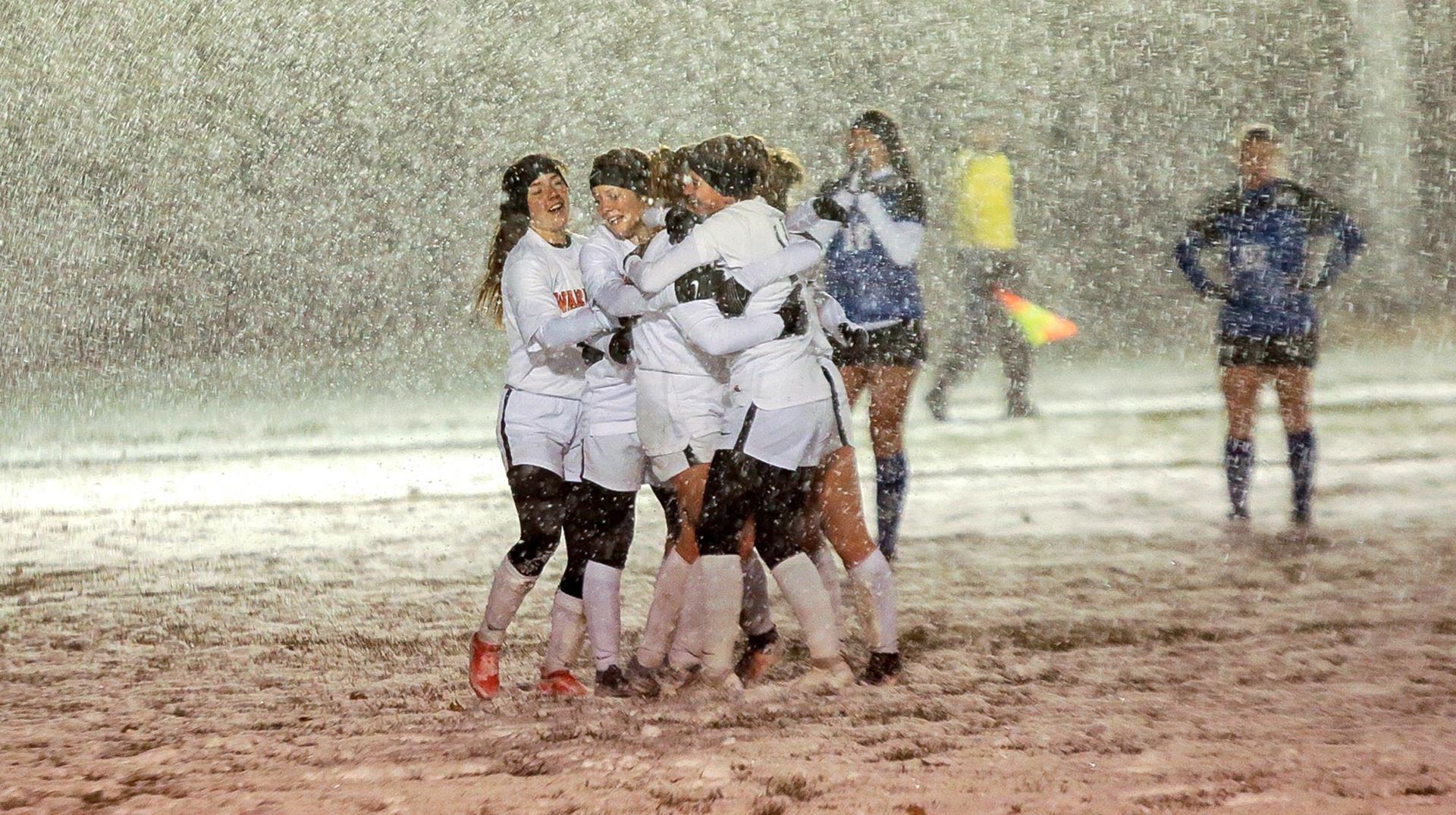 Close then scored the next two goals for Wartburg, which outshot Dubuque, 22-2, in a game that was played in a snowstorm.
"After playing in the snow, I think it is safe to say we are ready for any type of weather that comes our way," said Fontana, who was an honorable mention all-conference selection this season.
Osburn and Lopez have both played key roles for a Wartburg defense that allowed just five goals during conference competition. Lopez has racked up 1,582 minutes of playing time in goal, while Osburn was an all-conference pick.
"The key to our success is playing together as a team, playing simple and not overthinking things," Fontana said. "When we do those things, it's pretty hard to beat us."
The NCAA Division III Women's Soccer Committee announced on Monday the field of 64 teams that will compete in the 2019 tournament. Wartburg was selected as one of the 16 regional hosts.
Pomona-Pitzer will face the College of St. Scholastica at 2 p.m. on Saturday at Wartburg Soccer Field. The Knights will meet Concordia University Wisconsin at 4:30 p.m.
The winners will advance to the second round with a 4 p.m. kickoff on Sunday.