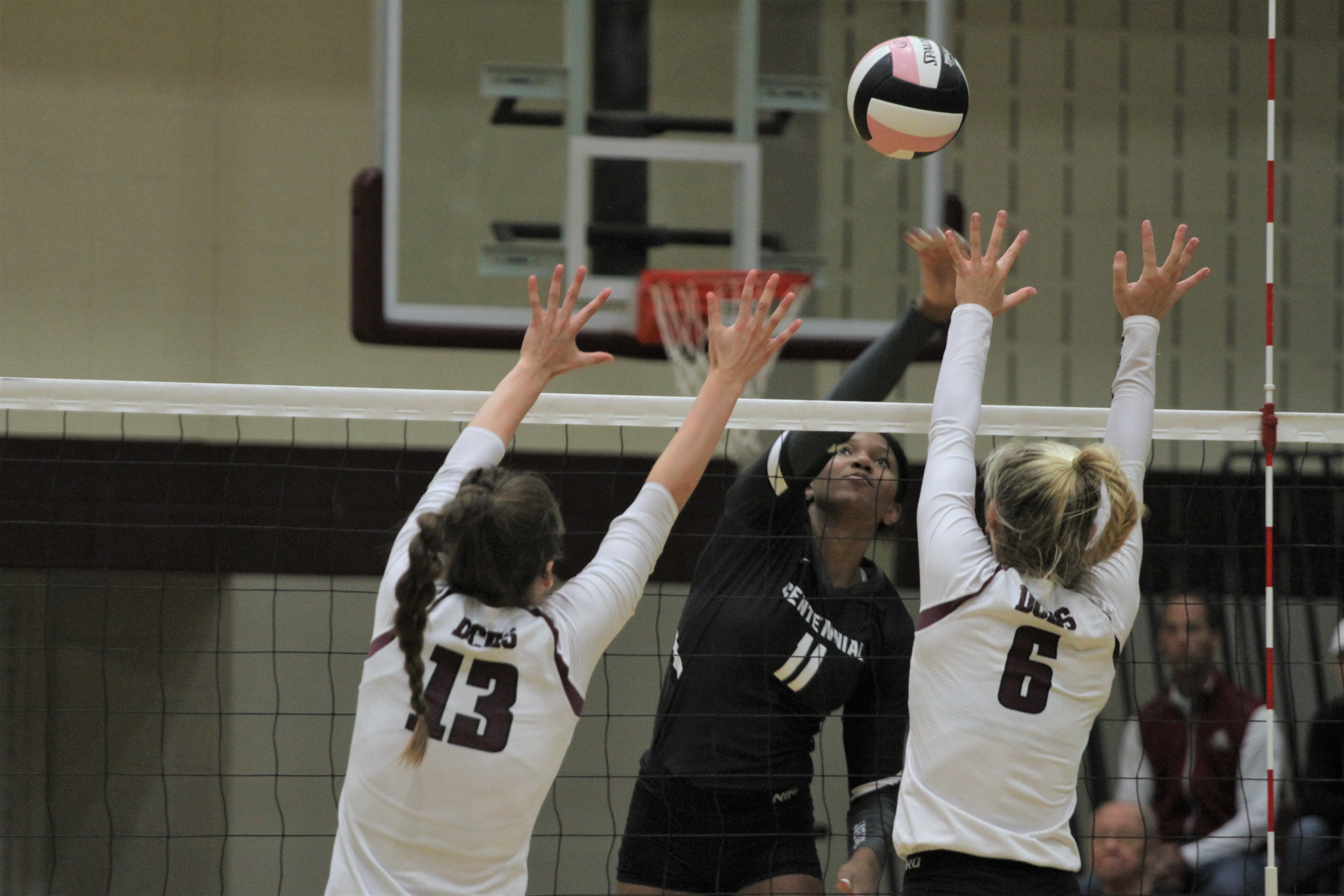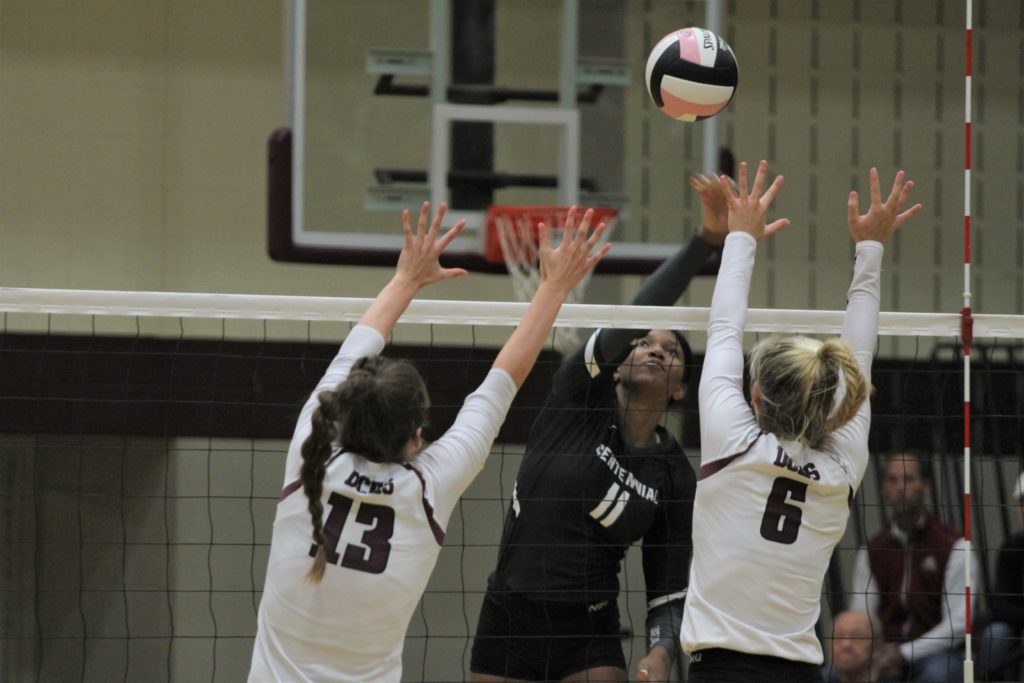 No volleyball team in Iowa was able to defeat Class 5A state champion Cedar Falls this season.
However, if you combined the eight members of the CIML Central Conference first team, that might be a squad that could knock off the Tigers. Just imagine Ankeny junior Phyona Schrader setting the ball for Ankeny Centennial senior Devyn Robinson, and the damage that they could do.
Both Schrader, a setter, and Robinson, a middle hitter, were unanimous selections to the coaches' all-conference first team for the second year in a row. They were joined on the squad by senior outside hitter Isabelle Vacek of Ankeny, who was also a unanimous pick as well as a repeat selection.
Central Conference champion Dowling Catholic placed four players on the first team–setter Allena Shimon, libero Anna Flynn, middle hitter Grace Evans and outside hitter Anna Godfredsen. Urbandale freshman Lily Dykstra, an outside hitter, was also a first-team pick.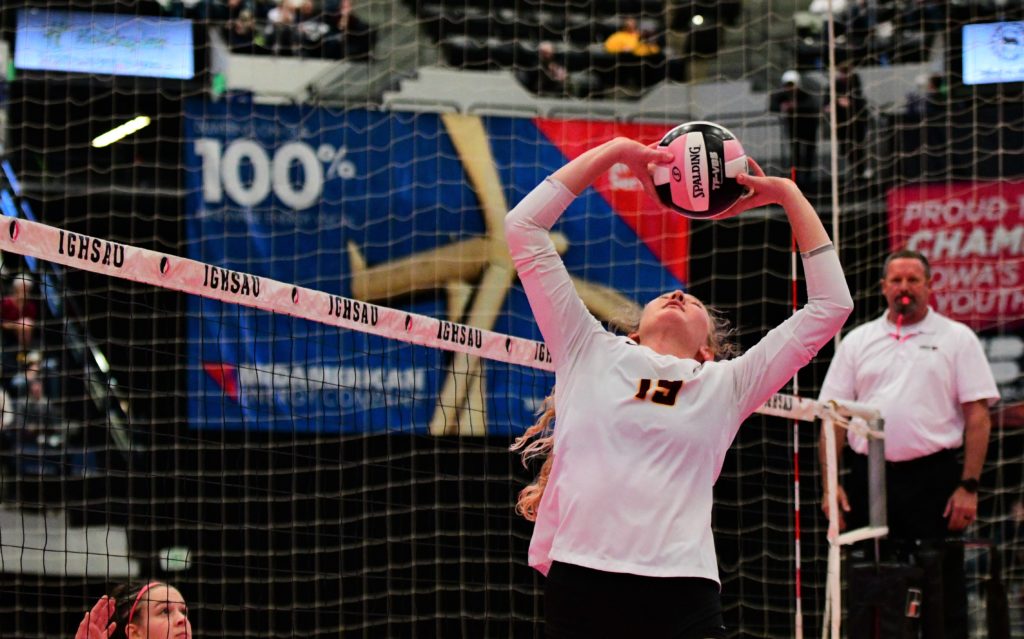 Robinson led Centennial to an 18-15 record. She was earlier named an Under Armour first team all-American.
Robinson led the Jaguars with 248 kills and a .325 hitting percentage, despite missing the first half of the season. The Wisconsin recruit also had a team-high 65 blocks.
Schrader led Ankeny to a 37-6 record and an appearance in the Class 5A semifinals, where the Hawkettes lost to Cedar Falls in four sets. She was named to the all-tournament team.
Schrader racked up 511 assists this season. The Notre Dame commit also had 189 kills, 58 aces, 163 digs and 73 blocks.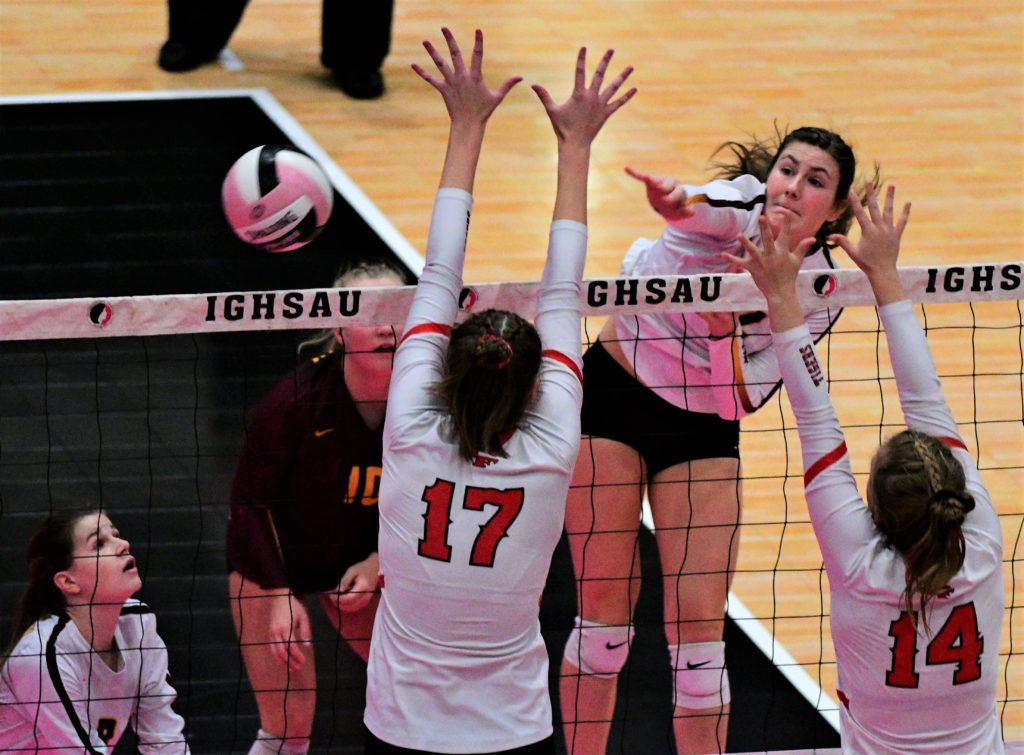 Vacek led the Hawkettes with 211 kills. The Wayne State recruit placed third on the team with 61 blocks.
Three other Ankeny seniors were selected to the second team. They are libero Kaci Behrens, outside hitter Malea Daugherty and defensive specialist Mallory Luther.
Behrens, who led the Hawkettes with 313 digs, was a repeat selection.
Ankeny junior McKenna Scheib earned all-conference honorable mention along with four Centennial players–seniors Calea Jones and Karenna Larson and sophomores Olivia Anderson and Ella Becker.