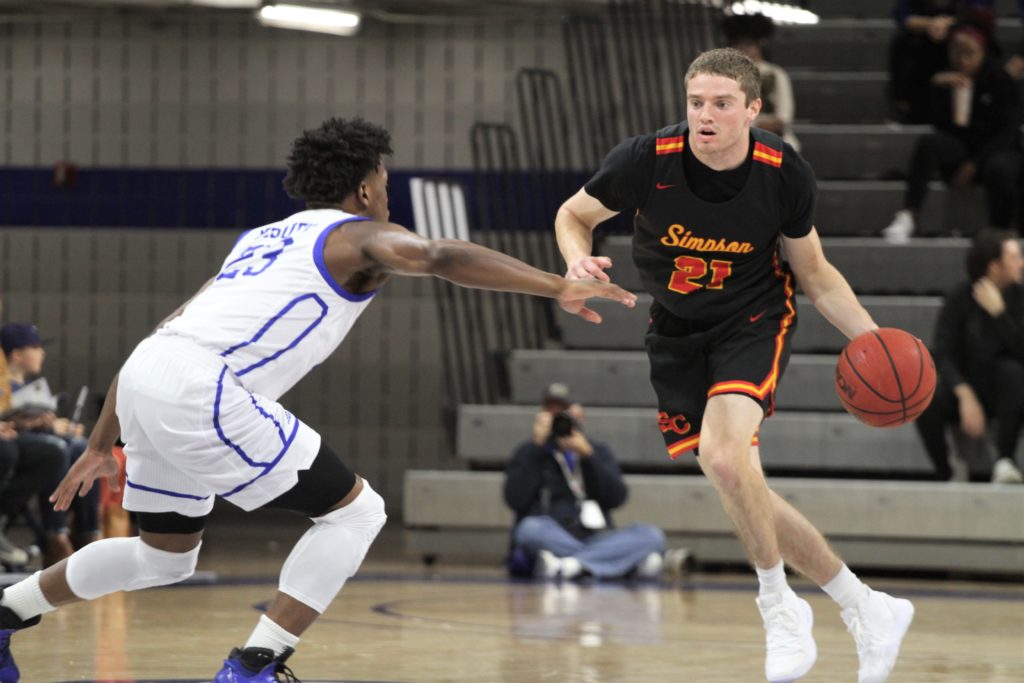 Former Ankeny players Conor Riordan and Adam Reiter combined for 77 points Saturday in the highest scoring men's basketball game in NCAA Division III history.
Riordan made two free throws with 6 seconds left in overtime to give Simpson College a 161-160 victory over Greenville in the Carroll Pre-Thanksgiving Tournament at Waukesha, Wis. The combined 321 points surpassed the record of 318 that was set on Jan. 31, 2018 as Fontbonne won 164-154 over Greenville.
"That was a wild one," Riordan said. "Definitely different than anything I've ever played in."
Greenville (1-5) is currently averaging 129.7 points per game. The Panthers pressed Simpson the whole way, allowing the Storm to score 132 points in the paint.
"They are a Grinnell-style type of team where they sub five in and out every few minutes and press and double team the whole game," said Reiter, who scored a career-high 38 points on 18-of-19 shooting from the field. "I scored a majority of my points on fast breaks at the hoop."
Riordan tied a career-high with 39 points and was named to the all-tournament team. He also had a career-high eight assists.
"It was an awesome win for us where we had to show a lot of toughness," Riordan said.
Simpson held a 133-122 lead with 2:49 left in regulation before Greenville rallied. The Panthers used a 10-0 run to close the gap to one point and eventually took a 142-139 lead in the final seconds.
However, Riordan then forced overtime when he drained a 3-point goal as time expired.
"We threw a full-court pass to Adam, and then Adam hit me with a great pass on the wing and I had a pretty good look at (the basket)," Riordan said.
In overtime, Greenville went on a tear to grab a 155-149 lead after making three 3-pointers in a row. Reiter stopped the momentum with two layups in 25 seconds and a basket by Riordan tied the game at 155-155.
"This was definitely one of the most intense games I have ever played in, and one of my favorite, too," Reiter said. "I'm proud of how we handled the game down the stretch and pulled out a great win."
Simpson (5-2) will host Dubuque in its American Rivers Conference opener on Tuesday.