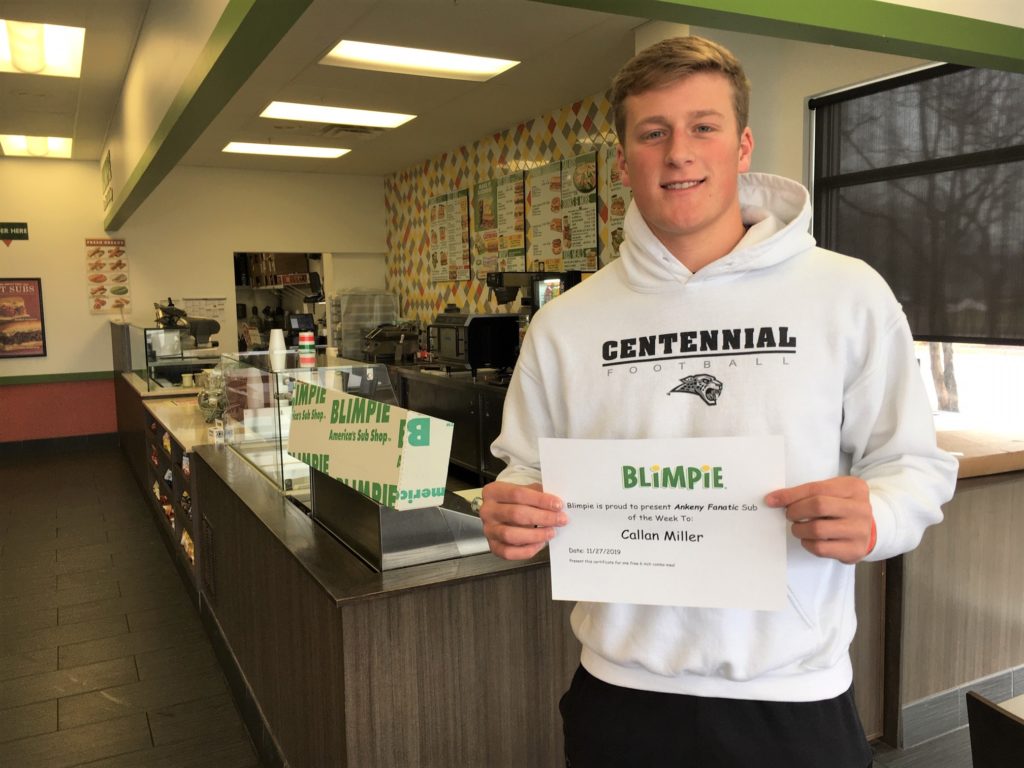 Senior punter Callan Miller helped the Ankeny Centennial football team to an 8-2 record this season.
Miller averaged 37.0 yards on 28 attempts. His longest punt of the year traveled 76 yards.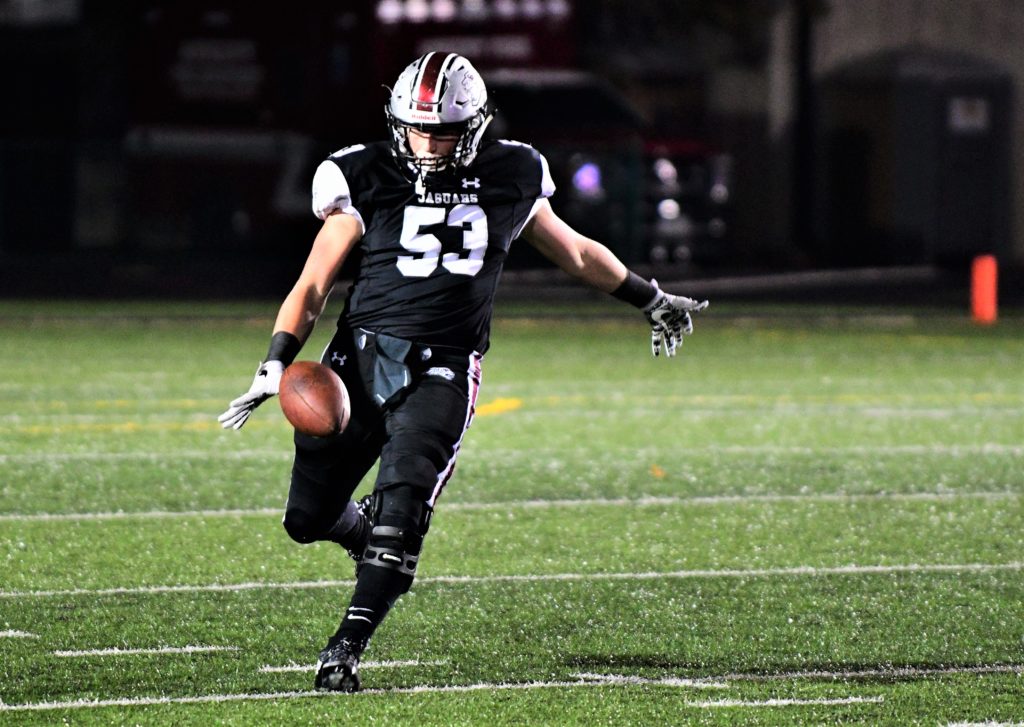 Miller was named to the Class 4A District 2 second team. He was also the recipient of the team's "Oil Can Award" at the Jaguars' banquet on Sunday.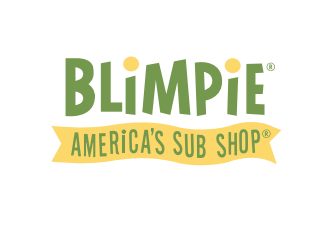 https://www.blimpie.com/stores/12219?latitude=41.7474373&longitude=-93.5984381