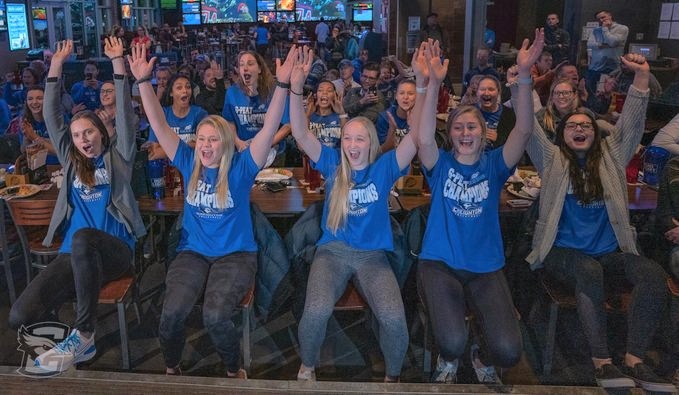 Former Ankeny volleyball star Megan Ballenger will be joined in this year's NCAA Tournament field by a trio of former Ankeny Centennial standouts.
Freshmen Megan Lively of Central Florida, Kenna Sauer of Missouri and Ari Winters of Denver will all be making their first trip to the NCAA Tournament. Those three players helped the Jaguars to the Class 5A state title a year ago.
Ballenger, a senior middle blocker and right-side hitter, is headed to the NCAA Tournament for the final time with her Creighton teammates. The six-time BIG EAST champion Bluejays earned an at-large bid to qualify for the eighth straight season.
Tenth-ranked Creighton (24-5) was swept by St. John's in the semifinals of the BIG EAST Championship on Friday at Milwaukee. The loss likely cost the Bluejays an opportunity to host the first two rounds of the tournament.
Instead, Creighton will travel to Minneapolis and play Iowa State (17-11) in a first-round match on Friday. The winner will face seventh-seeded Minnesota (23-5) or Fairfield (24-5) in Saturday's second round.
Creighton is 5-5 all-time against the Cyclones, including a 3-1 victory at Omaha last season. The Bluejays defeated Iowa State in five sets in 2010 in the only previous NCAA Tournament matchup.
Ballenger averages 2.13 kills per set and is hitting at a .308 clip for Creighton. She was named last week to the all-BIG EAST team.
"I think it's going to be a great matchup for us," Ballenger said. "I've played Iowa State a number of times over my five years here. We know they're going to be a good team, and they're going to be prepared."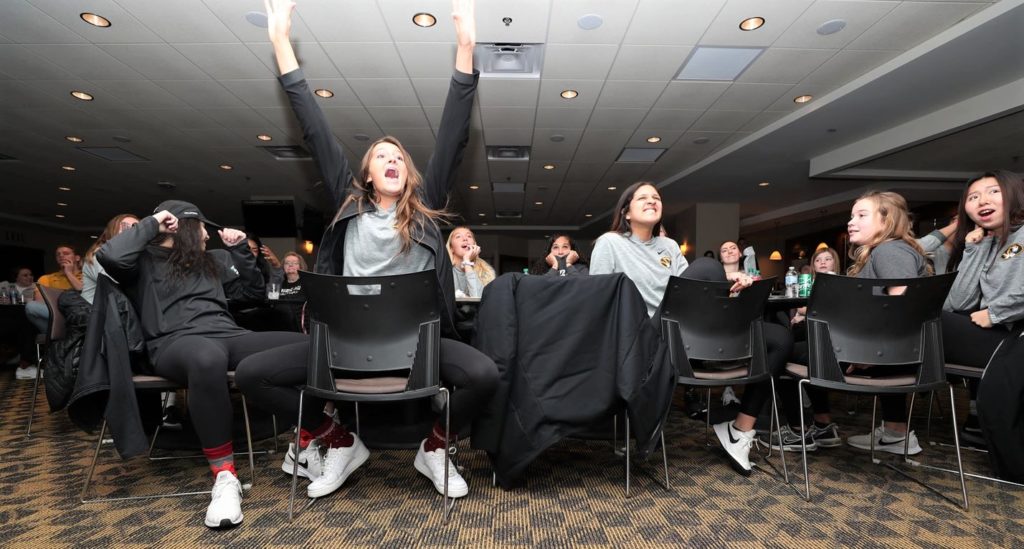 Missouri, meanwhile, is making its fifth consecutive NCAA Tournament appearance. The Tigers (21-7) will play Northern Iowa in Friday's opening round at Lincoln, Neb., where fifth-seeded Nebraska would likely be the opponent in Saturday's second round.
Sauer, an outside hitter, has played in nine sets this season. She has recorded two kills and two solo blocks.
"It's an awesome feeling, and it has become an expectation at the University of Missouri," said first-year Mizzou coach Joshua Taylor. "It's a big deal. To be one of the 64 Division I women's programs to make it is huge. We're focused on the first point Friday against Northern Iowa and then we'll go from there."
Denver (23-8) earned an automatic berth to the tournament by winning the Summit League Championship on Nov. 24 on its home court. The Pioneers will play third-seeded Stanford in a first-round match on Friday at Palo Alto, Calif.
Winters, an outside hitter, has racked up 178 kills, 49 digs and 48 blocks on the season.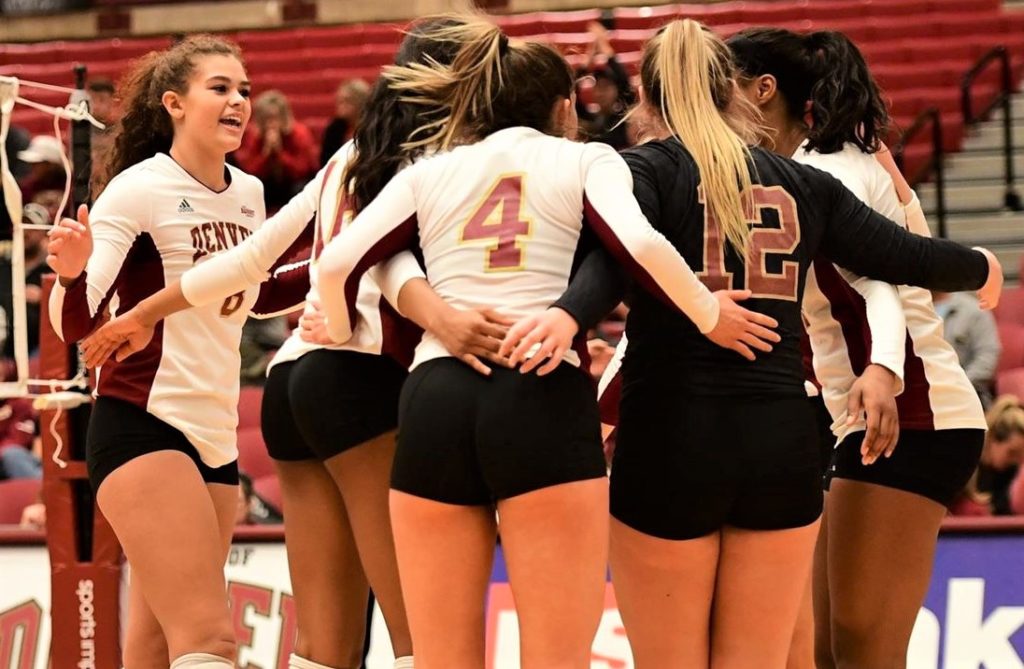 Central Florida (24-7) also earned an automatic berth by winning the American Athletic Conference title. The Knights are making back-to-back NCAA Tournament appearances for the first time since 2002-03.
UCF will face Florida State (19-9) in a first-round match on Thursday at Gainesville, Fla. The winner will play 10th-seeded Florida or Alabama State in Friday's second round.
"I think they are going to go up to Florida, and I think they are going to be a relaxed team," UCF coach Todd Dagenais said. "They're going to go out there and put their best foot forward."
Lively, a middle blocker, is a member of the Knights' squad. She has not played this season.