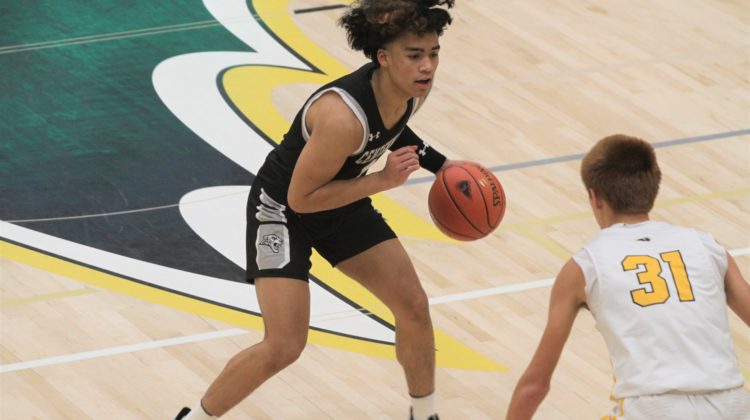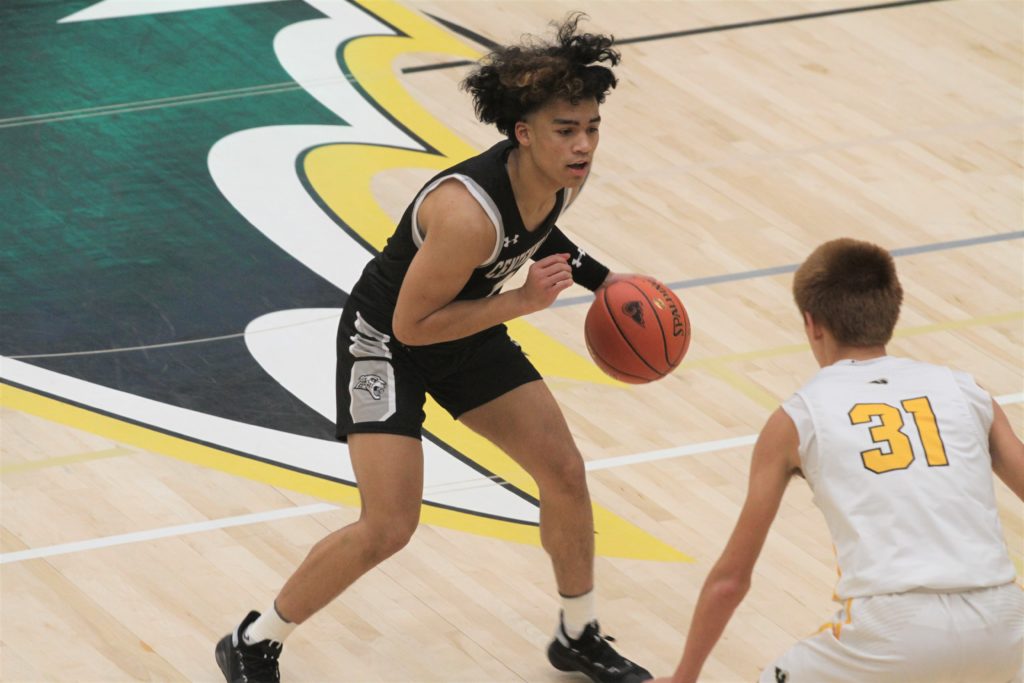 It didn't take long for Jaron Crews to score his first point in an Ankeny Centennial uniform.
The former Ankeny player made 1-of-2 free throws before Tuesday's game at Southeast Polk even started. The Rams were called for a technical foul during warmups.
"One of their non-dressers was under the basket, and he reached up and hung on the rim. The ref saw it," said Centennial coach Bob Fontana. "I've seen a kid get a technical for dunking in warmups, but I've never seen a non-dresser hang on the rim."
Crews then followed with a 3-point goal on Centennial's first possession less than 10 seconds into the game. The junior point guard went on to score 13 points as the Jaguars posted a 65-44 victory in their season opener.
Afterwards, Crews was asked to grade his performance in his Centennial debut.
"Probably a C," he said. "I could have done a lot better, but for our first game I thought we played pretty well."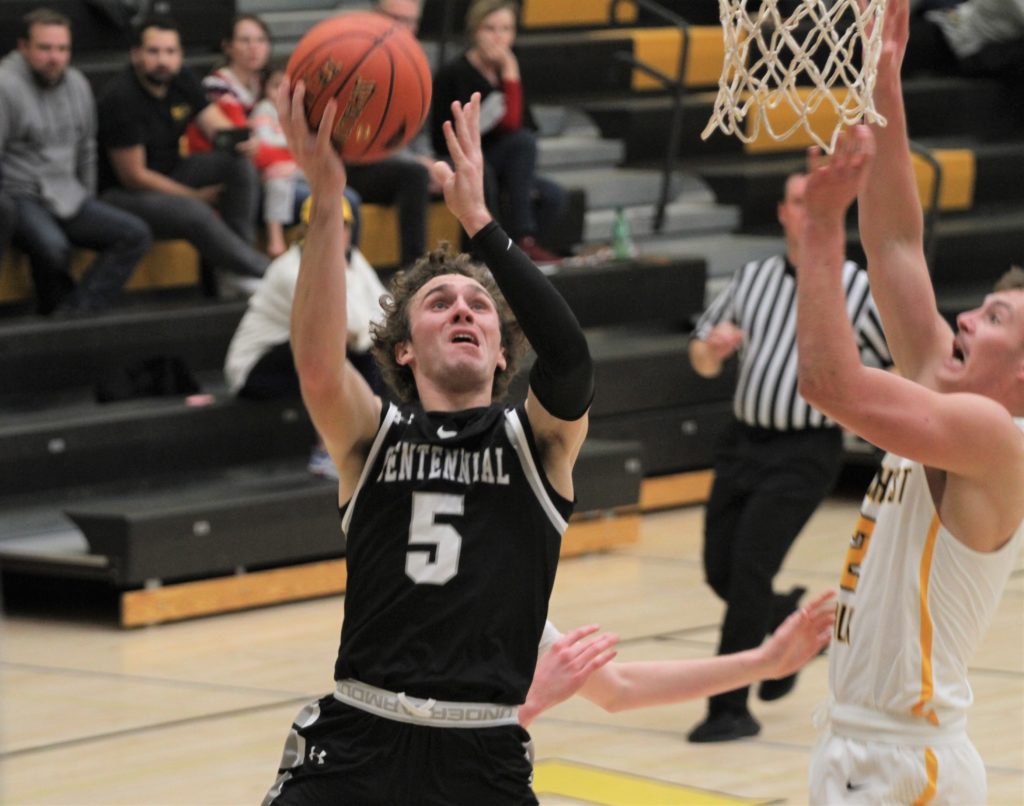 Crews elected to move across town after averaging 7.0 points per game as a sophomore at Ankeny, where he helped the Hawks to a 13-8 record. He bonded quickly with his new teammates over the summer.
"Ever since I came here we just clicked," Crews said.
On Tuesday, Crews and Preston Kelling ignited the Jaguars to a 36-15 halftime lead. Kelling scored 11 of his 13 points in the first half, including an impressive two-handed dunk in traffic.
Crews had nine of his points before halftime.
"We were just trying to set a tone for how our team could be this season, so I was trying to be aggressive," Crews said.
In the second half, Centennial focused on getting the ball inside to senior post players Cody McCullough and Micah Johnson. McCullough scored nine of his 11 points after halftime, while Johnson scored all nine of his points in the final two quarters.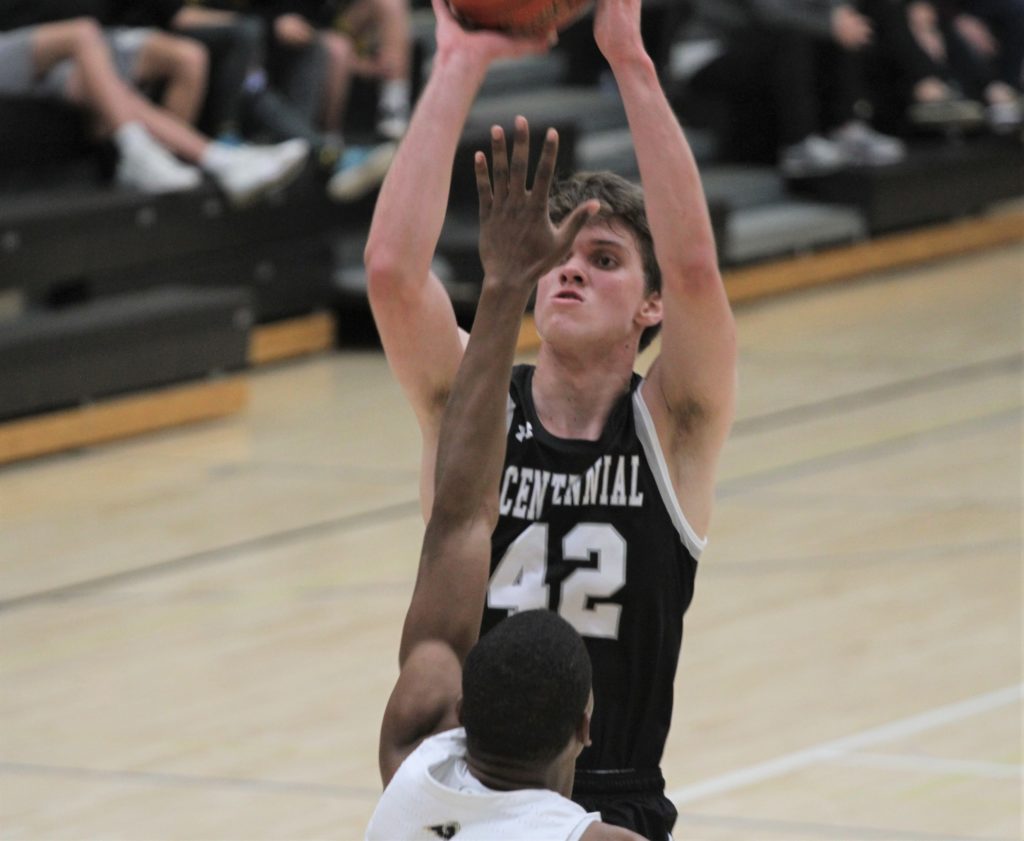 "I thought the first half we were really good defensively," Fontana said. "Offensively, we did some good things at times but we also got out of sync at times, and we forced the issue. We need to play smarter offensively."
Johnson got in some early foul trouble, while reserve post player Brady Petersen left the game after injuring his left leg in the first half. He did not return, but the injury did not appear to be serious.
"It was good to have some other guys step up," Fontana said. "(The trainer) thinks Brady just hyperextended (his knee), so I'm crossing my fingers."
Colin McAleer also had nine points for the Jaguars. He made a pair of 3-pointers in the first half.
Centennial will host Des Moines Hoover (0-1) on Friday. The Huskies opened their season with a 57-37 loss to Urbandale on Tuesday.