Jaron Crews and the Ankeny Centennial boys' basketball team showed a glimpse of their potential on Tuesday night.
Crews poured in a career-high 25 points, including a go-ahead 3-point goal with 2 minutes 7 seconds left, as the Jaguars remained unbeaten with a 59-51 victory at Valley.
"It's a good win, but we're just taking it one game at a time," said Crews, who is now averaging 18.3 points per game in his team's 3-0 start.
Crews went 9-for-17 from the field, including 6-of-11 from behind the arc. His final 3-pointer bounced high off the rim before falling through the net, breaking a 48-48 tie and igniting a 9-1 run that sealed the win.
"I just hit my first couple (shots) and then got a rhythm from there," Crews said. "And my teammates did a good job of finding me there at the end."
Only four players scored for Centennial, but it proved to be enough. Preston Kelling had a season-high 16 points, dished out three assists and had three steals.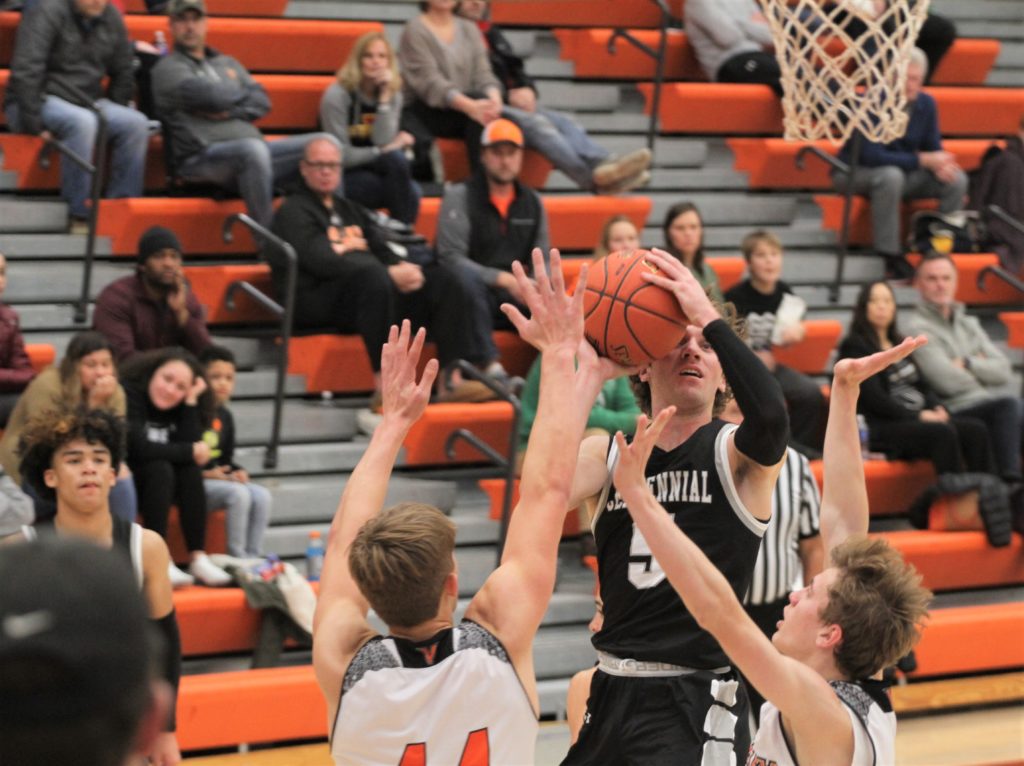 Post players Cody McCullough (10, 11, 2) and Micah Johnson (8, 7, 2) did most of the dirty work inside, combining for 18 points, 18 rebounds and four blocks.
"I thought some of our veteran players and Jaron made some big plays down the stretch the last few minutes, making free throws and grabbing key rebounds," said Centennial coach Bob Fontana. "It was nice to see the four guys with a lot of experience step up."
Valley (1-2) took an early 11-3 lead before the Jaguars rallied behind Crews, who scored 10 consecutive points in a 14-0 run that gave Centennial a 17-11 advantage.The Tigers later closed the half with a 14-4 run that included four 3-pointers to take a 29-25 lead.
"We got off to a slow start, but we weathered that storm and came back," Fontana said. "Then they made another run at the end of the half, but our kids knew at halftime exactly what they weren't doing well. That was good that (the players and coaches) were thinking alike.
"They were running some actions that a lot of times refs will call illegal screens so we made an adjustment at halftime defensively to take care of that. I thought our kids did a great job of adjusting to that and making it tougher for them," he added.
Crews made back-to-back 3-pointers midway through the third quarter to give the Jaguars a 36-34 lead. Johnson then followed with a traditional 3-point play, but Valley refused to go away.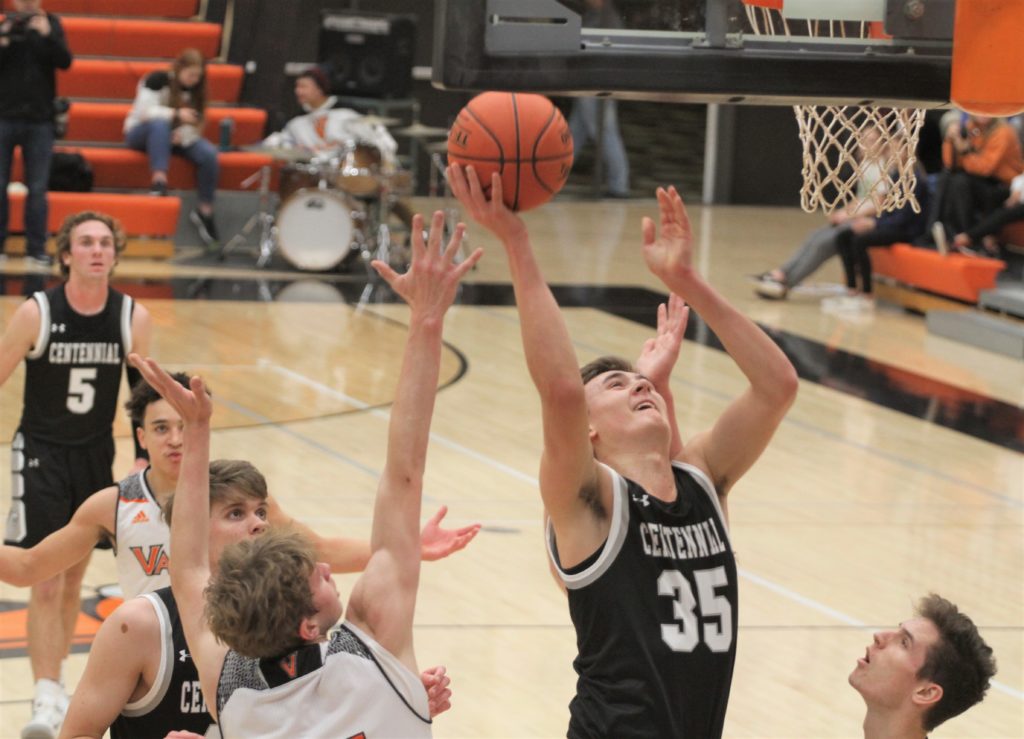 The Tigers tied the score at 48-48 on a 3-pointer by Trajen Thornton with 3:24 remaining. The basket by Thornton, who went 3-for-3 from behind the arc, ended a long possession where Valley held the ball for about a minute.
But Centennial then responded with Crews' go-ahead 3-pointer and never looked back. The Jaguars made 8-of-10 free throws in the final 54 seconds to clinch the outcome.
"This is a tough place to play, and anytime you go on the road in this area, it's tough," Fontana said. "But we answered all of their runs."
Ty Walker scored 14 points to lead Valley. Thornton added 10.
The Jaguars will play at Johnston (2-1) in their CIML Central Conference opener on Friday. The Dragons are coming off a 68-61 loss at Waukee on Tuesday.