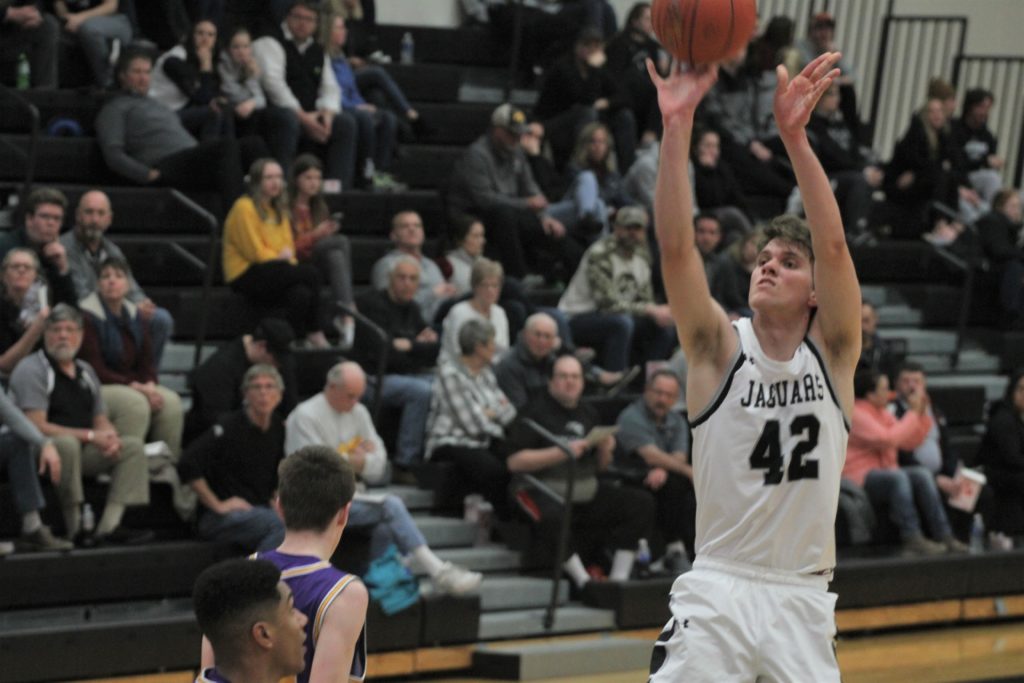 For the first 8 minutes of Tuesday's game against visiting Johnston, Jaron Crews was clearly in the zone.
The junior point guard poured in 18 points in the first quarter and went on to finish with 23 as the fifth-ranked Ankeny Centennial boys' basketball team cruised to a 78-55 victory over the Dragons.
"I was just letting the game come to me," said Crews, who went 5-for-11 from 3-point range. "I think I hit my first two (shots) and then just kept going from there. After I hit a couple, I feel like I'm in rhythm."
Crews made four 3-point goals and had two traditional 3-point plays in the opening period. He scored his team's last 15 points in the quarter as the Jaguars built a 25-13 lead.
"We got off to a great start," said Centennial coach Bob Fontana. "We had it flowing offensively, we shared the ball well, and I thought we defended pretty well."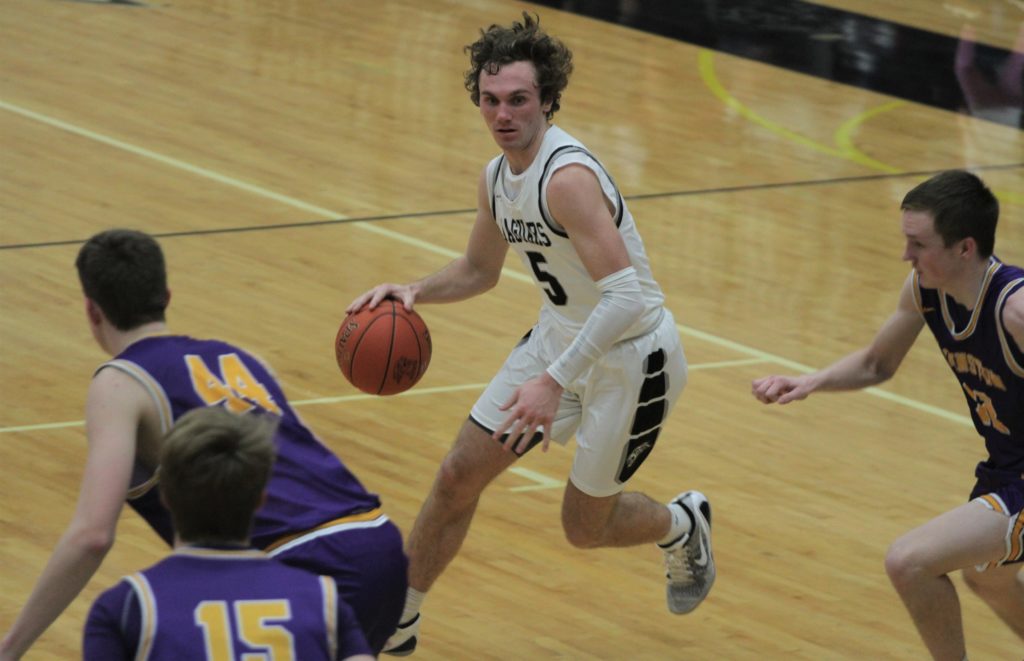 Centennial's margin grew to 45-23 at halftime. The Jaguars led by as many as 26 points in the second half.
The win improved Centennial to 3-1 in the CIML Central Conference and 9-1 overall. Johnston's records dropped to 1-3 and 5-5.
The Jaguars pulled within a half-game of first place in the league, thanks to Ankeny's win at No. 7 Dowling Catholic.
"This was a great team win against a really good team," Fontana said. "In our division anybody can beat anybody at any time–just look at Ankeny winning at Dowling tonight. It's going to be a war every night out."
It was Centennial's second win over the Dragons. The Jaguars posted a 57-40 victory at Johnston last month.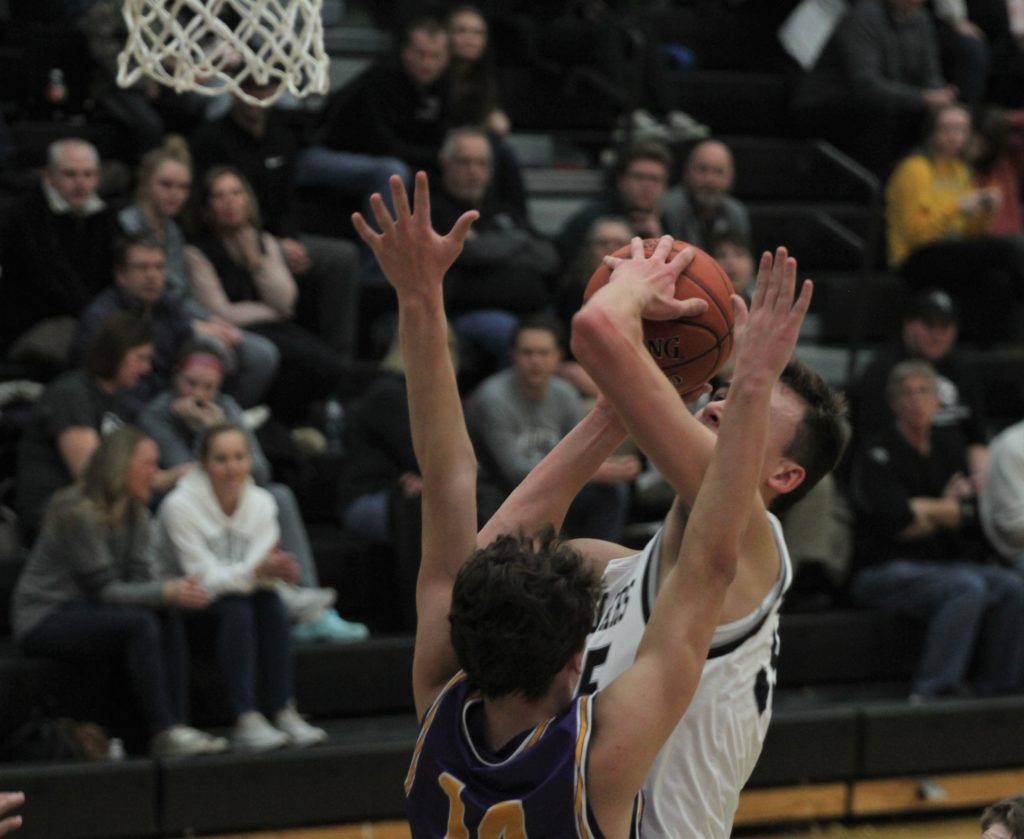 "We weren't trying to overlook them," said Crews, who also had four assists and two steals. "We were just trying to play our game."
Crews received plenty of help from Centennial's twin towers of Cody McCullough and Micah Johnson. Johnson tied his career-high with 20 points on 9-of-12 shooting and also grabbed eight rebounds.
McCullough, meanwhile, posted his sixth double-double of the season. He racked up 14 points and 18 rebounds while also recording three blocks.
"We rebounded well the first half," Fontana said. "Cody was all over the boards."
The Jaguars will play at Urbandale on Friday.