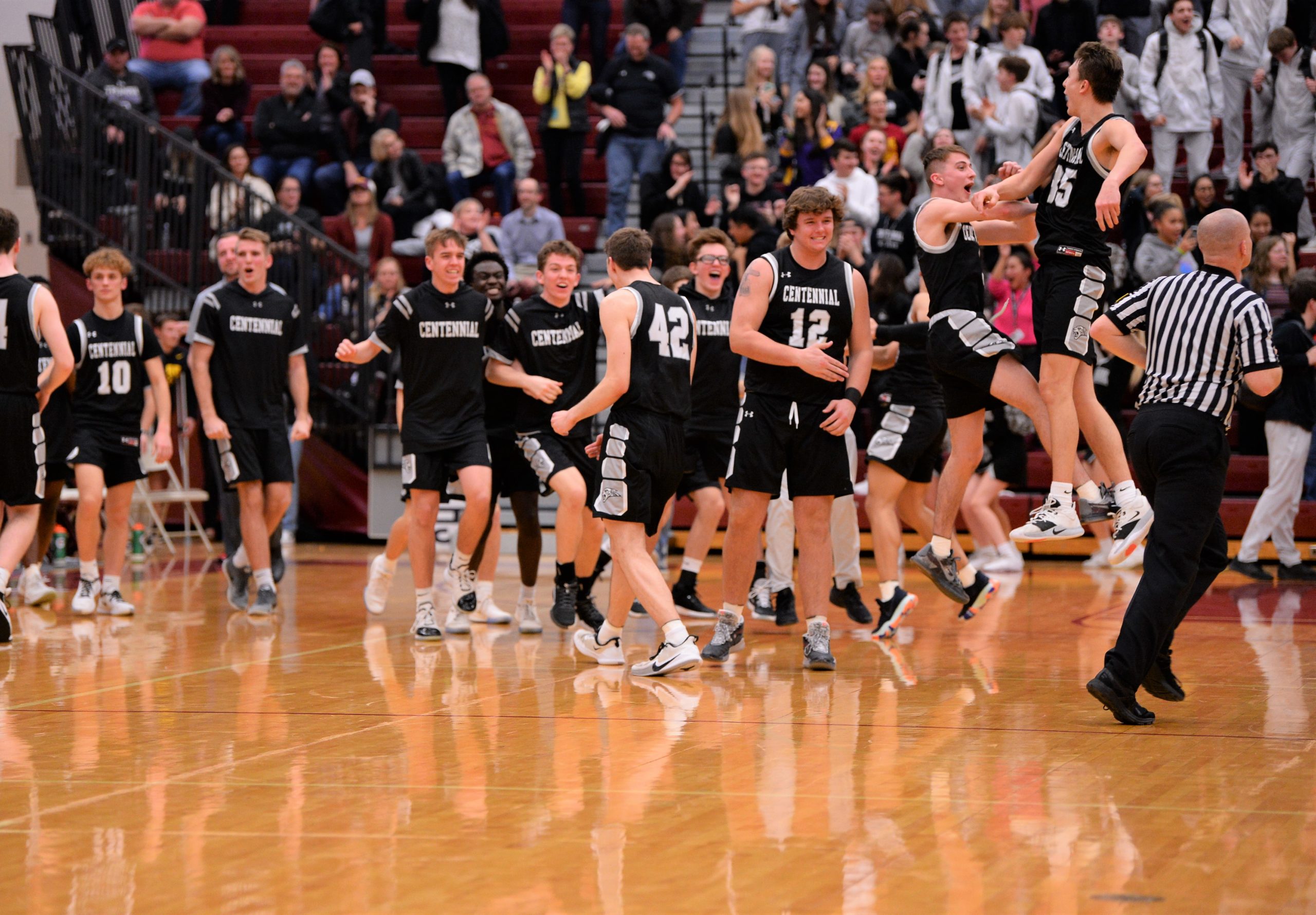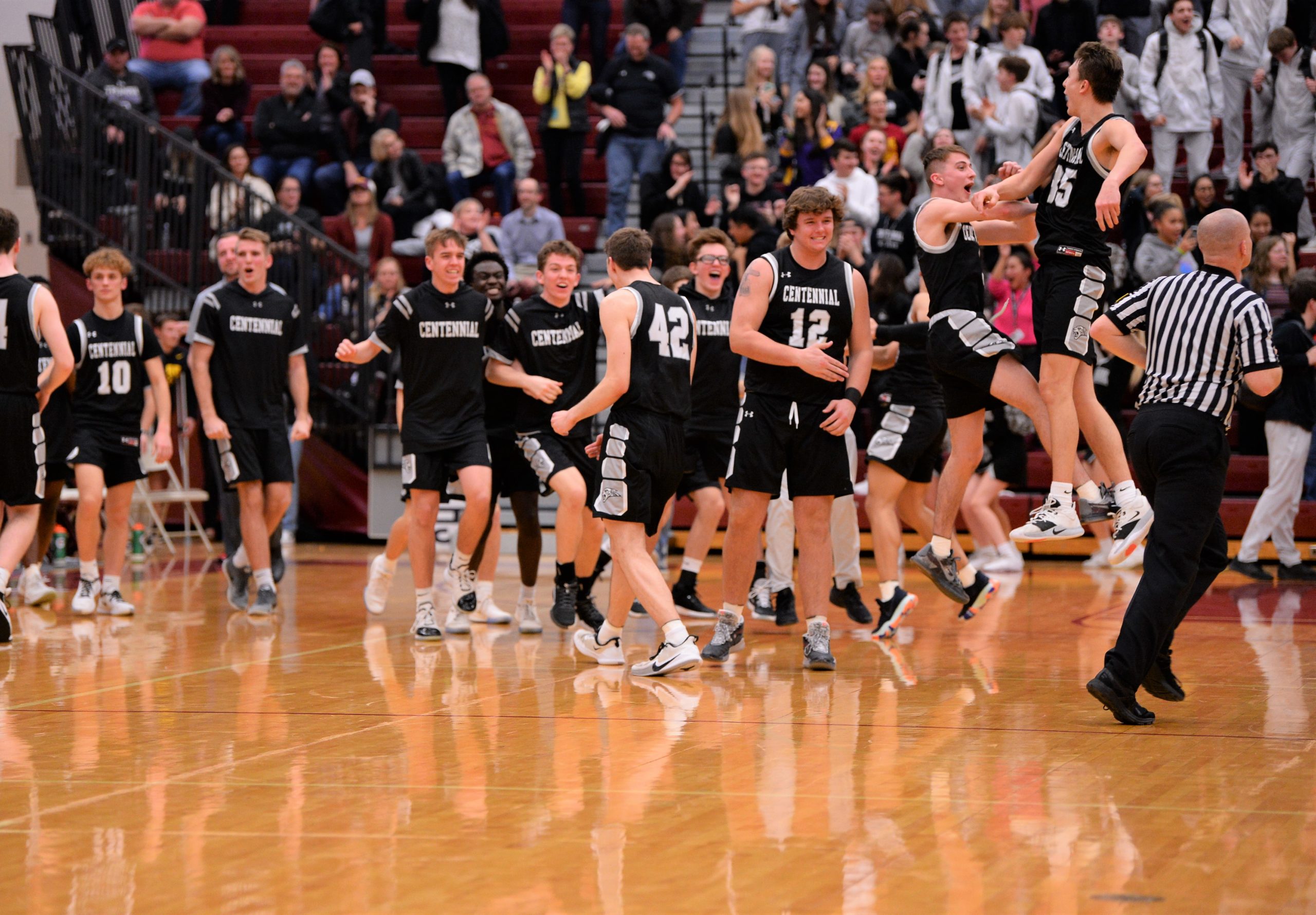 Braxton Bayless wouldn't hesitate to pass the ball to Jaxon Smith again.
Smith missed a potential game-winning 3-pointer in the final seconds of Friday's Jag-Hawk rematch at Ankeny, allowing the second-ranked Ankeny Centennial boys' basketball team to escape with a 50-48 victory.
"I'll give it to him 100 percent of the time if he's wide open like that," Bayless said of Smith, who made a similar shot to give the Hawks a 45-42 win at Ames on Jan. 31. "He's going to knock it down 99 percent of the time. It was a good shot. It just didn't fall."
Centennial's Cody McCullough, who had missed a free throw with 9 seconds left to give Ankeny a chance, rebounded Smith's shot and then stumbled. He was called for traveling with .2 seconds left, but there wasn't enough time for the Hawks to get off a desperate heave.
The win allowed Centennial to wrap up the CIML Central Conference title. The Jaguars improved to 8-1 in the league and 17-1 overall, while Ankeny's records dropped to 6-3 and 13-4.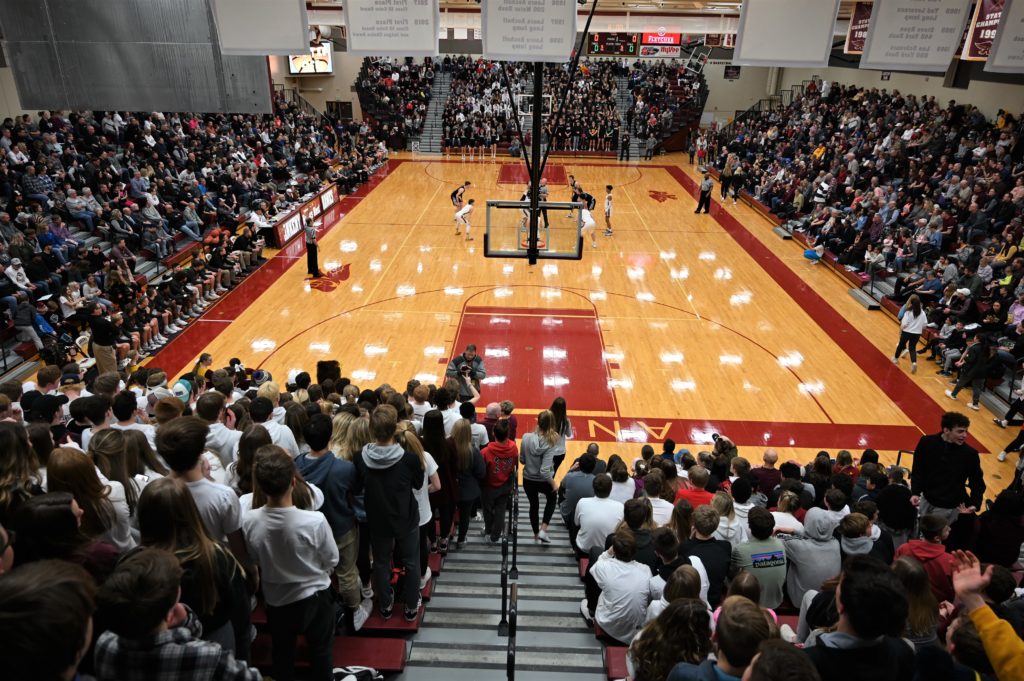 Centennial last won a conference championship in 2015.
"It feels great, especially with the side of the league that we're in," said Centennial coach Bob Fontana. "There are no easy (games). That's a heckuva basketball team, and we just held them to 48 points after they scored 96 points on Tuesday night."
Ankeny was hoping to avenge a 69-61 loss at Centennial on Jan. 20, when McCullough and Micah Johnson combined for 46 points and 33 rebounds. The duo scored just 17 points on Friday, but the Jaguars still found a way to win.
"Our effort was awesome. It was a great high school game," said Ankeny coach Brandt Carlson. "There were a lot of kids fighting and wanting to win, so that was impressive. There were just a lot of good individual and team performances. It's disappointing to lose, but we're just thankful again that it's the regular season and not tournament time. Hopefully, we can use this to keep getting better."
Jaron Crews scored 25 points to lead the Jaguars. The former Ankeny guard played in his old gym for the first time since moving across town last summer.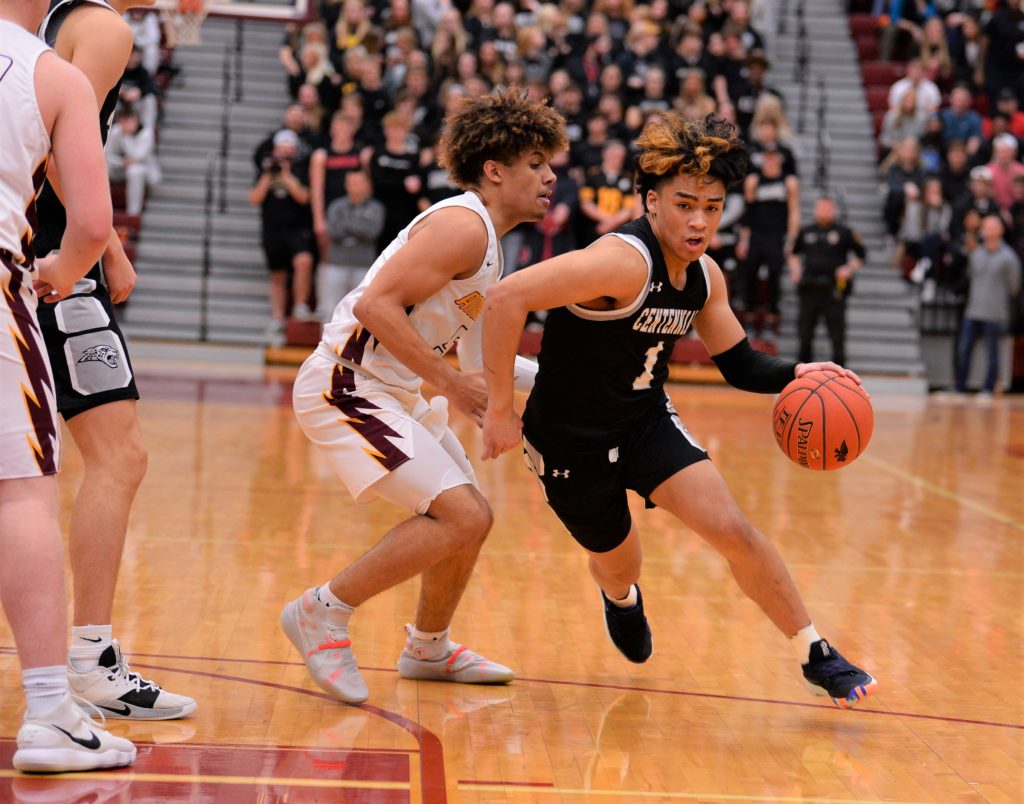 "I like it here," Crews said. "My first couple shots were falling, so I just kept shooting."
Bayless poured in a game-high 26 points for the Hawks, but none of his teammates had more than six. He had 20 of them in the first half, including his team's final 14 of the second quarter.
Crews, meanwhile, scored Centennial's final nine points and had 18 in the opening half as the Jaguars built a 34-28 advantage. They closed the half on a 13-6 run.
"Bayless is a handful, but we made some adjustments and they all paid off," Fontana said. "I told Cody and Jaron, 'You guys can not foul out.' That was huge to have them in the game."
Ankeny used an 11-0 run in the third quarter to take a 43-38 lead, its largest of the game. Reserve Ryan Crandall sparked the run with a 3-pointer, then later put the Hawks ahead when he made two free throws after coming up with a steal.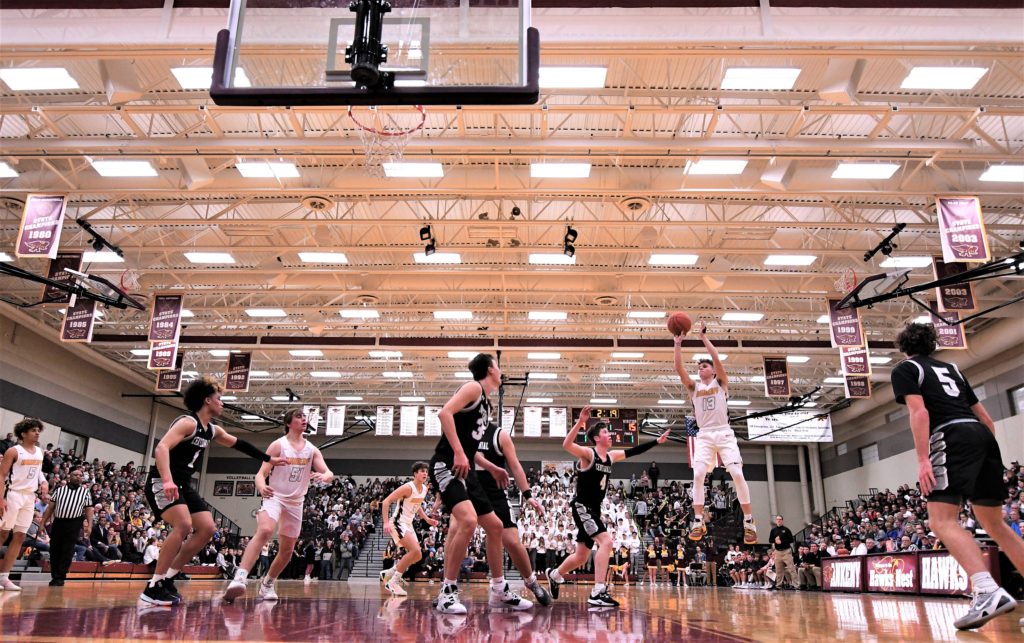 Ankeny took a 44-41 lead into the final period.
"We didn't shoot the best today, but our defensive effort was solid," Carlson said. "We put ourselves in a position to win."
Centennial then opened the fourth quarter with a 7-0 run. The Jaguars took the lead for good, 46-44, on a 3-pointer by Johnson, who had 13 points, with 4:56 remaining.
Bayless scored in the lane with 2:40 left to pull Ankeny within 48-46. It was his only basket of the second half.
"They went to the 2-3 zone, and they really clogged the lane," Bayless said.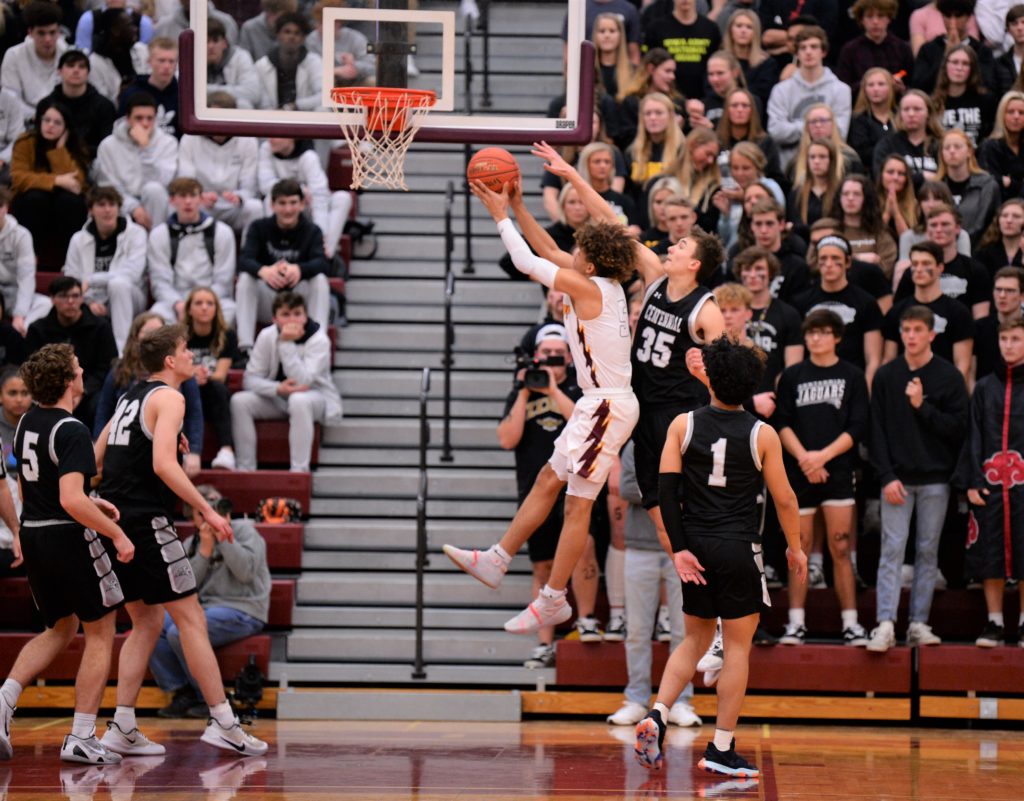 After McCullough made two free throws with 1:42 to go, Bayless responded with two of his own just 9 seconds later for the final points of the game.
The Hawks forced Centennial into two late turnovers, but were unable to capitalize. Bayless had one shot blocked by McCullough, then another one misfired and eventually went out of bounds off Ankeny.
"We were just trying to stay in front of him as best we could and then get as much help at the rim as possible," McCullough said. "We wanted to limit his opportunities right up against the rim."
On Ankeny's final possession, Bayless hurried up the floor but elected not to attack the rim. He instead fired the ball to Smith in the left corner.
Carlson didn't second-guess Bayless' decision.
"We have a lot of confidence in Jaxon," he said.
The Jaguars exhaled after Smith's shot bounced off the rim. They returned home shortly thereafter with the conference title.
"It feels real good," Crews said. "There's not really any words to describe it. It's my first time."
Before Crews departed, he hugged Bayless in the hallway outside the two locker rooms. It's possible that the two standouts could meet again.
"It's a tough loss," Bayless said. "But we'll get them a third time (at the state tournament). That's all we can say right now."