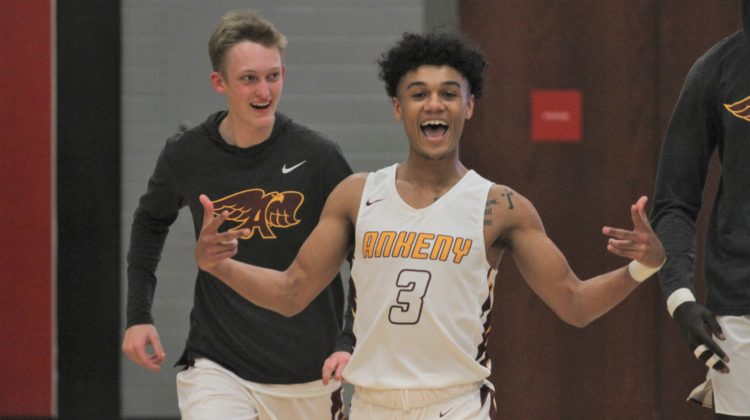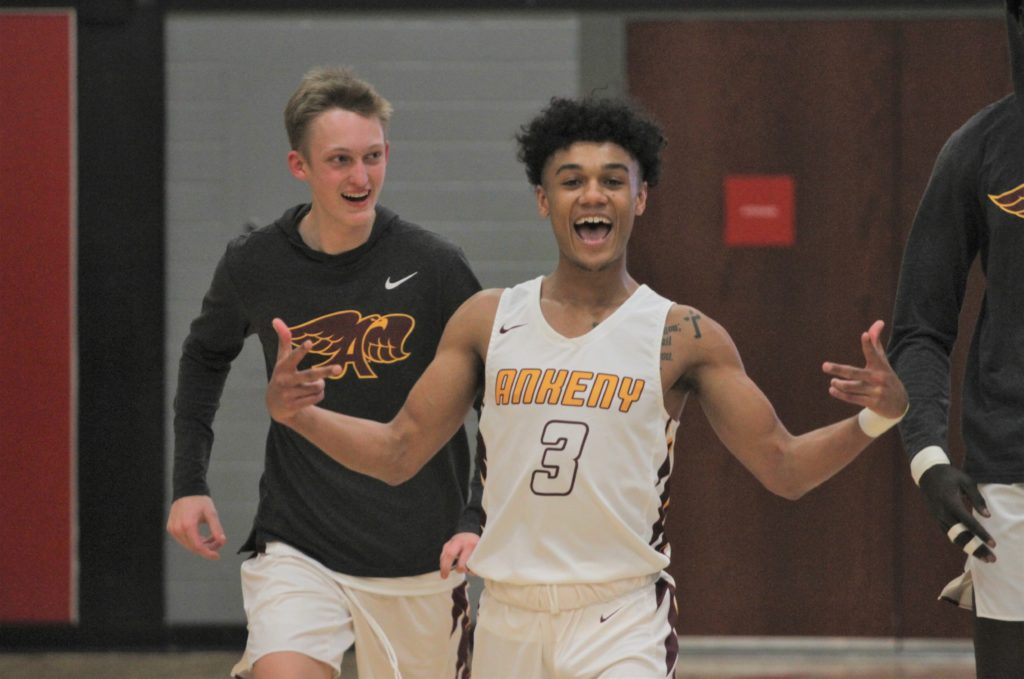 Braxton Bayless draped the state qualifier banner around his body and beamed with joy as he pranced around the Fort Dodge gym.
The senior guard had just fulfilled a lifelong dream–leading his Ankeny boys' basketball team to the Class 4A state tournament.
"It's the best feeling I've had my whole career," said Bayless. "It's just the best feeling ever."
Bayless scored 25 points and fellow senior Jaxon Smith added 20 as the Hawks qualified for the state tournament for the first time since 2012 by outlasting Sioux City East, 73-67, in a substate final on Tuesday.
"I can't find the words to describe it," Smith said as he celebrated with his teammates. "It's unreal."
Ankeny overcame a 47-39 deficit in the second half to improve its record to 18-5. Sioux City East ends the season at 17-5.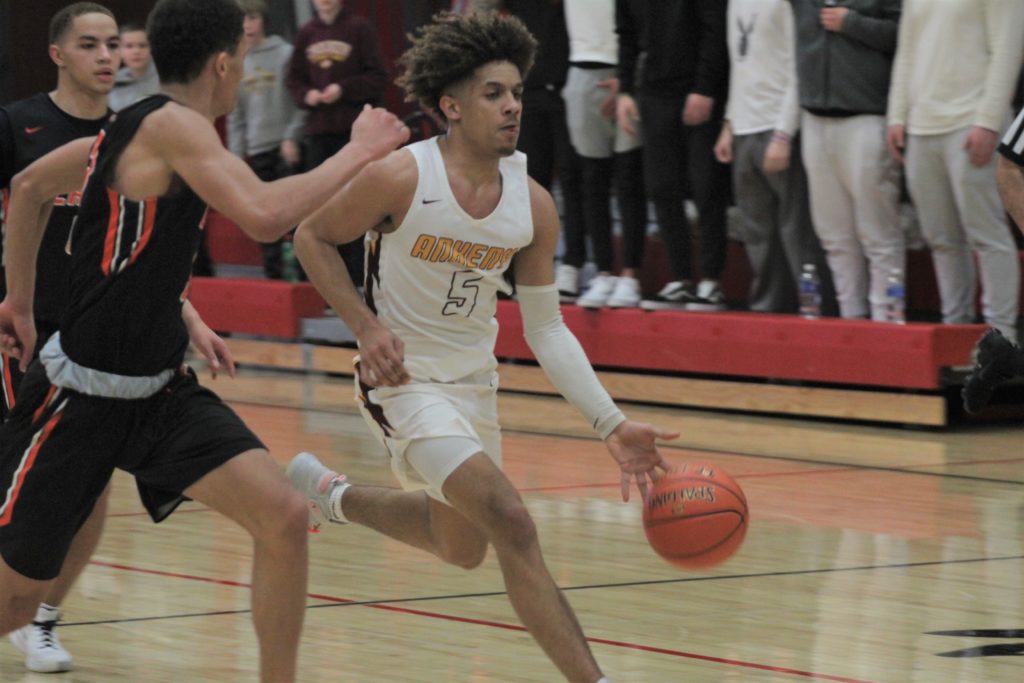 "I just thought we had some key guys step up," said Ankeny coach Brandt Carlson. "Ryan (Crandall) hit a big 3-pointer in the corner, and Nolan (Otten) hit some big free throws and another big 3. We had plenty of guys step up and do some different things for us. It was a pretty amazing night."
The Hawks held a 27-15 lead in the first half, but Sioux City East rallied behind the shooting of Jaleque Dunson and the drives to the basket by Sayvion Armstrong. The duo combined for 16 points in the first 5 minutes of the third quarter as the Black Raiders took their biggest lead of the game.
"That happens a lot to us," said Otten. "We get a lead, and then it goes down. Our team is really good at not letting it get out of control."
Bayless made four consecutive free throws to ignite Ankeny's rally. He then drove for a basket before Otten made a 3-pointer from the right corner to cap a 9-2 run, pulling the Hawks within 49-48 after three periods.
"At the beginning of the postseason, coach (Carlson) said, 'Just shoot it,'" Otten said. "Especially since most of us are seniors, and it could be our last game. We just need to shoot the ball and trust it, because we put in a lot of work."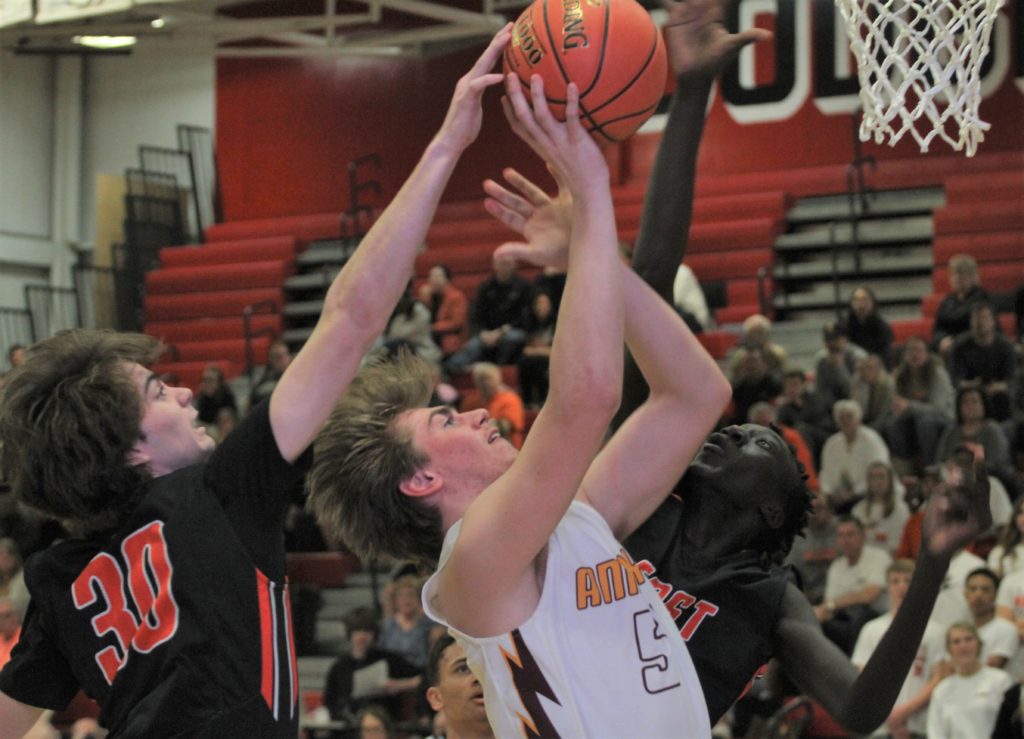 Ankeny continued its surge in the fourth quarter without Smith, who was already on the bench with four fouls. Back-to-back driving layups by Bayless and Brecken Manus gave the Hawks a 54-50 lead with 5 minutes 52 seconds left.
"I love these guys," Smith said. "They fight every night for me, and I fight for them. I knew they had it. We didn't want to end our career here in Fort Dodge."
After Dunson scored on a runner with 4:18 left, Crandall answered about 20 seconds later with a huge 3-pointer from the left corner, giving the Hawks a 57-52 advantage.
"The first one I shot, my feet weren't set," Crandall said. "But that one, I knew it was going in."
Smith eventually returned and made two layups against the Black Raiders' press as Ankeny stretched the lead to 69-62. But Armstrong responded with a 3-pointer, then East forced a turnover and Dunson hit two free throws with 40 seconds left to cut the Hawks' margin to 69-67.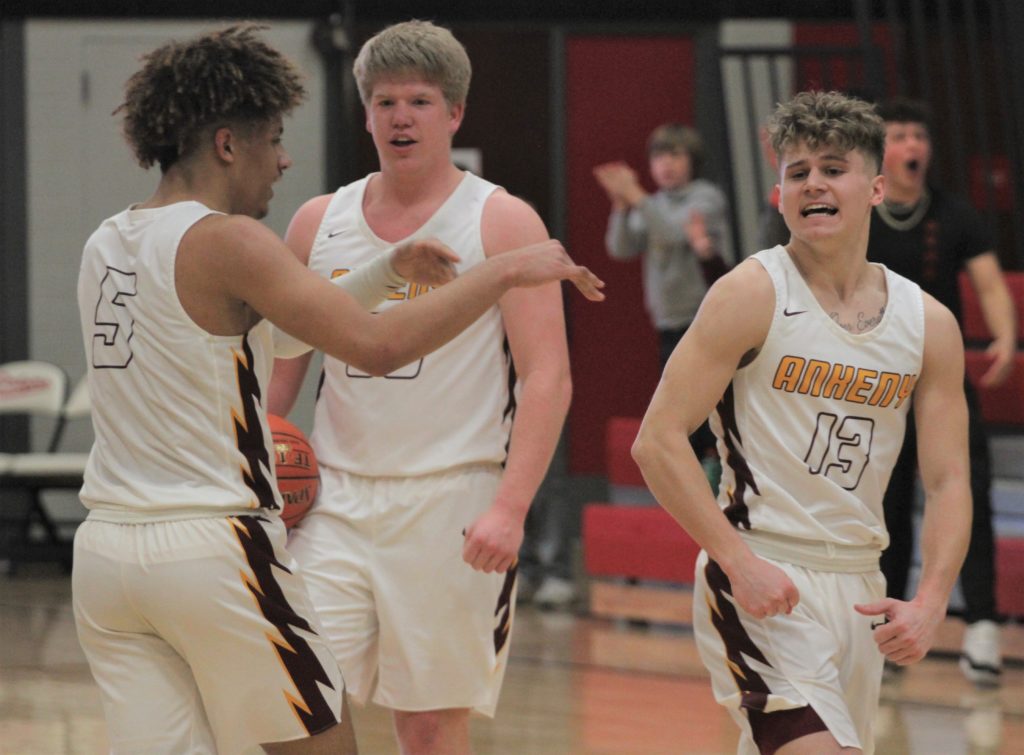 "They're really tough," Bayless said. "And against these type of teams, everyone is going to make a run in this type of environment. But if we kept battling, I knew we were going to pull it off."
Bayless connected on two more free throws with 37 seconds remaining to make it a two-possession game. Smith then added another basket in the final seconds to seal the victory.
"I'm so happy. I'm just happy to play in (the state tournament) as a senior," Bayless said. "I couldn't go out better than that."
Bayless had just six points in the first half as Sioux City East used a zone defense to thwart his drives to the basket. He then erupted for 19 points in the final two quarters.
"That zone, they were tough with a small team," Crandall said. "But we broke out in transition a couple of times, and that got us going. Especially in (a man-to-man defense), they couldn't guard Braxton. Nobody can guard him, so they've got to play zone."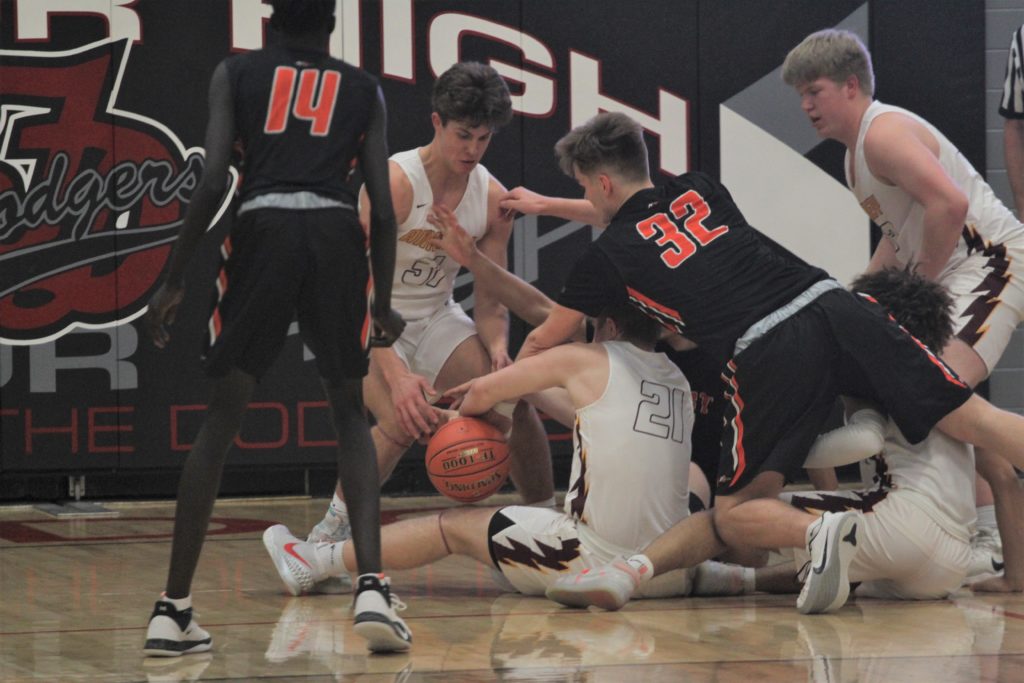 Dunson poured in 28 points and Armstrong had 26 for Sioux City East, but it wasn't enough. Senior starters Danny Callahan and Jacob Maxey both fouled out for the Black Raiders in the fourth quarter.
"Once we got in foul trouble, things started to slide the wrong way. The foul issue hurt us bad, but we fought hard," East coach Ras Vanderloo told the Sioux City Journal. "We had a six, seven-point lead but the foul situation got to us and we stopped being quite as aggressive. We got beat by a good team, no shame tonight.
"Bayless is as aggressive of player that we've seen all year. Give Ankeny credit for being that way," he added.
Ankeny was awarded the No. 6 seed by the Iowa High School Athletic Association. The Hawks will play No. 3 Iowa City West (21-2) in the Class 4A quarterfinals on Wednesday at 10:30 a.m. at Wells Fargo Arena.
"It feels amazing," Carlson said. "For me, it feels like since you were a teenager you wanted to play at the state tournament, and obviously to be able to coach at one. My brother and family are here, so it's fun. I'm just so proud of the guys."