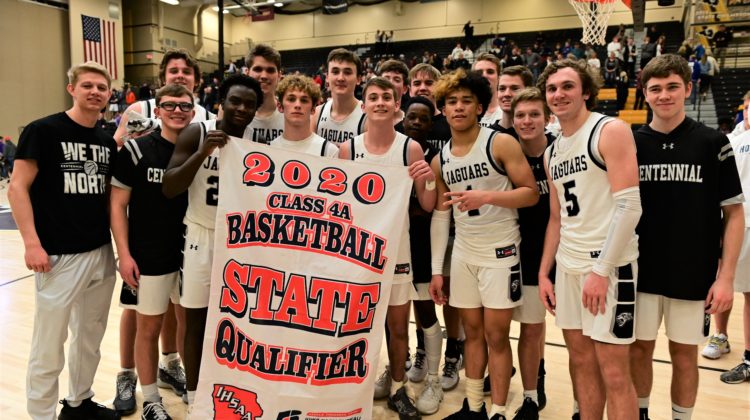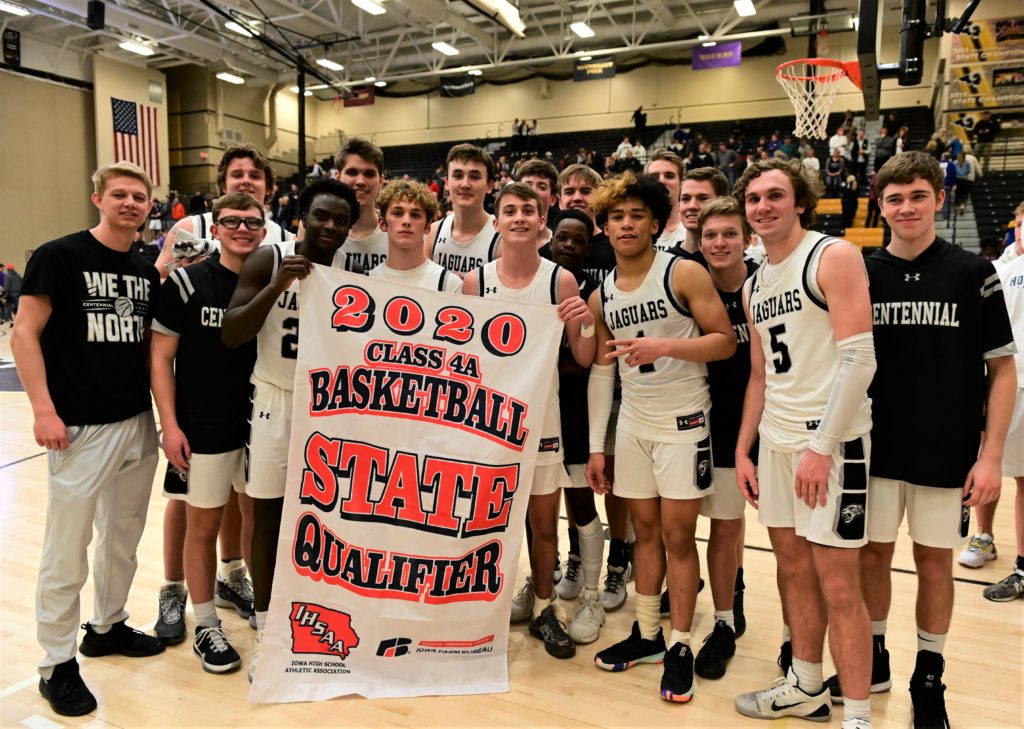 When Bob Fontana returned to his hometown of Ankeny in 2013 to build the Ankeny Centennial boys' basketball program from scratch, one of his primary goals was to get the Jaguars to the state tournament in the next few years.
It took a little longer than he would have liked, but the wait was worth it.
On Tuesday, Fontana guided the top-ranked Jaguars to a 58-42 victory over Johnston in a Class 4A substate final at Southeast Polk. Centennial advanced to the state tournament for the first time in school history, and it comes just one year after the Jaguars struggled to a 9-13 record.
Fontana credited a trio of seniors for the team's dramatic turnaround.
"I told Micah (Johnson), Cody (McCullough) and Preston (Kelling), 'You remember where we were at a year ago when we were struggling to score and we didn't shoot it well. You guys stuck with it and you made the commitment to get better in areas that we needed to address, and you did,'" Fontana said. "And then our junior class has just fit in really nice. Even the guys who don't play have really bought in to what we need them to do.
"That just shows when you're invested and commit to something, good things are going to happen," he added.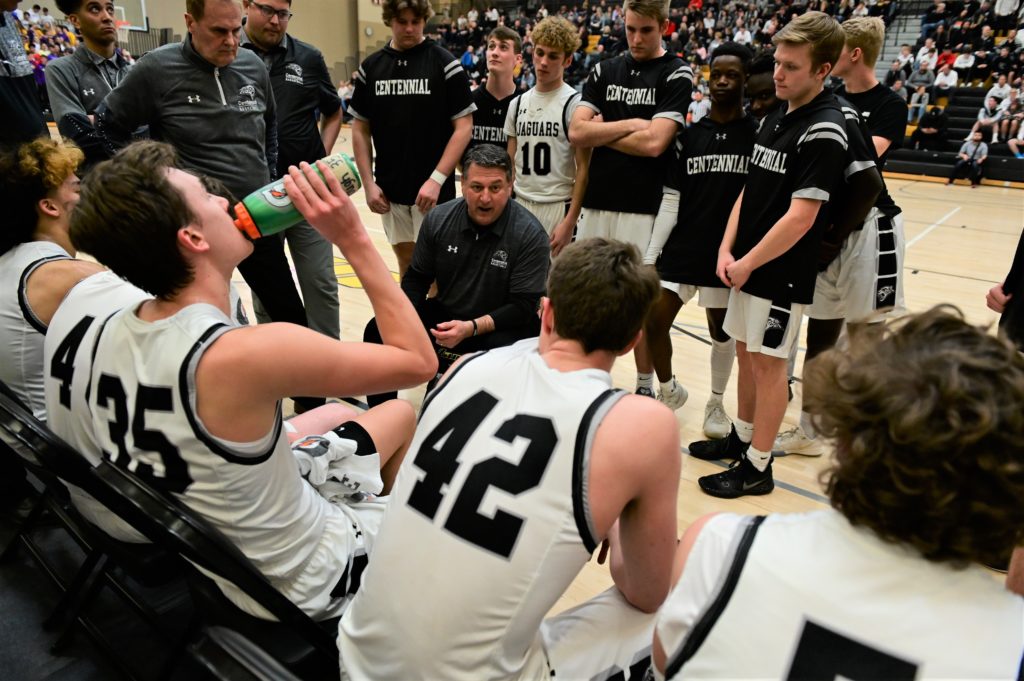 The Jaguars (23-1) defeated Johnston for the third time this season while extending their winning streak to 17 games. The Dragons finished with a 15-8 mark.
Centennial built a 30-18 halftime lead. The Jaguars held Johnston without a 3-point goal in the first half.
"Early on it was like two boxers sparring to see who was going to land the first punch," Fontana said. "I thought our defense was really good."
The Dragons eventually closed the gap to 43-38 with 5 minutes 24 seconds left, but Centennial then dominated the rest of the way, giving up just four more points.
"The key for us was to stay focused and to just keep playing our game," said McCullough.
Kelling and McCullough each scored 17 points to lead the Jaguars. McCullough went 9-for-10 at the free-throw line and also grabbed 12 rebounds.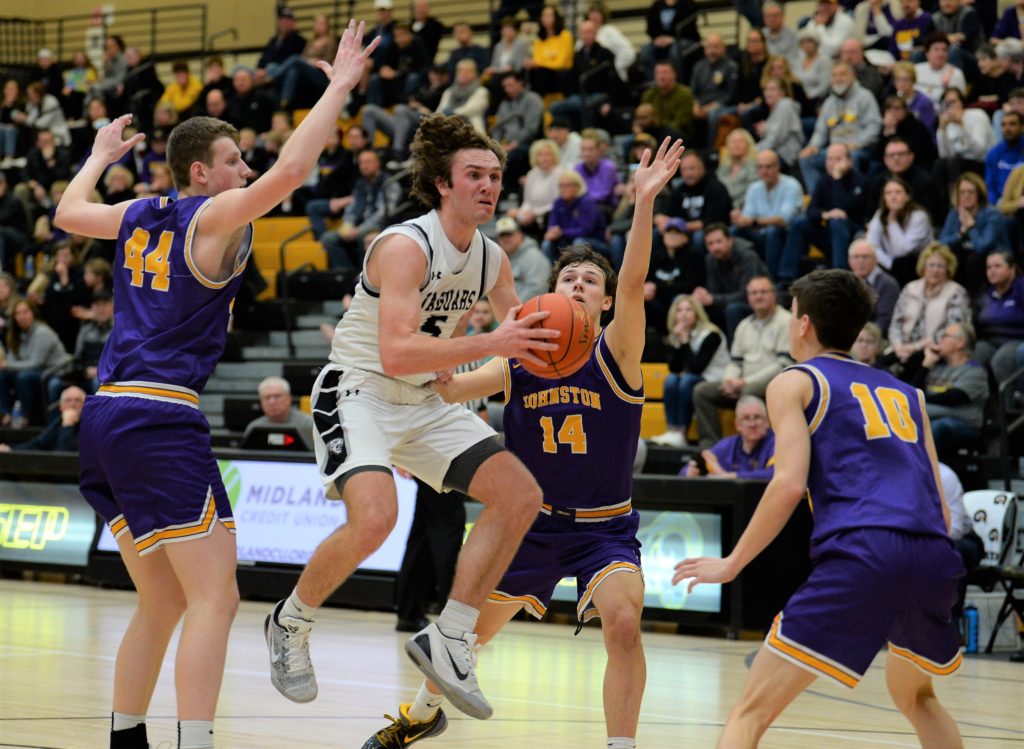 Kelling dished out six assists and had four steals.
"Preston had another excellent game," Fontana said.
Johnson chipped in nine points and a team-high 13 rebounds. Jaron Crews added eight points and five assists.
"It feels great," said Crews. "This is what we've been working for since last summer."
Crews, who was the team's leading scorer all season, has not reached double figures in the last three games. He's just 6-for-26 from the field during that stretch, but Fontana said his junior guard has contributed in other ways.
"That's just the way things have been going and his ability to manage a game," Fontana said. "Jaron only had two turnovers, and they were hounding him all night. For him to play basically the whole game and to have the ball in his hands 80 percent of the time and have that kind of line and also play really good defense on their best shooter speaks volumes to his contributions tonight."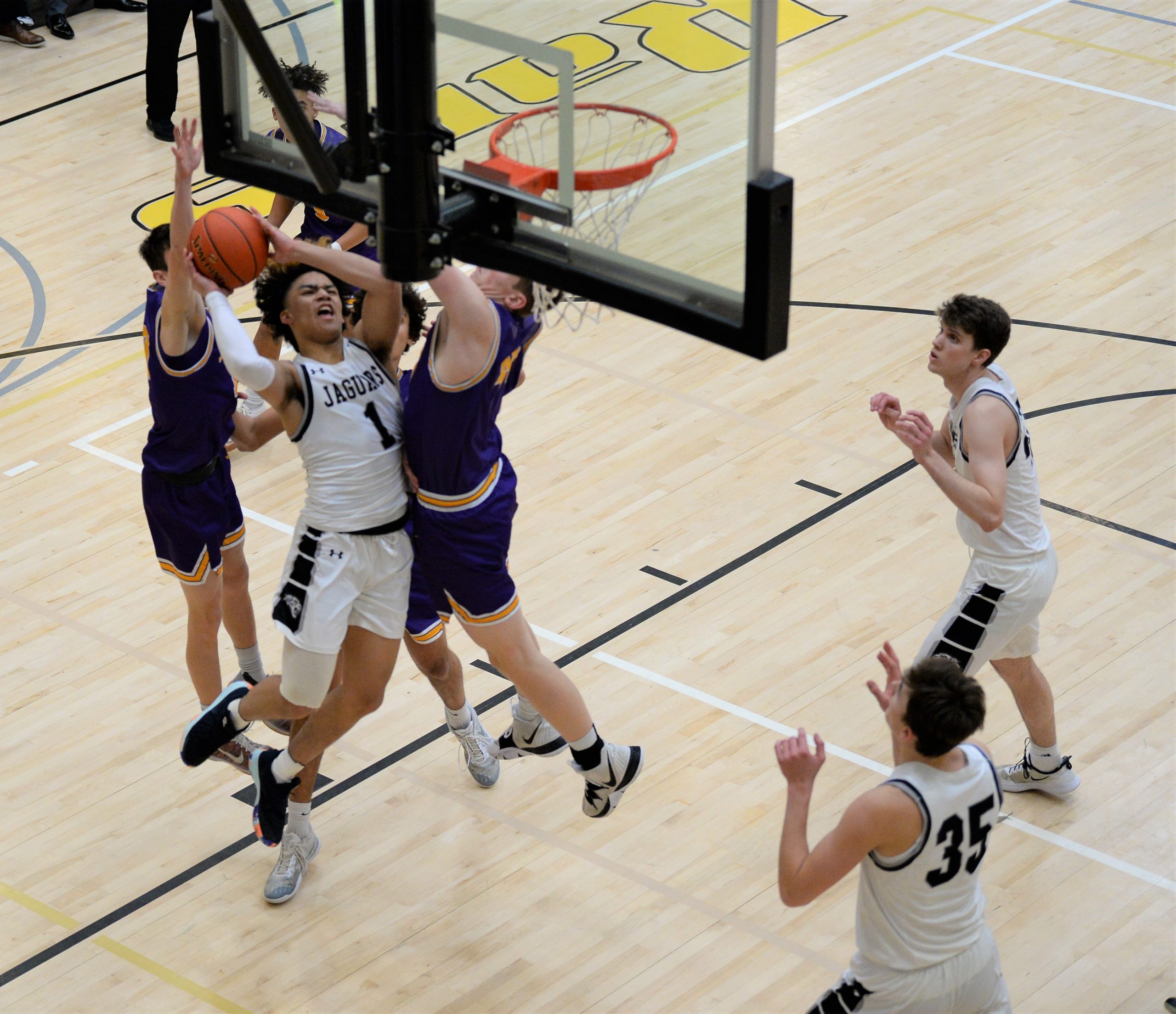 Colin McAleer had seven points for the Jaguars, who relied almost exclusively on their starters.
"Our sixth man, Caleb (Van Meter), only played 4 minutes," Fontana said. "Johnston pretty much rode their starters the whole way, and we did, too."
Centennial's three wins against Johnston came by an average of nearly 19 points. The Jaguars won the first two meetings by scores of 57-40 and 78-55.
The Dragons had won 10 of their last 11 games, but they were unable to knock off their CIML Central Conference rival.
"We always have a lot of confidence (no matter who) we play," Crews said. "We just had to focus on ourselves."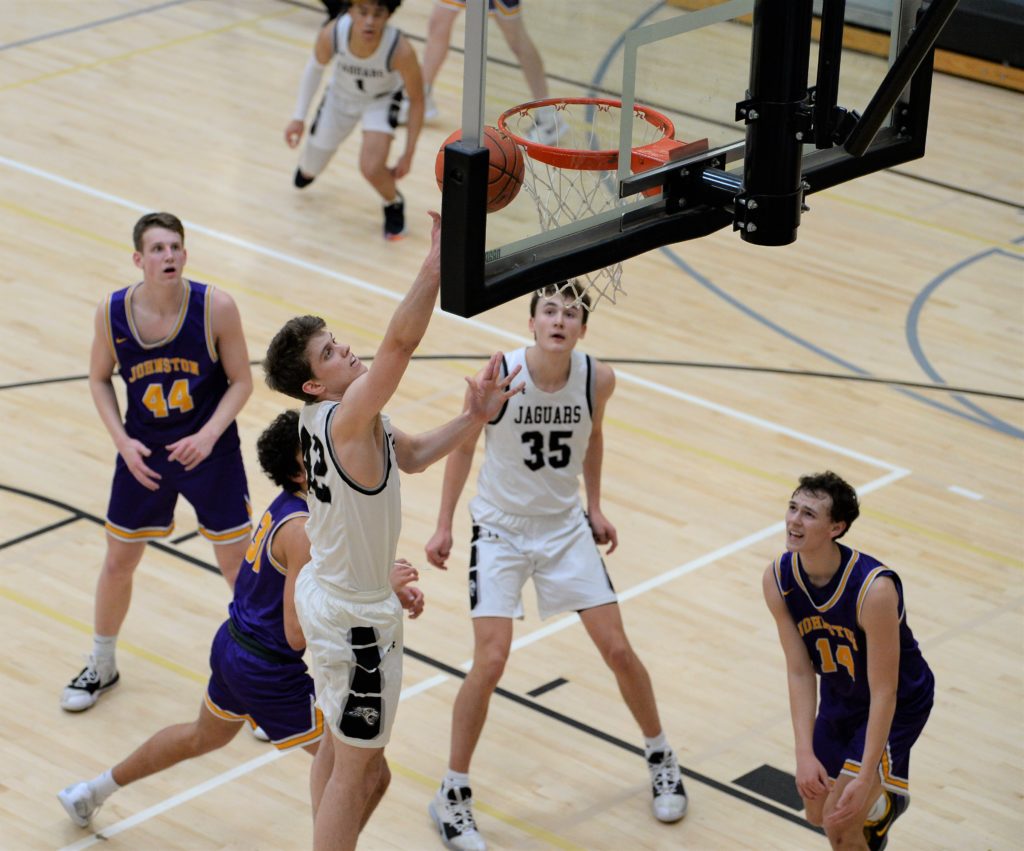 Centennial advanced to the state tournament along with two other Central Conference teams, Ankeny and Dowling Catholic. Another CIML school, Waukee, also qualified.
"I think our conference flexed its muscle tonight," Fontana said. "Three teams from the same side of the conference made it to state, and half the field is from our league. I just hope we don't all end up playing each other in the first round."
Fontana got his wish when the pairings were announced by the Iowa High School Athletic Association on Wednesday morning. Centennial earned the No. 1 seed and will play Davenport North (16-8) in the Class 4A quarterfinals on Tuesday at 8:15 p.m. at Wells Fargo Arena.
The Jaguars aren't satisfied with just making it to the tournament.
"I think we can win it all," McCullough said. "I am really confident in our team, and we've just got to take it one game at a time."