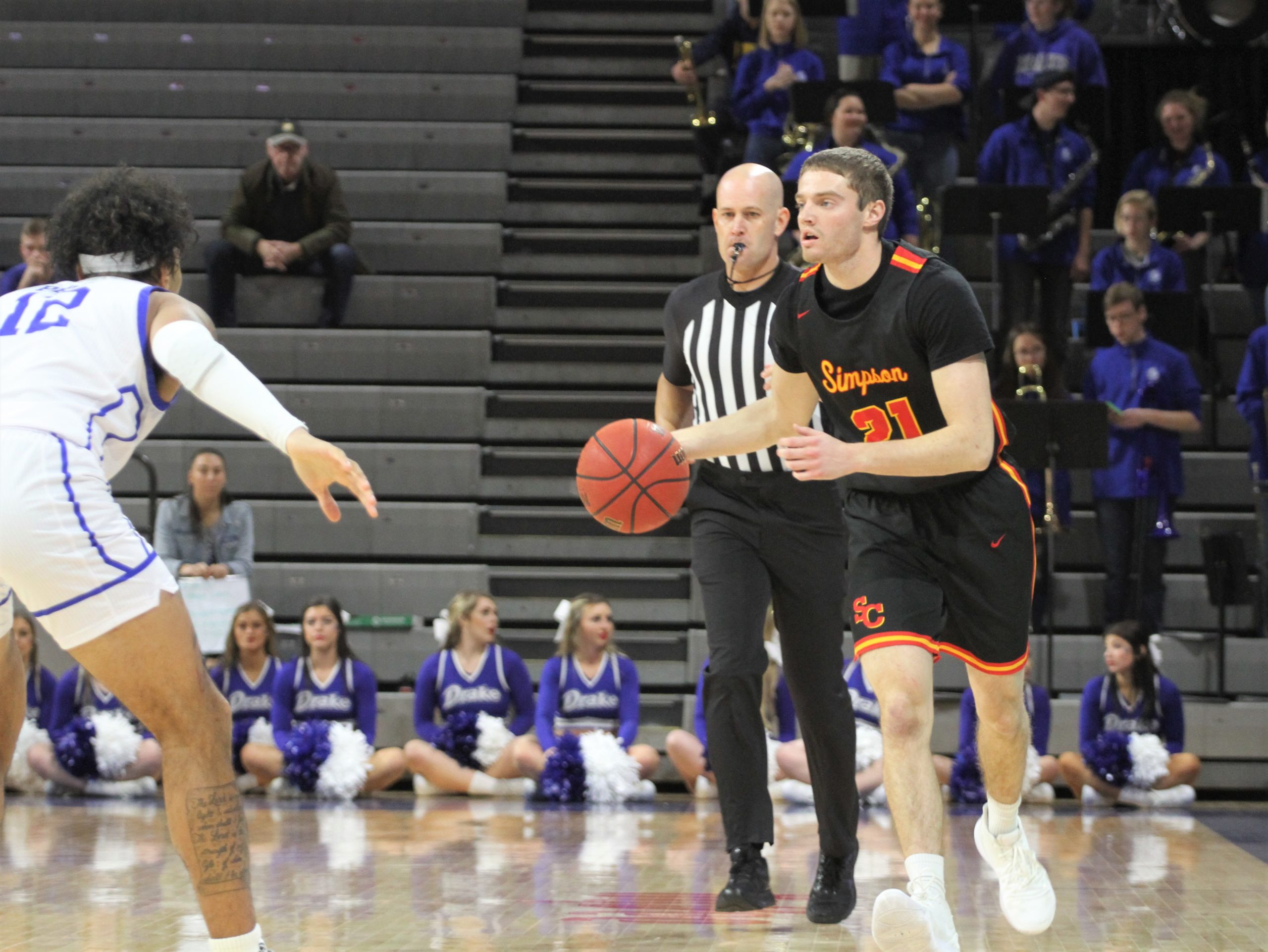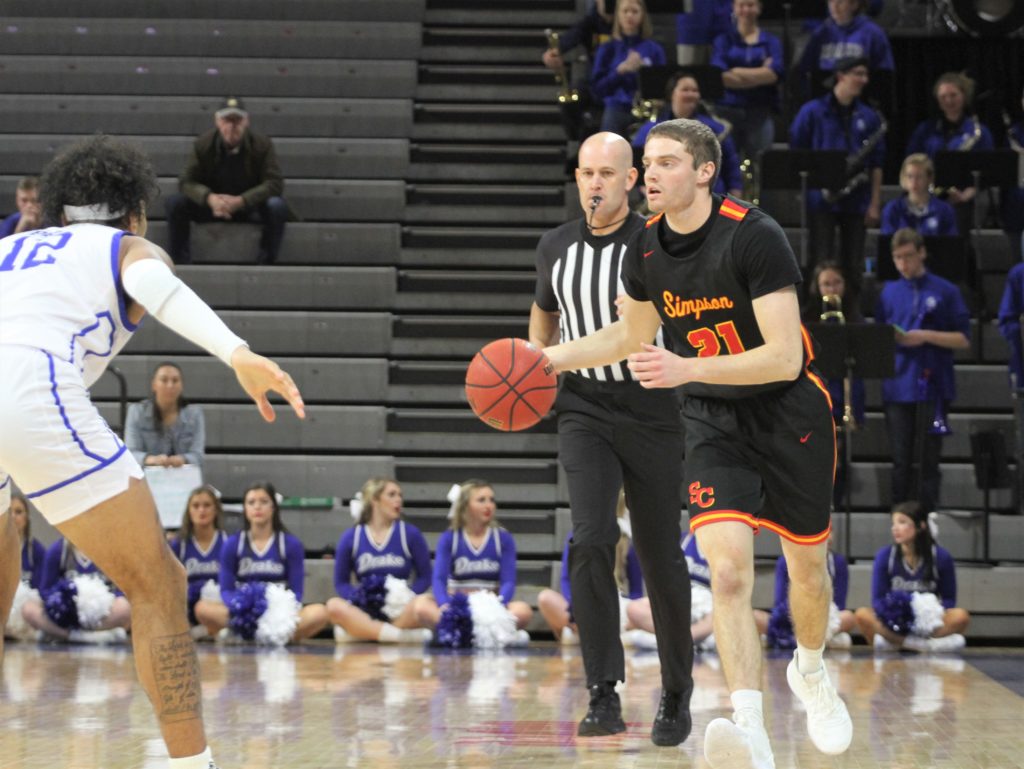 Former Ankeny basketball standout Conor Riordan has been named one of 20 finalists for the 2020 Jostens Trophy, the Rotary Club of Salem (Va.) announced earlier this week.
Riordan becomes the third finalist in Simpson men's basketball history, joining two-time selection Jesse Harris (2002-03). The senior guard is the first to be placed on the list for the Storm men or women since Kate Nielsen landed the distinction in 2013.
The Jostens Trophy is awarded to the outstanding NCAA Division III men's and women's basketball players who excel on the court, in the classroom and in the community. This season marks the 23rd presentation of the awards, with the inaugural trophies bestowed in 1998.
Riordan moved into eighth on the all-time scoring list for Simpson after ending the season with 1,533 career points. He was third in the American Rivers Conference in scoring at 20.1 points per game and also dished out 4.1 assists per contest for a career best.
In the classroom, Riordan boasts a 3.94 GPA as a mathematics major and landed his second Academic All-District honor this season. He is going for his second Academic All-American honor as well.
Ballots from the national selection committee are due by March 12 with the winning schools expected to be notified by March 13. The awards presentation is scheduled for Thursday, March 26 in Salem.
All-conference teams
Riordan was also named to the American Rivers Conference first team for the third time in his career, while fellow Ankeny native Adam Reiter earned second-team honors for the second straight year. The all-conference teams were selected by the league's nine head coaches.
Riordan made 52.5 percent of his shots from the field and 93.1 percent of his free-throw attempts, which ranked third in the nation. He missed only nine of his 104 free throws.
Reiter, a senior center, was just shy of a double-double average for the season with 15.3 points and 8.8 rebounds per outing. He led the league by making 62.7 percent of his shots and also had a conference-best 11 double-doubles.
The Storm reached the ARC Tournament semifinals for the second straight campaign after winning the last three games of the regular season to make the tournament, then defeated Buena Vista on the road in the opening round. Simpson ended with a 14-13 record and went 7-9 against league foes.