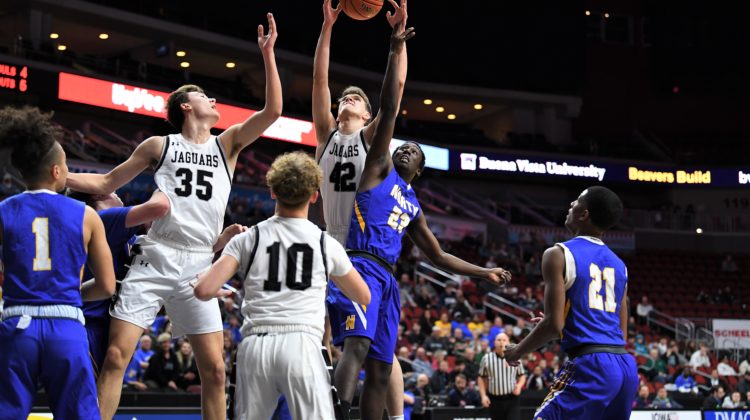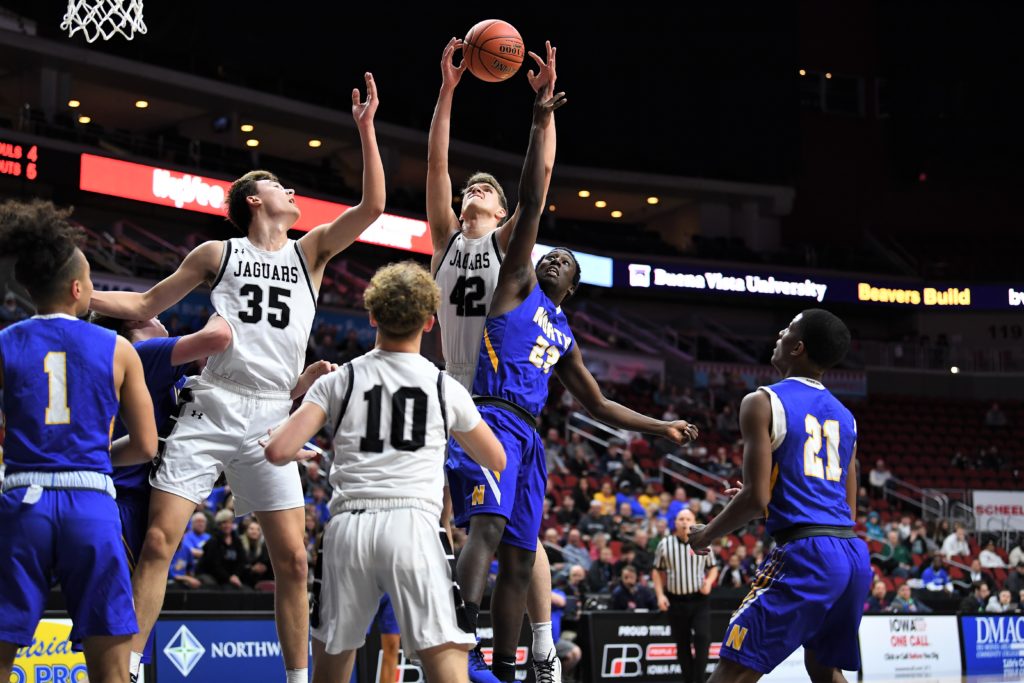 Davenport North's Mahki Jacobs missed a 3-pointer at the buzzer and top-ranked Ankeny Centennial held on for a 53-51 victory in the Class 4A quarterfinals of the boys' state basketball tournament on Tuesday night at Wells Fargo Arena.
"I was pretty scared on that last shot," said Centennial junior Jaron Crews. "I was guarding him, and from my position it looked good."
Centennial (24-1) led almost the entire way, but could not pull away from the Wildcats (16-9). The Jaguars took their biggest lead, 45-36, on a layup by Micah Johnson to open the fourth quarter.
Johnson scored 15 points to lead Centennial, which extended its winning streak to 18 games.
"We knew they were going to fight back no matter what," Johnson said. "They're a good team, and they never quit. Hats off to them."
The top-seeded Jaguars will face No. 4 Waukee (22-2) in the semifinals on Thursday at 6:30 p.m.
Check back later for complete coverage of Centennial's victory.