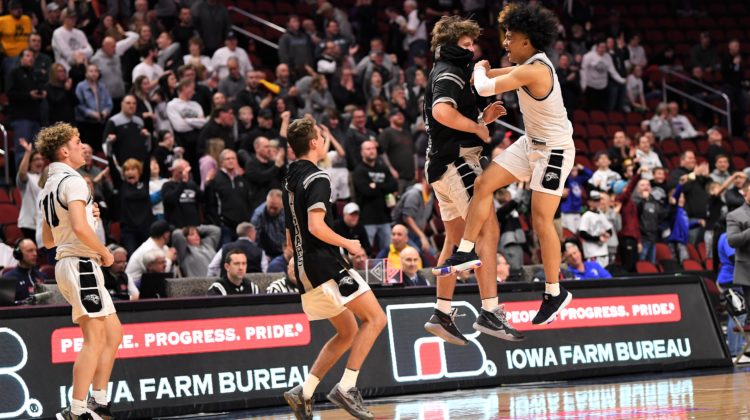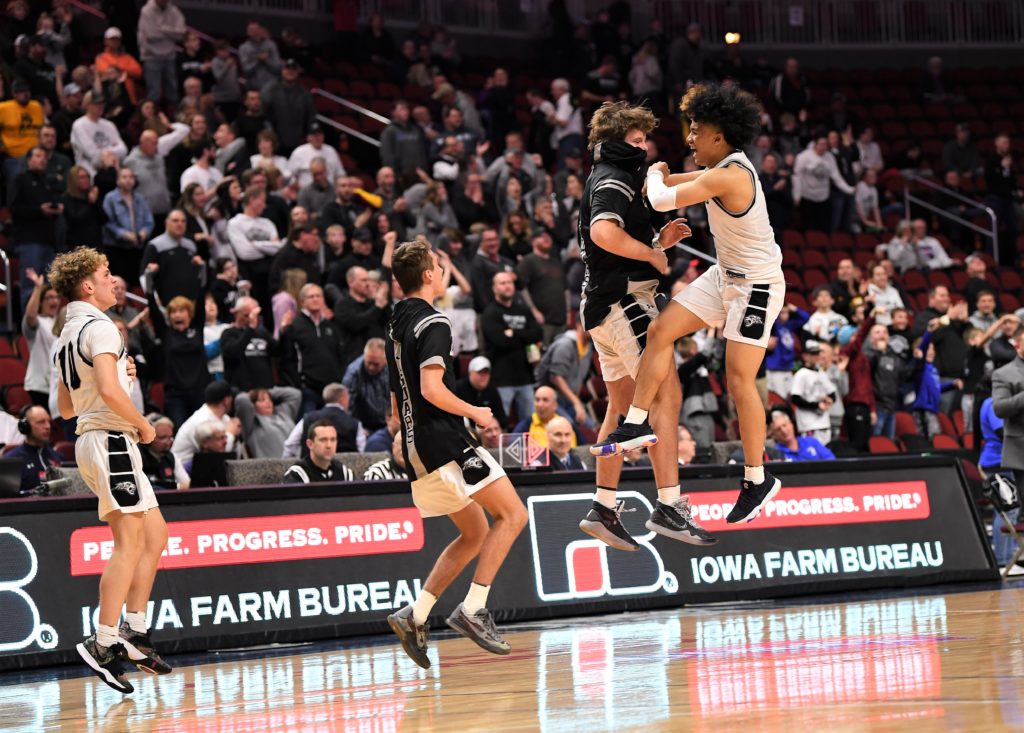 The fans of the Ankeny Centennial boys' basketball team held their collective breath in the final seconds of the Jaguars' first state tournament game ever.
Eighth-seeded Davenport North had a chance to pull off a huge upset at the buzzer, but a 3-point shot by Mahki Jacobs bounced off the rim as time expired and top-ranked Centennial escaped with a 53-51 victory in the Class 4A quarterfinals on Tuesday night at Wells Fargo Arena.
"Hey, we survived and advanced, and I'm proud of our kids that we didn't play our best game but we still found a way to win," said Centennial coach Bob Fontana. "I hope it gets our attention. We know we have to play better to keep moving on."
Centennial (24-1) extended its winning streak to 18 games. The Jaguars will play No. 4 Waukee (22-2) in the semifinals on Thursday at 6:30 p.m.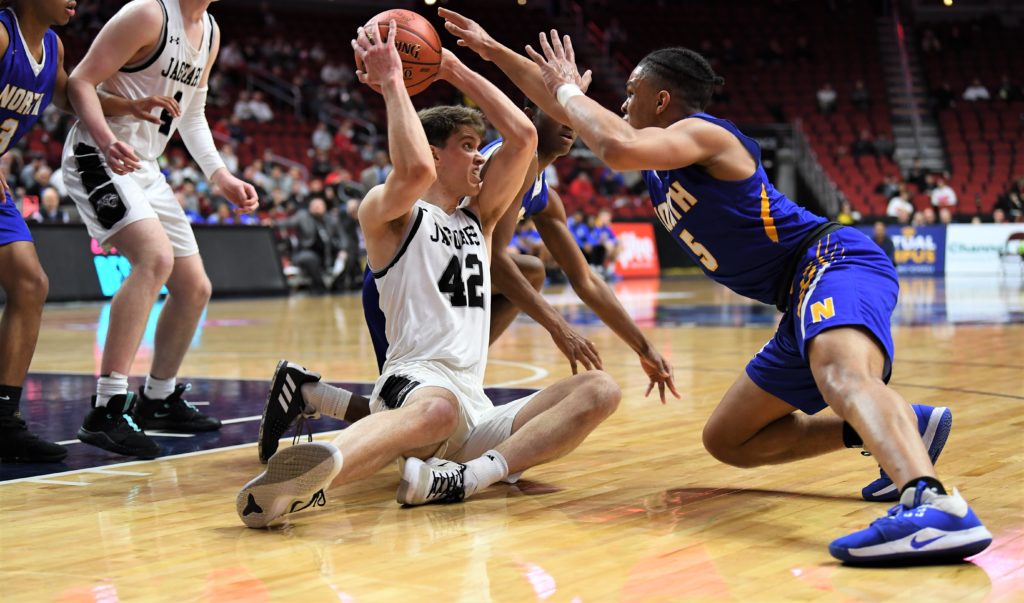 Davenport North ends the season at 16-9. The Wildcats had to win three games just to qualify for state, but they didn't play Tuesday like a team that was just happy to be there.
"They are a team that did nothing but get better as the year went on. On tape, it showed that they were quick and aggressive," Fontana said of the Wildcats. "Credit them–they were scrappy and gritty. We knew it was going to be a battle."
Micah Johnson scored 15 points on 7-of-9 shooting to lead four Centennial players in double figures. He made a jumper at the buzzer to give the Jaguars a 43-36 advantage after three quarters, then made a layup to begin the final period as Centennial took its biggest lead of the game.
"Seedings don't really matter at this point," Johnson said. "No matter who we play, we've just got to play the best we can."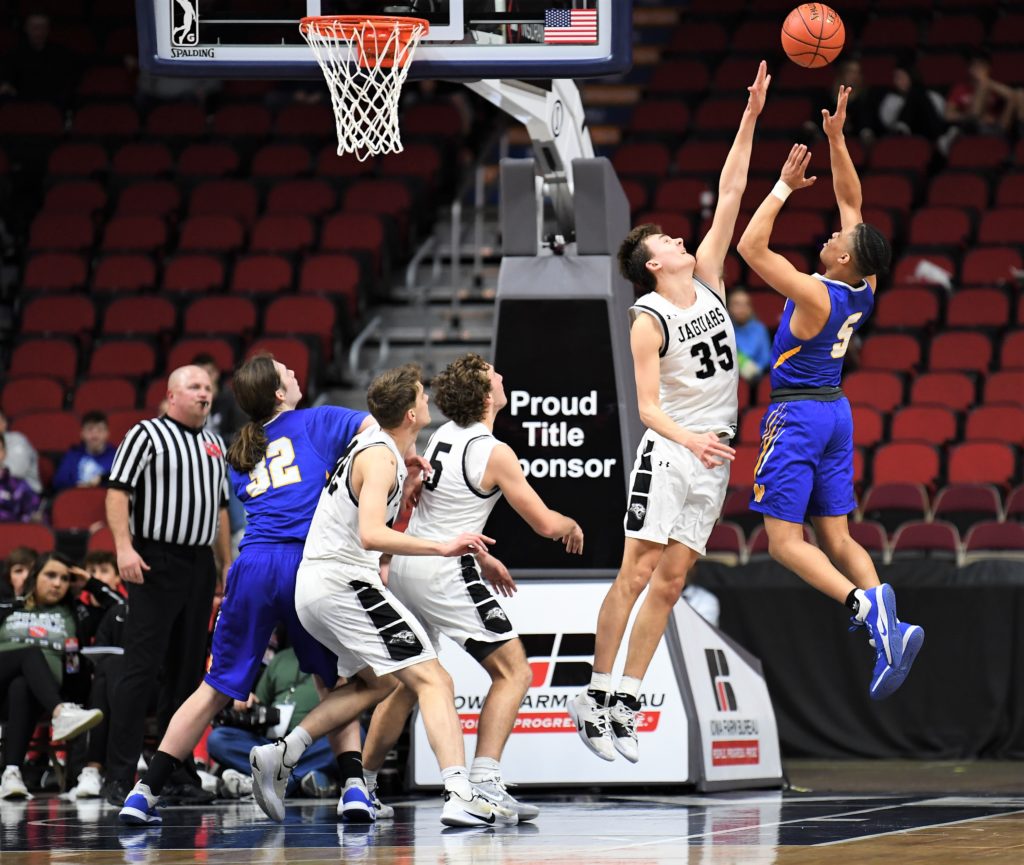 Davenport North rallied, though, behind Jayden Houston, who scored nine of his game-high 22 points in the fourth quarter. His traditional 3-point play with 41.5 seconds left closed the gap to 50-49.
"We had trouble keeping them in front of us," Fontana said.
Centennial aided the Wildcats' rally by missing three consecutive one-and-ones down the stretch. Cody McCullough finally stopped the bleeding, making two free throws with 24.3 seconds remaining to give the Jaguars a 52-49 lead.
Houston drove for another basket with 11 seconds left to pull Davenport North within 52-51. The junior went 10-of-15 from the field.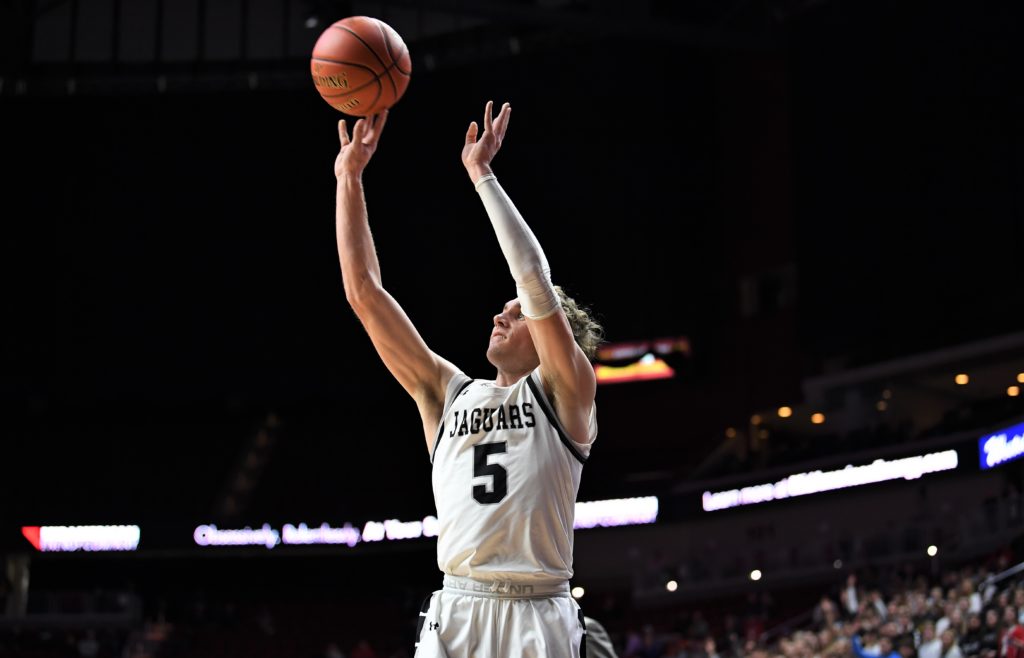 Centennial's Jaron Crews made the second of two free throws with 8.3 seconds to go to set up the dramatic finish.
"It was a close one," said Centennial senior Preston Kelling, who went 2-for-2 from behind the arc and had 10 of his 12 points in the first half. "It all came down to a really good game, and we just happened to come out on top."
Centennial's Colin McAleer committed a foul on the Wildcats' final possession, using up some valuable time. But Davenport North still had more than 3 seconds on the clock when it inbounded the ball again.
Jacobs took a pass from Quincy Wiseman near the top of the key, then took one dribble to his left before going up for the potential game-winning shot. The ball bounced off the front of the rim, then hit the backboard before being snared by Johnson as the buzzer sounded.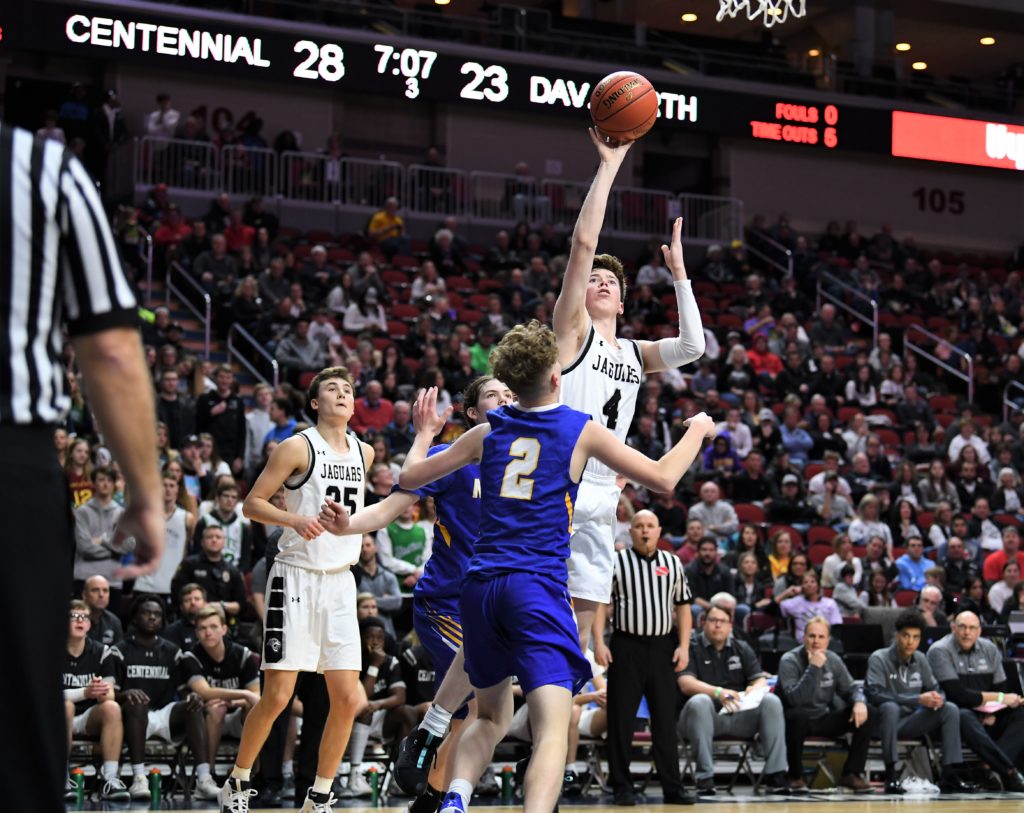 "I went up and it kind of looked good from my position, but then it hit the front of the rim and went out so we survived," Johnson said.
McCullough racked up 11 points, seven rebounds, four blocks and two steals in the win. Crews added 10 points.
"I was pretty scared on that last shot," Crews said. "I was guarding (Jacobs), and from my position it looked good."
Centennial made 11-of-17 free throws, while Davenport North went just 4-of-5 at the line. But the Wildcats overcame that difference with an 11-4 advantage in second-chance points.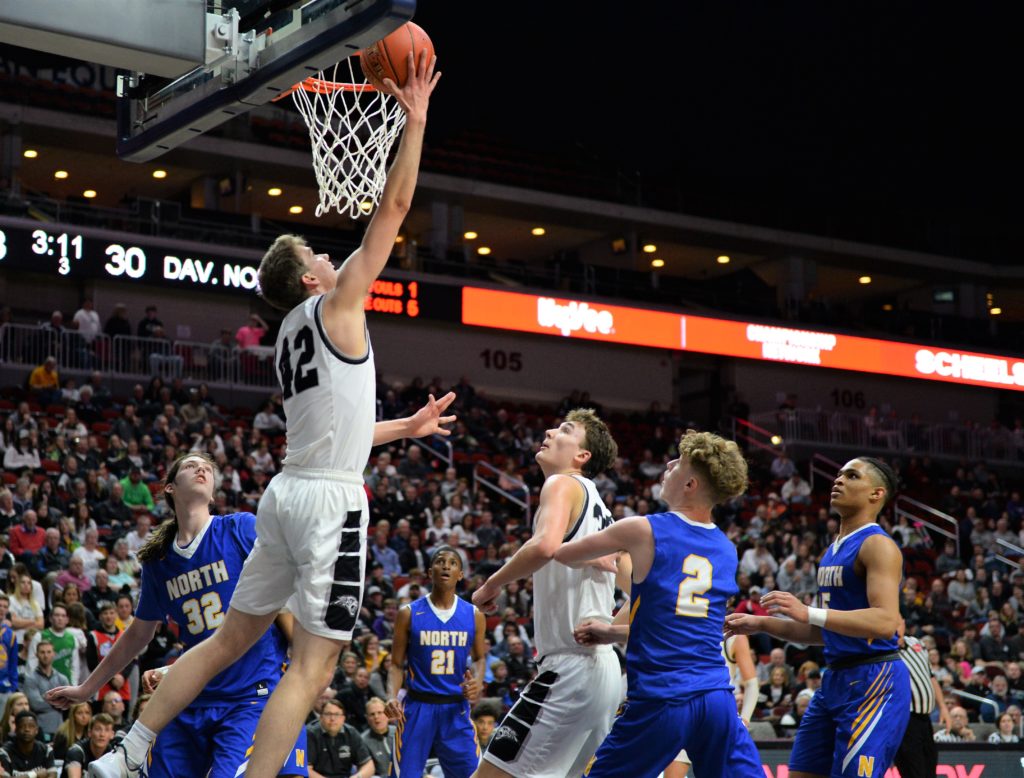 Davenport North also enjoyed a 32-20 edge in points in the paint against the taller Jaguars, who won the rebounding battle by just a 21-18 margin.
"I'd say we were nervous a little bit," Kelling said. "It's the first time playing here for mostly all of us. It's just good to get those jitters out of the way."
Up next on Thursday will be CIML rival Waukee, which advanced to the semifinals for the third straight year with a 58-50 win over North Scott. The Warriors have won 12 consecutive games since dropping a 78-70 decision to Centennial on Jan. 28.
"We've just got to contain their two (best) players, (Payton) Sandfort and Tucker (DeVries)," Crews said. "And then just worry about ourselves."