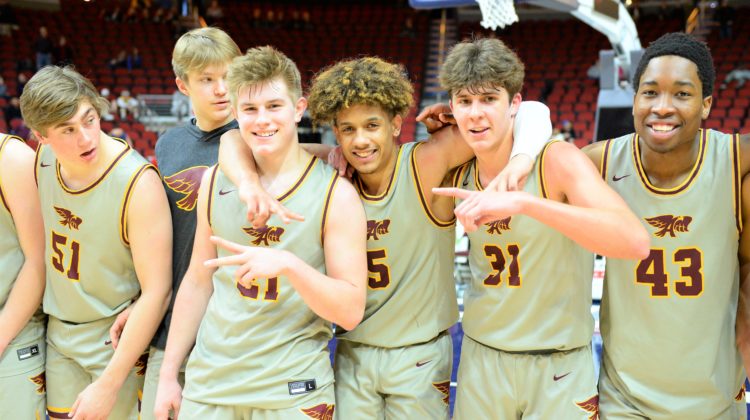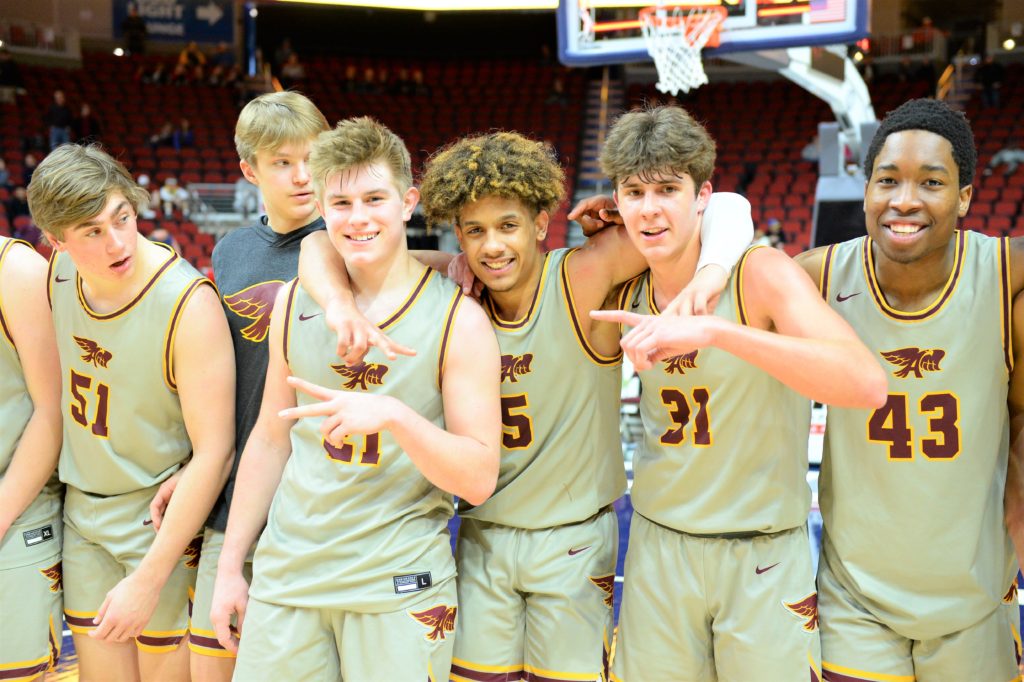 Iowa City West's Marcus Morgan thought his team had a solid defensive strategy to slow down Ankeny's Braxton Bayless.
He quickly discovered that the plan was fruitless.
Bayless poured in a career-high 41 points, including 17-of-19 free throws, to lead the sixth-seeded Hawks to a 68-54 victory over No. 3 Iowa City West in the Class 4A quarterfinals of the boys' state basketball tournament on Wednesday at Wells Fargo Arena.
"I thought we had a pretty good game plan, but it was just lack of execution," said Morgan. "Props to (Bayless)–he played a hell of a game."
Bayless had 18 of his points in the fourth quarter as Ankeny closed out the game on a 25-11 run. The Hawks (19-5) will play two-time defending state champion Cedar Falls (22-2) in the semifinals on Thursday at 8:15 p.m.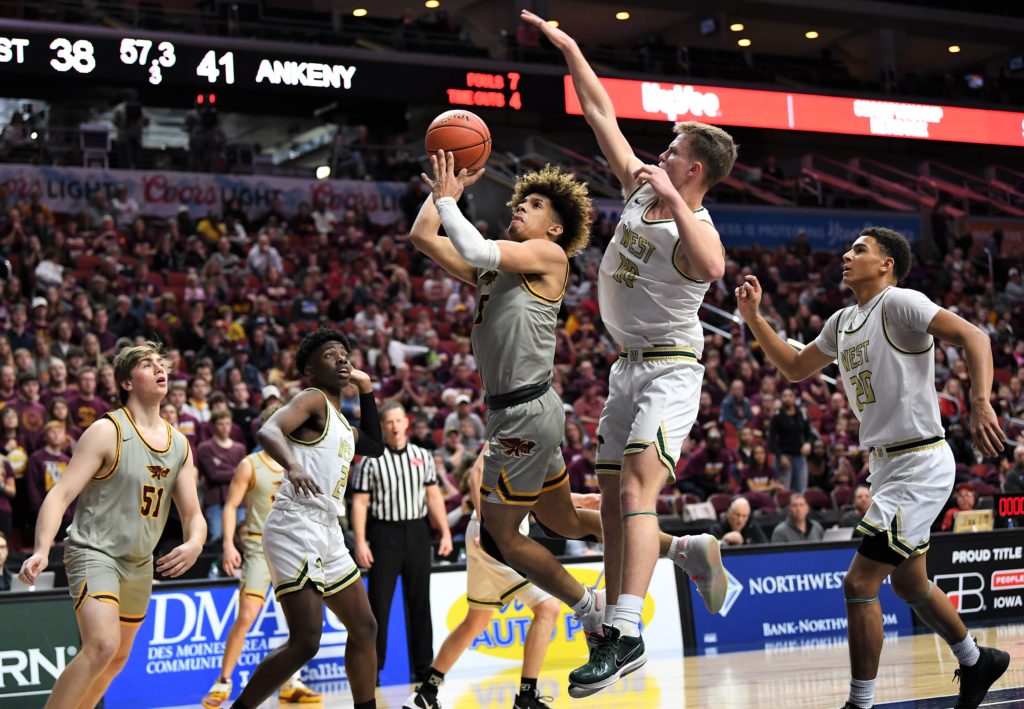 "We've got to get ready for the next game," said Bayless, who went 12-of-20 from the field. "That's all we can worry about right now, just getting ready."
Bayless also grabbed 10 rebounds as Ankeny won the battle of the boards, 28-25. Six-foot-9 center Even Brauns led Iowa City West with 27 points and 10 rebounds, but it wasn't enough to overcome Bayless' incredible stat line.
The Trojans finished the season at 21-3.
"He is who he is, and that's the best game he's played in his career here, and that's saying something because he's had some great games," Ankeny coach Brandt Carlson said of Bayless. "He was unstoppable, he carried us, and I hope he has two more in him."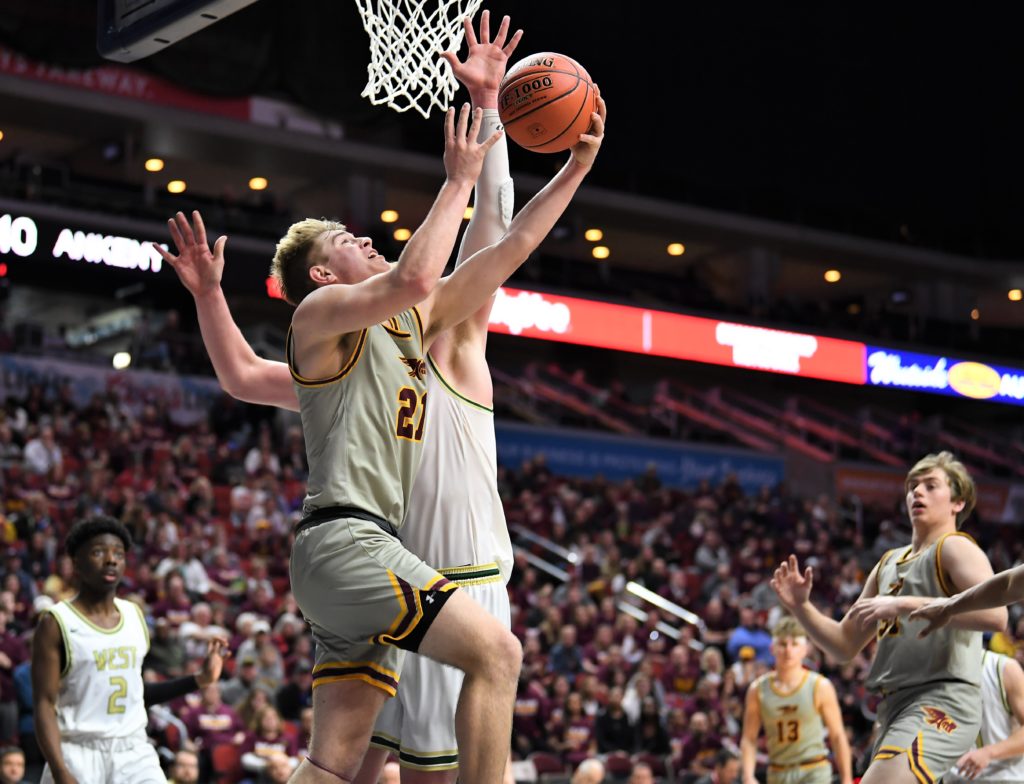 Bayless took over the game in the second quarter after Iowa City West had jumped out to a 21-15 lead. Brauns scored 15 points in the opening period as the Hawks struggled to keep the Belmont recruit out of the paint.
Ankeny center Nolan Otten got in some early foul trouble and eventually fouled out after playing just 9 minutes. But reserves Braden Simonsen and Ron Mamuya gave the Hawks a lift, holding Brauns to just two points in the second quarter as Ankeny rallied to take a 36-30 lead.
"We really didn't change anything besides maybe giving (our posts) a little more help and making them skip the ball across court," said Ankeny forward Brecken Manus. "We just really tried to deny (Brauns) and limit his touches."
Bayless, meanwhile, had 13 points in the second quarter–five of them at the charity stripe. The two teams combined for 24 fouls and 30 free throws in the opening half.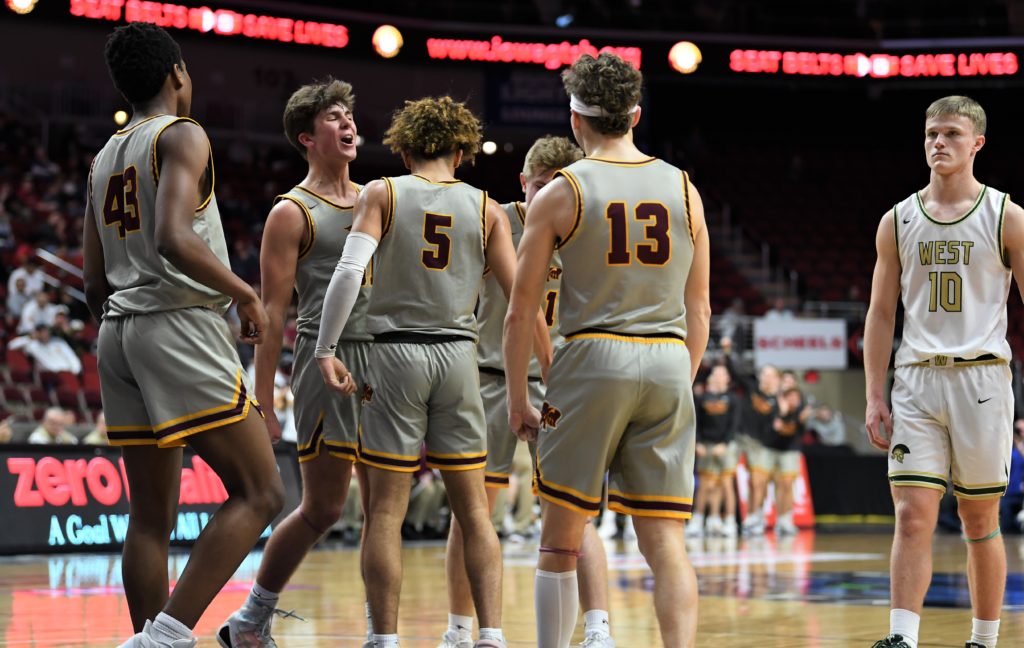 Morgan sat out the entire second quarter after picking up his second foul.
"That was tough," Morgan said. "I'm not going to sit here and whine and complain about the fouls, but it's tough to have a 4A game called like that."
Ankeny held a 43-38 lead after three quarters before Iowa City West tied it up at 43 on a pair of free throws by Brauns and a traditional 3-point play by Nicholas Pepin with 5 minutes 43 seconds remaining. But Bayless answered with his own "and-one" on the ensuing possession, then added two free throws about 1 minute later as the Hawks built a 48-43 advantage.
Iowa City West could get no closer than two points the rest of the way.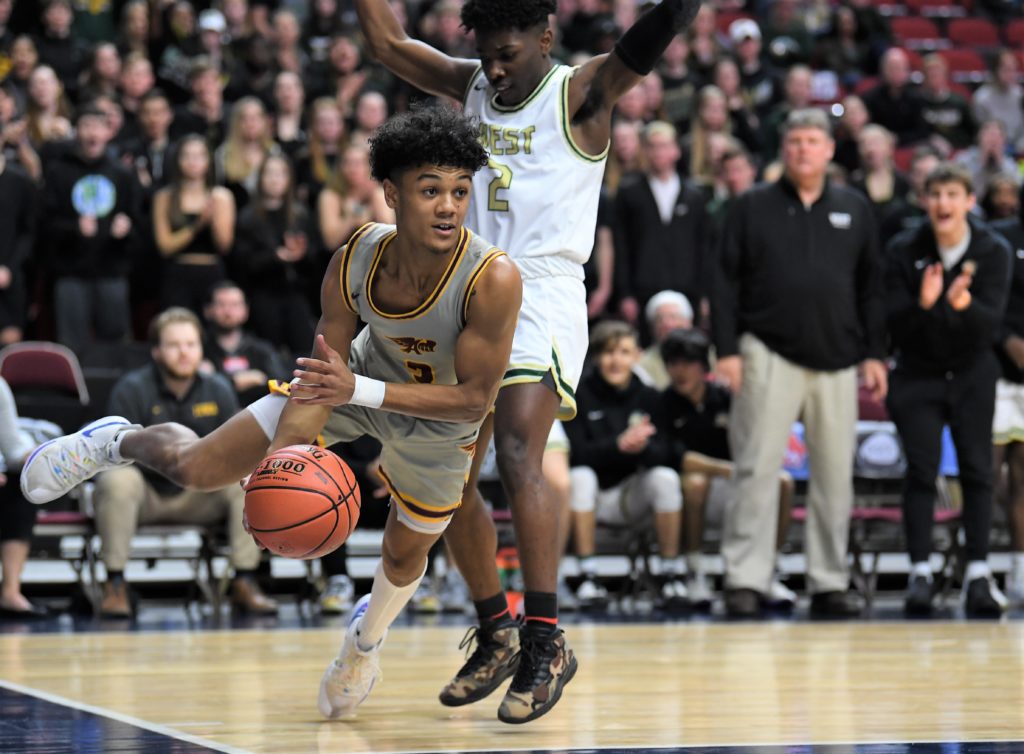 "It feels great," Manus said. "It was a great team win…team effort. A lot of people stepped up."
Manus went 4-for-4 from the field and had 12 points. Ryan Crandall added six points and five rebounds, including a huge layup that extended Ankeny's lead to 60-52 late in the fourth quarter.
Shortly thereafter, Jordan Kumm grabbed a rebound and passed the ball over his head down the court to Bayless, who punctuated the win with a one-handed dunk with 13 seconds left.
"It's unbelievable obviously. I'm pretty excited," Carlson said. "I'd like to say we had it planned, but it was one of those things where we just competed really hard and the ball went in the basket for us. We're proud of these guys. It's an amazing feeling, and we'll be back (Thursday) night."