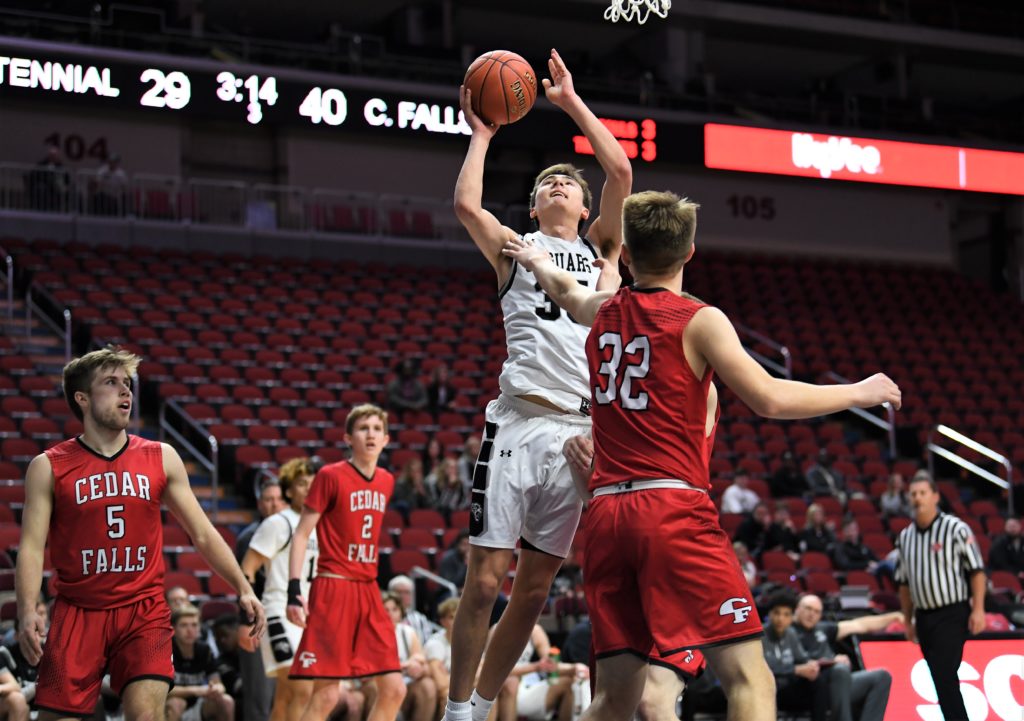 Bob Fontana got a little choked up following Friday's Class 4A consolation game at the boys' state basketball tournament.
He knew he had coached the seniors on his Ankeny Centennial squad for the last time.
"It's real tough with these guys because they've been so good," Fontana said following the Jaguars' 65-58 loss to Cedar Falls at Wells Fargo Arena. "They've been great leaders this year."
Centennial finished the best season in school history with a 24-3 record. The Jaguars, who qualified for state for the first time, earned a fourth-place trophy just one year after going 9-13.
"No one thought we'd be in this spot at the beginning of the year," said Centennial senior Cody McCullough. "I don't think anyone even had us in the top 10. To finish where we're at, it's been a really good experience."
McCullough closed out his career in style. He scored 21 points and broke his own single-game school record with 24 rebounds, which was just three boards shy of the state tournament mark.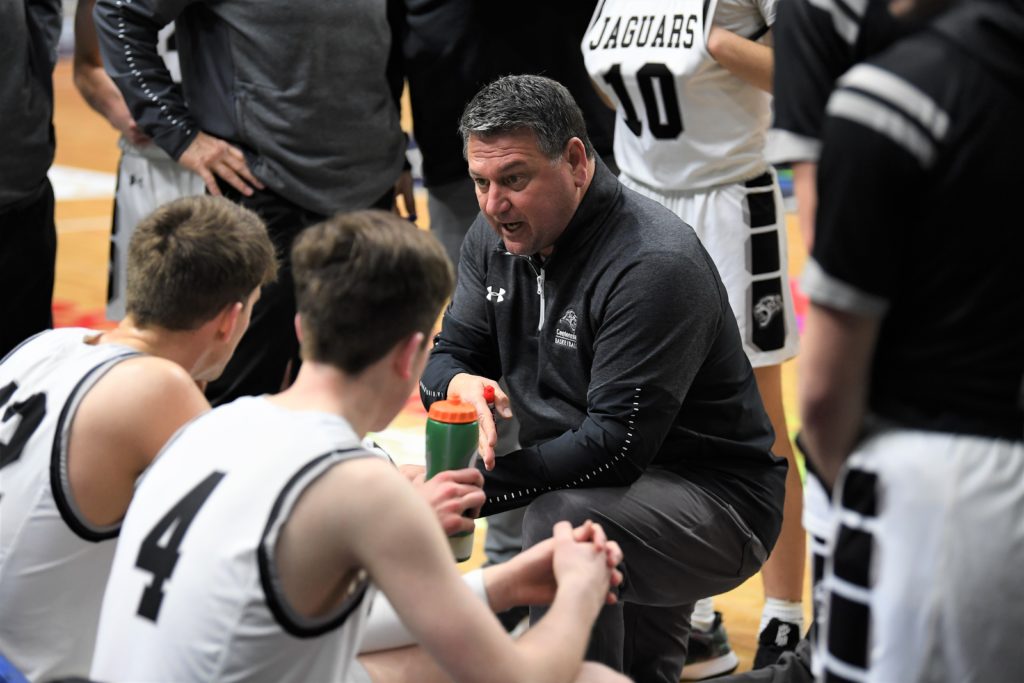 "He's an animal," said fellow senior Micah Johnson. "Holy cow, it's been an honor to play with him. It's been real fun."
McCullough nearly had a double-double in both halves. He had eight points and 11 boards in the first half, then piled up 13 of each in the last two quarters.
"I was just doing whatever I could to help the team win today," McCullough said. "We just couldn't get it done."
McCullough twice scored off rebounds in the third quarter, helping Centennial battle back from a 36-23 deficit. The Jaguars closed to within 42-36 heading into the final period.
McCullough then added seven more points in the fourth quarter, despite playing most of the period with four fouls. He made two free throws to cut the Cedar Falls lead to 46-45 before Josh Ollendieck answered with a basket for the Tigers.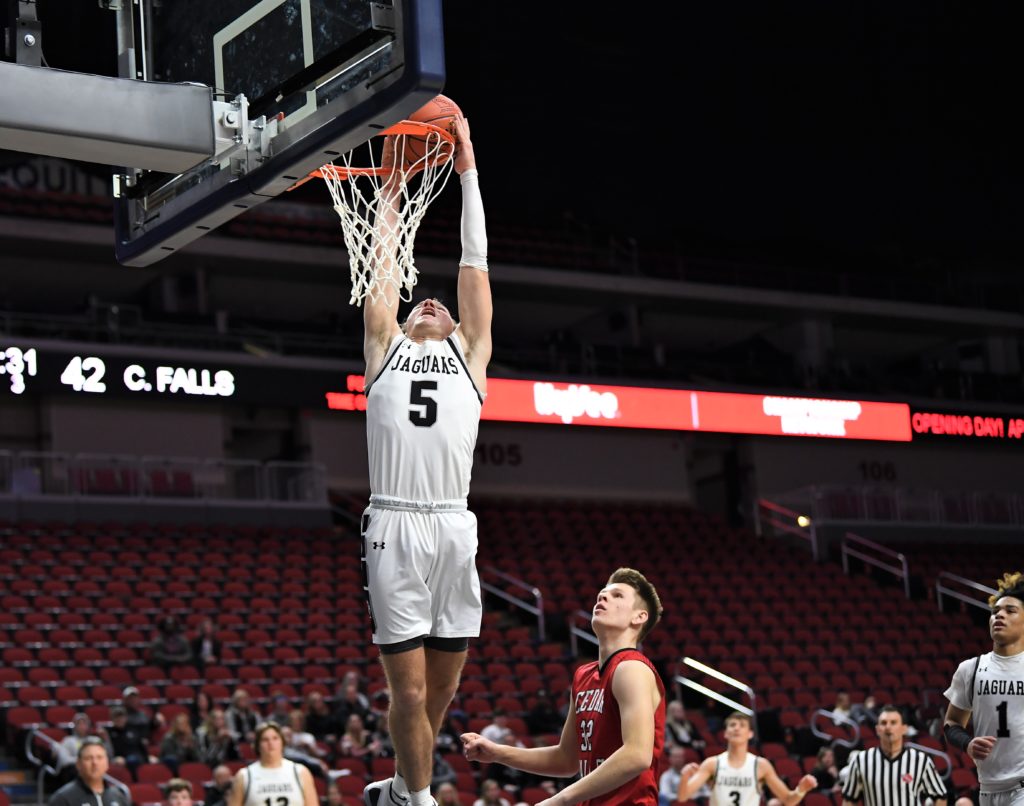 Centennial could not get any closer the rest of the way.
"We talked about that this morning, wanting to keep them off the glass and defend," said Ollendieck, who led Cedar Falls with 16 points. "We obviously didn't do the best job of boxing (McCullough) out, but we were still able to make some shots and limit them enough to get the win."
Trey Campbell and Chase Courbat each had 13 points for Cedar Falls (23-3). The two-time defending champions bounced back from a loss to Ankeny in Thursday's semifinals.
"It was hard to wake up this morning and get the legs under you. It was kind of hard to get that energy to go," Ollendieck said. "It hurt your gut a little bit to know that we weren't going to be in the championship this year, but we still wanted to win the game so we came out ready to play."
The game was played before a sparse crowd. Each team was limited to 100 spectators due to increasing concern of the spread and impact of novel coronavirus (COVID-19).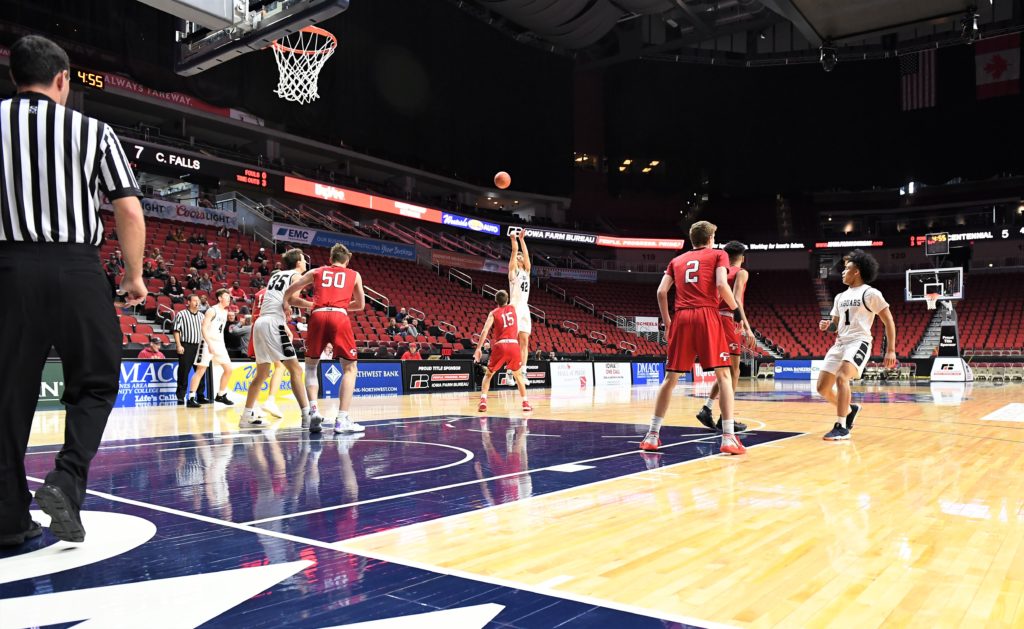 "It was really weird," McCullough said. "It almost felt more like a scrimmage than a state tournament game."
For the second day in a row, the second quarter proved to be Centennial's downfall. Cedar Falls used a 19-4 run in that period to erase the Jaguars' 17-14 lead.
On Thursday, Waukee went on a 15-0 run to build a 34-20 advantage en route to a 68-62 win in the semifinals.
"I told the guys our defense has to be our constant because you never know what you're going to do offensively," Fontana said. "And offensively, all three games, we scored enough points to win. We just had defensive breakdowns in the second quarter last night, and then again in the first half today. That's the difference in the game. They just executed a little better than we did."
Johnson and Jaron Crews each had 12 points for Centennial, which shot just 37.5 percent from the field (21-of-56) and 20 percent from 3-point range (5-of-25).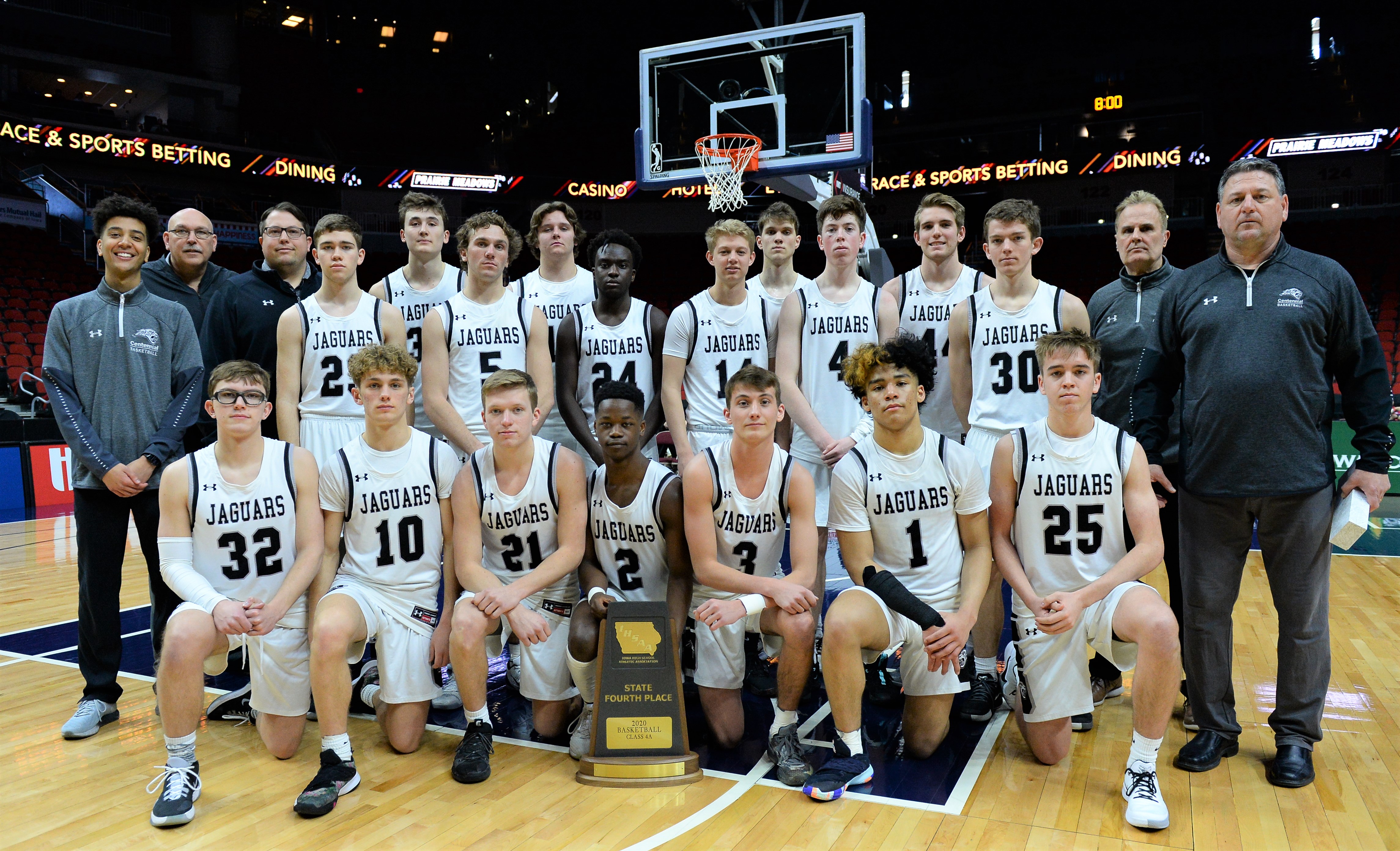 "We had some wide-open looks that we didn't knock down, but that's the way it goes," Fontana said. "I'm just so damn proud of our guys. There's a fine line between winning and losing, between finishing first and getting beat in the first round."
It was the final game for Johnson, McCullough and eight other Centennial seniors.
"It hasn't hit me totally yet (that my career is over)," Johnson said. "I wished it could have gone better, but that's how it is."
Crews and fellow junior Colin McAleer will be back next year for the Jaguars.
"I feel like this year set a standard for us," Crews said. "We're going to keep trying to get back here every year."