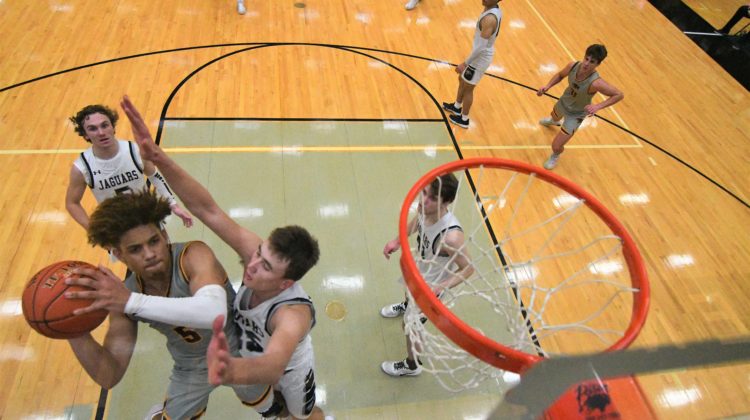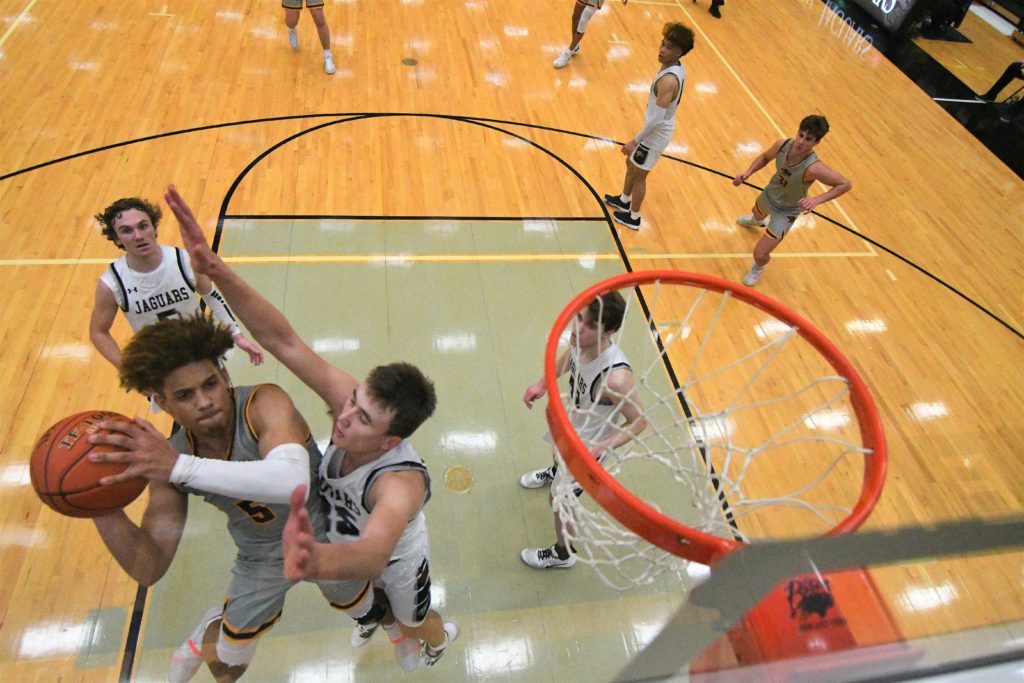 Four of the state's top 24 boys' basketball players in Class 4A played for either state champion Ankeny or CIML Central Conference champ Ankeny Centennial, according to the Iowa Print Sports Writers Association.
Senior guard Braxton Bayless of Ankeny and senior forward Cody McCullough of Centennial were both selected to the Class 4A all-state first team by the IPSWA. Junior guard Jaron Crews of Centennial was a second-team pick, while senior forward Micah Johnson of Centennial was a third-team selection.
Bayless averaged 22.9 points and 6.6 rebounds per game while leading the Hawks to their second state title. He poured in 68 points during the state tournament and was named the captain of the all-tournament team.
McCullough was a double-double machine while leading the Jaguars to a fourth-place finish in their state tournament debut, averaging 14.1 points and 11.6 rebounds. He closed out his career with a 21-point, 24-rebound performance against Cedar Falls in the Class 4A consolation game and joined Bayless on the all-tournament team.
Crews averaged 13.5 points and led Centennial with 51 3-point goals and 115 assists. He helped the Jaguars to a 24-3 record.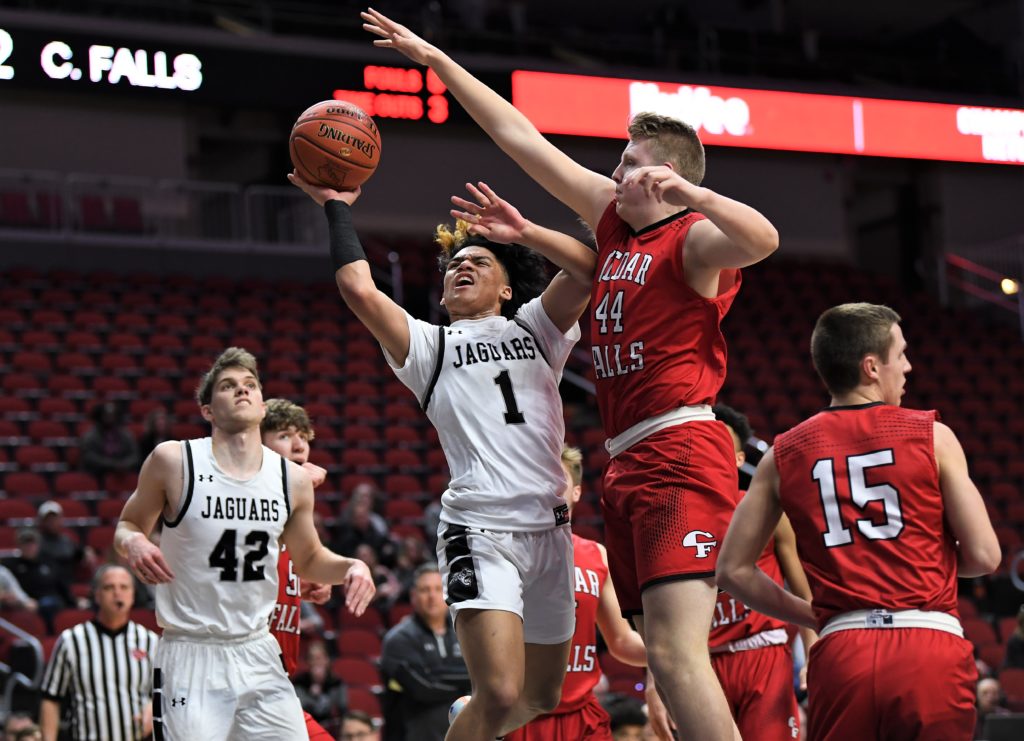 Johnson averaged 12.3 points and 6.8 rebounds while shooting 52.4 percent from 3-point range (11-of-21). He was earlier named to the Central Conference first team along with Bayless, Crews and McCullough.
Class 4A runner-up Waukee placed two players on the all-state first team, juniors Tucker DeVries and Payton Sandfort. Other first-team picks were seniors Ty Anderson of North Scott, Evan Brauns of Iowa City West and DaQuavion Walker of Waterloo West along with junior Michael Duax of Dubuque Hempstead.
Crews was joined on the second team by seniors Josh Ollendieck of Cedar Falls, Jaleque Dunson of Sioux City East, Jake Auer of Valley, Sam Kilburg of North Scott and Matt Stilwill of Dowling Catholic, and juniors Jayden Houston of Davenport North and Trae Swartz of Ottumwa.
Joining Johnson on the third team were seniors Keshawn Christian of Iowa City High and AJ Tiogo of Indianola; juniors Landon Wolf of Cedar Falls, Emarion Ellis of Davenport Central, Caleb Schlaak of Cedar Rapids Kennedy and Ryan Riggs of Dowling; and sophomore Josh Dix of Council Bluffs Lincoln.