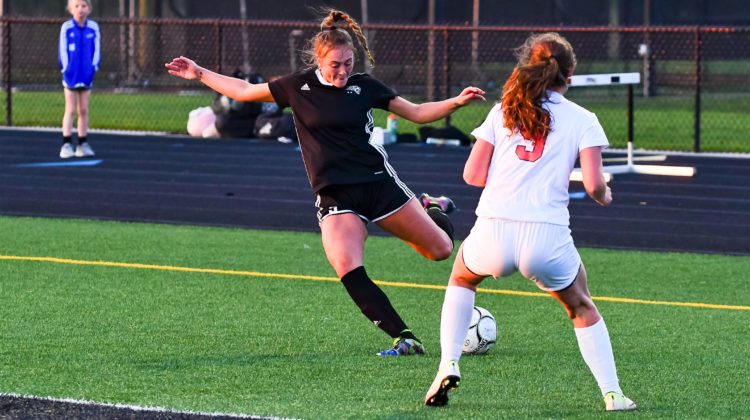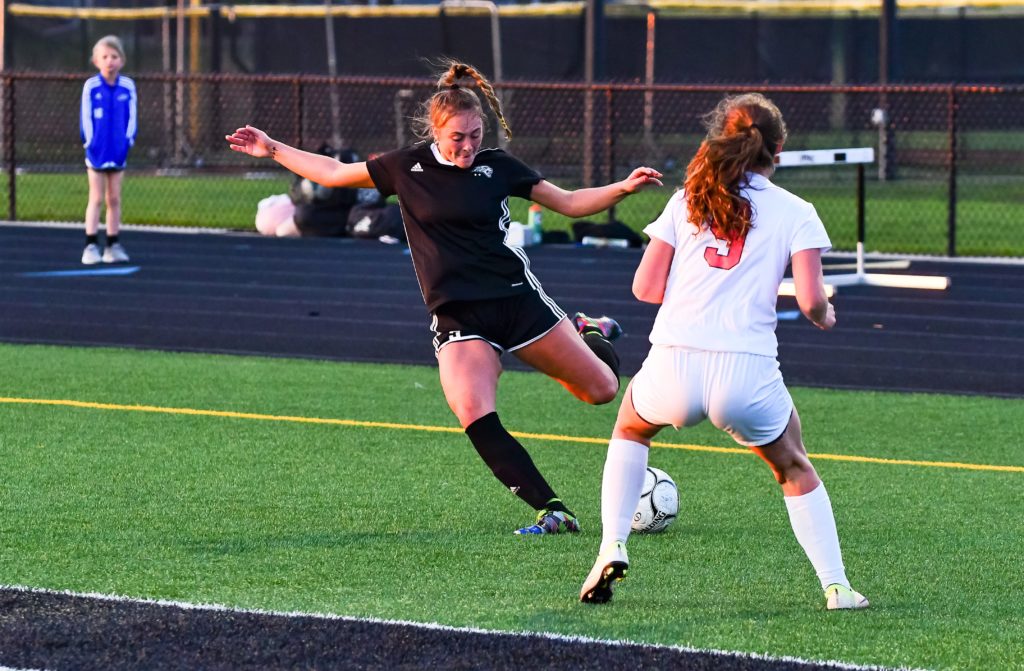 Jaecee Hall wasn't ready to give up her athletic career.
An opportunity to join the University of Iowa women's rowing team was just what she needed.
The Ankeny Centennial soccer player committed on Monday to become a member of the Hawkeyes' program in the fall.
"I'm a super competitive person, and I didn't want to stop playing sports," said Hall. "I love competing, and I really wanted to compete at the highest level that I could. This opportunity was perfect."
Hall scored two goals and had three assists as a junior, helping Centennial to a 16-4 record. The Jaguars advanced to the semifinals of the Class 3A state tournament before losing to Waukee, 2-1, in a shootout.
Hall started playing soccer when she was three years old. She had always planned to play in college until she suffered a back injury during her freshman year.
"I had a partial spinal fusion because I fractured my back," Hall said. "I recovered and got back into playing, but I just didn't know looking at the next four years if my back was going to be able to handle constant tackles–just the physical nature of the sport. I knew I could still work out and perform, but I didn't know if my body was going to take it to that extent."
Hall became interested in rowing when a few people suggested that she try it out, including former Centennial volleyball player Kayla Jensen, who is a junior on the Hawkeyes' team. Jensen is the older sister of Carlie Jensen, Hall's teammate on the Centennial girls' soccer squad.
"Kayla is an elite athlete over there," Hall said. "I talked to her and she said it's a lot of hard work, but if you put in the work, you can do it."
Hall didn't know anything about the sport until she attended a camp in Iowa City.
"They tested a bunch of my athletic abilities, and we got to learn how to actually row with this simulator," Hall said. "It's hard. It is definitely hard, but it is super fun and super cool. I'm really excited to learn more about it."
After attending the camp, Hall reached out to Iowa coach Andrew Carter to thank him for introducing her to the sport. He offered Hall a spot on the Hawkeyes' roster.
"He asked me if I'd actually be interested in committing and doing this," she said. "So I had a call with him (Monday), and that's where it went."