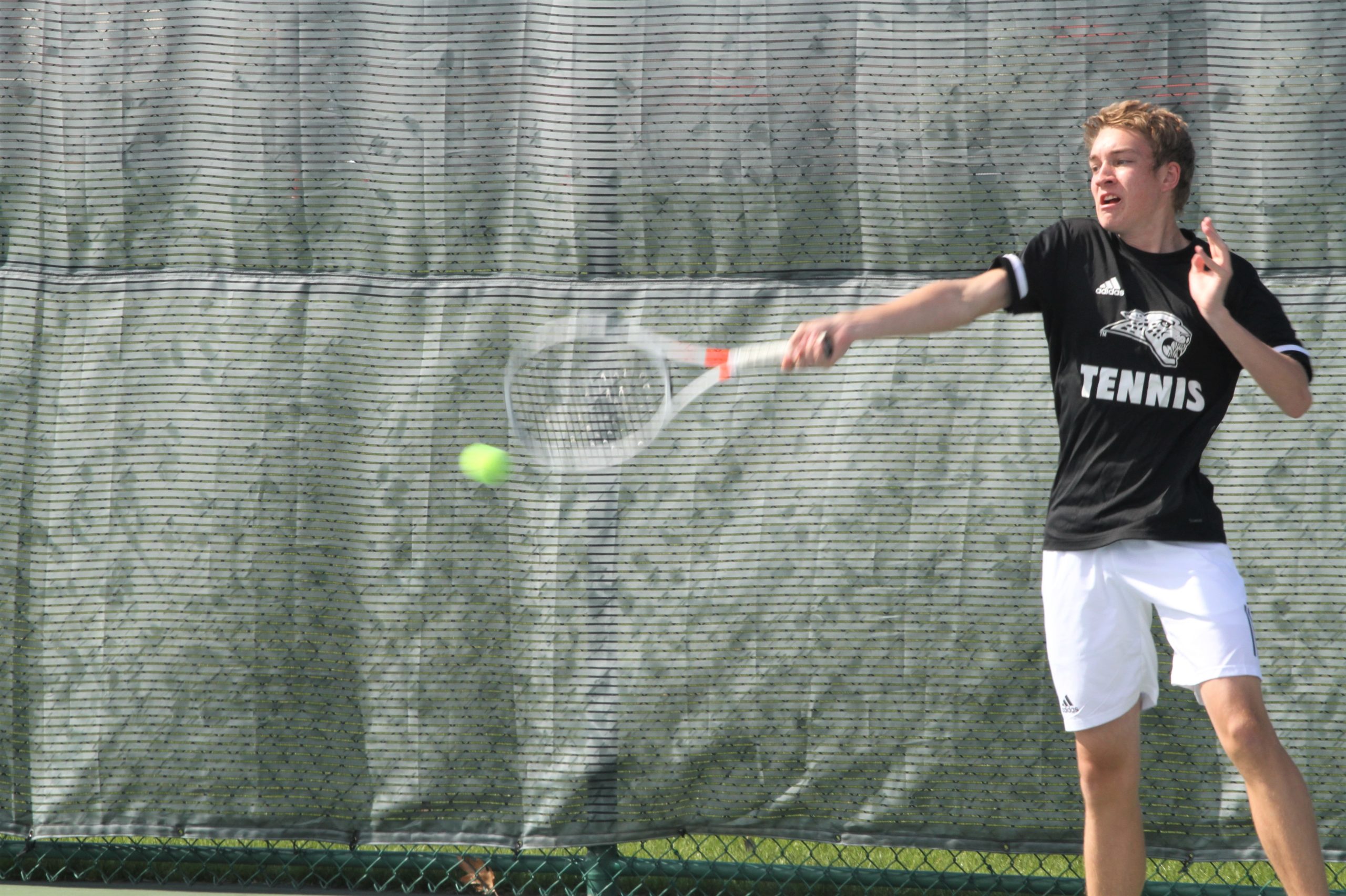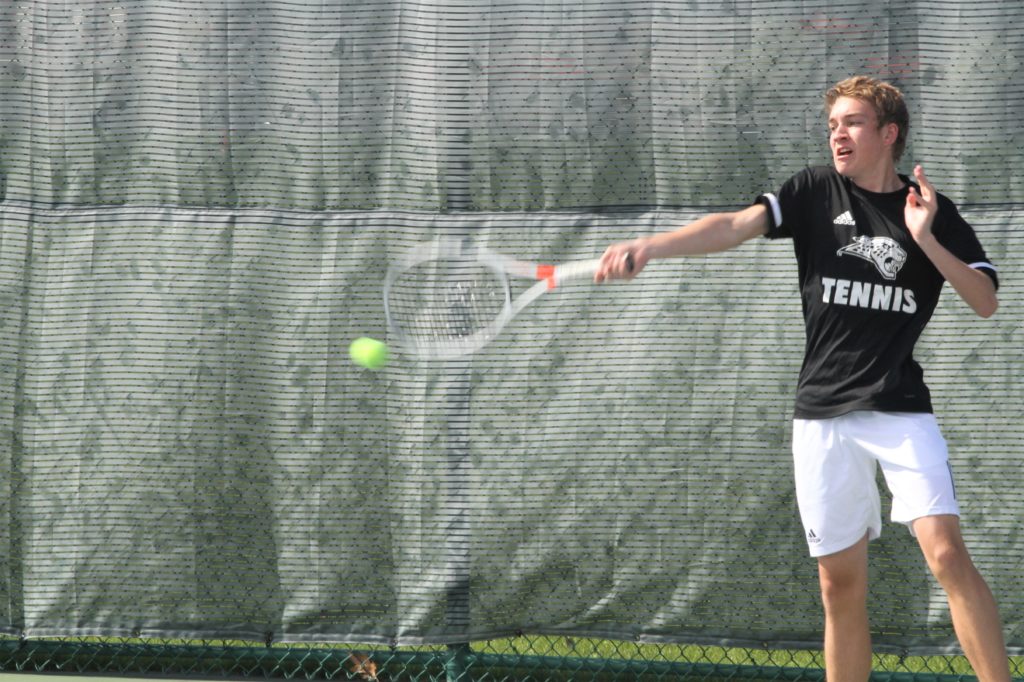 A glimmer of hope arrived earlier this week for Will Blevins, Jaci Webb and the rest of the spring sport athletes throughout the state of Iowa.
On Monday, an updated schedule for spring sports was released in a joint statement from the Iowa Girls' High School Athletic Union and the Iowa High School Athletic Association. All spring activities had previously been postponed through April 30 due to the state's ongoing battle against the spread of the coronavirus.
"The (new) schedule provides for a May 1 return to schools," said Ankeny Centennial boys' track coach Nate Smith, who is on the coaches' advisory board for track and field. "But it is subject to change."
Under the plan, all spring sport teams will be able to resume practicing on May 1. Competition begins for golf, tennis and track on May 4, while soccer games will begin on May 8.
"I was glad that the IHSAA came out with a schedule for this season. It gives me hope that there will be a season," said Blevins, a Centennial junior who placed fourth in the boys' Class 2A state tennis tournament a year ago. "It is nice that the athletic association is trying to give us somewhat of a season, especially when other states around us have already cancelled their seasons."
Postseason host sites and state championship event venues are currently set as previously announced. The dates for those events, however, have been pushed back from their original dates.
The girls' state golf meets will now be held on June 8-9, a week later than initially scheduled. Golf postseason dates may vary, though, due to course availability.
Webb, an Ankeny junior who placed 12th in last year's Class 4A state meet, has been trying to prepare herself for a return to the golf course.
"I've been able to get out to the range, and I've been doing some stuff at home to try to give me a sense of normalcy," Webb said. "I was definitely encouraged and thankful that the IGHSAU and the IHSAA were able to come up with a new schedule, and I am extremely hopeful that we will be able to get back into the swing of things when we come back."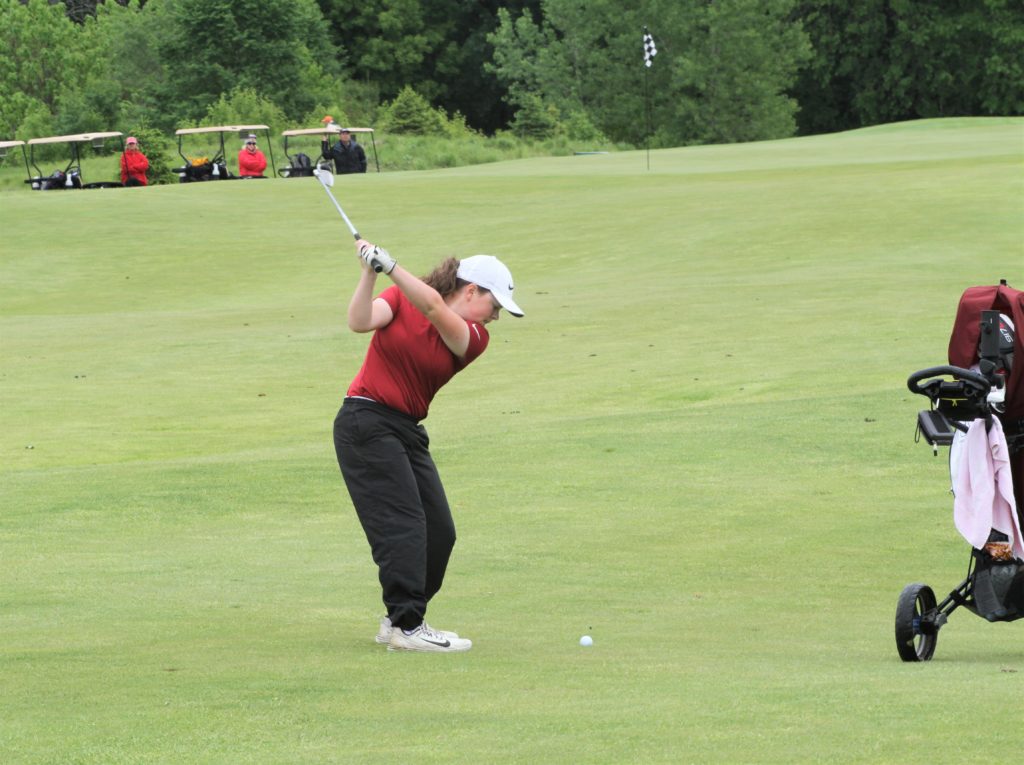 The coed state track meet is now slated for June 4-6 at Drake Stadium.
"It's a little bit of hope. It's nice to see things in print," said Centennial girls' track coach Andrew Kruzich. "Everybody knows that everyone involved with this–the coaches and the athletic associations–wants to make this happen in some form. It's nice to see some plans out there."
State competition for boys' and girls' tennis will be played over the course of several days in the first half of June. The boys' and girls' state soccer tournaments will be played on alternating days June 15-20 at Cownie Park.
"When I spoke to the girls last week, I felt like the easy thing for (the associations) to do would be to just cancel the season like every other state," said Ankeny girls' soccer coach Simon Brown, who led the Hawkettes to the Class 3A state title last year. "But they came up with these contingency plans so that we can have a season. It's exciting to see that stuff online, even if it's a month away. It's something to look forward to."
On Friday, the two athletic associations also announced the start dates for the summer sports. The first practice for baseball and softball will be May 18, and competition begins on June 1.
Ankeny boys' soccer coach Marcus Varnum was encouraged by the updated schedule, but he cautioned that the dates are not set in stone.
"It's absolutely encouraging and we're excited to see that there's a plan in motion and something that will work well and we'll get a good season in in a short amount of time," Varnum said. "But at the same time, I don't want to get too ahead of myself. Even at this point, it's hard to get really excited about it just because I know it's teetering on the chances of where we are with the coronavirus and when the peak is actually going to come. There are so many factors."
Centennial boys' soccer coach Brian Duax agreed with Varnum.
"I do think (the schedule) is a little optimistic, but let's hope for the best and hope that on May 1 we can actually get started," Duax said. "You'll get eight games in for the regular season, which isn't great, but it's better than nothing. Plus the postseason, so you could end up playing 12 to 13 games."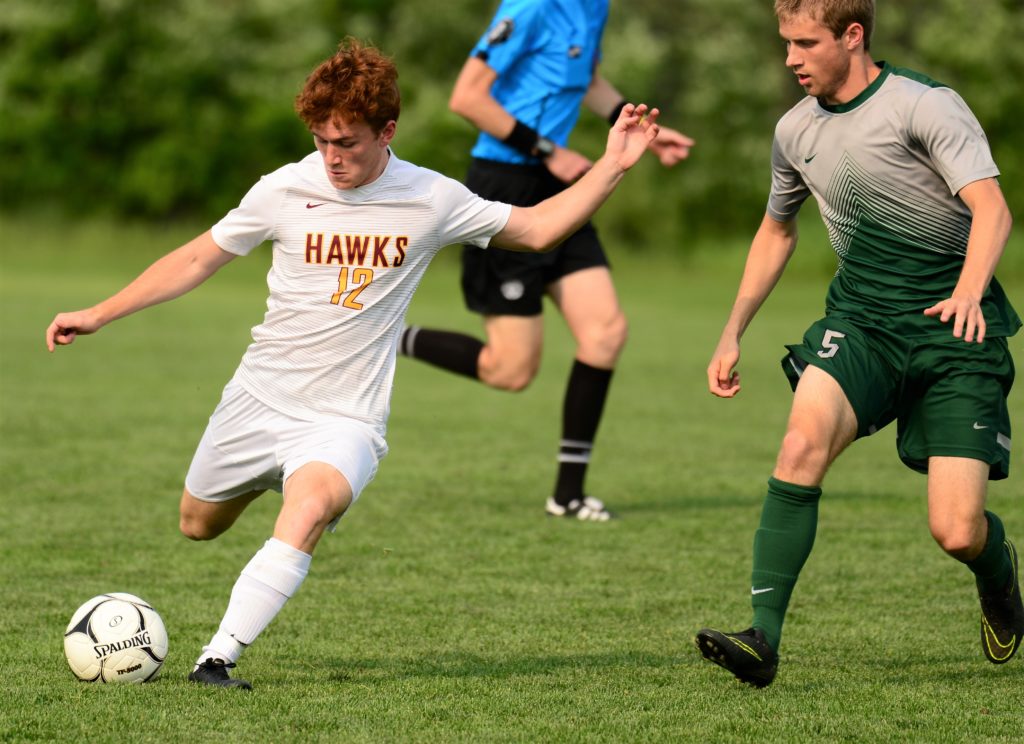 It appears that all of the coaches would favor having a shortened season as opposed to no season at all.
"We'll take anything at this point," Kruzich said. "Our biggest problem is that we've probably only had 25 girls compete (during the indoor season) out of 90. We haven't even seen them yet. If we had a state qualifier (meet) the first week we come back, you don't even know who to run, especially coming off a long break when you don't know who's in shape and who isn't. They wanted to be able to give us a couple weeks of a season before you get to that state qualifier, so pushing the schedule back made that possible."
Activities directors Scott Garvis at Centennial and Andy Umthun at Ankeny are now scrambling to set up revised schedules for all of their teams. It's a daunting task that will keep them busy for the next few weeks.
"Mr. Garvis texted me (earlier this week) and asked me if I wanted to try to have the Jaguar Invite, which was supposed to be on April 30," Kruzich said. "He said he'd like to have it if we can, and I said, 'You bet.' It'd be nice to have a senior night for the kids in some way."
The COVID-19 outbreak has forced the coaches and athletes to become creative during the social distancing period. It's a situation that nobody was prepared for.
"I've been coaching high school athletics for 20 years, and you would never think you'd have to deal with something like this," Duax said. "Nothing could prepare you for this."
This was supposed to be Varnum's first season as a head coach. It is now one that he will always remember.
"I did not anticipate this at all," Varnum said. "But I've talked to a few people and they've told me, 'You're never going to forget your first season.' I think 20 years down the road and I'm looking back at my first season at Ankeny, I'm hoping that I can look back and say that this helped me to become the coach that I am. You've got to be ready for anything, and I think this is preparing me for that."
With help from the coaches, many of the athletes have been doing workouts on their own. Kruzich held an online meeting with the Jaguars' leadership group earlier this week to check on the progress of his girls.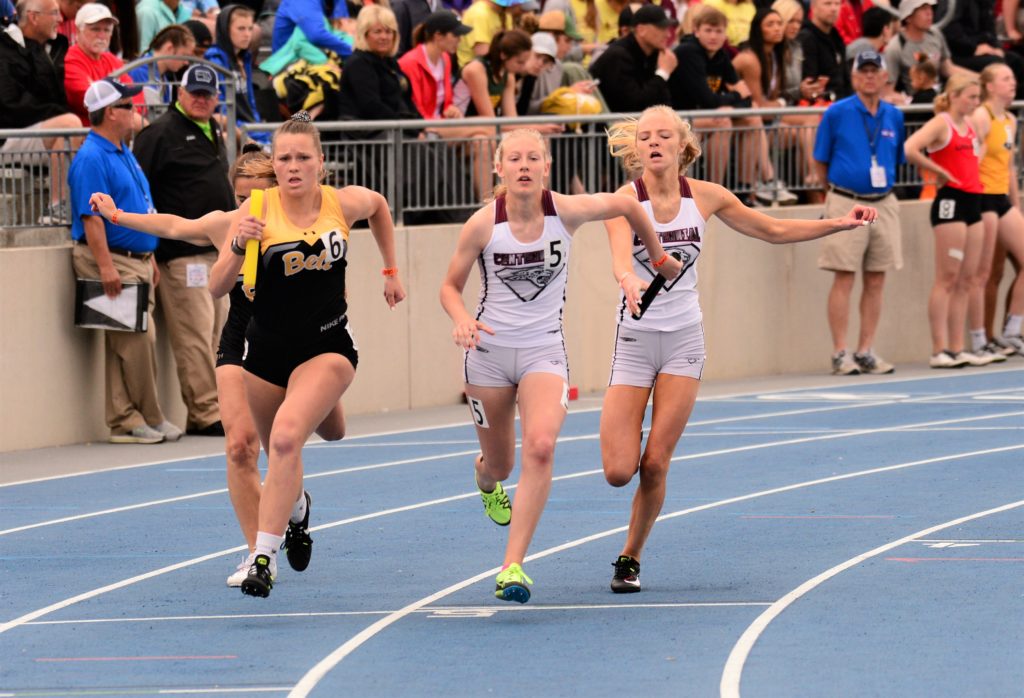 "It seems like the girls are doing a pretty good job of getting out there, but some of our girls were on a 14-day quarantine after spring break so they really couldn't even get out at all," he said. "I do think May is a longshot. I don't know how we go from walking around with masks in public to having school three weeks later. I don't understand the math on that. I think it's unlikely, but I like the fact that everyone's trying. The kids feel like there are people on their side. It's a lift.
"(The associations) are bending over backwards on behalf of our kids. There are tons of moving pieces, but I think all of the coaches are willing to do whatever it takes. If the ADs can find places for us to go, we'll go," he added.
Brown said the Ankeny girls' soccer players are hopeful that they'll have a chance to defend their crown.
"May 1 is the best-case scenario right now, but I know the girls are excited," he said. "They've done a really good job under the circumstances, and if we can get six or seven weeks of competition, you can probably fit realistically 12 or 13 games in the season with substate and state. Right now, that sounds like music to my ears and to the kids' ears as well."
According to Duax, some of the boys' coaches in the CIML have a contingency plan in case the season is eventually cancelled.
"A bunch of us are planning to have a summer league for the seniors because they deserve to have some form of a senior year," Duax said. "It won't be sanctioned–it won't be IHSAA–but it will at least be games against other high schools during the summer to give them some form of a senior season. Kick It Forward will be kind of the spearhead behind it."
Jaecee Hall, a member of the Centennial girls' team, has been playing soccer since she was three years old. This will be her final soccer season before she joins the University of Iowa women's rowing team in the fall.
"I would be absolutely devastated (if the season is cancelled)," Hall said. "I just want to get out on the field one last time with all these girls. We've all put in the work, and I'm just really excited. So I really hope we can have a season."