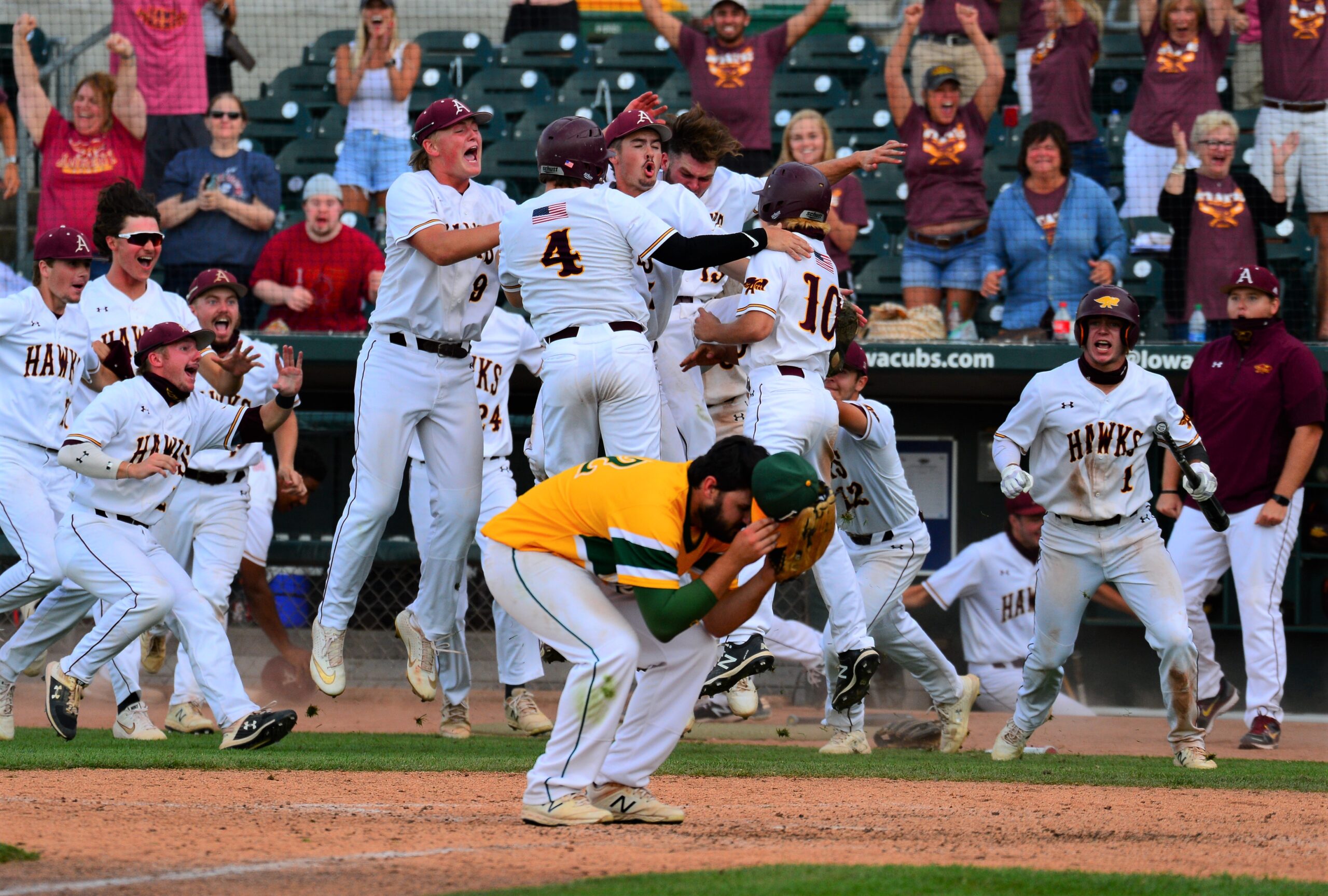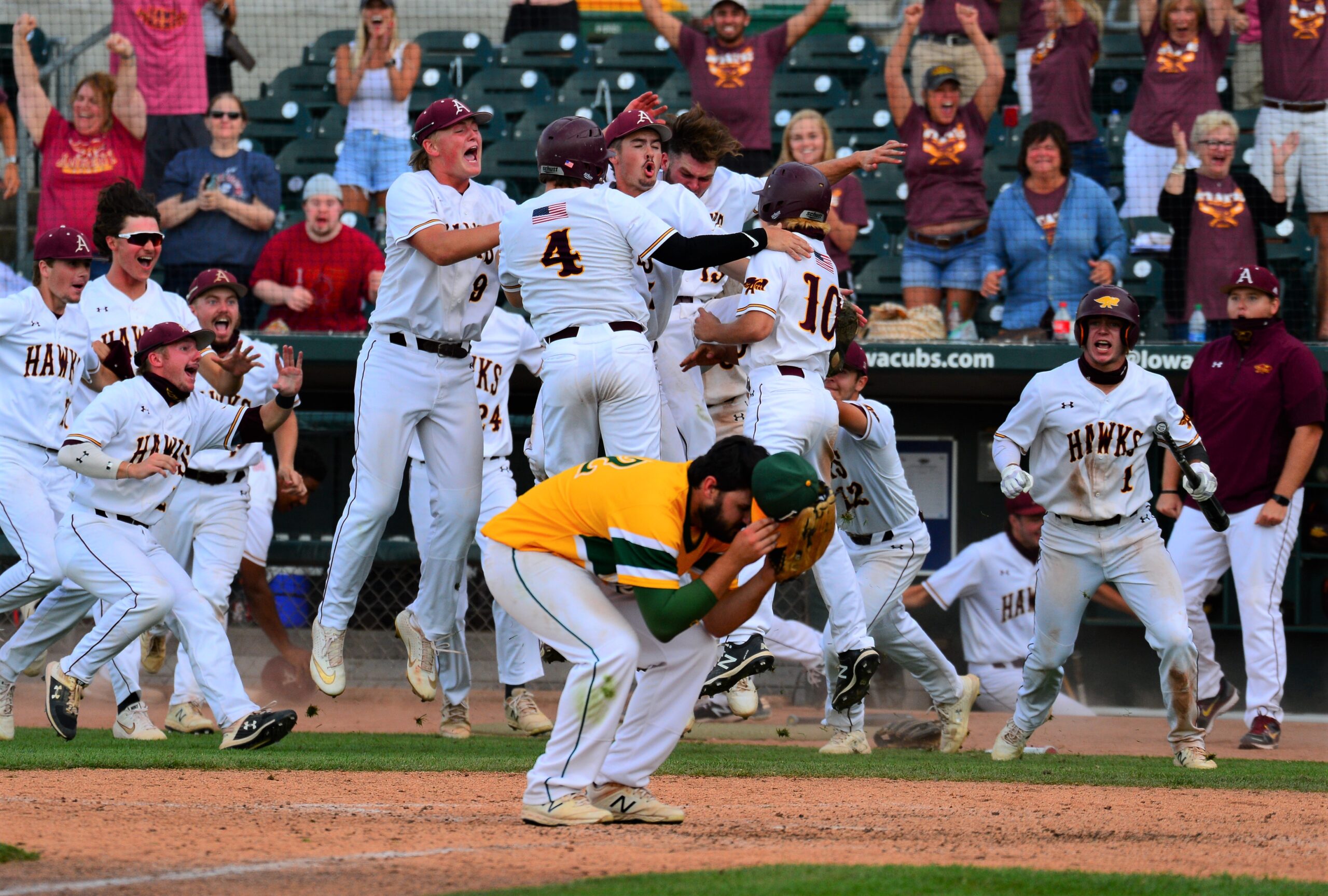 Just a few months after the Ankeny boys' basketball team won the Class 4A state title, the school's baseball squad will have a chance to win a championship of its own.
Second-ranked Ankeny advanced to the Class 4A title game with a wild 9-8 victory over No. 4 Dubuque Hempstead in the semifinals on Friday at Principal Park. Ryan Madole scored from third base on a wild pitch with one out in the bottom of the seventh inning to end the game.
"It's indescribable honestly," said Ankeny catcher Mo Watson, who went 3-for-4 and drove in two runs in the win. "I just feel so much joy, and I'm so happy right now. I can't wait."
The Hawks (21-8) will play No. 1 Johnston (23-3) for the Class 4A crown on Saturday at 7:30 p.m. The CIML rivals split a doubleheader on June 29.
Ankeny is seeking its third state title after also winning in 1992 and 2012. The Dragons are looking to win their fifth crown–and their fourth since 2008.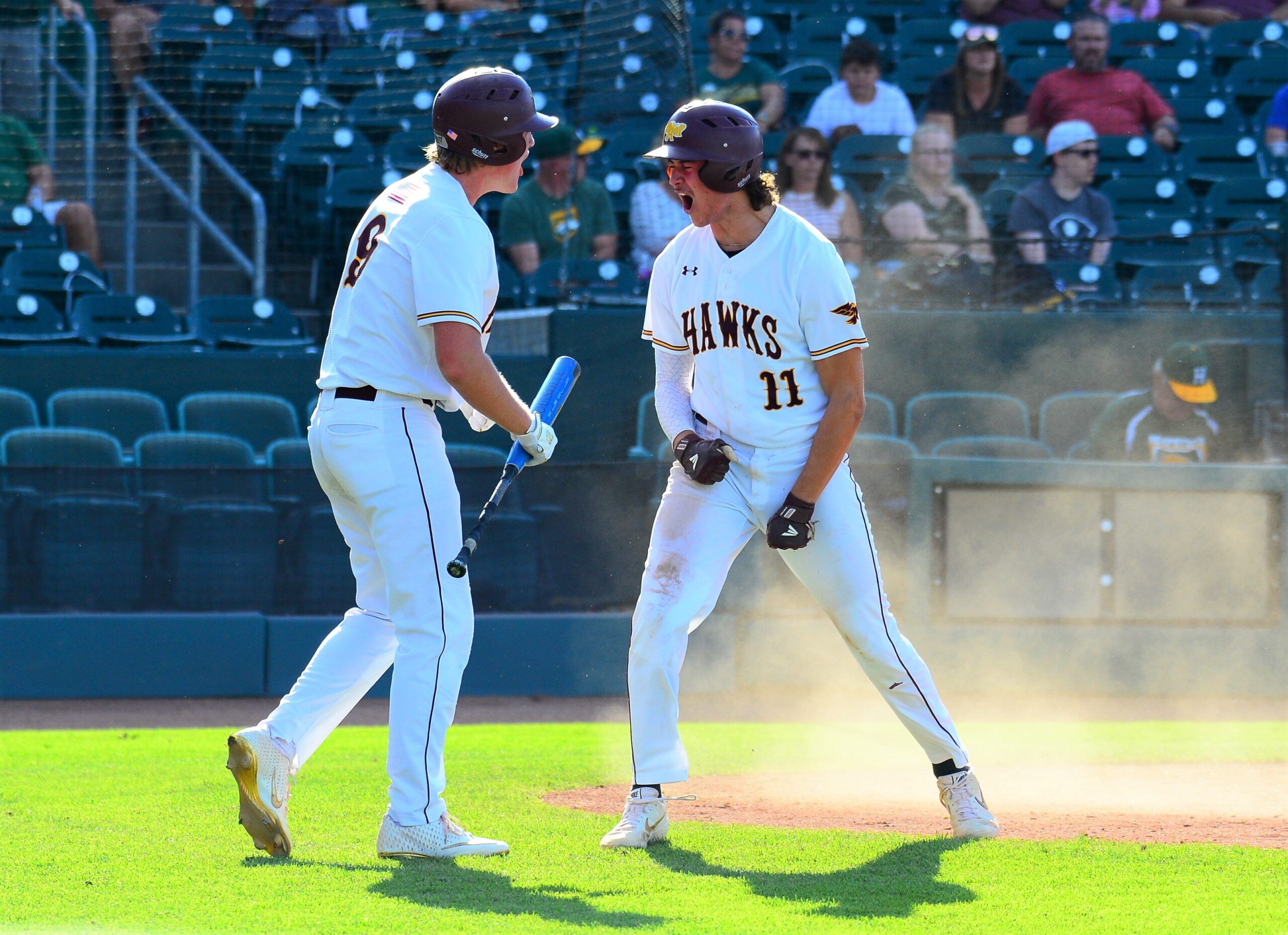 "It's the last man standing," said Ankeny coach Joe Balvanz. "I'm just glad to be one of the two (finalists)."
The Hawks survived a slugfest against Hempstead (16-2). The two teams combined for 15 runs in the first three innings before Ankeny reliever Dylan Schlee shut down the Mustangs the rest of the way.
Schlee entered the game in the second inning after starter Samuel Andrews and reliever Cooper Cox both struggled to find the strike zone.
"Sammy didn't have it, and Coop didn't have it," Balvanz said. "We've talked about Dylan being a guy who just commands the strike zone and competes. I don't think he planned on throwing tonight, but I told him to get loose."
Schlee came in with the bases loaded and gave up a pair of sacrifice flies before getting out of the second inning. He then allowed four runs–three of them earned–on five hits in the third as Hempstead rallied to take an 8-7 lead.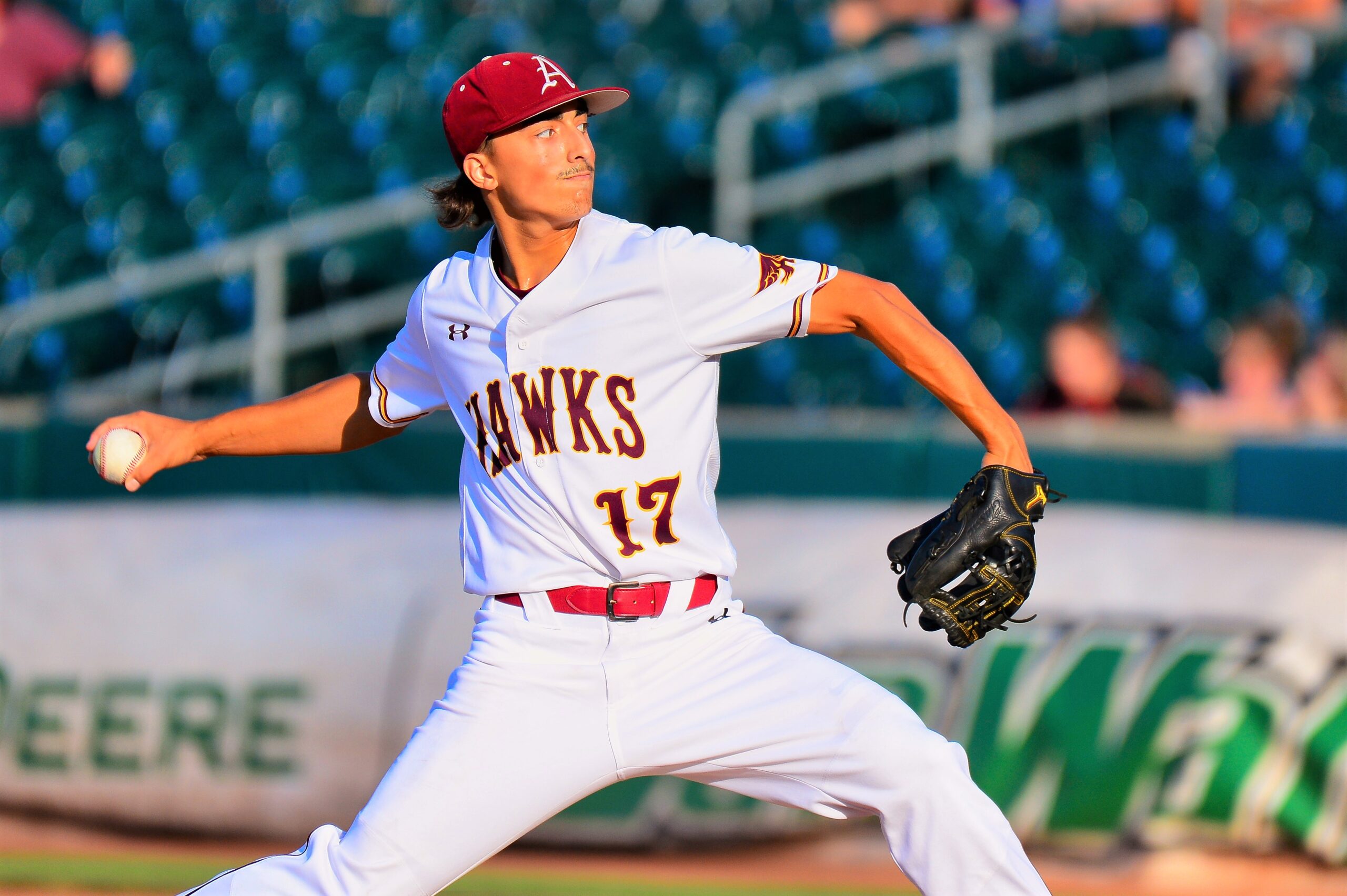 "I was pretty nervous going in, but the longer I was out there the more comfortable I got," Schlee said.
Ankeny tied the game in the bottom of the fourth. Jase Bauer led off with a triple and scored on a single by Watson.
"It was a pretty stressful game," Watson said. "Give it to (Hempstead)–they're a great hitting team. They hit the ball really well, but it was a fun game."
Schlee (3-1) was nearly unhittable, though, after giving up an RBI double by Zach Sabers to cap the Mustangs' third-inning rally. He then retired 14 of the last 16 batters he faced and finished with seven strikeouts.
"That kid's amazing–for a sophomore to come out here and do that," Ankeny second baseman Carter Smith said of Schlee. "He threw a little in the last game (against Pleasant Valley), but he's not nervous at all. If you look at him, he's a rock. He's ready to go."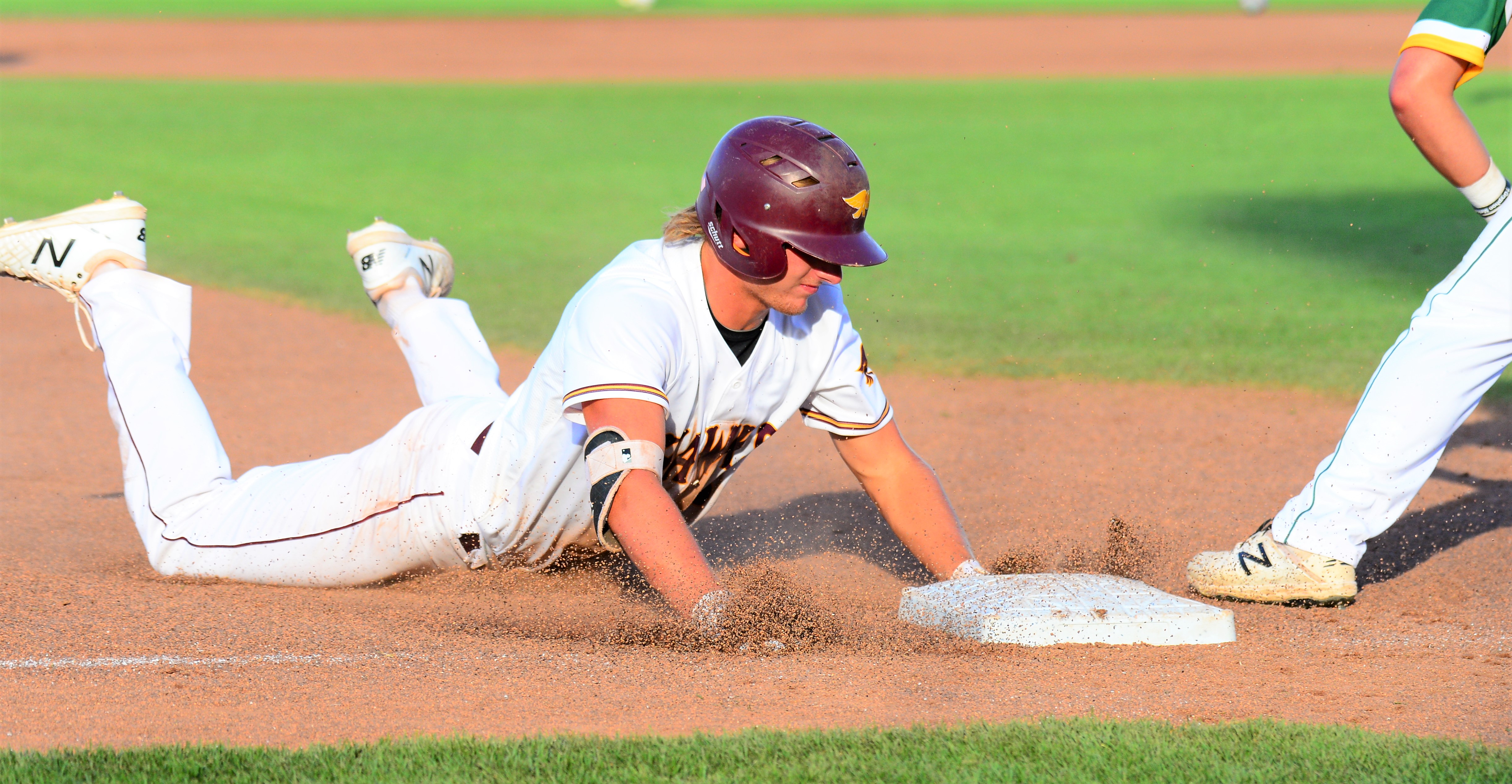 Schlee escaped a jam in the top of the seventh when Dane Schope reached on an infield hit with two outs and advanced to second on an error. After Schope stole third, Schlee struck out Michael Garrett on his 83rd and final pitch of the night.
Balvanz had Weston Fulk warming up in the bullpen a couple of times, but assistant coach Jeff Bauer talked him out of making another pitching change.
"Coach Bauer had to talk me off the ledge about five times," Balvanz said. "He's like, 'We've got to have (Fulk for Saturday).' But I was like, 'We can't lose this one.' I'm just glad it worked out."
In the bottom of the seventh, Schlee started the Hawks' rally with a double off Hempstead reliever Devin Eudaley.
"I got the perfect pitch to hit–a fastball down the middle," Schlee said. "My bat took care of the rest."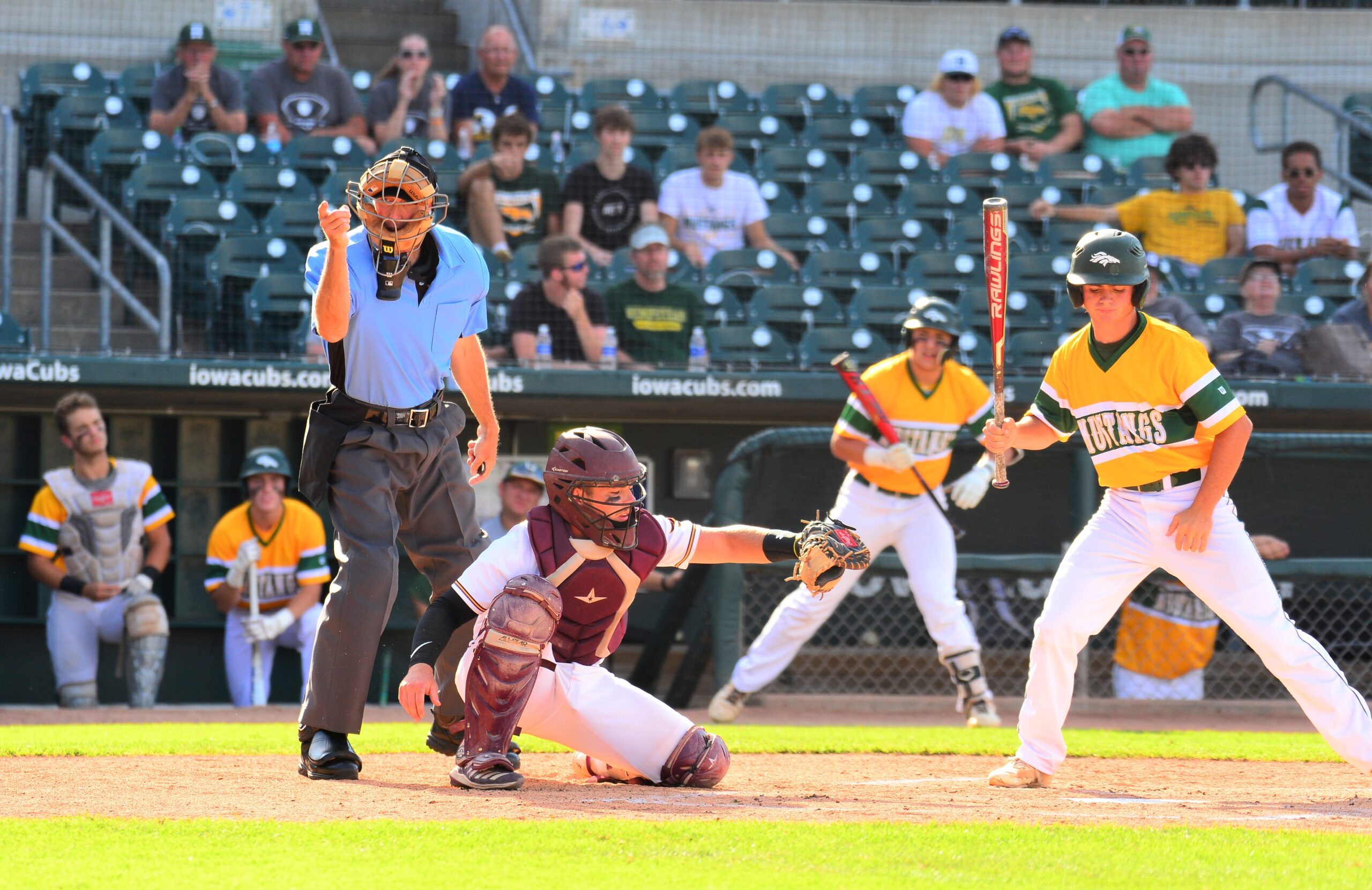 Schlee was 2-for-3 at the plate this season prior to the state tournament. He grounded out and struck out in his first two at-bats on Friday.
"That just goes to show how resilient our guys can be. They battled through it," Balvanz said. "When (Schlee) takes BP, he does that all the time. He's a good high school baseball player, and he's going to be really good. He's just a sophomore, and I'm tremendously proud of that effort. That showed a lot of guts there."
Schlee was replaced by Madole, who advanced to third on a bunt by Lucas Juhl. Cael Boyd was at the plate when a pitch from Eudaley got past Sabers, allowing Madole to race home.
"We just wanted to win today to play tomorrow," Balvanz said. "Our program has been taking another step each year, and now we get to play for the state title."
Ankeny outhit the Mustangs, 13-8. Bauer went 3-for-3 and scored three runs, while Smith went 2-for-3 and had four RBIs.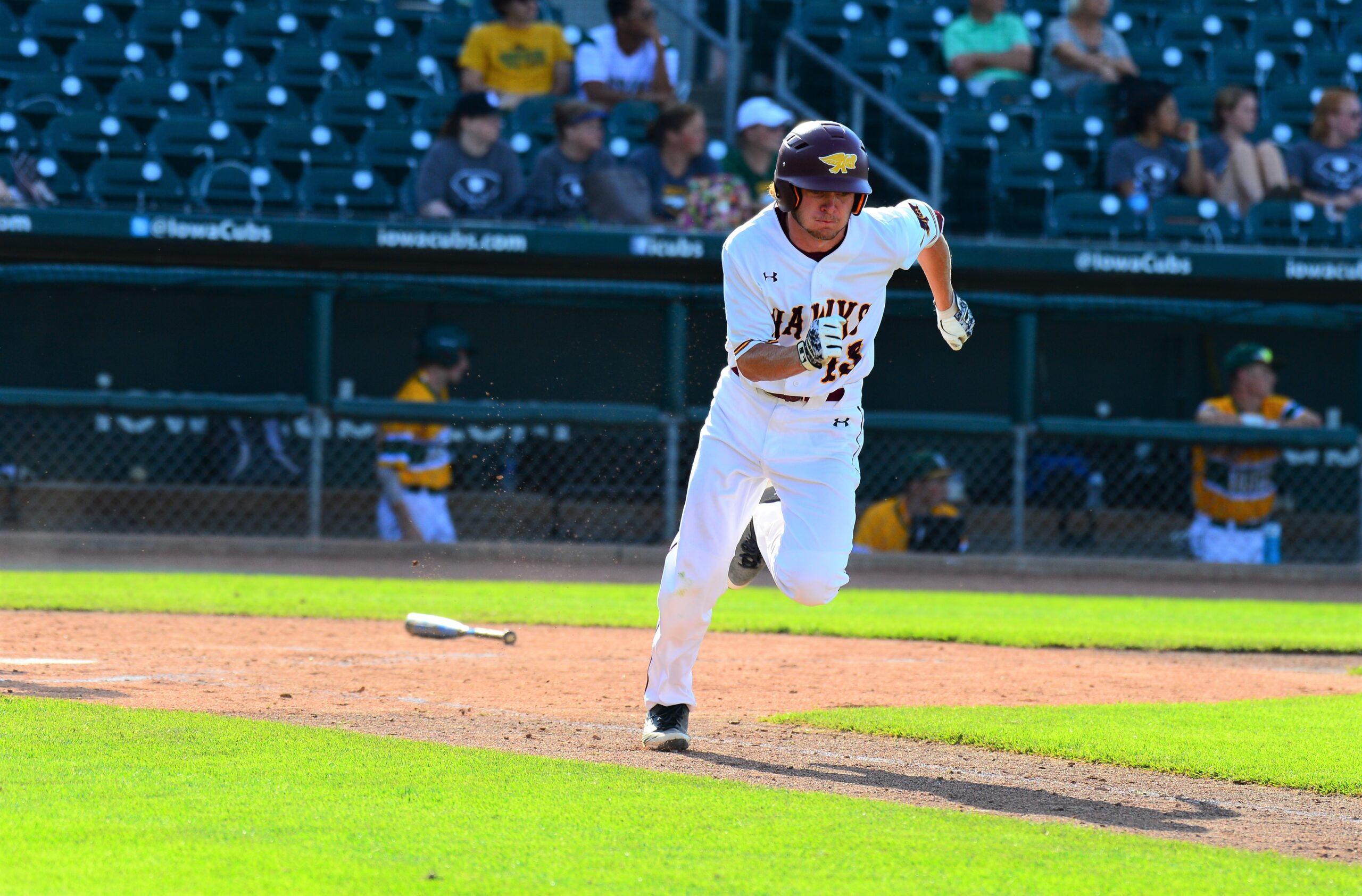 Smith hit a two-run single during the Hawks' five-run first inning. He then added a two-run triple in the second.
"On both of those at-bats I got to two strikes," Smith said. "I crowded up on the plate and I was just ready to hit anything that was thrown in the zone, and it just worked out my way."
Smith has knocked in eight runs since Balvanz moved him into the fifth spot in the batting order prior to the substate final against Council Bluffs Lincoln on July 22. He hit a three-run triple in the quarterfinal win on Wednesday.
"It's just been working out for me and our team," Smith said. "I think I've found a home in the 5 hole."
Ankeny will now face a Johnston team that is playing in the Class 4A final for the third time in four years. The Dragons won the title in 2017 before losing to Urbandale in last year's final.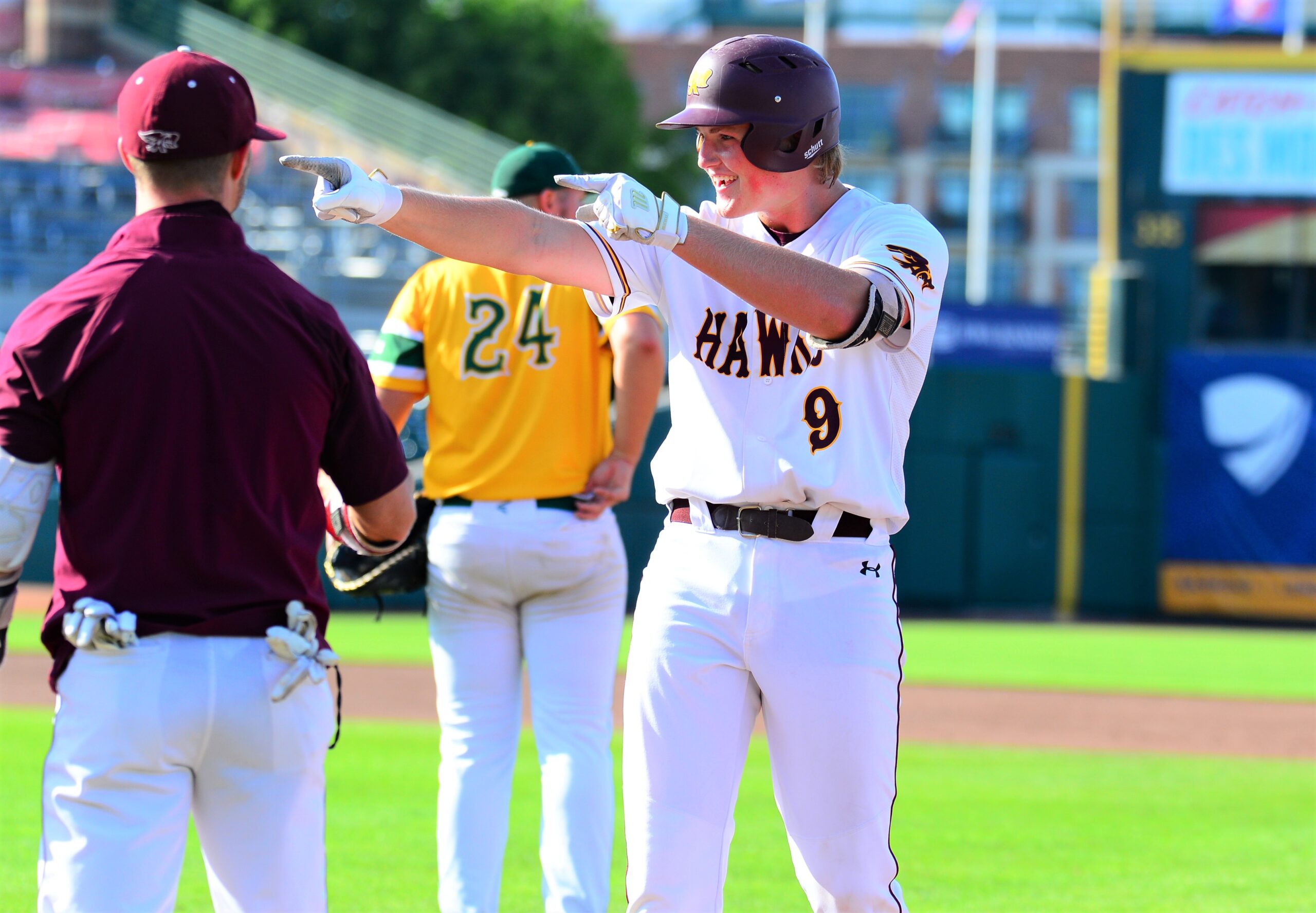 Johnston is expected to start Nick Crandell (3-1) on the mound. Crandell was lifted after throwing 61 pitches in a three-inning outing during the Dragons' quarterfinal win over Cedar Falls.
The Hawks will counter with Fulk, who boasts a 2-1 mark with a 3.35 ERA.
"We've got Weston lined up for tomorrow, and I don't think that's a secret," Balvanz said. "And we've got Bryce (Rinderknecht) and Will Johnson to back him up. That's what we're going to have to do."
A CIML team is guaranteed to win the title for the ninth time in 10 years. An Ankeny victory would allow the Hawks to join Johnston, Southeast Polk and Urbandale as two-time champions in the last decade.
"It's time for it to be ours," Smith said.