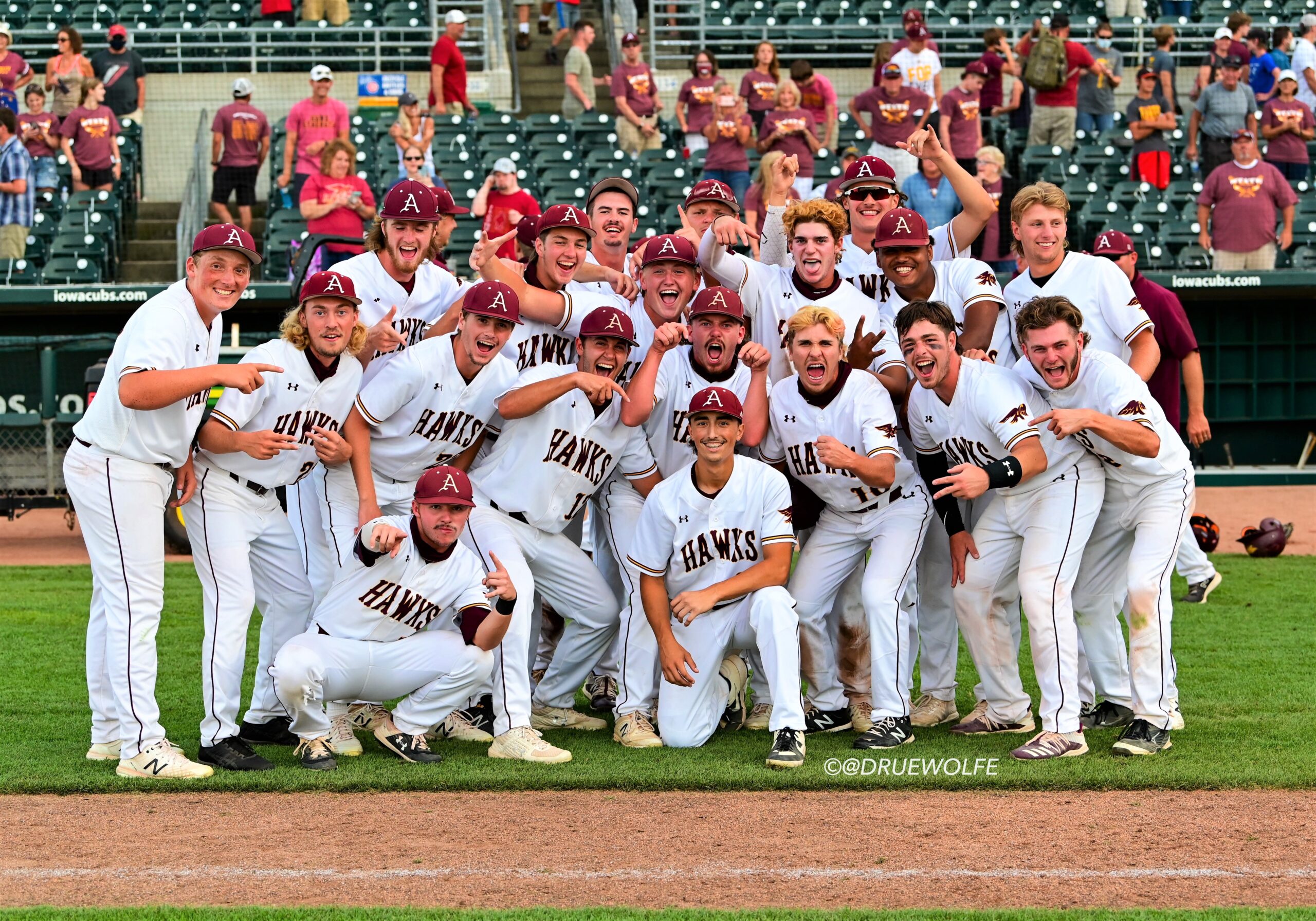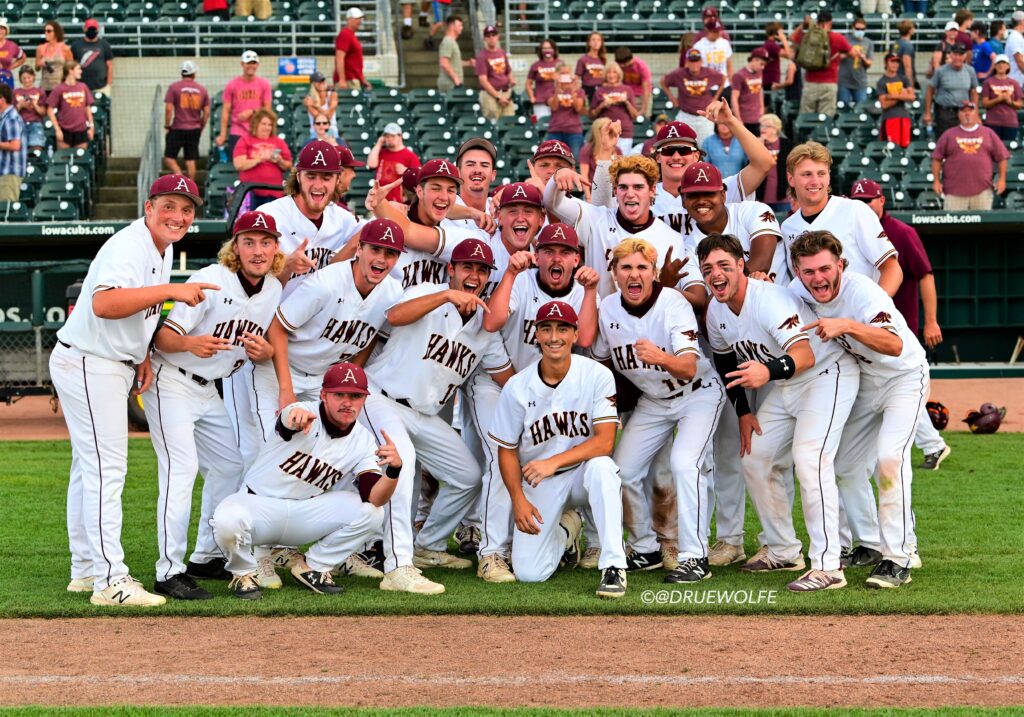 The Ankeny baseball team advanced to the Class 4A championship game in dramatic, walk-off fashion.
Ryan Madole scored from third base on a wild pitch with one out in the bottom of the seventh inning to give the second-ranked Hawks a wild 9-8 victory over No. 4 Dubuque Hempstead in the semifinals on Friday at Principal Park.
Ankeny (21-8) will play No. 1 Johnston (23-3) for the title on Saturday at 7:30 p.m. The Dragons reached the final with a 3-1 win over No. 3 Urbandale.
"It feels amazing," said Ankeny second baseman Carter Smith, who singled, tripled and drove in four runs in the win. "Ever since you were a little kid, we've been dreaming about it, especially a couple of us have been playing since we were little. Me and (shortstop Jase) Bauer have been playing up the middle since we were like six. You know, it's just always been a dream to look over at him and know that we're going to play in that game and play for the title."
Sophomore Dylan Schlee tossed six strong innings of relief after Ankeny starter Samuel Andrews and reliever Cooper Cox both struggled to find the strike zone. Schlee (3-1) had seven strikeouts and retired 14 of the last 16 batters that he faced while allowing just three earned runs.
"He just goes up there and battles," Ankeny catcher Mo Watson said of Schlee. "He grinds and just throws strikes. When you do that, good things will happen…and our defense played great for him. He competed his butt off tonight, and I'm just so proud of him."
Schlee, who got the final two outs to earn a save in Ankeny's quarterfinal win over Pleasant Valley on Wednesday, also contributed with his bat on Friday. His leadoff double in the seventh inning led to the winning run.
Schlee was replaced by Madole, who advanced to third on a bunt by Lucas Juhl. Cael Boyd was at the plate when a pitch from Hempstead reliever Devin Eudaley eluded catcher Zach Sabers, allowing Madole to race home.
Check back later for complete coverage of the game.