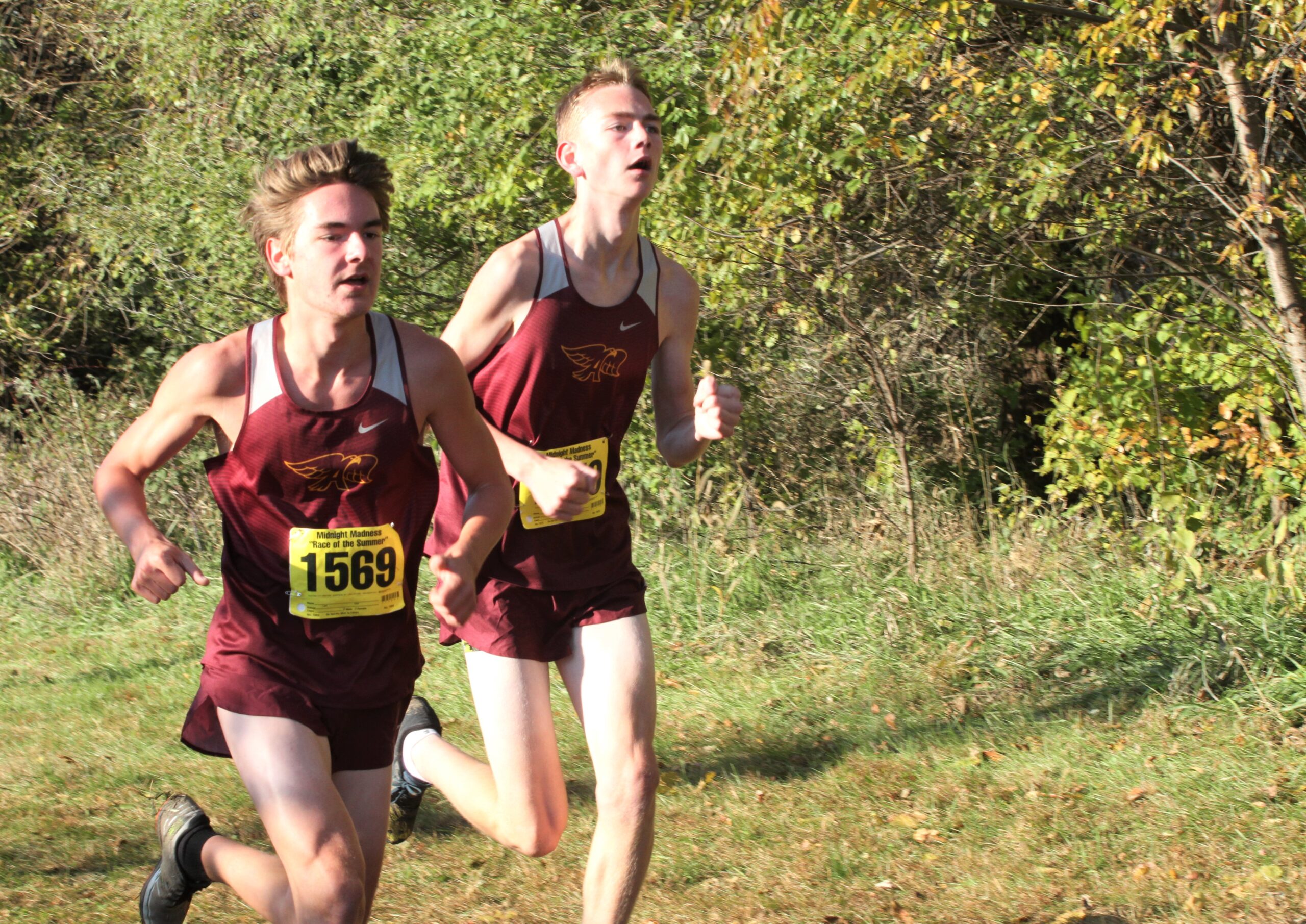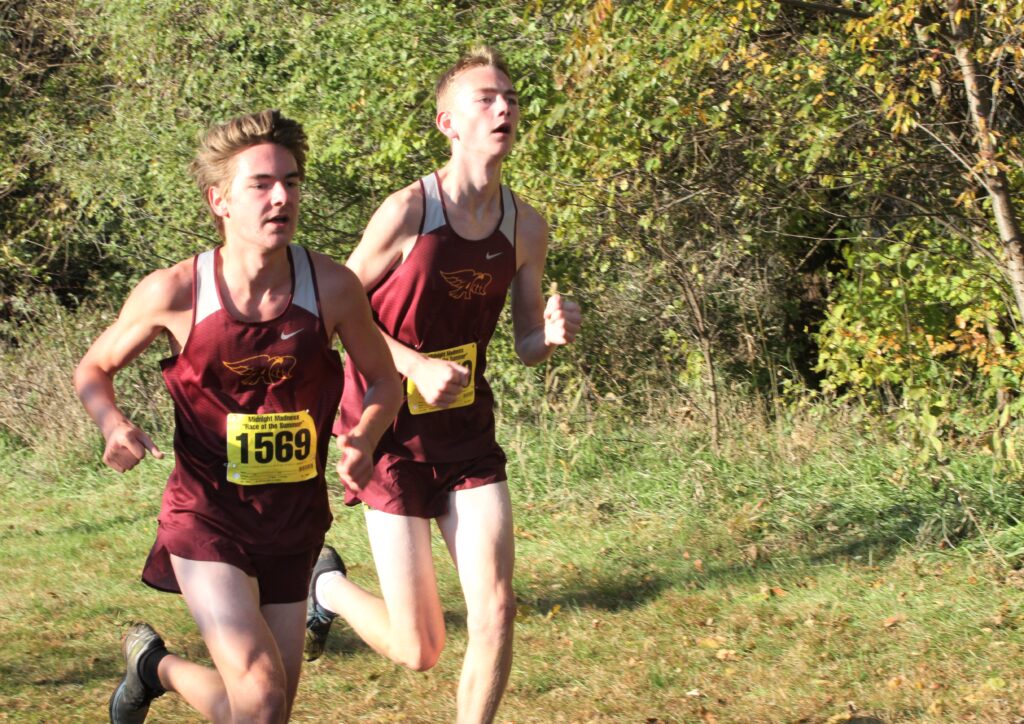 The cancellation of the track season doesn't appear to have had an adverse effect on the Ankeny boys' cross country team.
Ankeny coach Jon Lindaman said his runners continued to work hard even after the COVID-19 outbreak resulted in the elimination of spring sports.
"We have had a number of pleasant surprises," said Lindaman. "Even with track season getting cancelled, many of our kids kept working and preparing themselves for when they would have the opportunity to compete. I can confidently say that all of our kids across the board made themselves considerably better from last season. I am really excited to see how this team stacks up against other teams from around the state."
The Hawks will get their first chance to compete on Tuesday in the Ankeny Centennial Invitational at DMACC. They placed sixth at last year's meet.
Although TJ Hentzel graduated after qualifying for the Class 4A state meet as an individual, Ankeny returns several other varsity regulars from last year's squad. Leading the way are seniors Andrew Poock and Cael Cox.
Poock placed 21st at the Atlantic Invitational a year ago with a time of 18 minutes 22 seconds, helping the Hawks to a runner-up finish behind Centennial. He then took 28th in the CIML Central Conference meet and 29th at the district meet.
Cox, meanwhile, came on strong at the end of the season, placing 26th at the district meet in 17:24. He then went on to enjoy an outstanding wrestling season, capped off by a sixth-place finish at 120 pounds in the Class 3A state tournament.
"Andrew and Cael look to be individual state-meet qualifiers this season, along with Christian Rathje and Paul Erredge who also saw a lot of varsity action last year," Lindaman said.
Erredge, a junior, placed eighth in the 9/10 race at last year's Centennial Invitational in 17:54. Rathje, a junior, later joined the varsity lineup and was Ankeny's No. 2 finisher at the district meet, where he placed 23rd in 17:14.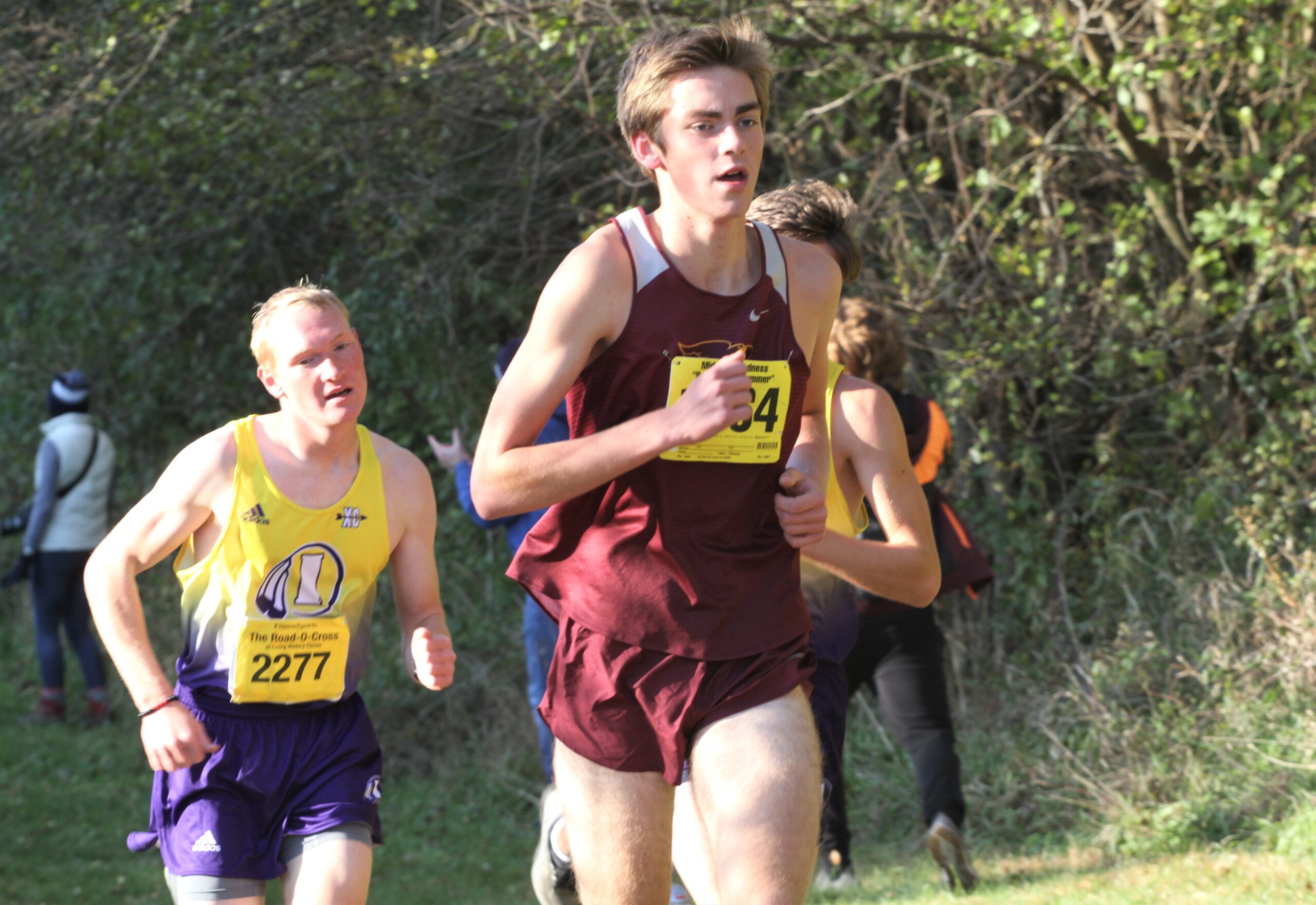 Senior Anders Peterson is also back along with juniors Truman Patterson, Michael Hayden and London Schuchart. Those four, as well as sophomores Alex Cox and Levi Hill, are all contending for varsity positions.
"Those guys have all worked really hard throughout the summer," Lindaman said.
There are 65 boys on the roster. Lindaman said the Hawks have adapted well to the COVID-19 guidelines.
"Everything has been different this season, but our numbers are still way up from last year," he said. "Unfortunately, much of the team-building and many of the fun things we do have had to be cut to ensure we are following protocol and staying safe. The kids are still showing up every day, working hard, and doing so with smiles on their faces."
Ankeny's ultimate goal is to qualify for the state meet as a team. Prior to last year, the Hawks made three consecutive trips to state, capped off by a fifth-place finish in 2018.
"As with every year, we want to be representing Ankeny High School at the state meet," Lindaman said. "We feel like we have a great team this year, and if we stay healthy, keep preparing the right way, and do what we are capable of, we will have a successful stretch of championship races."
Lindaman will be counting on his two most experienced runners to pave the way.
"I will really need to depend on Cael and Andrew to step up and help lead the team," he said. "Junior Carter Smith has already shown some great leadership for the team as well."