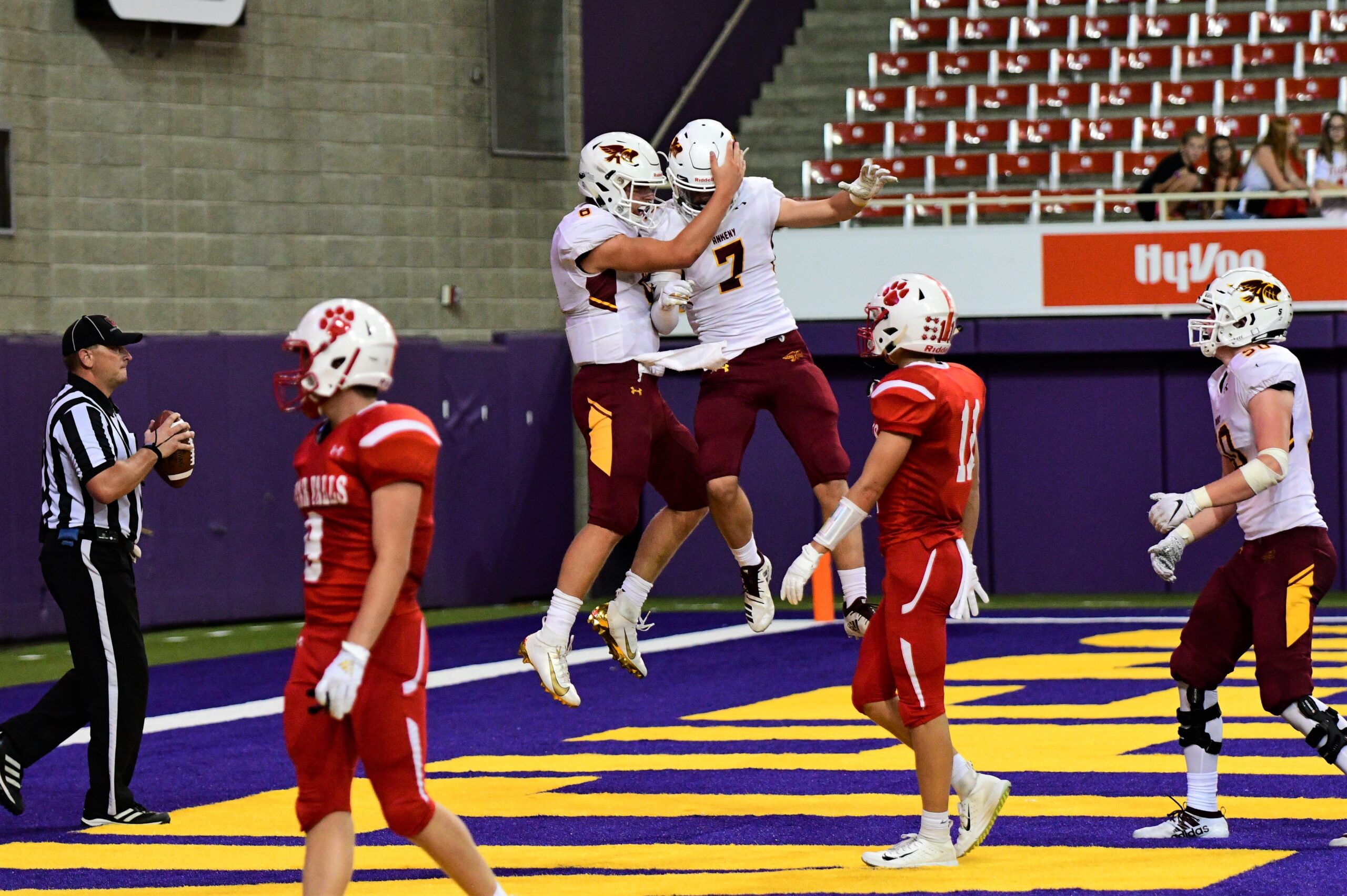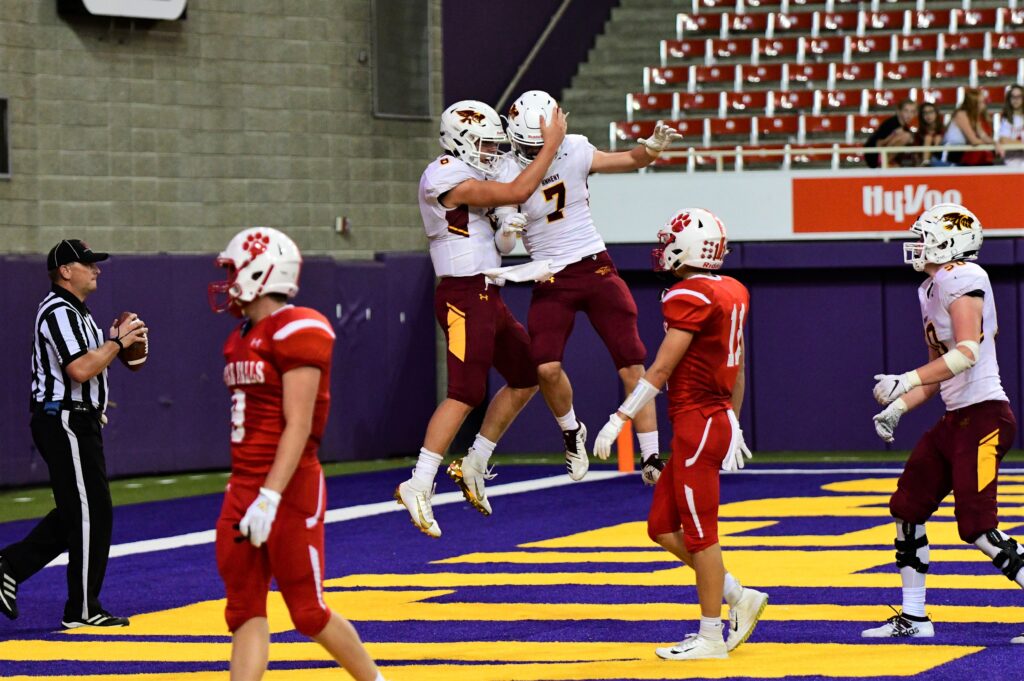 Ankeny football coach Rick Nelson is anxious to see what the Hawks can do.
He won't have to wait much longer.
The Hawks, who are second in the Class 4A preseason rankings, will open their season on Friday against archrival Ankeny Centennial. Kickoff at Ankeny Stadium, before a limited crowd due to COVID-19 concerns, is at 7 p.m.
"I think we're going to be pretty salty in our skill positions," said Nelson. "I'm just looking forward to it."
Ankeny returns a wealth of talent from last year's team that posted a 7-4 record and advanced to the Class 4A quarterfinals. Among the Hawks' returnees are quarterback Jase Bauer and receiver Brody Brecht, who were both ranked among the state's top 20 prospects in the Class of 2021 by The Des Moines Register.
Brecht was named to the Elite all-state team as a junior after catching 35 passes for 796 yards and seven touchdowns. He was the top receiving threat in Class 4A.
Brecht was joined on the Class 4A first team by Bauer, who passed for 2,207 yards and 20 touchdowns. He completed 61.5 percent of his passes (126-of-205).
Ankeny also returns senior receiver Kade Somers and senior tight end Weston Fulk. Somers caught 21 passes for 274 yards and three touchdowns a year ago, while Fulk had 24 receptions for 266 yards and three scores.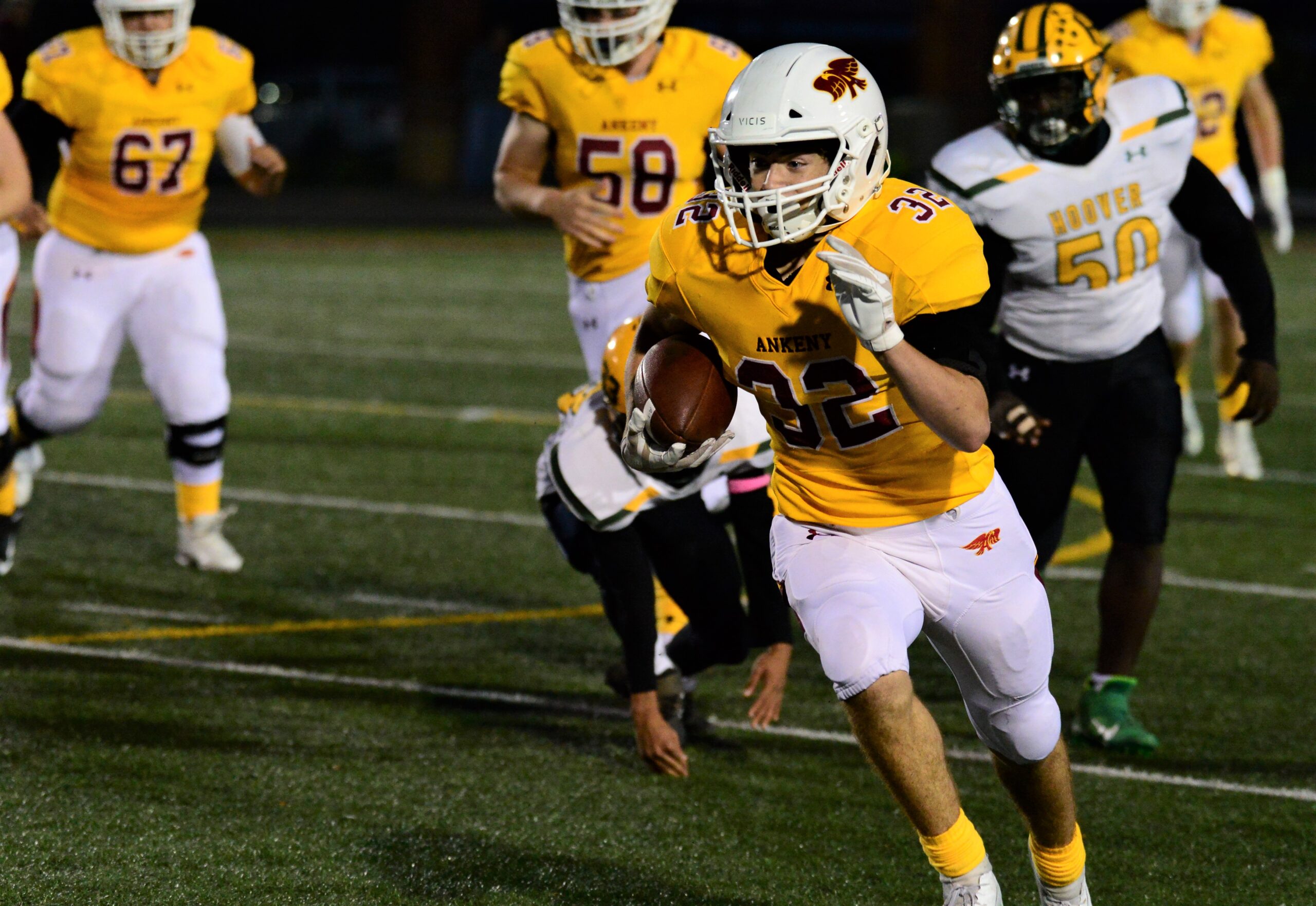 "Our receiving corps and our tight ends are pretty good," Nelson said. "And (Colin) Kadolph is a good running back."
Kadolph, a junior, ran 163 times for 1,000 yards and 16 touchdowns last season. He was ranked among the Register's top 20 prospects in the Class of 2022.
The Hawks have also added a talented transfer in Arland Bruce IV, who moved to Ankeny from the Kansas City area to play his senior season. Bruce and Brecht will be teammates at Iowa next year.
Bruce ran for 4,685 yards and 67 touchdowns while passing for 1,642 yards and 21 scores in his three seasons at Olathe (Kansas) North. He is expected to play running back and slot receiver for the Hawks.
"He's only had a few practices," Nelson said. "He's still trying to learn things, so we'll be limited in what we can do with him. But he's a really nice kid. He really works at it and he's pretty football-smart. We think we can get him some touches on the ball."
Defensively, Ankeny returns several key players, including senior linebacker Brecken Manus. Manus led the Hawks last year with 59 tackles and was named to the all-state third team by the Iowa Print Sports Writers Association.
Defensive back Ryan Crandall, a junior, is among the other returnees. He made 39 tackles as a sophomore.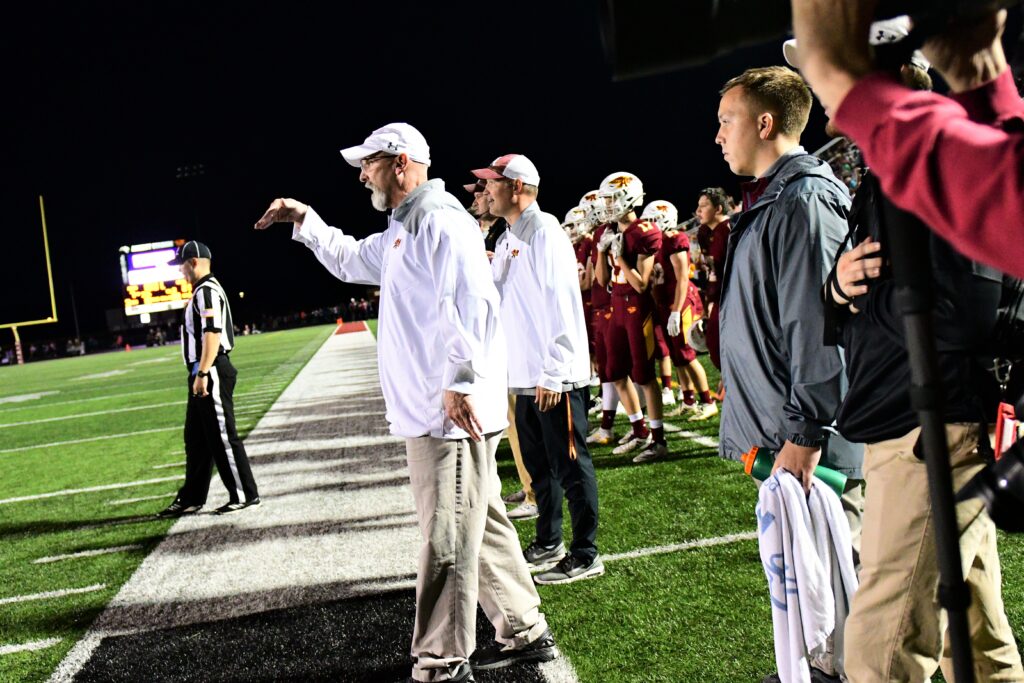 Crandall also intercepted five passes, returning them for 66 yards and one touchdown. He joined Kadolph on the all-district second team.
"We have great kids," Nelson said. "We just have a lot of untested kids up front on both sides of the ball. If we can get them to consistently grow throughout the season, I think we'll have a really nice team. We just don't have much time to get them ready."
Ankeny is seeking its first win over Centennial since 2015. The Jaguars won last year's game, 17-14, in overtime.
"They run the ball so well, so that's a concern," Nelson said. "Can we stop their run and put some points on the board? We haven't scored a lot against them in the last few games."
The Hawks' seven-game schedule also includes matchups against Waukee, Valley and Johnston. The Tigers are ranked No. 1.
"I think we all have pretty tough schedules," Nelson said. "Fingers crossed, I hope we can stay healthy. If we give our skill kids a shot to do what they can do, I think we're very talented. But it all starts up front."