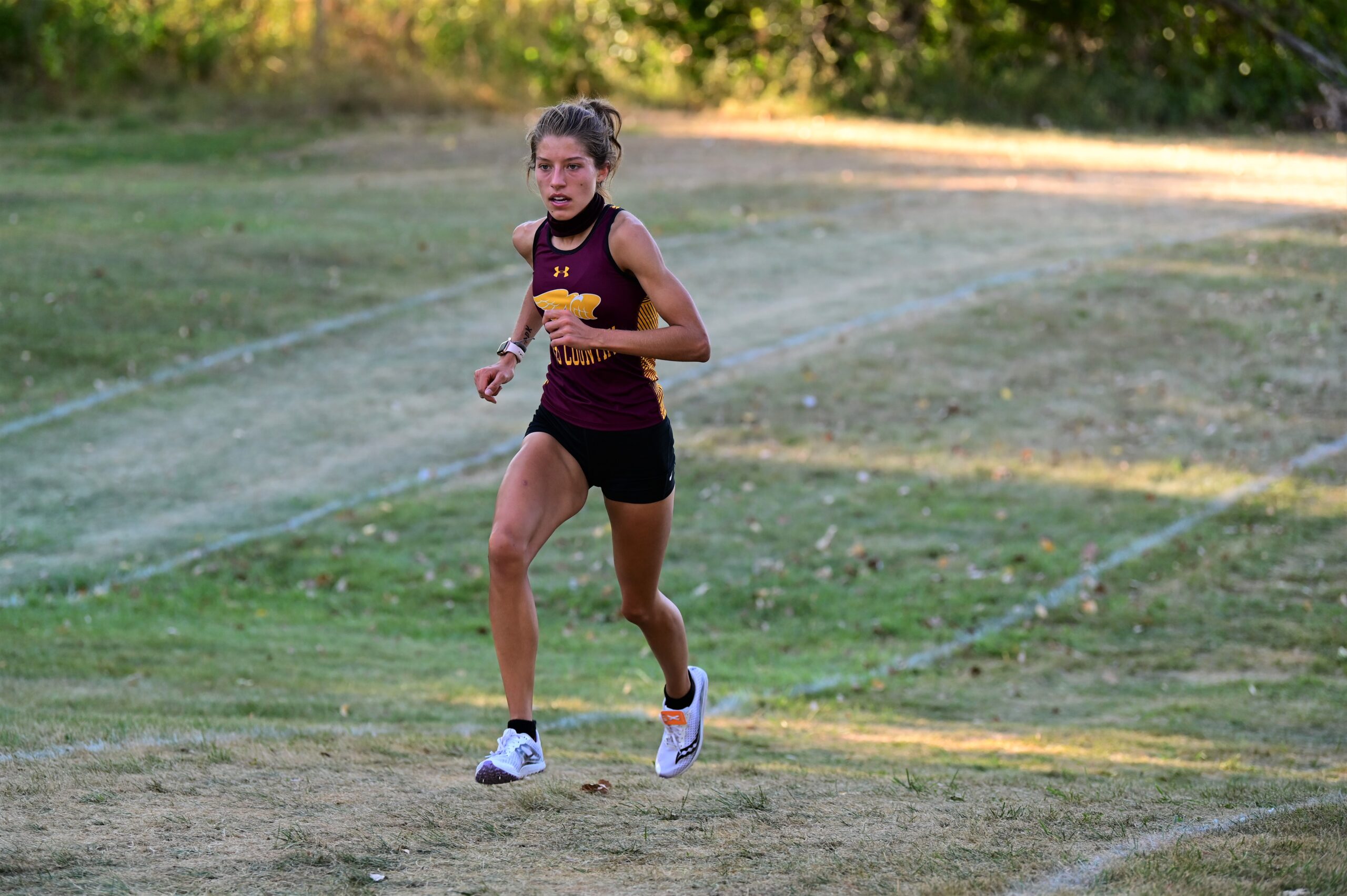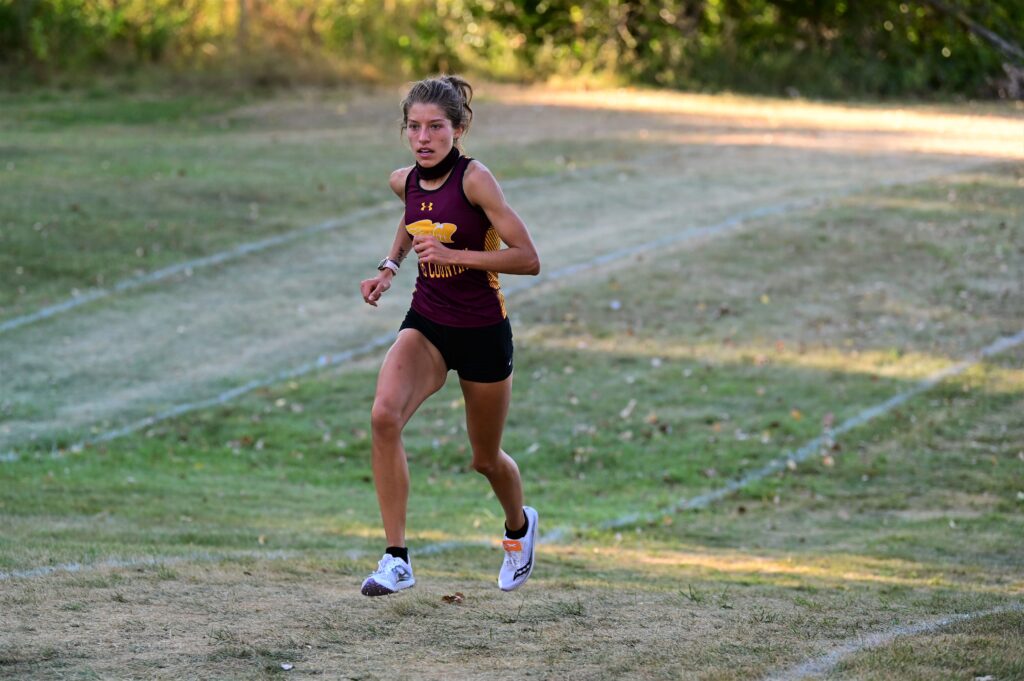 Ankeny senior Lauren McMahon surprised herself on Thursday at the DMACC cross country course.
She surprised her opponents, too.
McMahon cruised to an easy victory in her first varsity race, posting a time of 18 minutes 32 seconds on the 5K course. She finished 23 seconds ahead of Valley's Lauren Schulze.
"I had no idea what to expect honestly," said McMahon. "I was just excited and a little bit nervous, that's for sure."
The meet was part of the Kirk Schmaltz Invitational that was hosted by Ames. Ankeny decided to host a smaller meet after last week's meet at DMACC was called off due to excessive heat.
McMahon helped the Hawkettes defeat crosstown rival Ankeny Centennial for the first time since the split into two high schools in 2013, according to Centennial girls' coach Eric Cogdill.
"She's a senior who has never ran before," Cogdill said of McMahon. "I was talking to the junior high coach, and he said she came out as an eighth grader (for track) and was a thrower. So she's transformed a little bit, and she came to play. That's something else to come out as a senior and win your first race against a pretty stacked field. Valley is ranked No. 4 and Lauren Schulze is a Drake Relays qualifier. That's an impressive run."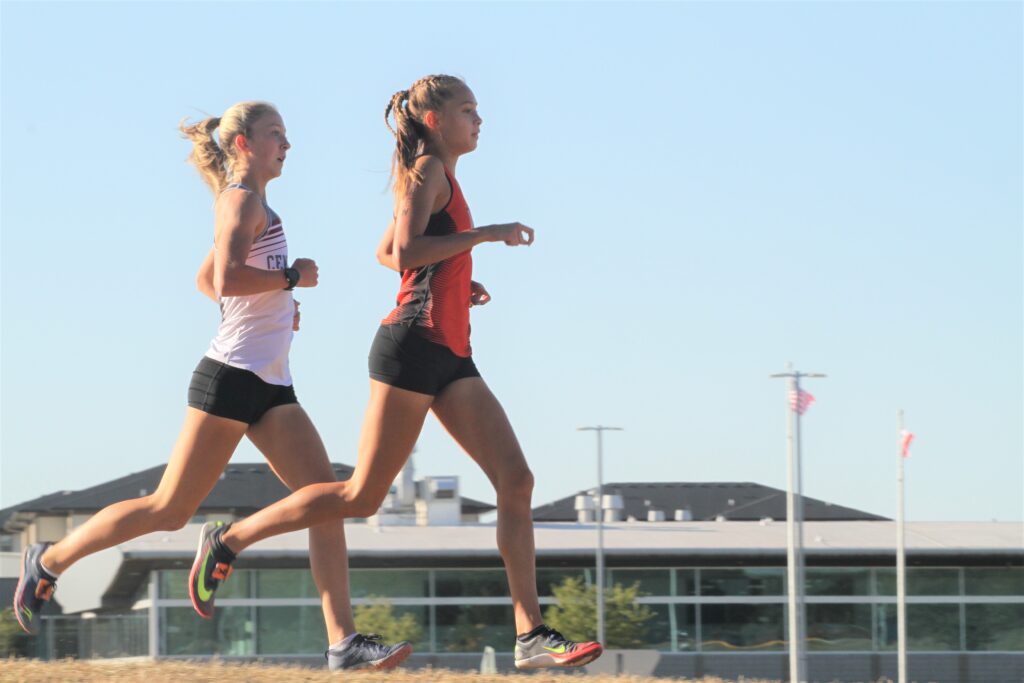 Valley won the three-team meet with 30 points. Ankeny finished with 41 points, while Centennial had 52.
Centennial's Rondi Quass battled Schulze for the early lead before McMahon came from behind and took control of the race. She credited her success to a lot of hard work in the offseason.
"It's all about the dedication," McMahon said. "I really wanted it, so I just went out and did the work."
Ankeny coach Eric Klingensmith said McMahon exceeded his expectations.
"She showed great promise this summer and in early season training," he said. "We had high hopes for her in this race, but she crushed the goal she set for her first 5K."
Talia Dosh placed fourth for the Hawkettes in 20:20. Jenna Pitz was eighth in 20:57, Marika Kisgen took 13th in 21:29, Paige Beason placed 15th in 21:33, Megan Bosch was 20th in 22:17, and Elizabeth Proctor finished 21st in 22:57.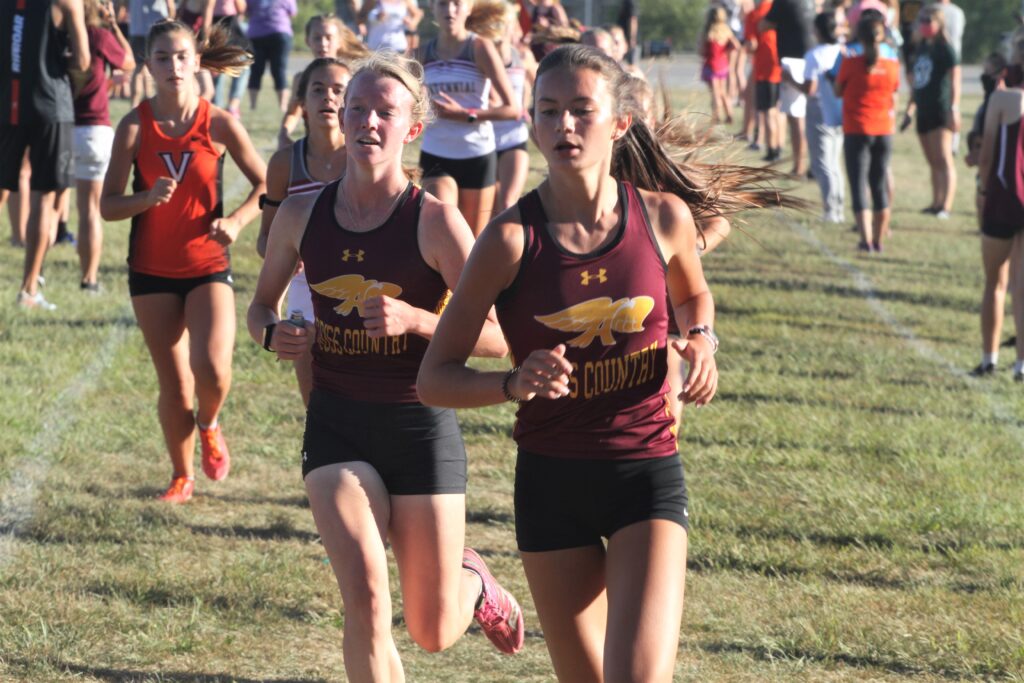 "I've been running with Talia and Marika, and they're doing great, too," McMahon said. "All of my teammates have been super supportive, and we all just try to stick together."
Klingensmith was proud of his girls for running a smart race in their season opener.
"We just talked about running smart, relaxed races and having fun," he said. "Dosh ran with grit as she continued to (pass) those girls in front of her, scoring big for us with a fourth-place finish. Pitz fought off several competitors, while Beason turned on her speed in the final 800 meters to overtake several runners, rounding out our top five."
Quass, meanwhile, led Centennial with a fifth-place finish. She was clocked in 20:36.
"I didn't do what I wanted to do this first race, but I feel like for this time of the season it's a good place to start," Quass said. "I wanted to go out about 6 (minutes) flat, but I ended up going out with (Schulze)–which ended up being 5:47."
Alayna Wallace took seventh for the Jaguars in 20:47. Anja Peck was 11th in 21:19, Lauren Reimer placed 12th in 21:24, Kendall Jorgensen was 17th in 21:46, Katie Jensen placed 18th in 21:53, and Grace Meador finished 19th in 21:58.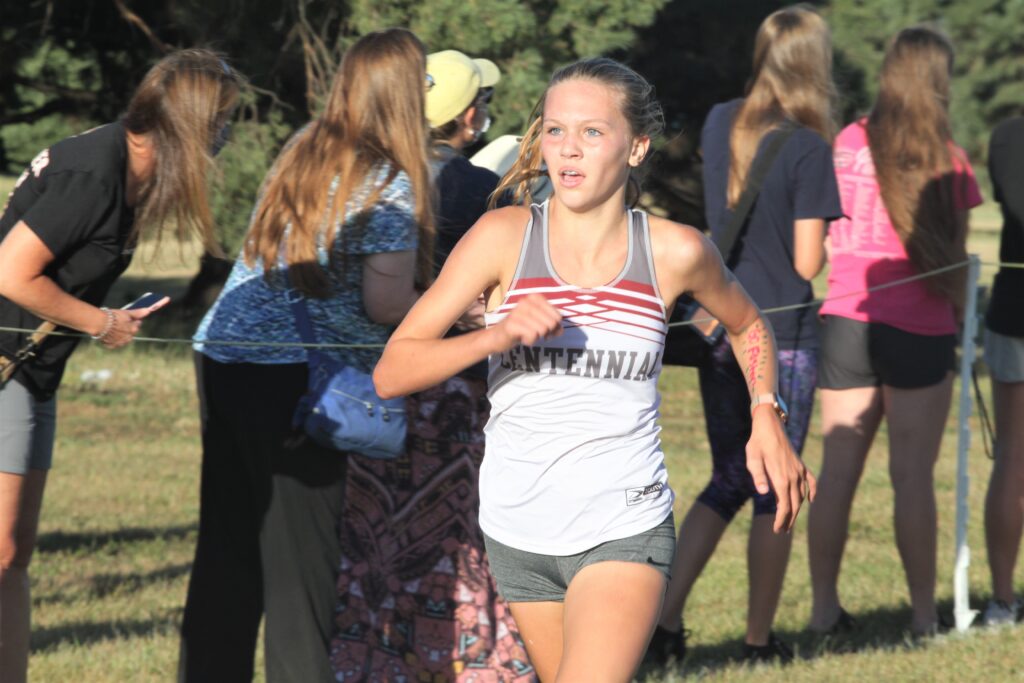 "We were ok. A couple (of girls) maybe got out too quick," Cogdill said. "We've got some young girls in our third and fourth spots, and that was really promising to see–they competed really hard. I asked them both to go get one more Ankeny girl because if they did that's a four-point swing, and they did it."
Centennial competed without three-time state qualifier Kathryn Vortherms, who is nursing what is believed to be a minor injury.
"It's been strange running without her the past two weeks," Quass said.
The Jaguars missed Vortherms' leadership, Cogdill said.
"That was a big difference-maker for us," he said. "This is the first time since the split we've lost to (Ankeny). Missing Kat was a piece of that. In a three-team race, one hiccup here or a missing girl there is really going to amplify things."
Both Ankeny and Centennial will compete in the Marshalltown Invitational on Thursday at Marshalltown Community College.
"It was fun to watch our ladies race competitively tonight," Klingensmith said. "I feel like they've etched a spot in the team standings and will continue to grow and get better over the course of the season. It will be fun to watch them progress this season."