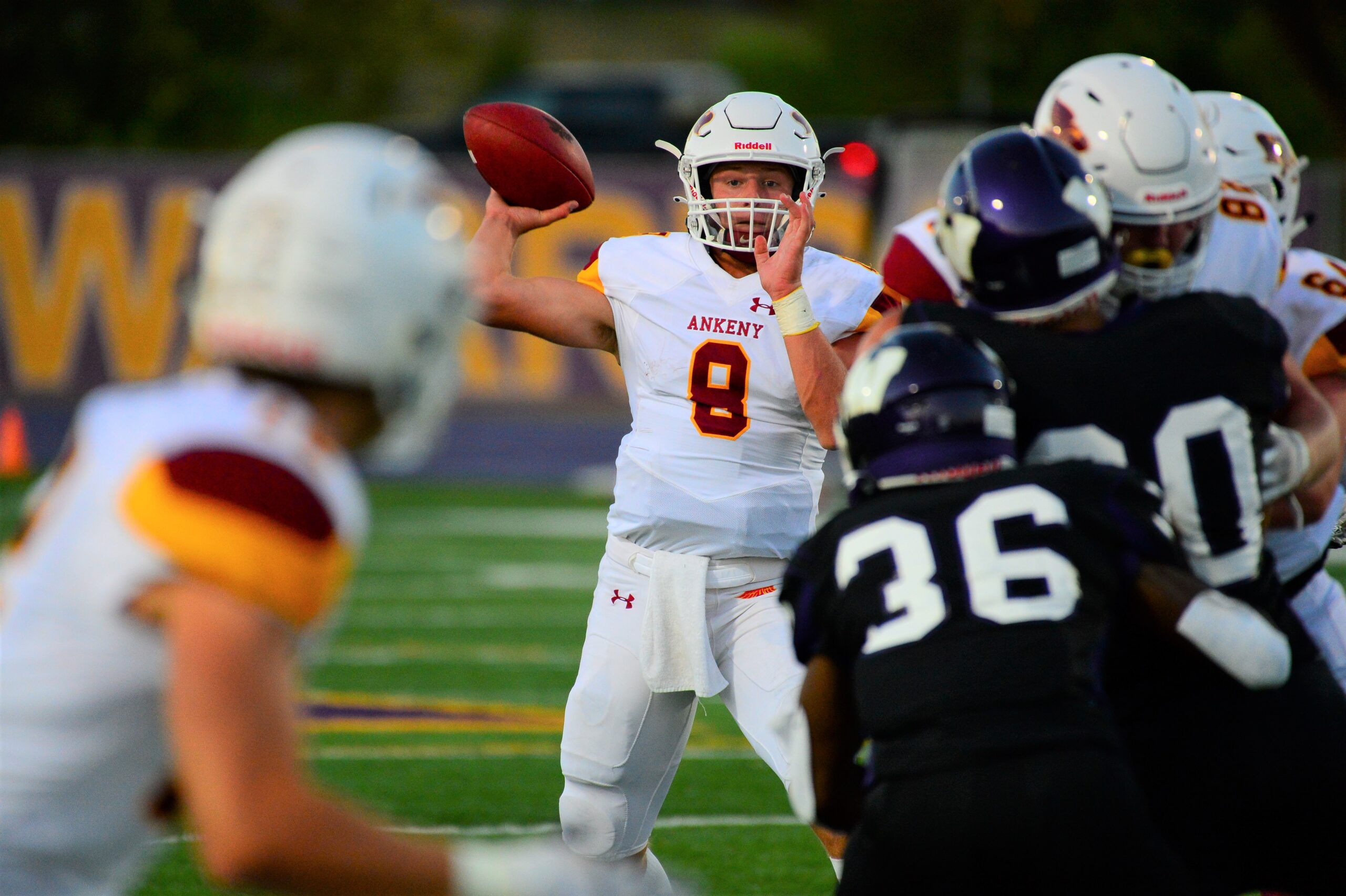 (Story by David Klockenga)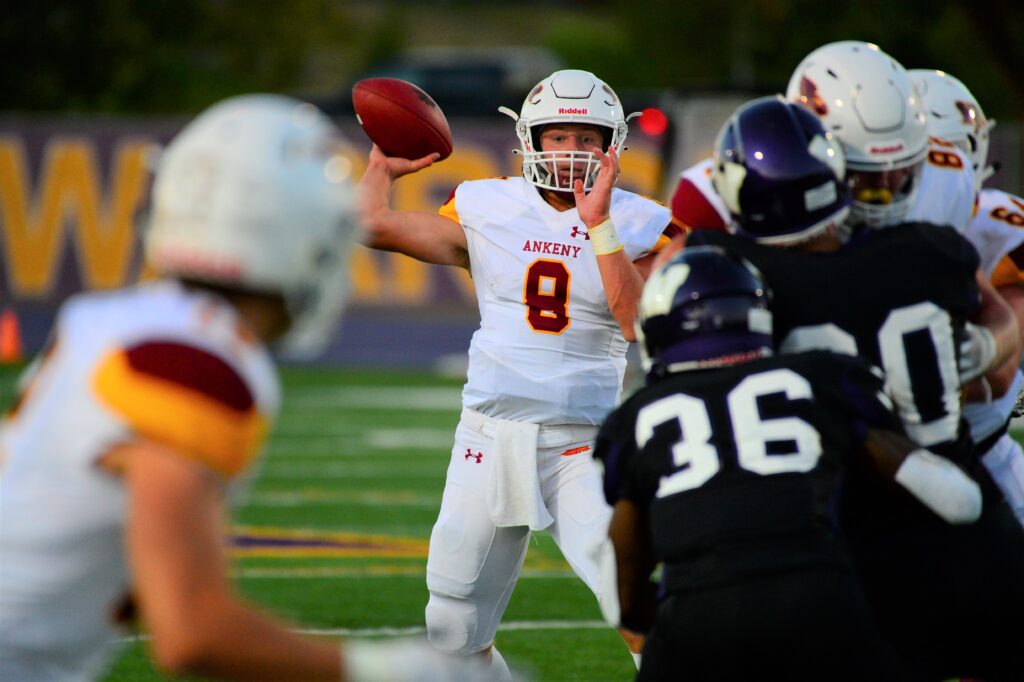 The 10th-ranked Waukee football team scored two fourth-quarter touchdowns and rallied for a 21-17 victory over No. 2 Ankeny on Friday at Waukee Stadium.
Ankeny had built a 17-7 lead with two third-quarter touchdowns, but the Hawks could not stop Waukee on its last two drives, giving up the go-ahead score with 7.6 seconds left in the game.
Waukee (1-1) closed the gap to 17-14 with 7:08 remaining on a 35-yard touchdown pass to tight end Edward Saidat Jr., who made a one-handed catch over the middle and then raced to the end zone.
Ankeny (1-1) took about 4 minutes off the clock before punting the ball back to Waukee, which took over at the Warriors' 9-yard line with 2:45 left to play. Waukee then went on a 14-play drive and won the game on an 11-yard pass to Dale Stout, who caught the ball in the left corner of the end zone in the final seconds.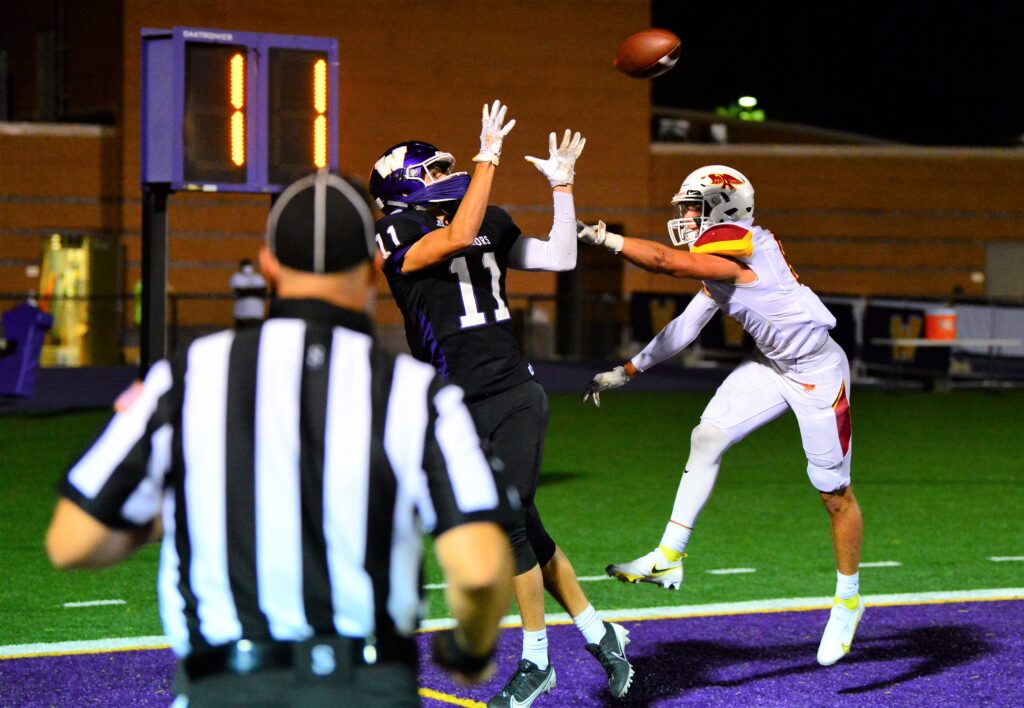 "I would have never guessed they would have went from the 9 to score," said Ankeny coach Rick Nelson. "They hadn't moved the ball all day."
The Hawks moved the ball in the first half thanks in part to the combination of quarterback Jase Bauer and receiver Kade Somers. Somers had four first-half catches for 66 yards while Bauer was 8-of-14 for 112 yards, but Ankeny was held out of the end zone and had to settle for only one field goal.
Receiver Brody Brecht did not have a first-half reception, but he contributed in a big way on defense. He intercepted a pass near the goal line late in the half to prevent Waukee from adding to its 7-3 lead.
Somers helped Ankeny build some momentum to start the second half when he caught a pass that was tipped by Waukee cornerback Aaron Smith for a 43-yard gain. Five plays later, Bauer ran it in from 4 yards out to give the Hawks a 10-7 lead.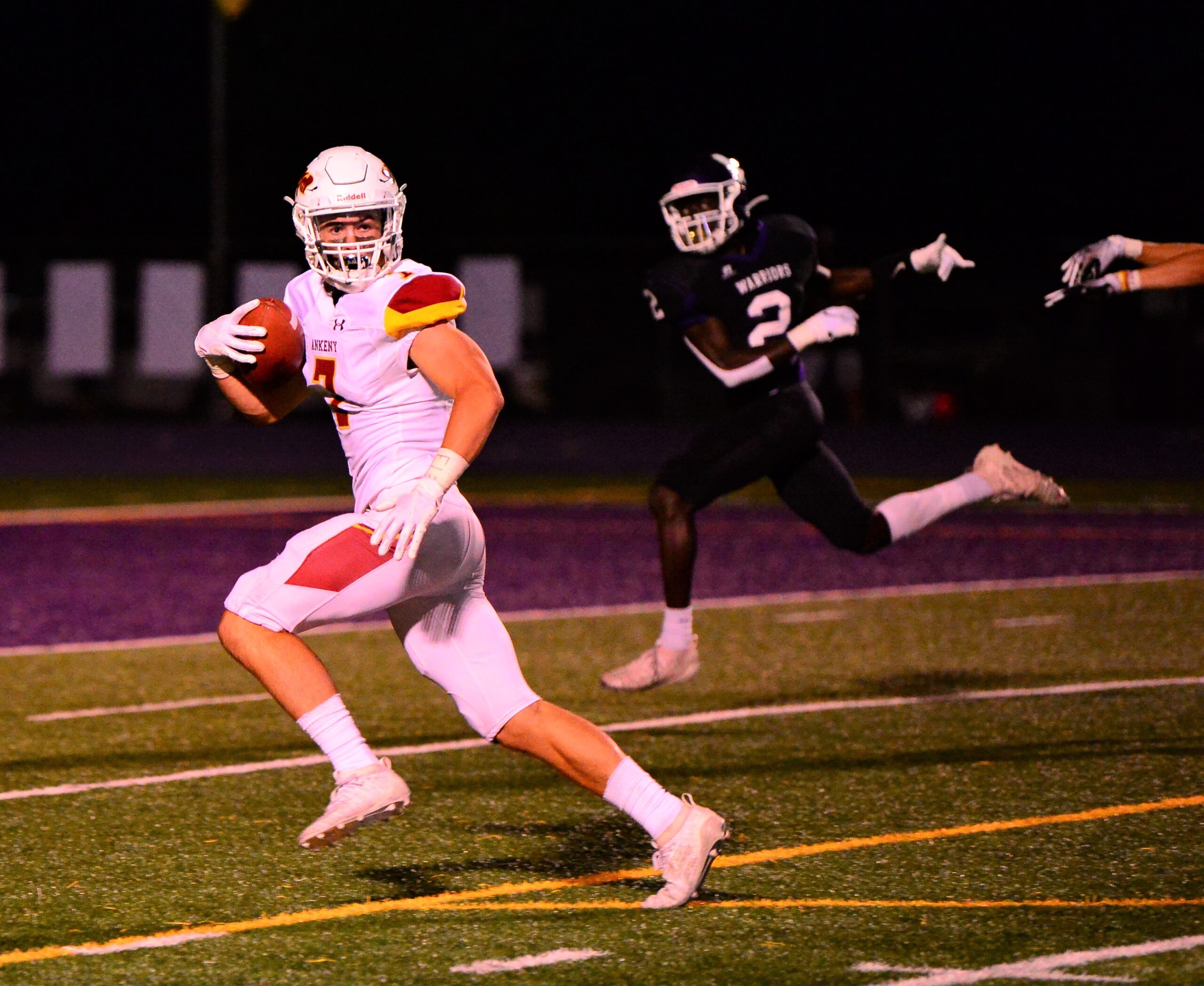 The Ankeny defense then got a stop thanks in part to one of two sacks by Jackson Pennigroth. The offense followed with a 38-yard run by Bauer, who then threw a 33-yard touchdown pass to Somers to make it 17-7 with 4:42 remaining in the third quarter.
Ankeny got a solid second half from reserve running back Reid Johnson, who carried the ball seven times for 47 yards and caught one pass for 8 yards. Johnson, a sophomore, took over after starter Colin Kadolph suffered an injury right before halftime.
Nelson speculated that Kadolph may have broken his collarbone.
Ankeny finished with 438 total yards to Waukee's 370. Bauer was 16-of-25 for 236 yards and rushed the ball 19 times for another 130 yards, while Somers had seven catches for 109 yards. Waukee quarterback Jakob Holcomb ended the night 17-of-30 for 247 yards.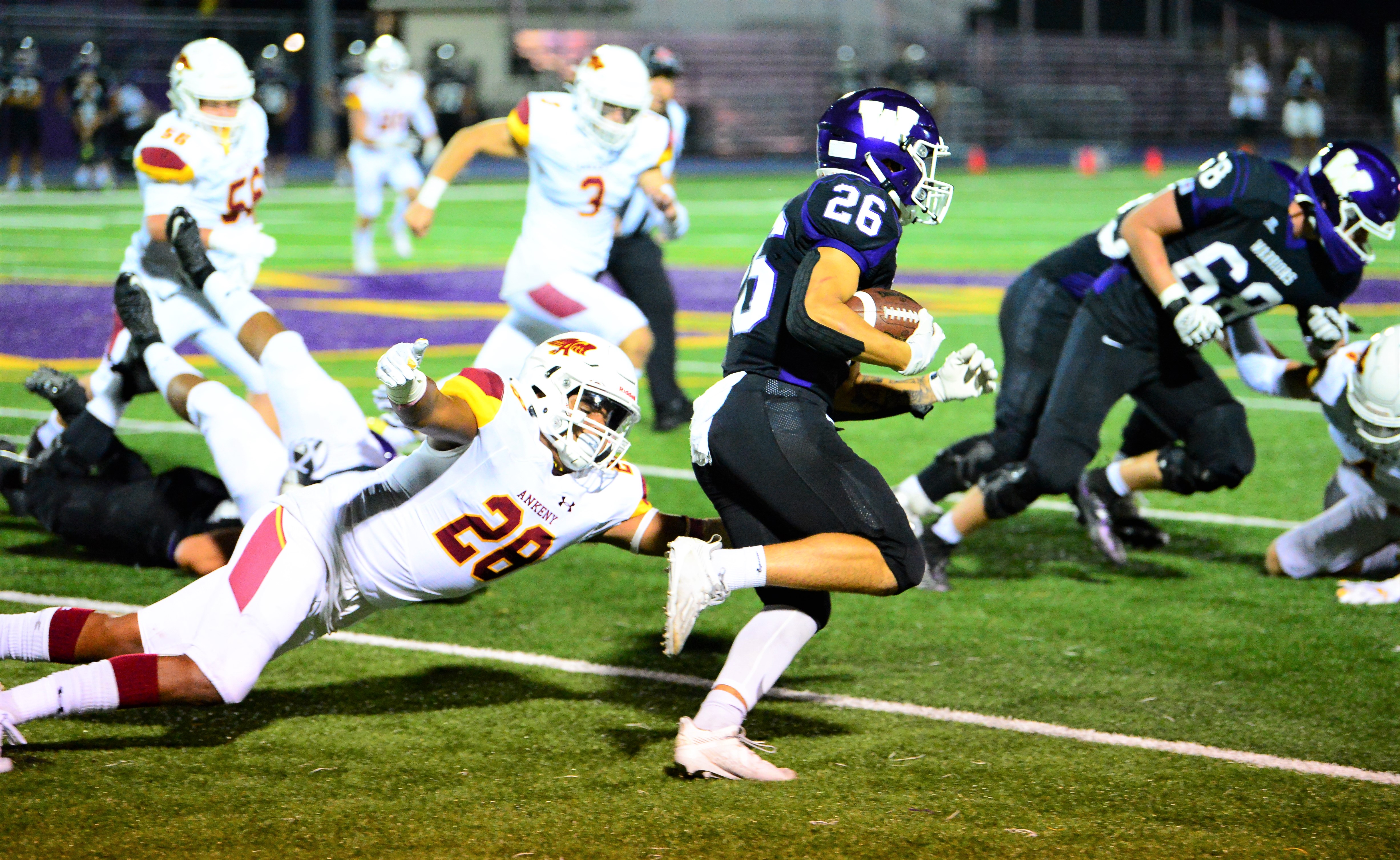 After the game ended, the Waukee PA announcer was heard saying, "Hey, number 11, you're not in Kansas anymore", in reference to Stout, the senior that transferred from Olathe North to Waukee. His former teammate, Arland Bruce IV, transferred to Ankeny and will have an appeal hearing with the Iowa High School Athletic Association on Thursday morning to determine his eligibility status.
"I don't know why people don't like Arland. They don't know Arland," Nelson said. "He's a great kid."
Ankeny will try to regroup on Friday when it travels to Fort Dodge to meet the Dodgers (2-0).
"We have some work to do, but we still have a lot of season to play and we are going to have a good football team," Nelson said.