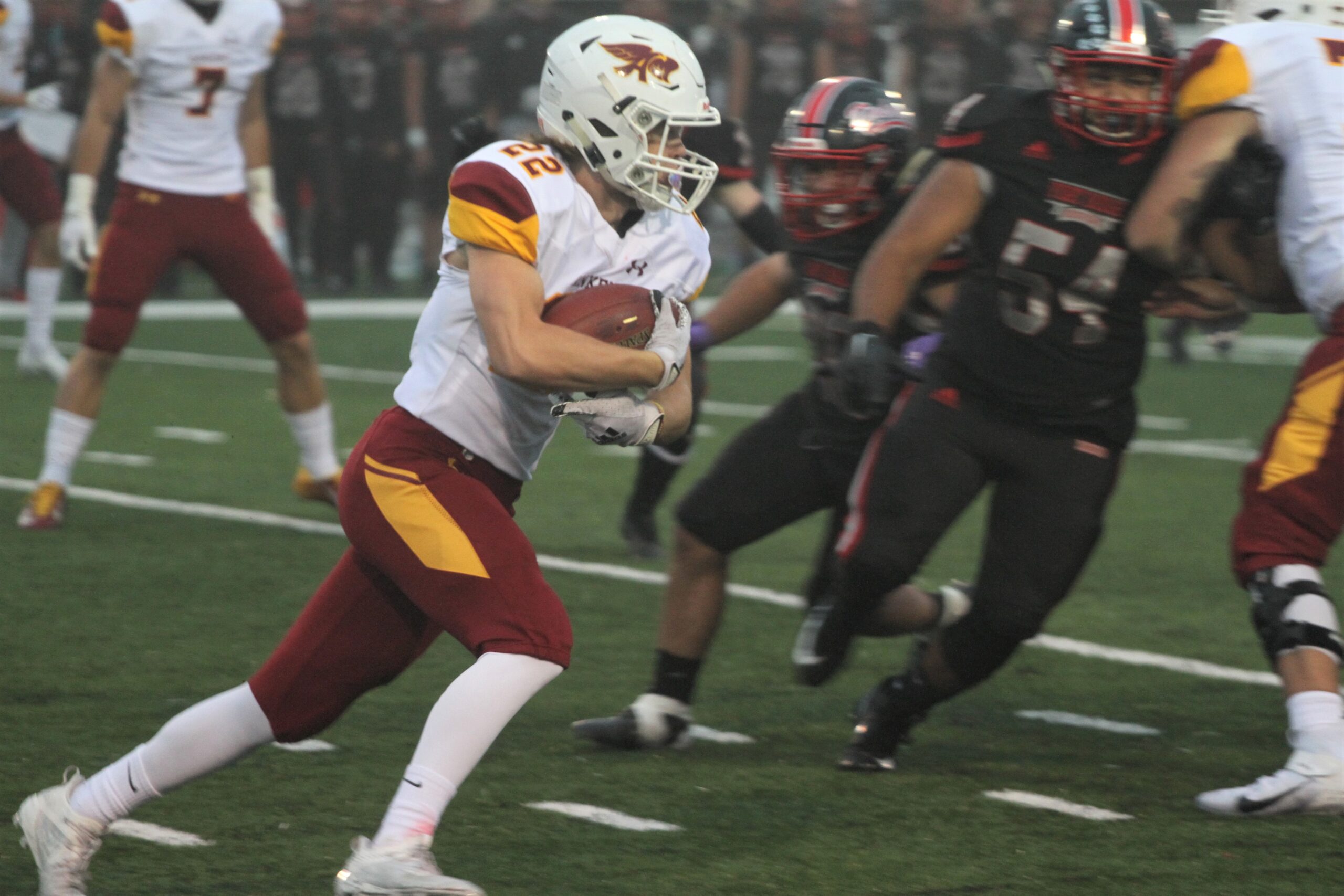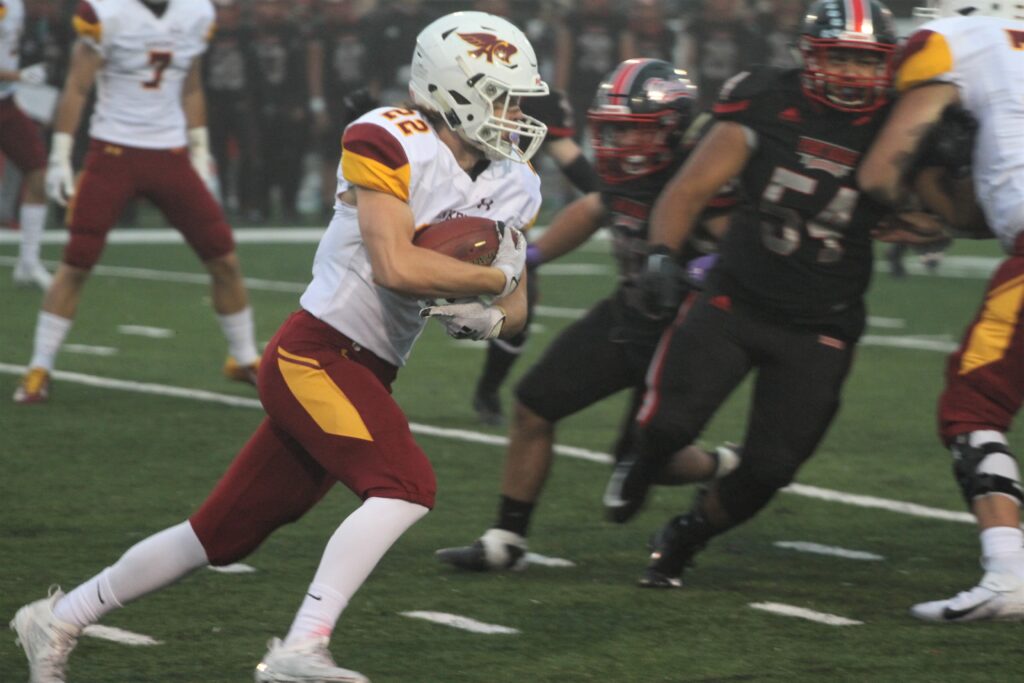 On a rainy night at Dodger Stadium, the Ankeny football team rediscovered its mojo.
One week after suffering a heartbreaking loss at Waukee, the sixth-ranked Hawks overcame the wet conditions on Friday to post a 52-18 victory over No. 10 Fort Dodge, dominating the game on both sides of the ball.
"We definitely came out with a little bit of a chip on our shoulder tonight," said Ankeny linebacker Brecken Manus. "We really wanted to come out and get a convincing win."
The Hawks (2-1) limited Fort Dodge star tailback Dayson Clayton to just 74 yards rushing on 22 carries. Clayton had rushed for 679 yards and 10 touchdowns in the first two games as the Dodgers (2-1) averaged 58.5 points in wins over Ames and Sioux City East.
"On the one run he had for 19 or 20 yards, he was like a freight train," said Ankeny coach Rick Nelson. "But our kids did really well. I thought if (Fort Dodge) was going to score it would be on the ground with that guy, but they threw a couple bombs on us. It wasn't the greatest conditions for us, but I was really proud of our kids."
Ankeny quarterback Jase Bauer ran for three touchdowns and passed for another, doing most of his damage on the ground. He ran for 117 yards on 19 carries while completing just 8-of-23 passes for 79 yards.
"Obviously, with the mist, it was definitely harder to catch and throw the ball," Bauer said. "We knew coming into the game that there was a possibility of rain, so we knew we'd have to run on the ground more than we'd like to. We started off a little slow, but I think we worked it out and we put up 50 (points) on the board."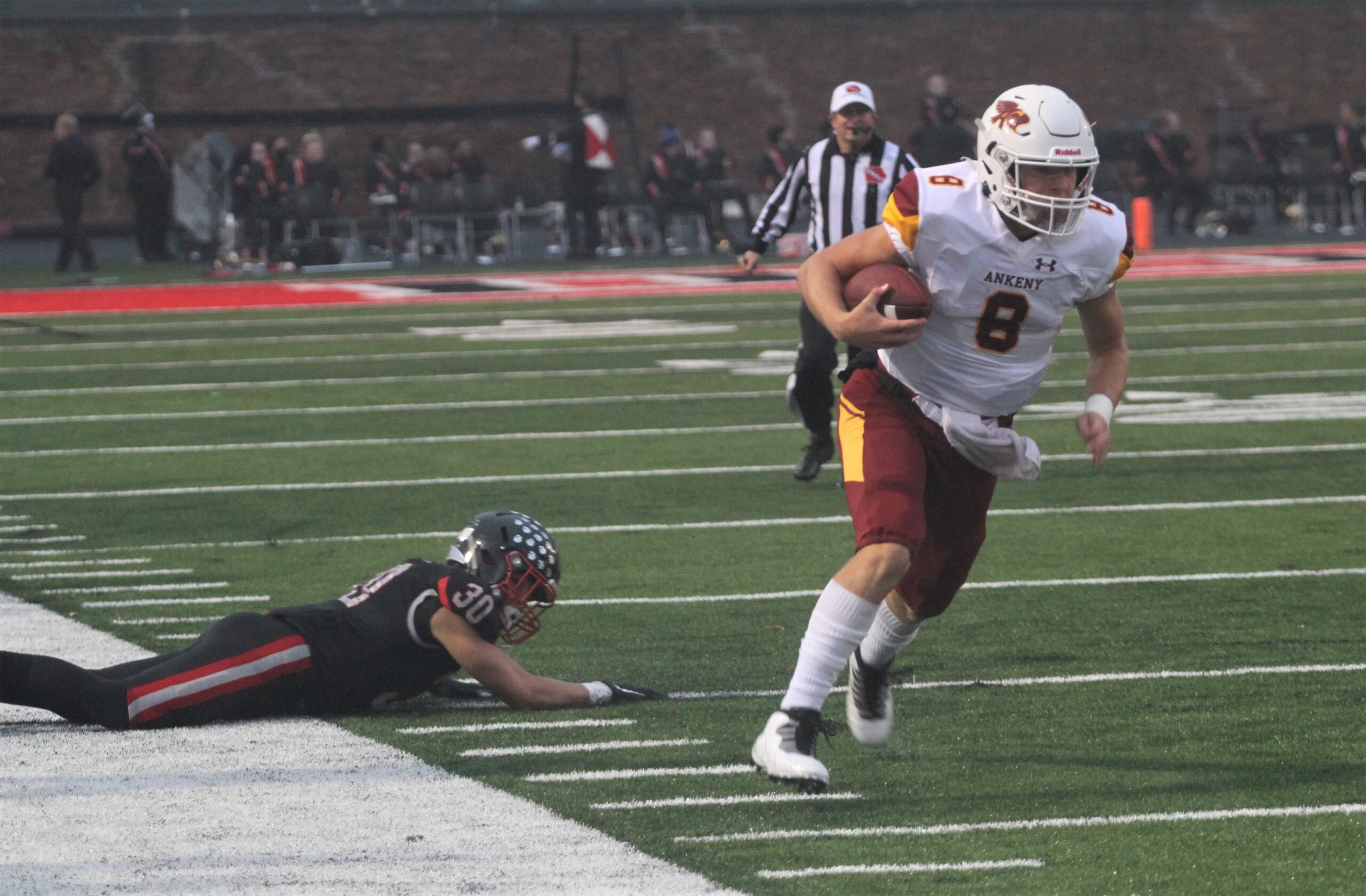 The Hawks relied heavily on sophomore running back Reid Johnson, who rushed for 135 yards on 31 carries. Johnson scored on a 6-yard run midway through the second quarter to give Ankeny a 21-6 lead at halftime.
Johnson was filling in for injured starter Colin Kadolph, who is expected to be back for Friday's game at Council Bluffs Jefferson.
"I think we dropped the first three passes, and then we were having a little protection problems," Nelson said. "They blitz from a lot of different angles so we just decided to see if we could get the run game going. Our kids ran hard, and we blocked up front. We just weren't hitting on all cylinders in the passing game."
Despite its struggles through the air, Ankeny still racked up 429 total yards. Nate Nessa capped off the win with two late touchdown runs, including one of 77 yards.
"(Ankeny)'s a really, really good football team," Dodgers coach Nik Moser told the Fort Dodge Messenger. "They were ranked in the top three early on for a reason, and they'll be right in the mix when all is said and done. I couldn't be more proud of our defense for keeping us in it. We just couldn't get out of our own way with some mental mistakes, and our offense wasn't where it needed to be. That's a credit to a stout Ankeny defense, but it's also on me for not putting us in better position and calling a better game."
Ankeny opened the game with a long drive that ended with a 5-yard scoring run by Bauer. The Hawks completed just one pass on that possession.
After the ensuing kickoff, Fort Dodge began its first possession in a wildcat formation with Clayton taking direct snaps from center. On the Dodgers' first two plays, Clayton was stopped for little or no gain.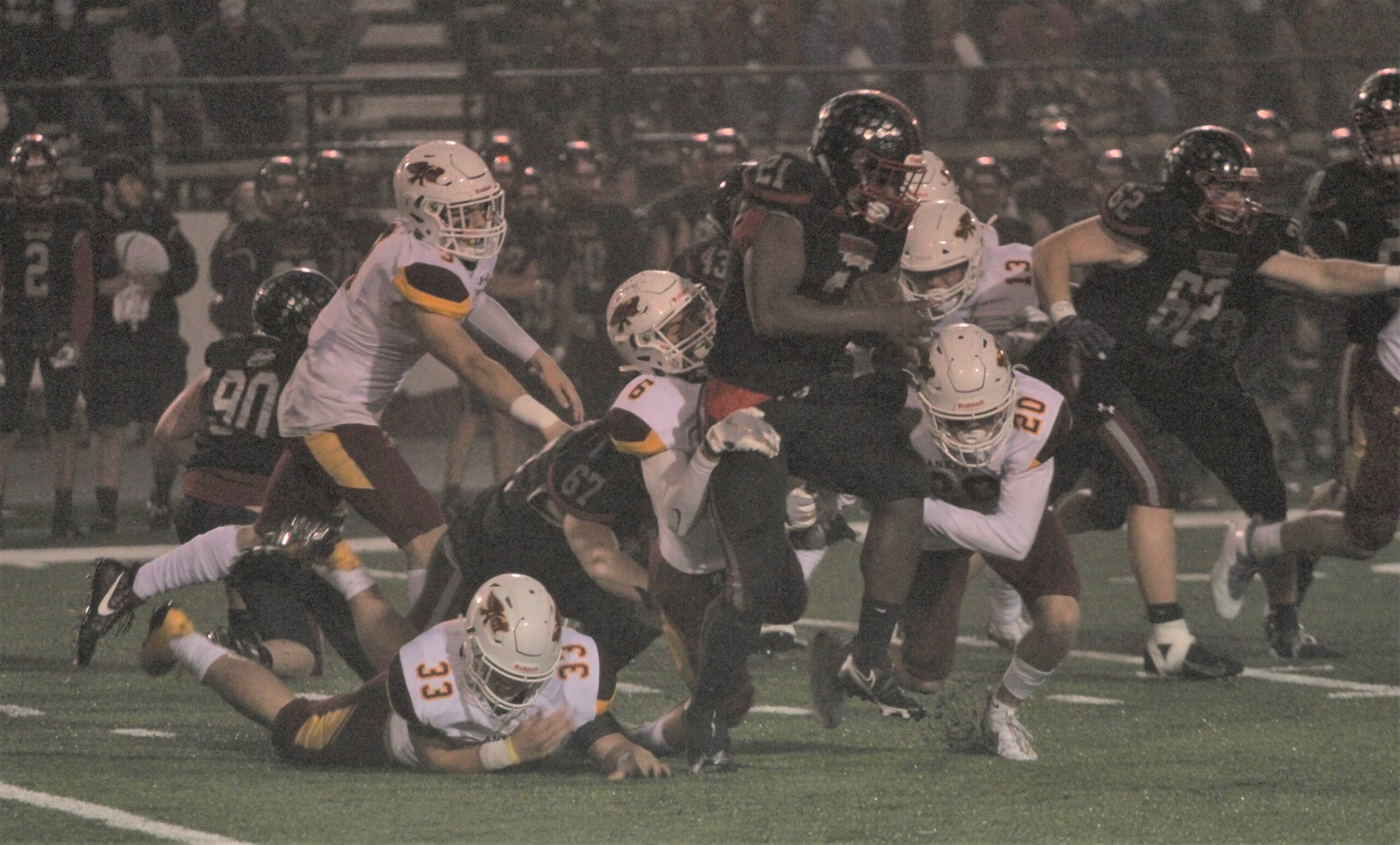 "We just stacked the box," Manus said. "We put in a package for him and really tried to load the box and make them pass. They hit a few passes on us, but we'll take that."
On third down, Clayton took another direct snap and started to run, then pulled up and fired a 74-yard touchdown pass to a wide-open Tyler Schreier down the middle of the field.
"I think they surprised us a little bit with that one," Manus said.
However, Ankeny answered with a 10-yard scoring run by Bauer less than 2 minutes later. The Hawks eventually built a 31-6 advantage before Fort Dodge scored again on a 61-yard pass from Carson Peterson to Schreier with 51 seconds left in the third quarter.
"Our defense has been great all year," said Bauer, who also scored on a 30-yard run in the second half. "They get us in so many short fields that it makes it easy for us to go score. I had all the confidence in the world in them tonight. They played great. I was pretty proud of them."
Bauer connected with Brody Brecht for an 8-yard touchdown pass early in the fourth quarter. Ankeny's other points came on a 21-yard field goal by Max Pelham after the Dodgers failed to convert a fake punt from their own 10-yard line midway through the third quarter.
"They really dominated us on special teams and with field position," Moser told the Messenger. "We have a lot of improving still to do overall. We knew that coming in. Ankeny is obviously better than us at this point, and we caught them at a bad time (coming off a loss). But I'm not going to fault our effort at all."