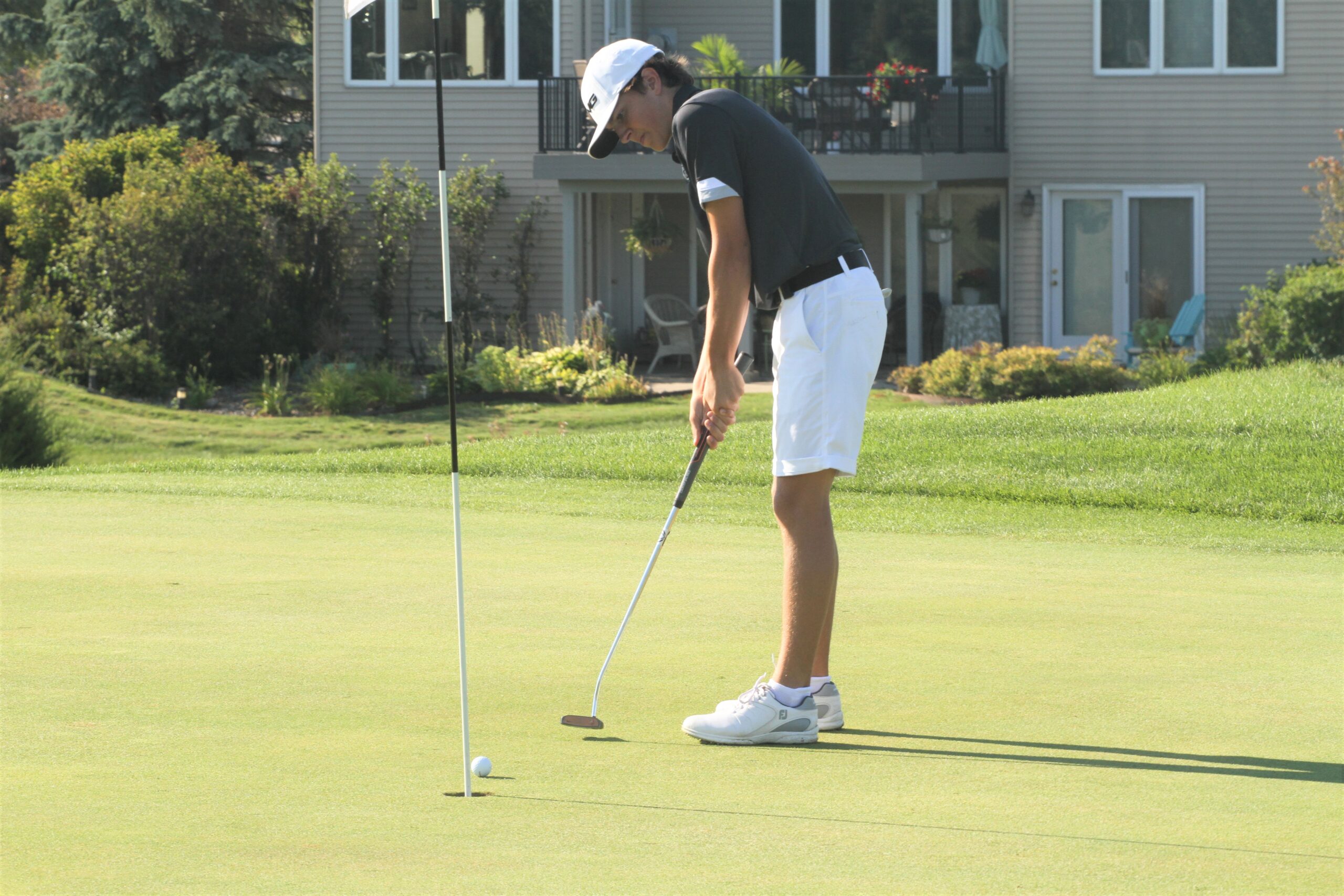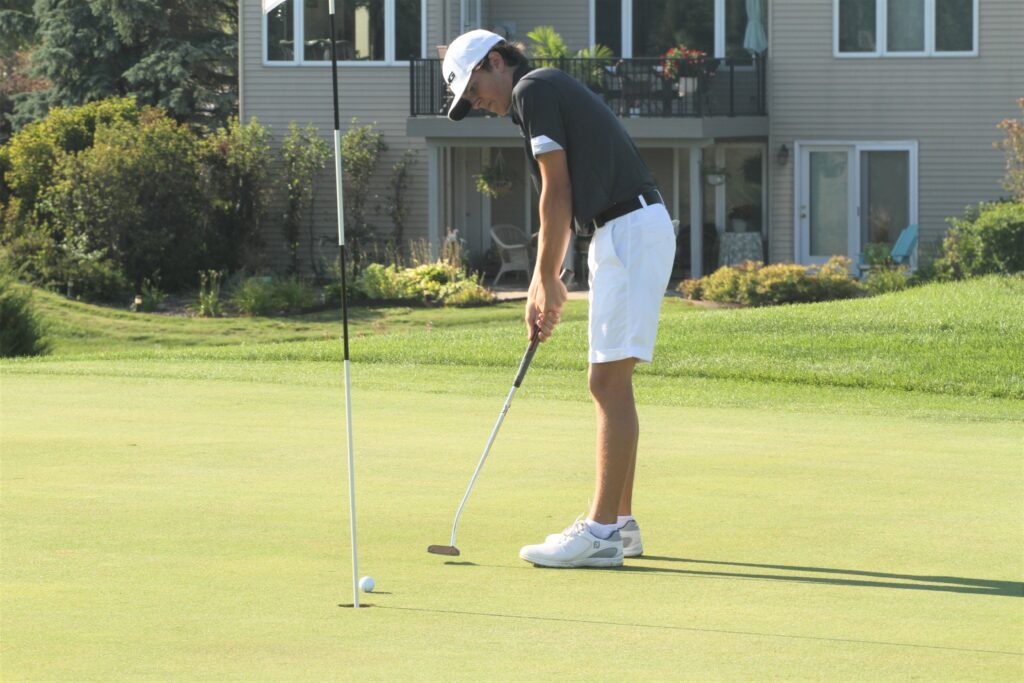 Earlier this month, the Ankeny Centennial boys' golf team struggled to a 329 total in the Ames Quadrangular at Veenker Golf Course.
On Tuesday, the sixth-ranked Jaguars played the same course with much better results.
Centennial shot a 306 to win the Turk Bowman Invitational over four other teams. Indianola was the runner-up with a 324.
"The boys played great today–23 strokes better than our previous trip to Veenker," said Centennial coach Rick Fee. "We are starting to see a difference in our play in a good way. I wouldn't say starting to peak yet, but we are on the right track. At this point in the season that's what you need to see as we get closer to the conference tournament and postseason play."
The event was also used as a dual meet between Centennial and Mason City, which the Jaguars won by 99 strokes. They finished with a 3-2 record in the CIML Iowa Conference.
Sam Vertanen of Ames carded an even-par 72 to earn medalist honors. Centennial's Jack Winkel and Jonathan Saddoris each shot a 75 to place third and fifth, respectively.
"I definitely feel like I played better from the last time I played at Veenker," said Saddoris, who had a 79 in the earlier meet. "It was a lot more of an easy-going round today. I had 15 total pars and couldn't seem to get anything to drop. I wasn't disappointed with my score, but I knew I left plenty of strokes out on the course. Any day I shoot 75 is never a bad day, though."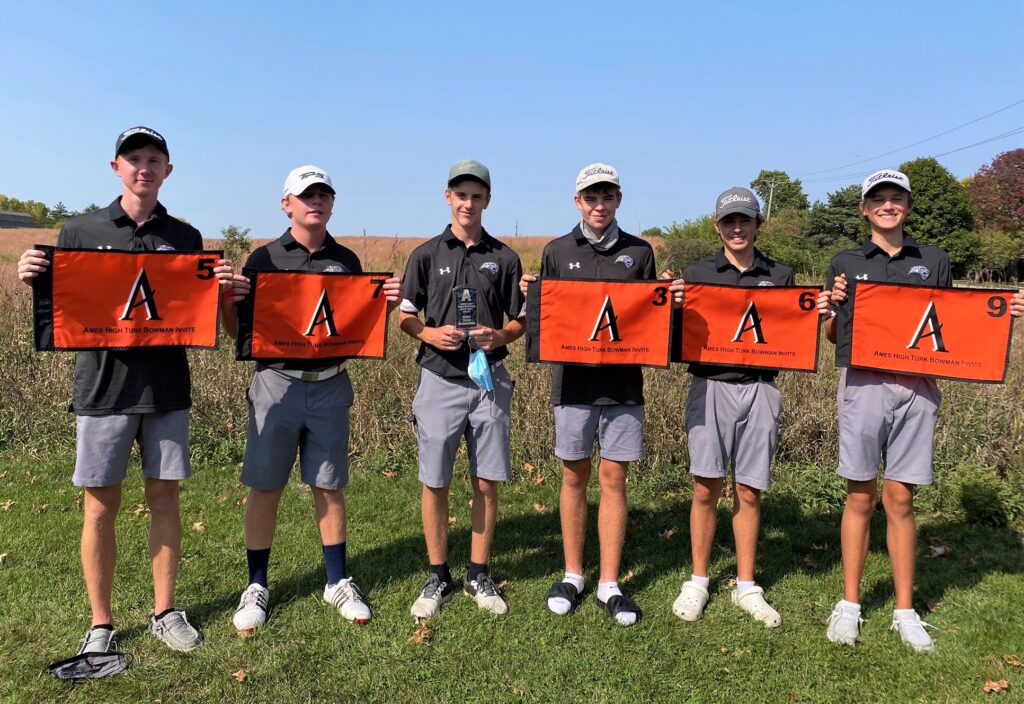 Ethan King fired a 77 to place sixth for the Jaguars. Lawson Hachmeister and Danny Paulson each shot a 79 to finish seventh and ninth, respectively.
Kellen Welsch added an 82.
"My top guys are posting solid rounds, and everyone around them is starting to show the ability to post lower scores as well," Fee said.
It marked only the second time this season that Centennial posted five scores in the 70s.
"It was nice to get the win today, and I'm proud of the way my teammates played," Saddoris said. "We improved by 20-some shots today, compared to the last time we competed at Veenker. I think we are trending in the right direction heading into the postseason."
The Jaguars will head to Copper Creek on Wednesday to play in the Southeast Polk Invitational–their third meet in three days. No. 4 Ankeny will be among the other teams in the field.