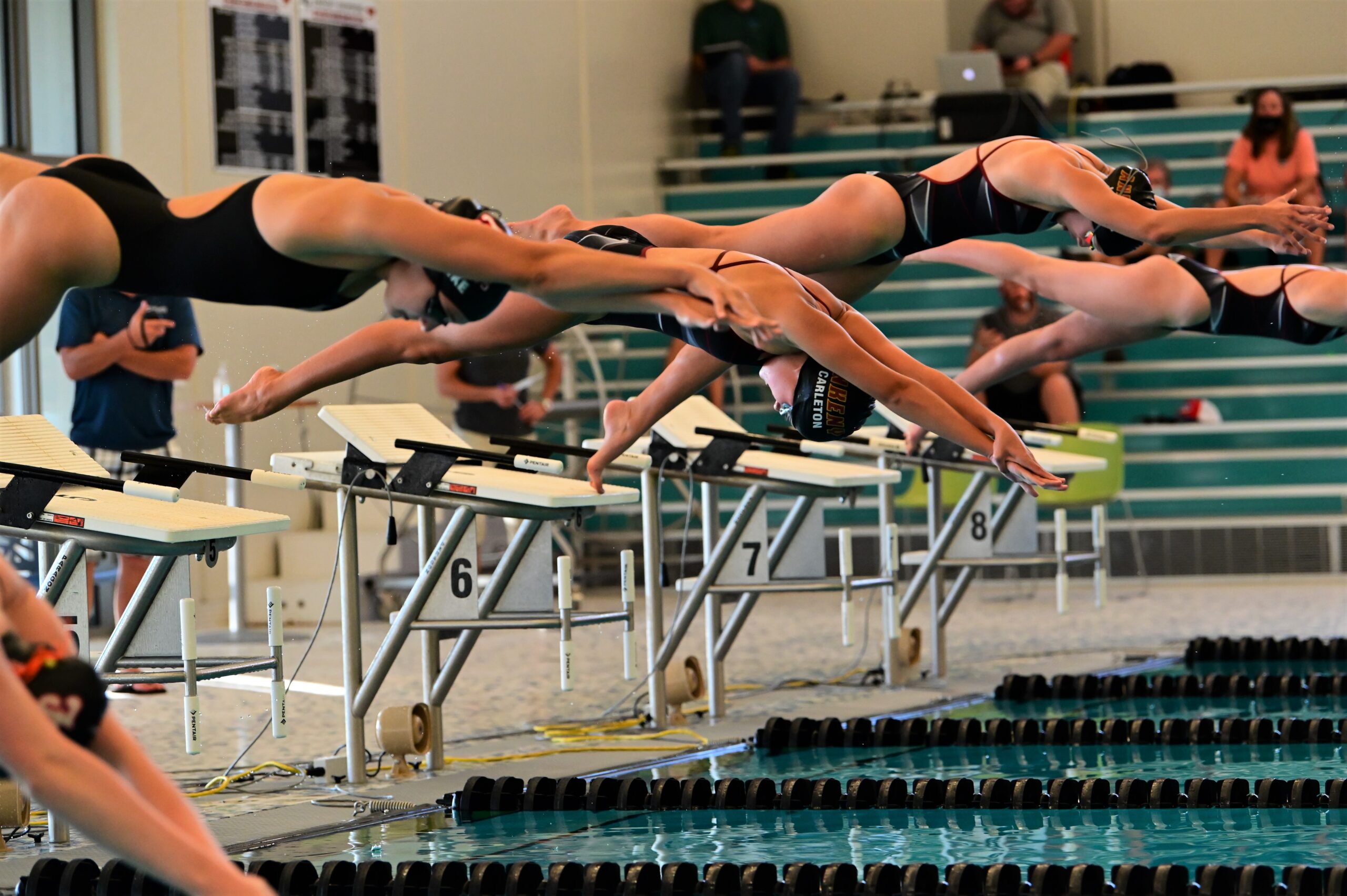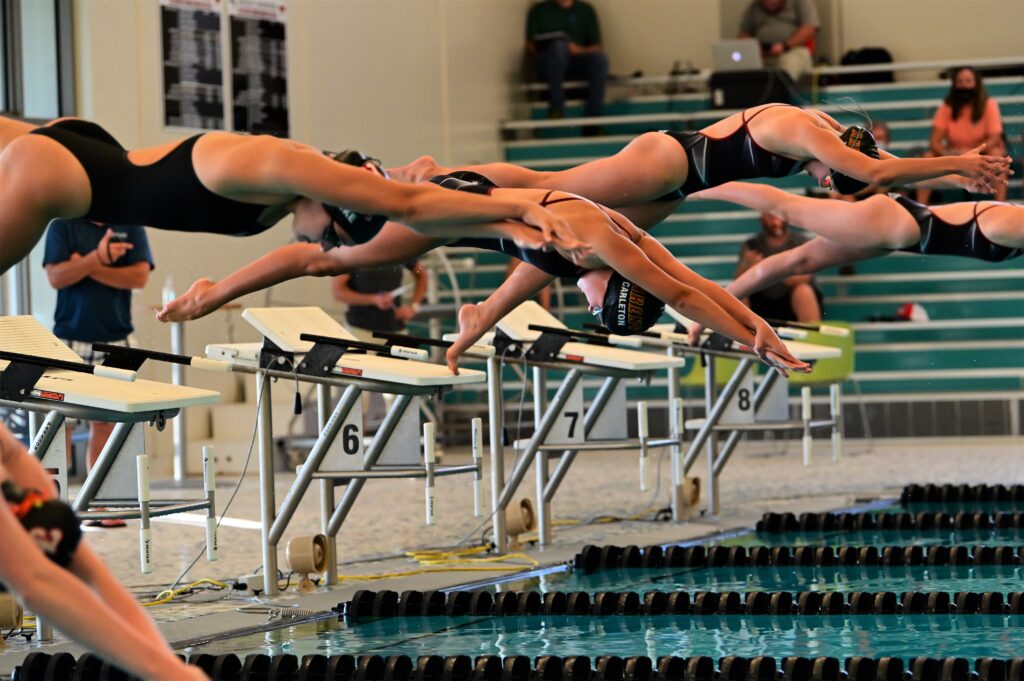 The Ankeny girls' swimming team averaged more than 124 points in each of its first three dual meets this season.
There was no way the sixth-ranked Hawkettes were going to reach that number in Tuesday's dual meet at Mason City, but they still posted an impressive victory.
Ankeny won 10 of the 12 events and defeated the Mohawks, 67-35, in a CIML Iowa Conference matchup. The Hawkettes improved to 2-0 in the league and 4-0 overall.
"The scoring of this meet was something we had to carefully consider," said Ankeny coach Michelle Stout. "Mason City has a five-lane pool so each team is only allowed two varsity entries instead of the usual three. Only the top three individuals (instead of five) and top two relays (instead of three) can score points."
Seven different Ankeny girls won individual events, including Alexis Henning. She took the 50 freestyle in 25.89 seconds.
"Alexis had a convincing win," Stout said. "She's coming off a week of great practices so I'm excited to see the payoff of that."
Caroline Walker captured the 100 butterfly in 1:04.06. She edged Mason City's Nia Litterer by .37 seconds.
"This was our second long road trip of the season and we knew Mason City had several swimmers that would give us some good races and they didn't disappoint," Stout said. "Caroline looked strong in the fly. Her strength and confidence continue to grow."
The Hawkettes also got victories from Maddie Carleton in the 200 freestyle (2:02.93), Riley Loeffler in the 200 individual medley (2:28.29), Mia Pearson in the 100 freestyle (57.11), Rachel Rolow in the 100 backstroke (1:01.99) and Dasha Toth in the diving (254.85).
"Rachel had some great performances, particularly in the backstroke," Stout said. "She continues to progress toward the state cutoff time in that event. She also had a strong anchor swim at the end of the 400 freestyle relay."
Rolow teamed up with Carleton, Josie Parton and Abbi Brown to win the final event of the meet. The Hawkettes posted a time of 3:51.84.
Ankeny opened the meet by winning the 200 medley relay. The quartet of Rolow, Meghan Meyer, Walker and Henning was clocked in 1:56.53.
The Hawkettes also won the 200 freestyle relay in 1:47.82. That team consisted of Walker, Katie Brown, Carleton and Parton.
Doth edged teammate Erica Peters by 6.45 points to win the diving event.
"All the divers showed growth in skills we've been working on," said Ankeny assistant coach Mandy Parton, who coaches the divers. "Dasha had a fantastic meet, scoring right at her personal best to win. I'm looking forward to having a couple of meets within the next week to see how the divers continue to progress."
Ankeny will host Newton on Thursday at Trail Point Aquatics Center.