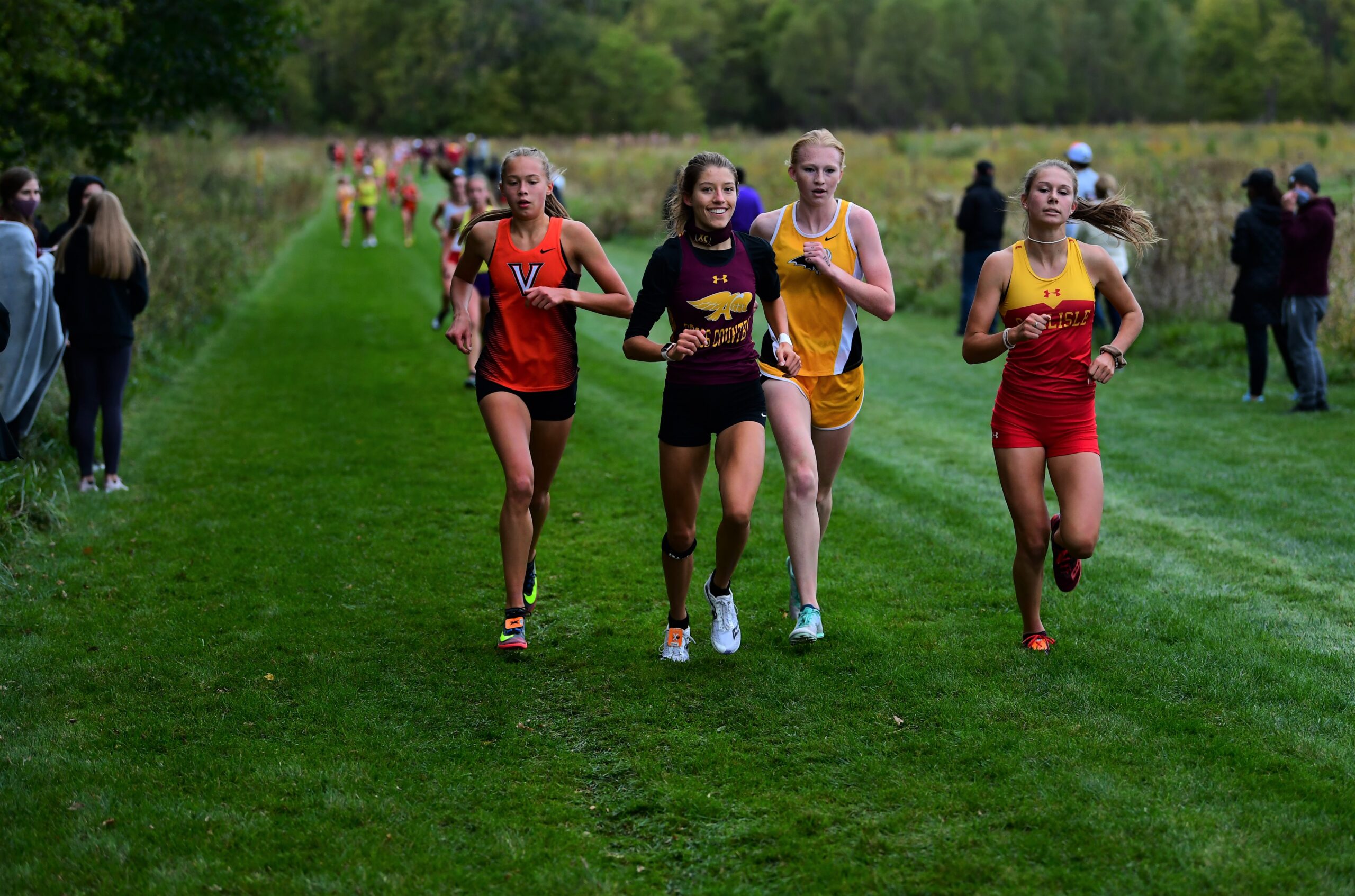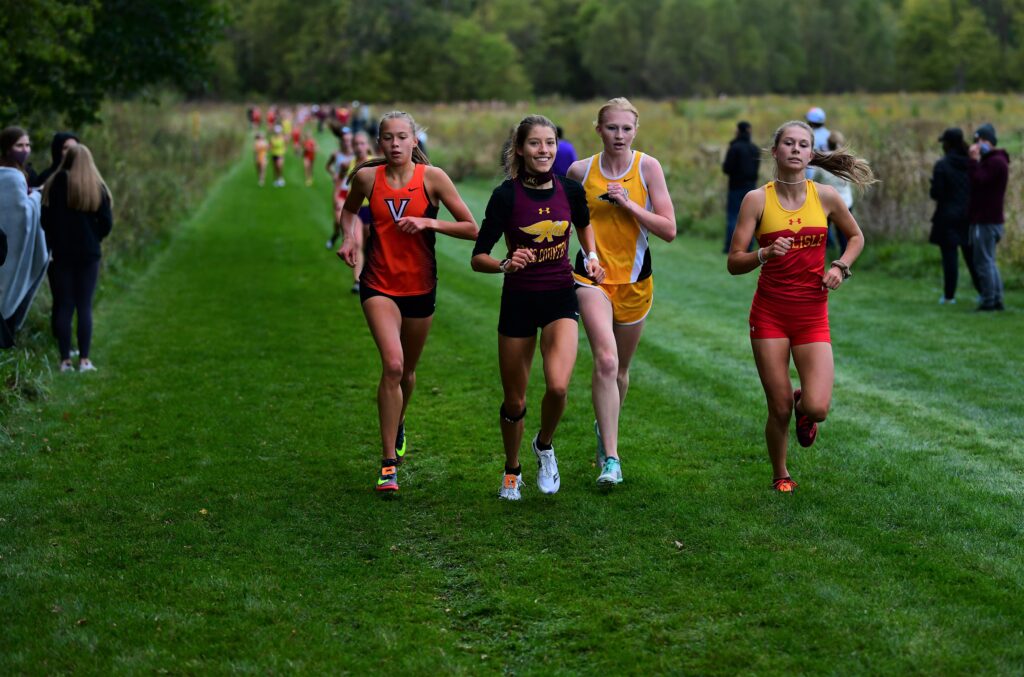 The Ankeny cross country teams took a step forward Thursday as the calendar turned to October.
Even senior Lauren McMahon, who suffered her first loss of the season, was happy with her second-place finish at the Southeast Polk Invitational.
"I had so much fun at the race tonight," said McMahon, who finished 6 seconds behind Carlisle standout Ainsley Erzen in a matchup of top-ranked runners. "There was lots of excitement from supporters on the side. I loved the competition between Ainsley, Lauren (Schulze of Valley) and I because I felt I was able to push myself to stay up with them for a majority of the race."
McMahon led the seventh-ranked Hawkettes to a sixth-place finish in the 10-team field. They scored 118 points.
The girls' field featured three of the top five teams in Class 4A. No. 3 Valley won the meet with 43 points, No. 4 Waukee was second with 82, and No. 5 Southeast Polk took third with 90.
"Each of our ladies ran fabulous races tonight," said Ankeny girls' coach Eric Klingensmith. "As a team our girls worked together and pushed each other throughout the entire race. For the Southeast Polk course, our strategy was to maintain a slower first mile, then increase our pace in the second to gain positions. The girls executed our strategy very well."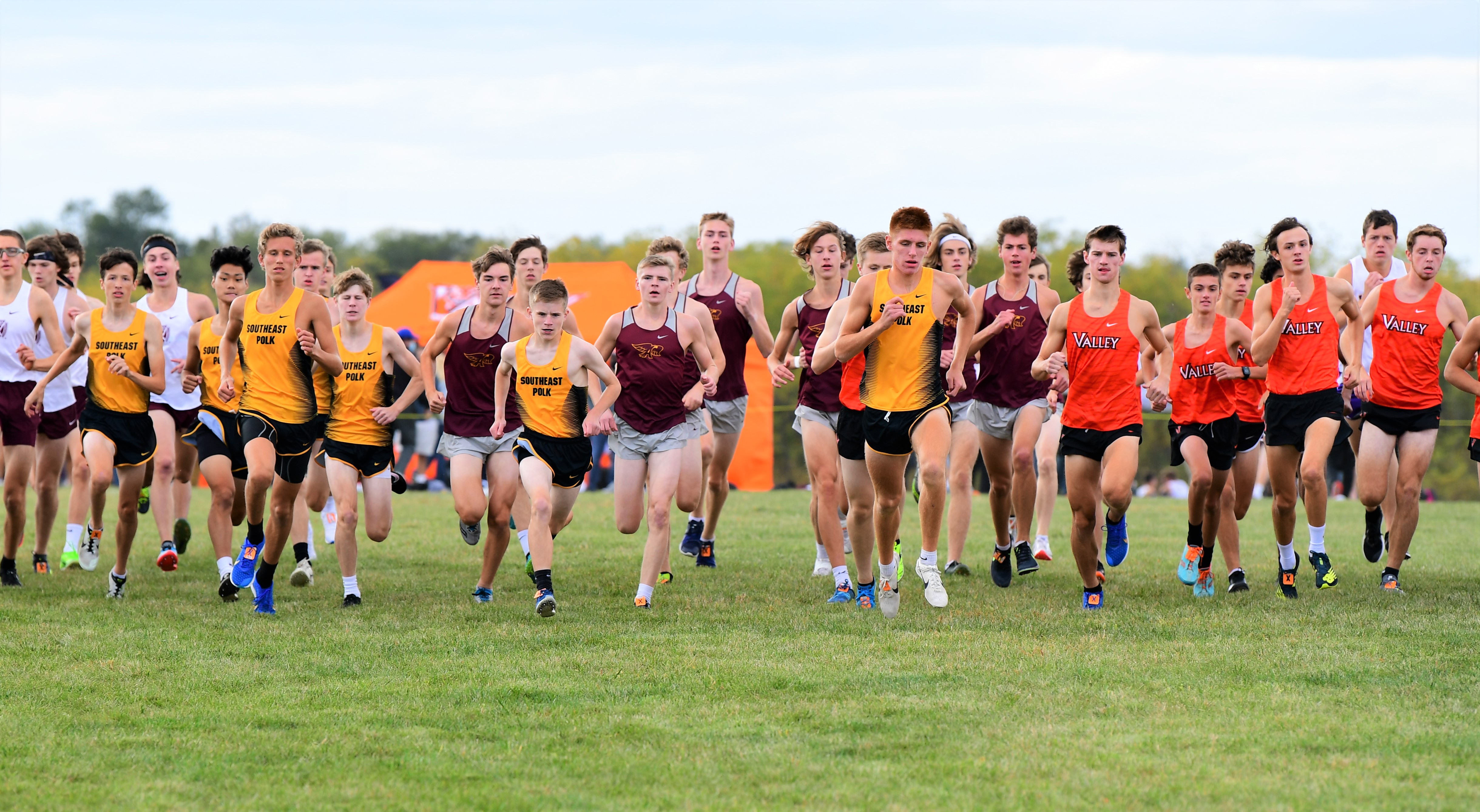 In the boys' meet, Dallas Center-Grimes easily won the team title with 44 points. The Mustangs are ranked No. 1 in Class 3A.
A trio of CIML squads waged a close battle for second place in the nine-team field. No. 13 Valley earned runner-up honors with 88 points, edging No. 14 Ankeny by one point and No. 15 Southeast Polk by four points.
"Our guys took a step in the right direction today," said Ankeny boys' coach Jon Lindaman. "We feel good about our race, but we are certainly not satisfied. There is still a lot of room for us to grow. There are currently a lot of teams near us in the rankings and we are separated by only a couple points each race, so it will be important for all seven runners to be ready to roll moving forward."
The Hawks were led by Cael Cox, who placed sixth in the 5k race with a time of 17 minutes 16 seconds. But he lamented the fact that he was passed by Akol Atack of Ames in the final 50 meters, which proved to be costly.
"I was pretty happy with the how the race went. It's a tough course, but personally it's one of my favorites," Cox said. "I'm angry at myself for allowing (Atack) to pass me. It's painful especially due to the fact that we finished one point behind Valley, and if I would've pushed a little harder that outcome would be different."
Erzen, who is ranked No. 1 in Class 3A, won the girls' race in a time of 18:41. McMahon was clocked in 18:47.
"Ainsley took off on the hill close to the end of the race, and I definitely gave it all I had to stay up with her," McMahon said. "I felt strong during the uphill finish and was happy with the results. It was a great experience for me. I think this race helped to highlight some things I need to work on. I have set some new goals, and I'm looking forward to racing again next week."
McMahon had easily won all three of her previous races in her first cross country season, resulting in her dramatic rise to the top of the Class 4A rankings.
"Lauren stayed with the front pack well for the first mile then pushed the pace in mile two, where she, Schulze and Erzen broke away," Klingensmith said. "The race between Lauren and Erzen was tight until the last 1,000 meters. Erzen pulled away slightly in an uphill, and Lauren hung on for the last bit of the race."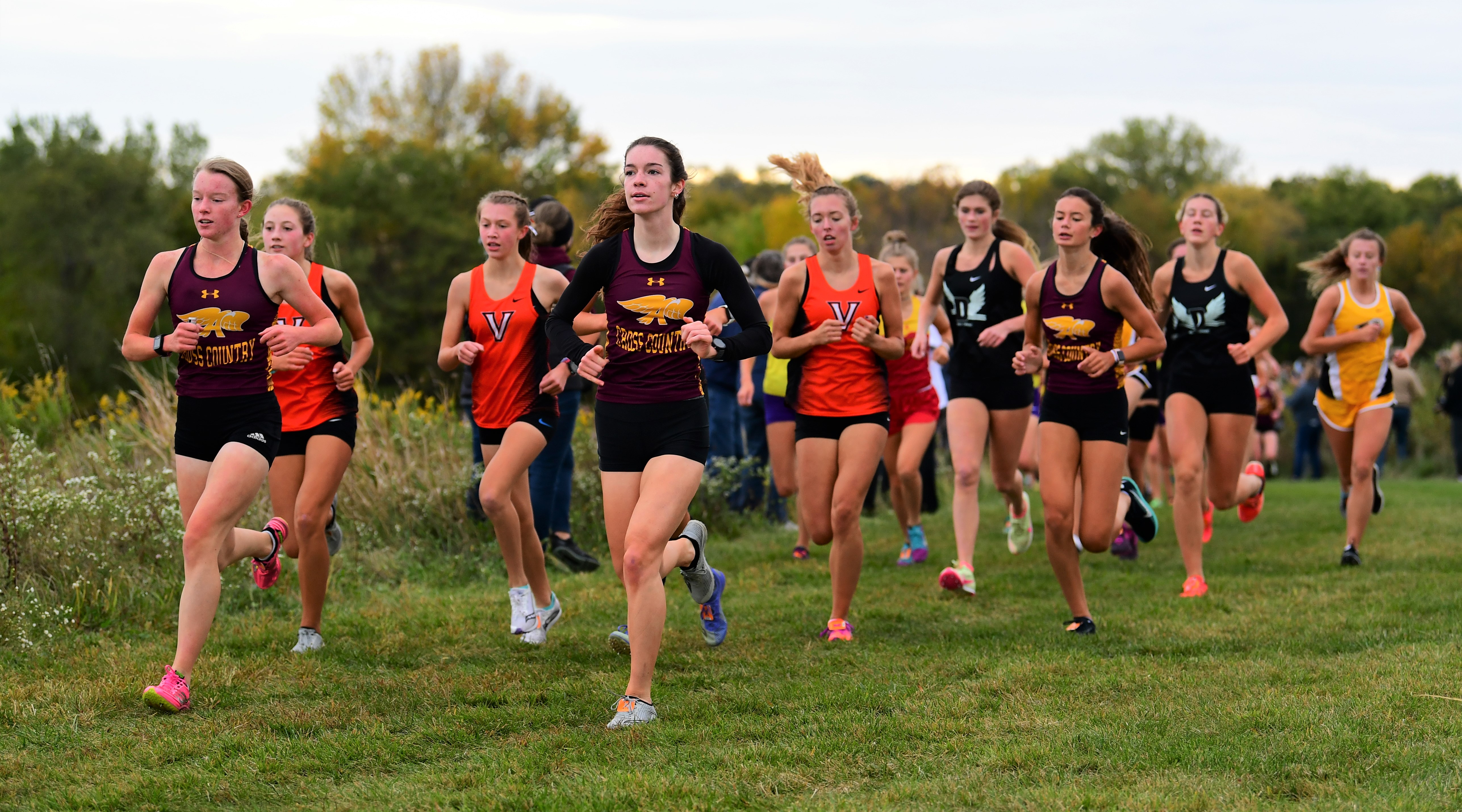 Ankeny's Talia Dosh placed 19th in a time of 20:35. Jenna Pitz took 30th in 20:59, Marika Kisgen was 33rd in 21:05, Paige Beason placed 40th in 21:14, Megan Bosch was 57th in 22:05, and Gwen Briggs finished 69th in 22:37.
"Our next three runners (after McMahon) ran similar races and were packed together through the 3k mark but Talia pulled away, finishing 19th behind Waukee's (Molly) Bannister," Klingensmith said. "Jenna and Marika raced well. Our girls are excited to get another shot next week in Fort Dodge."
Aidan Ramsey won the boys' race in a time of 16:21. He finished 30 seconds ahead of his teammate, fellow junior Jacob Ewers.
Cox, a senior, earned his second top-10 finish of the season and the third of his career.
"We had some really nice performances on a tough course," Lindaman said. "Cael is emerging as a 4A top 30 contender, and gaining confidence with each race. He looked really smooth and comfortable running today."
Truman Patterson placed 17th for the Hawks in 17:53. Andrew Poock took 19th in 17:54, Christian Rathje was 21st in 17:55, Jake Bosch placed 26th in 18:01, Levi Hill was 44th in 18:14, and London Schuchart finished 46th in 18:17.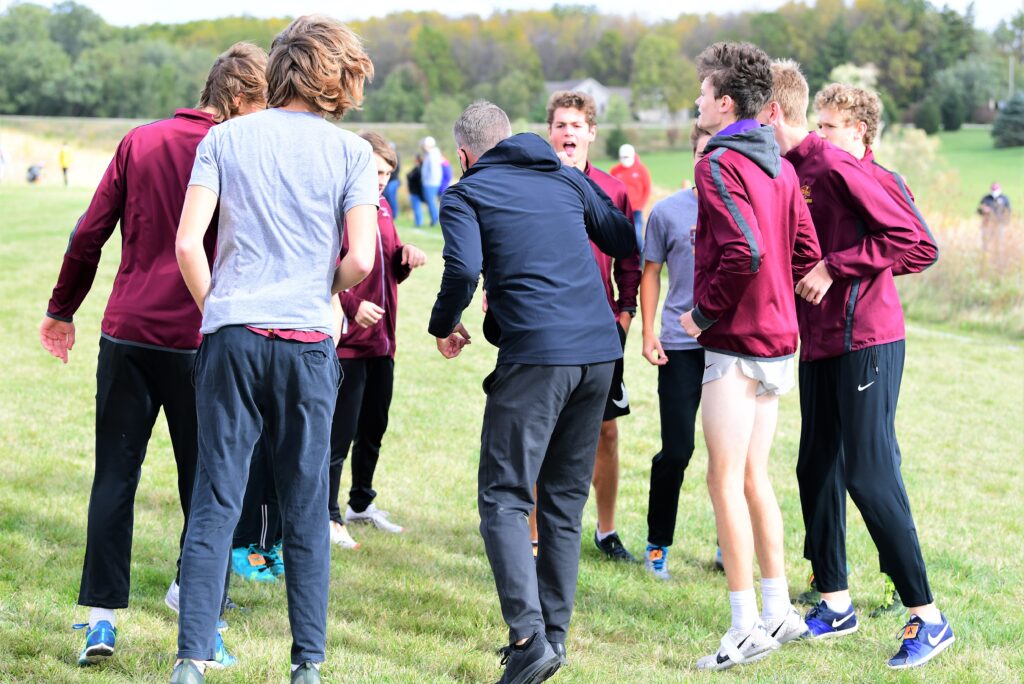 "Truman looked strong in our No. 2 spot, and the combo of Andrew and Christian continue to run well for us," Lindaman said. "I am also excited about the continued improvement Jake, Levi and London are making."
Cox was pleased by the effort of his teammates as well.
"My happiness after the race was boosted with our team performance," he said. "A couple guys really showed out. Truman is gaining confidence, and Jake is rolling."
Both Ankeny teams will compete in the Fort Dodge Invitational on Thursday at Lakeside Golf Course, which will also host the state meet on Oct. 30.
"We are already looking forward to next week's race," Lindaman said.