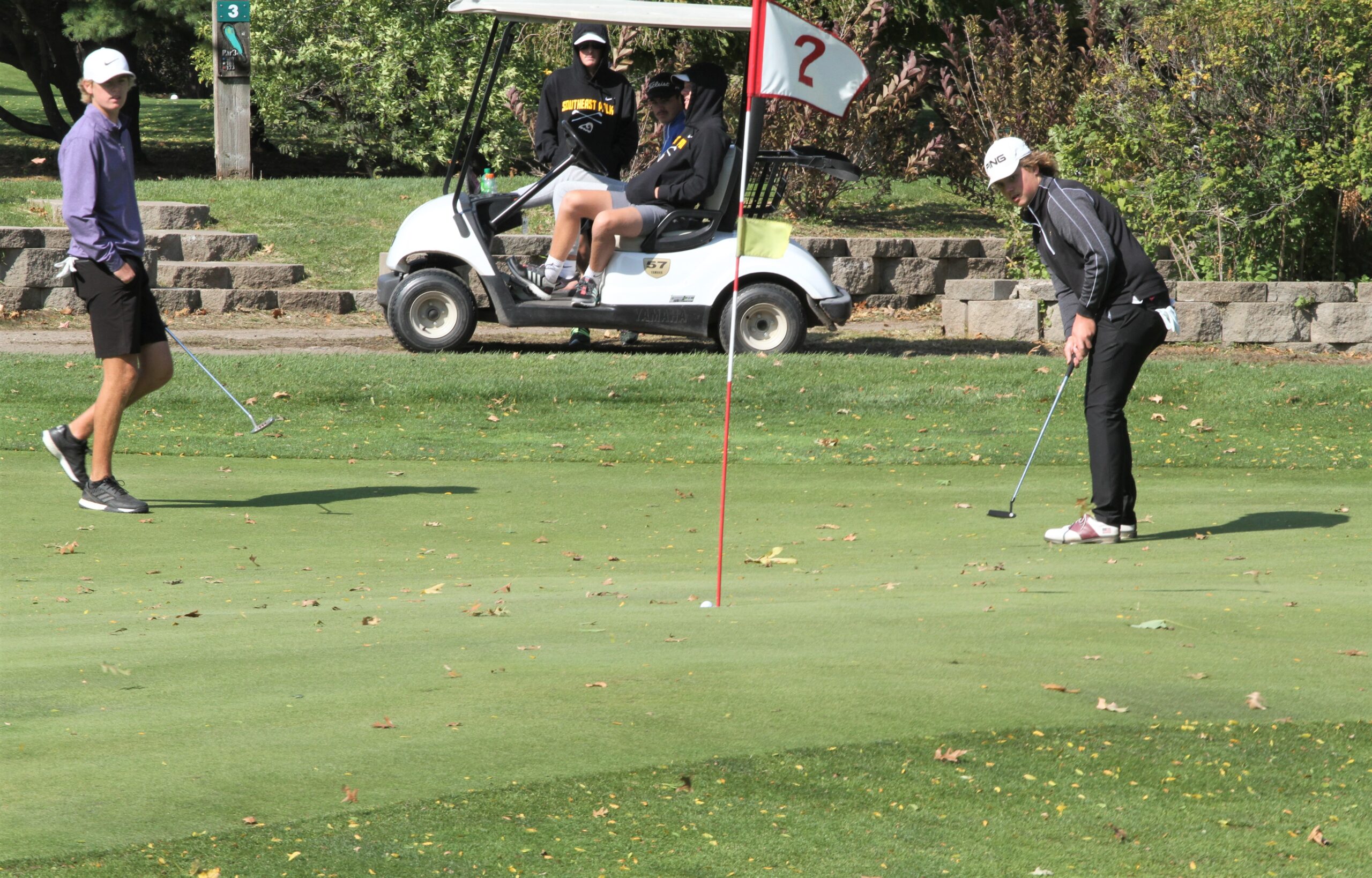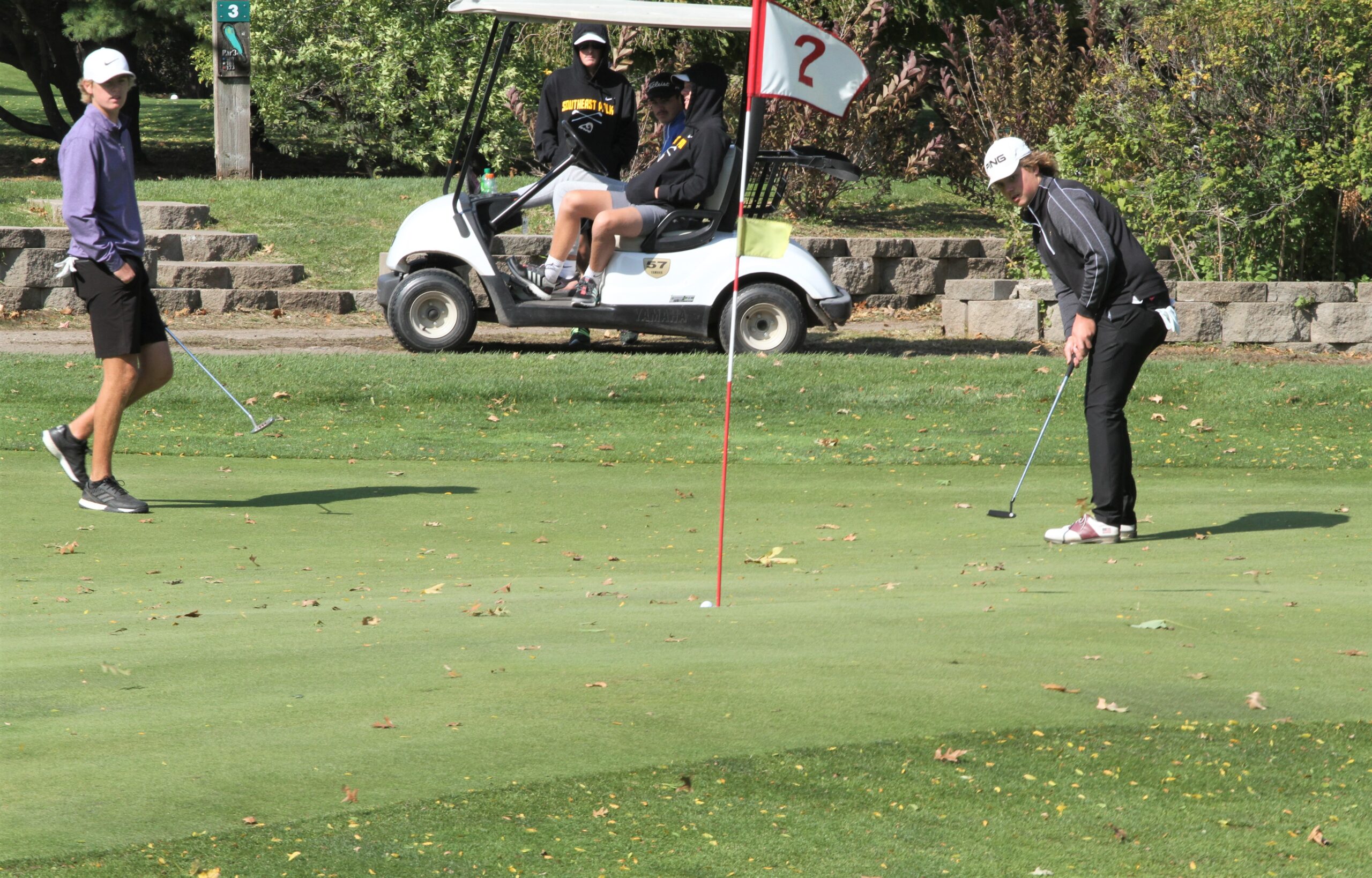 The Ankeny and Ankeny Centennial boys' golf teams are both headed to the Class 4A state meet later this week.
Both squads placed second in their respective district meets on Monday in similar fashion. The second-ranked Hawks and No. 6 Jaguars both tied for first place, but lost a tiebreaker for the district crown.
This marks the first time that Ankeny and Centennial have qualified for state in the same season. The Hawks' last trip to the state meet came in 2012, one year before the Jaguars captured the Class 4A title in their first season as a varsity program.
"I know the kids were a little disappointed with suffering our first loss of the season, but going undefeated was never a goal of ours," said Ankeny coach Mike Weddingfeld. "Getting to state was, so we reached that goal and having a record of 63-1 at this point is just a bonus for us."
Ankeny shot a 296 in the district meet at Willow Creek, but was edged out by No. 5 Waukee. The two-time defending state champion Warriors won the title based on a better fifth score.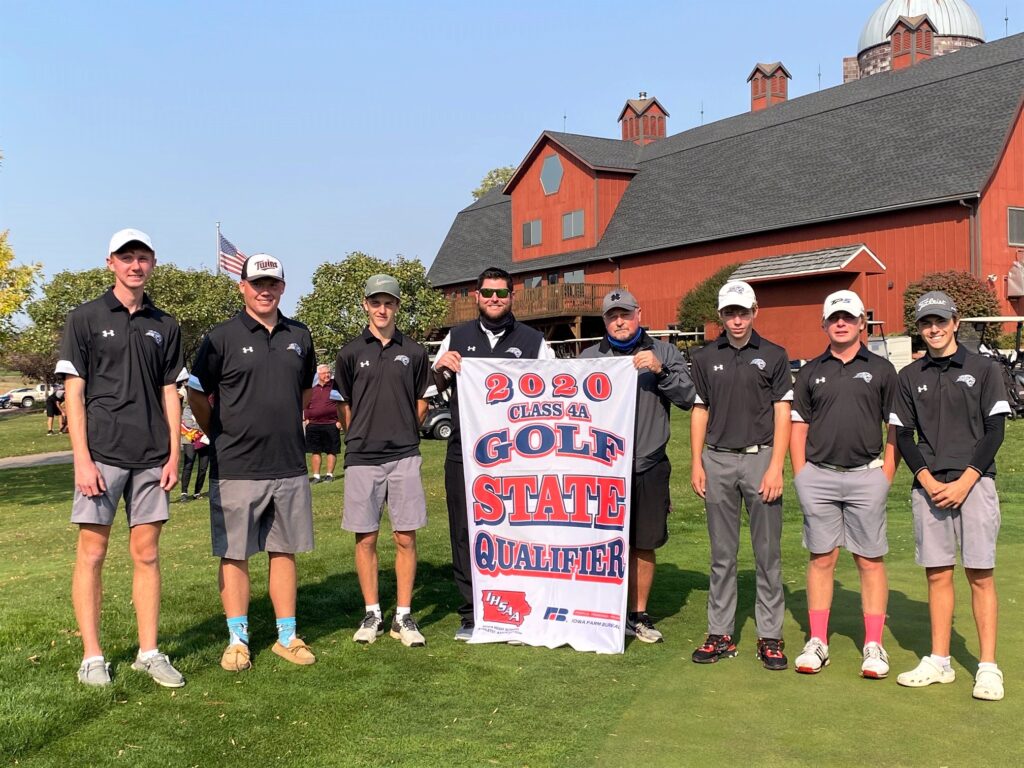 Centennial, meanwhile, qualified for state for the second straight year–both times via a district meet at Whispering Creek Golf Club in Sioux City. The Jaguars and No. 4 Johnston both finished with a 320 total, but the Dragons won the tiebreaker.
Only six strokes separated the top four teams.
"I'm very proud of the way the boys played today," said Centennial coach Rick Fee. "The course up there always plays tough and today was no exception. It was blowing 15-20 mph all day and forced the boys to bear down and focus. We talked about only worrying about the things you can control so mentally the guys were prepared."
Ankeny's Corbin Walker and Centennial's Jonathan Saddoris each earned medalist honors. Walker overcame the windy conditions to shoot a 69, finishing two strokes ahead of Iowa basketball recruit Payton Sandfort of Waukee.
"I won districts last year in the wind so I am confident in playing in the wind overall," Walker said. "I also think playing in the wind just makes it more of a challenge and I like the challenge. I also have to realize everyone is playing in the same conditions."
Walker bogeyed the first hole, but then played the rest of his round in 3-under-par.
"Corbin really stepped up for us again today with a great score," Weddingfeld said.
At Sioux City, Saddoris battled back from a slow start to finish with a 75. He edged two other players by one stroke.
"Saddoris played amazing today," Fee said. "He was 4-over after three holes and finished 3-over for the day."
Saddoris said the windy conditions were very similar to last year's conditions at the same course.
"I was happy with the way I fought through today's round," he said. "I knew it was going to be a grind, and it was nothing short of that. Being able to have some experience with the course and those conditions for sure helped me today. The key to my success was minimizing mistakes and controlling damage. You can get yourself in some tricky situations on that course, but you have to know how to prevent a bad hole from getting worse."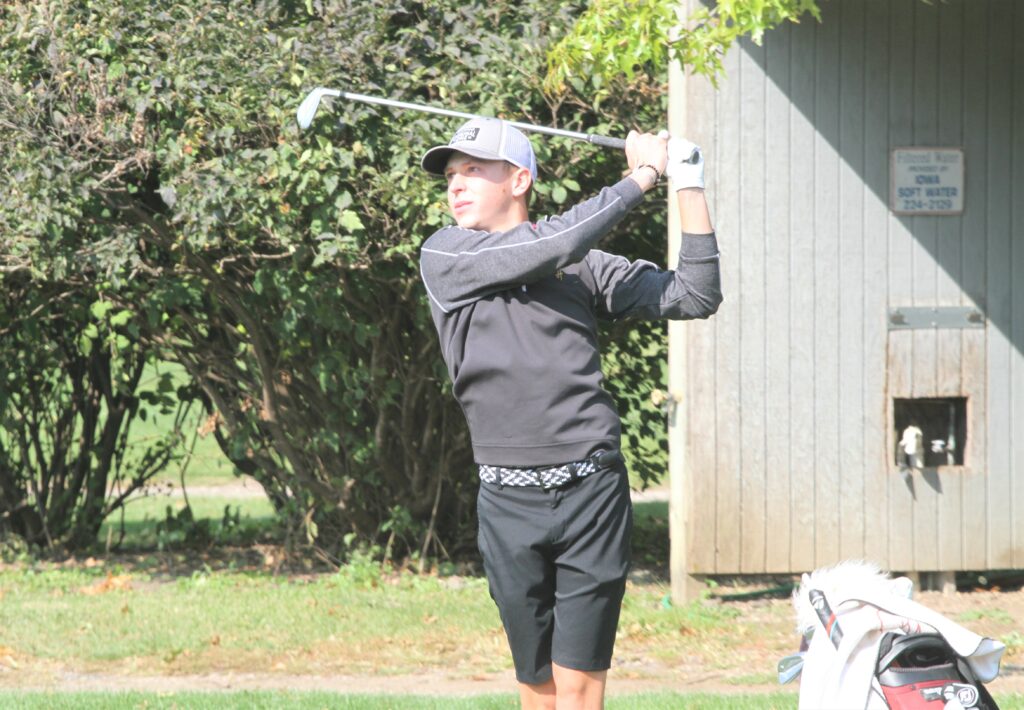 Ankeny placed four golfers in the top 10 at Willow Creek. Ty Roghair was fourth with a 74, Karson Wehde took seventh with a 76, and Hunter Johnson finished 10th with a 77.
"Ty, Karson and Hunter all played great for us even though I know Hunter would have liked to play better," Weddingfeld said. "He started off a little rough, but hung in there and posted a respectable score. Just like all year the entire team has covered for the others when needed and Ty and Karson did that today for us."
Dylan Taylor carded an 80 for the Hawks. Joey Newton added an 83.
Ankeny had defeated Waukee by 17 strokes at the Fort Dodge Invitational on Sept. 1.
"I was disappointed to see the undefeated season end, but I am glad we still made state," Walker said.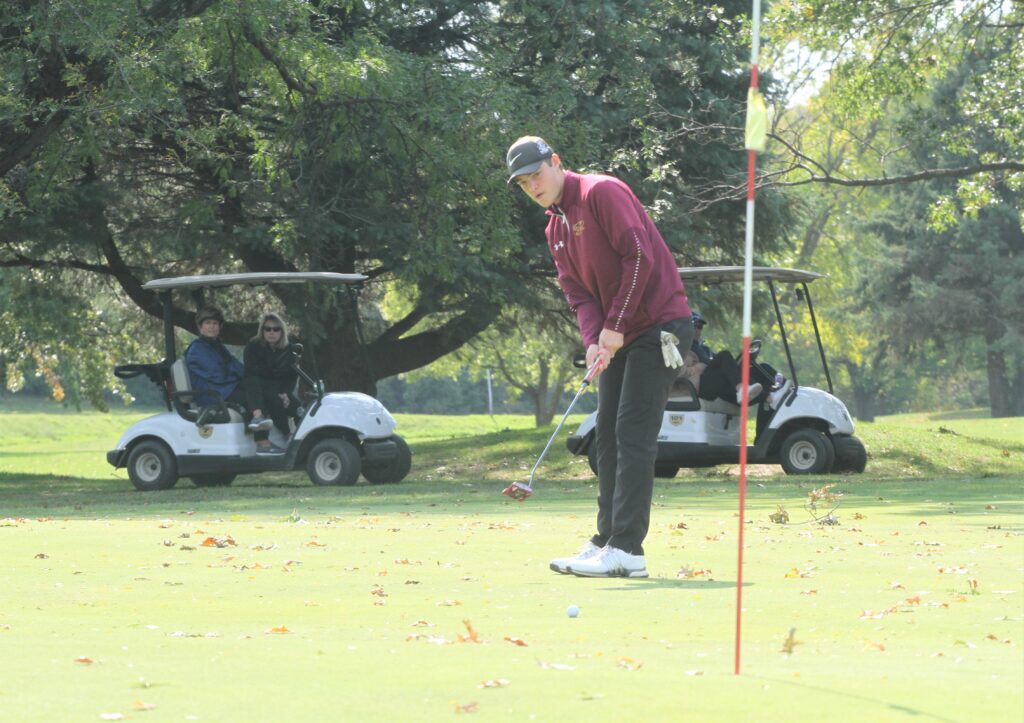 Jack Winkel shot a 77 for the Jaguars. Lawson Hachmeister had an 82, Jack Benkufsky fired an 86, and Ethan King and Kellen Welsch each finished with an 87.
"Winkel fired a very solid round and his score along with Jonathan's put us in position to finish in the top three and move on to state," Fee said.
The state meet will be held on Friday and Saturday at Des Moines Golf and Country Club.
"We are going to enjoy today and then it is back to work for the next several days working toward our next goal at state," Weddingfeld said. "I couldn't be more proud of this team and the work they have put in to put us in a great position to compete for a state title."
Saddoris and the Jaguars are looking to contend for the crown as well.
"It feels great to be back at state," Saddoris sai. "I'm excited to compete Friday and Saturday."