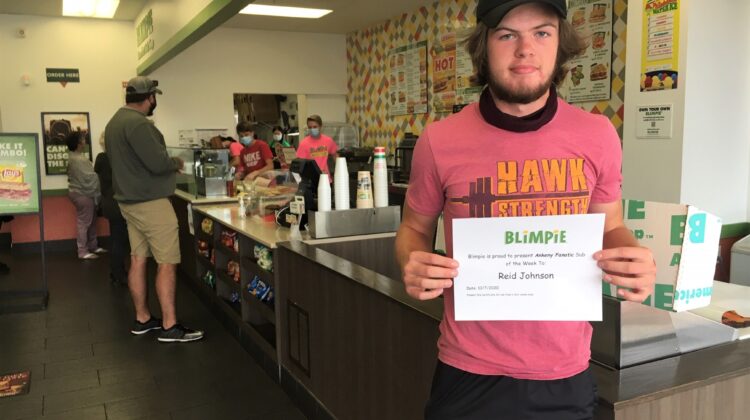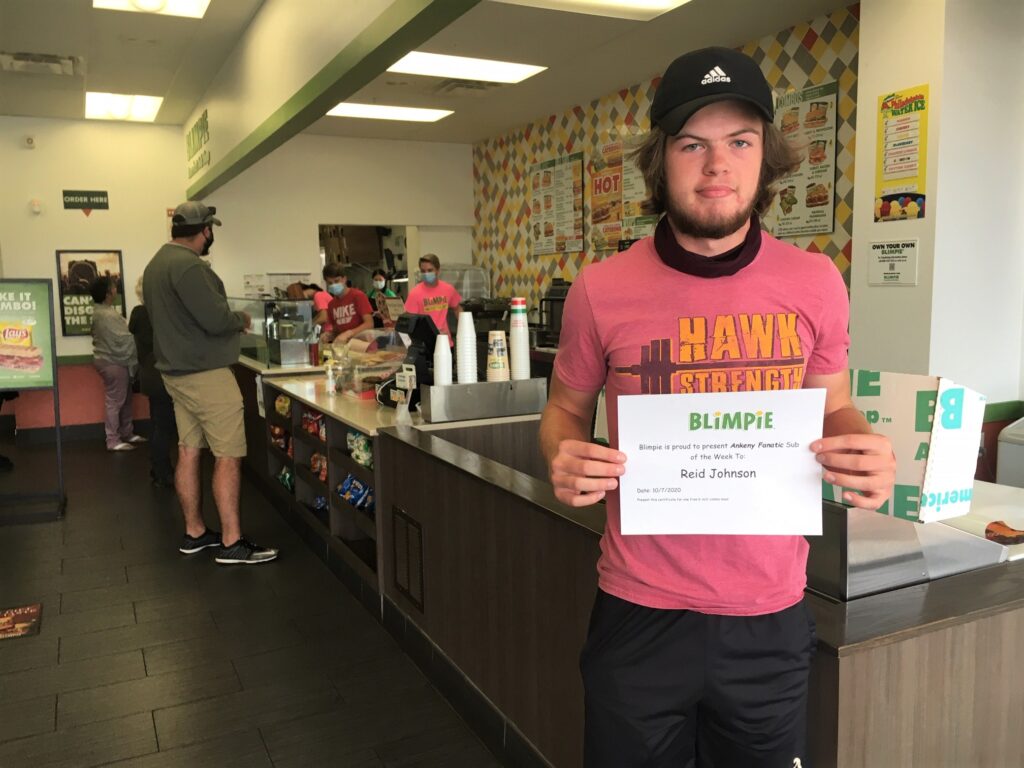 Sophomore Reid Johnson is a member of the second-ranked Ankeny football team. He has helped the Hawks to a 5-1 record.
On Sept. 11, Johnson started at running back in place of injured teammate Colin Kadolph and helped Ankeny to a 52-18 victory at Fort Dodge. He ran 31 times for 149 yards and one touchdown.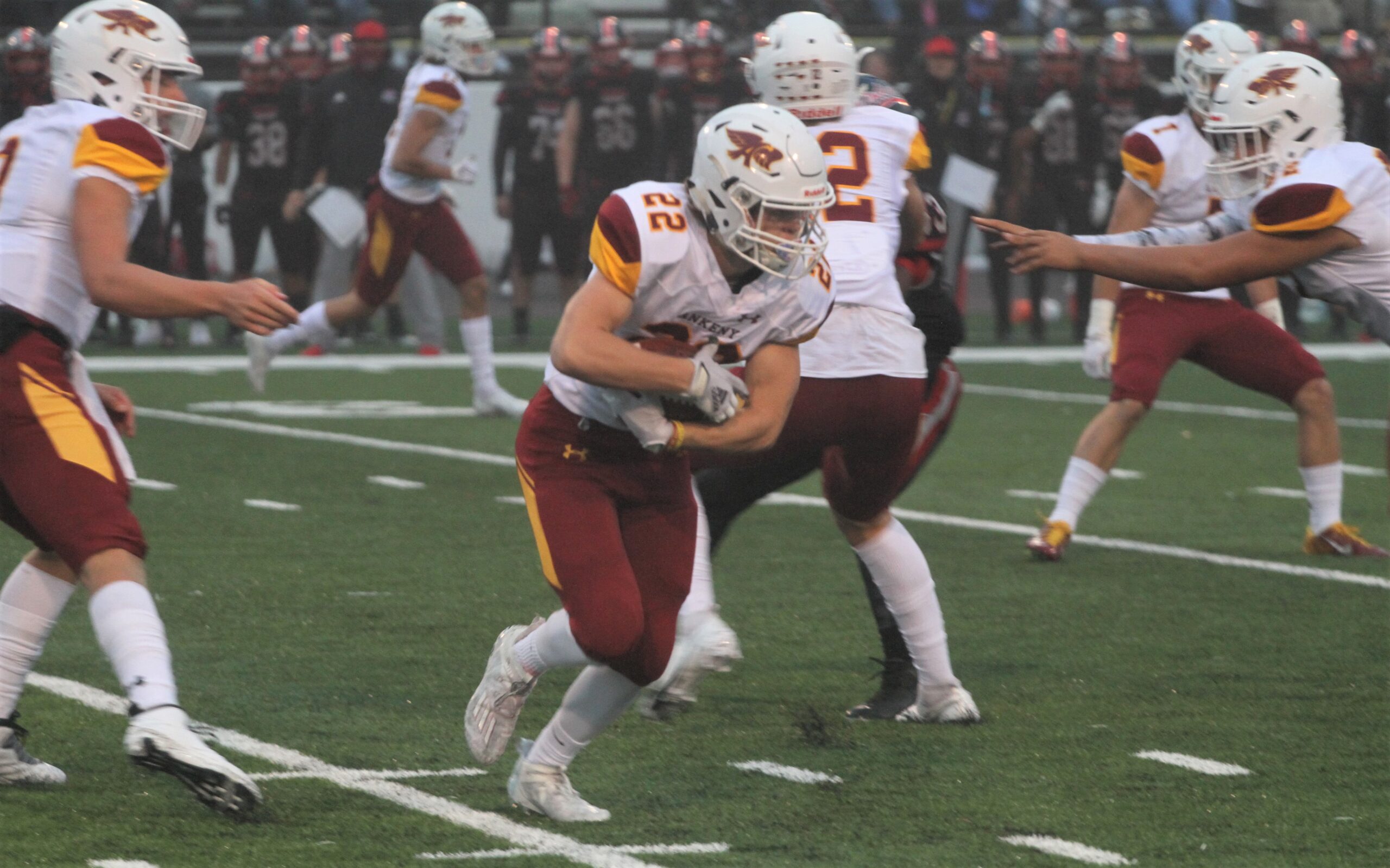 "Reid has been a varsity player on special teams and running back/safety," said Ankeny coach Rick Nelson. "Against Fort Dodge he was our starting tailback and punter. He is a very smart football player and fills a lot of positions both on offense and defense. Reid is a strong athlete who puts time in the weight room. He is an outstanding player, and we are lucky to have him on our team."
The Hawks will host Indianola (3-3) in their regular-season finale on Friday.