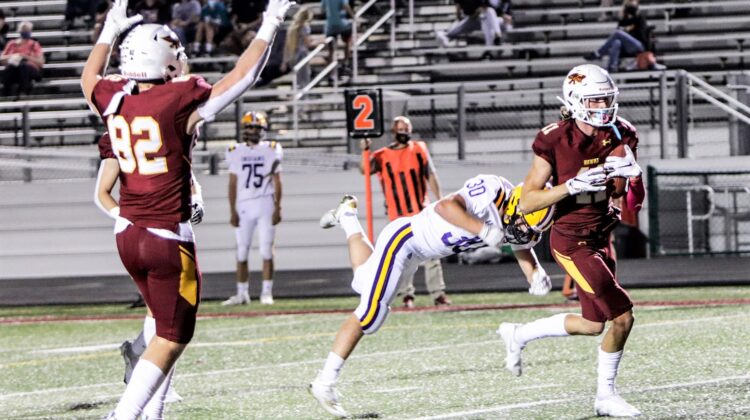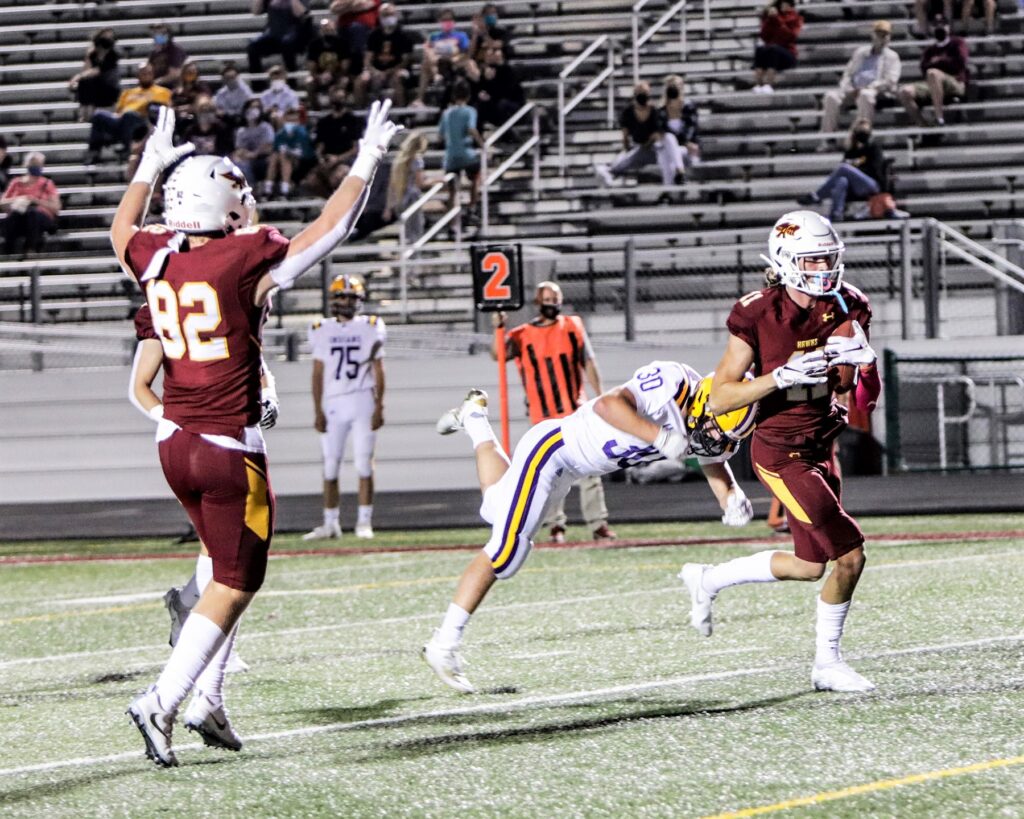 Big plays were the name of the game on Friday in Ankeny as the second-ranked Hawks squared off with the Indianola Indians (3-4).
Even in a blowout 45-14 win for Ankeny, both teams saw big plays throughout the night, especially early on.
"We have really good players," Ankeny coach Rick Nelson said. "Who's fooling themselves? You're not going to win if you don't have good players. We have good players. We're just lucky they're at our school right now."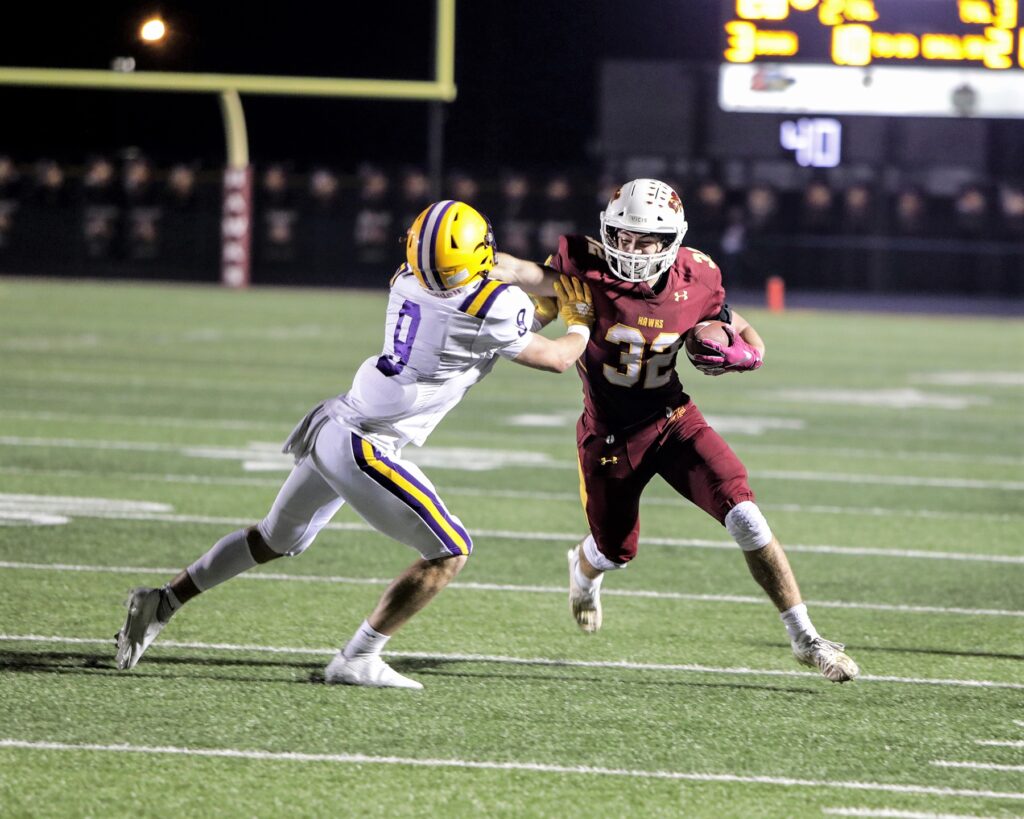 Ankeny started off the game with a drive to the end zone, capped off by a Brody Brecht reception for the score.
Brecht ended the night with two touchdowns.
"We're a hot team right now, you know," Brecht said. "We've been playing good lately. We have a lot of talent and explosiveness on the offensive side of the ball so we've just got to keep that going."
That wasn't even the tip of the iceberg when it came to explosive moments.
Colin Kadolph broke free for a 64-yard touchdown run to put Ankeny up 14-0 in the first quarter. Jase Bauer had a big sweep for a score and another scoring pass to Brecht. Brecken Manus converted a pick-6 in the second to help his team to a four-score lead.
The night of fireworks on offense was capped off by Arland Bruce IV scoring his third career touchdown as a Hawk. The Iowa recruit just became eligible to play a week ago after transferring to Ankeny from the Kansas City area.
Bruce ran six times for 71 yards and caught seven passes for 88 more.
"Everything that he's gone through, especially him being a senior here and missing his first five games," Brecht said. "It's really cool to see him score. I'm just so happy for him."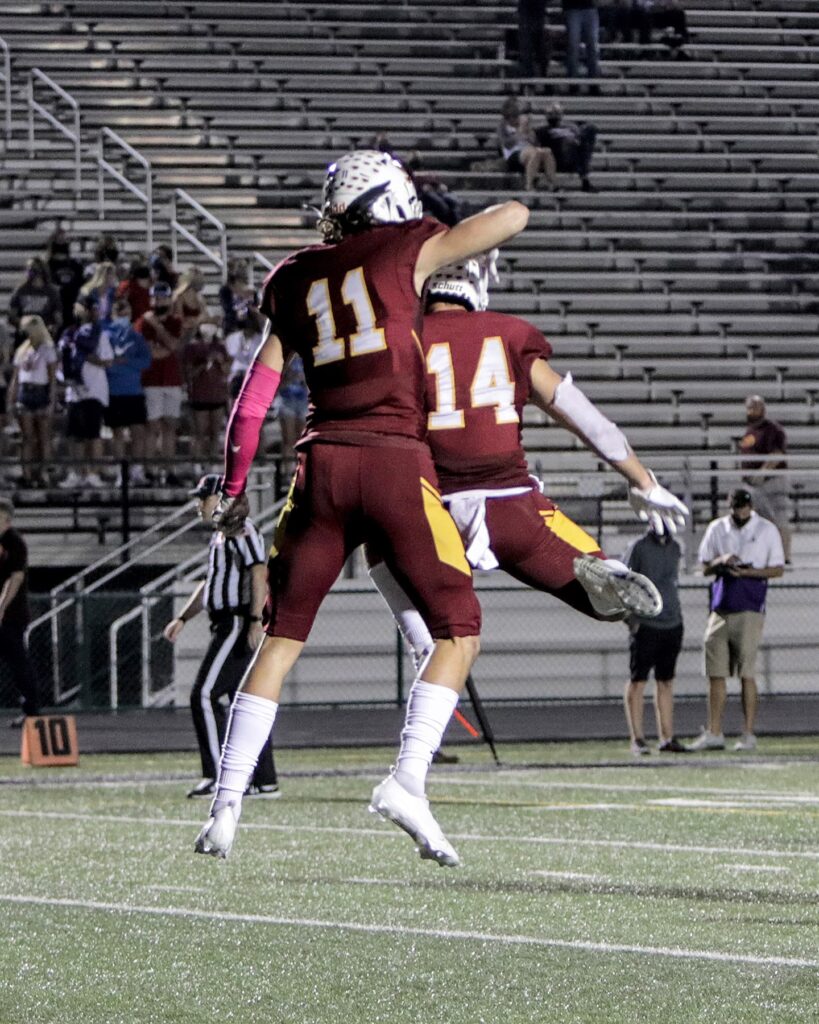 Ankeny wraps up the regular season with a 6-1 record and will now await its postseason destination on Saturday.
For the most part, though, it's been about as much of a successful season as someone could ask for–especially in 2020.
"I'm happy for all of our kids," Nelson said. "These kids have been winners ever since they played peewee football or peewee baseball–anything they were at, they won–the kids we have now. Me trying not to screw it up is the biggest thing."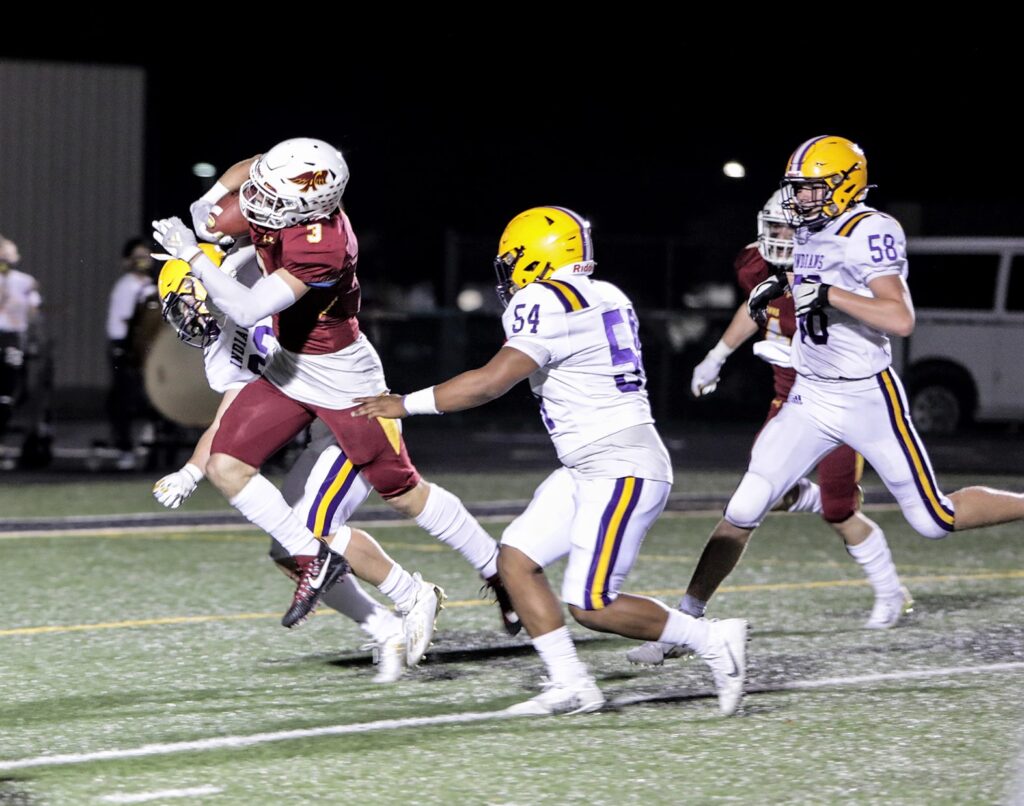 The Iowa High School Athletic Association is planning on announcing the first-round matchups at noon. Ankeny could be among the teams that receive a bye.
Until then, the explosiveness will be put on hold, but keep an eye on this team in the postseason.