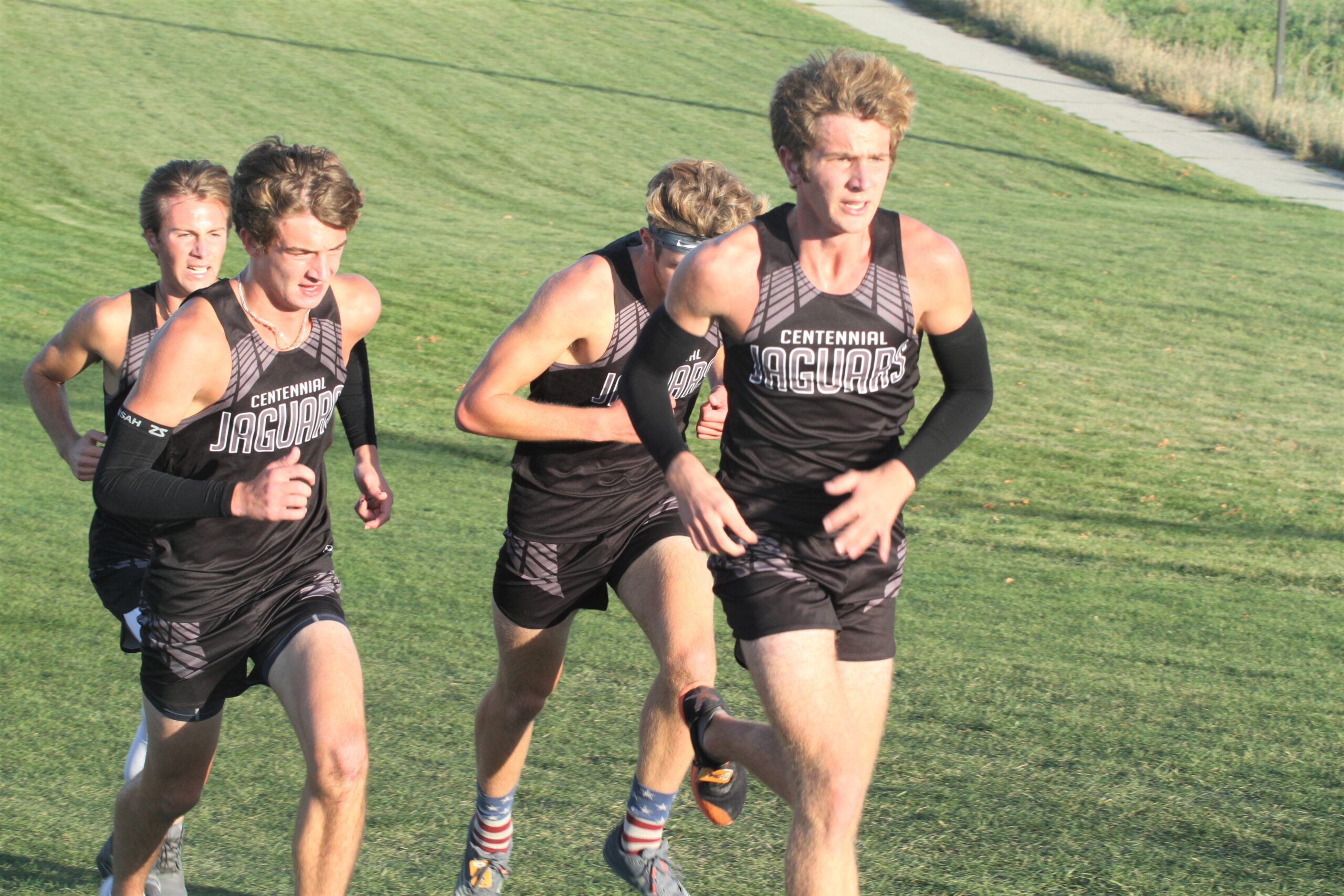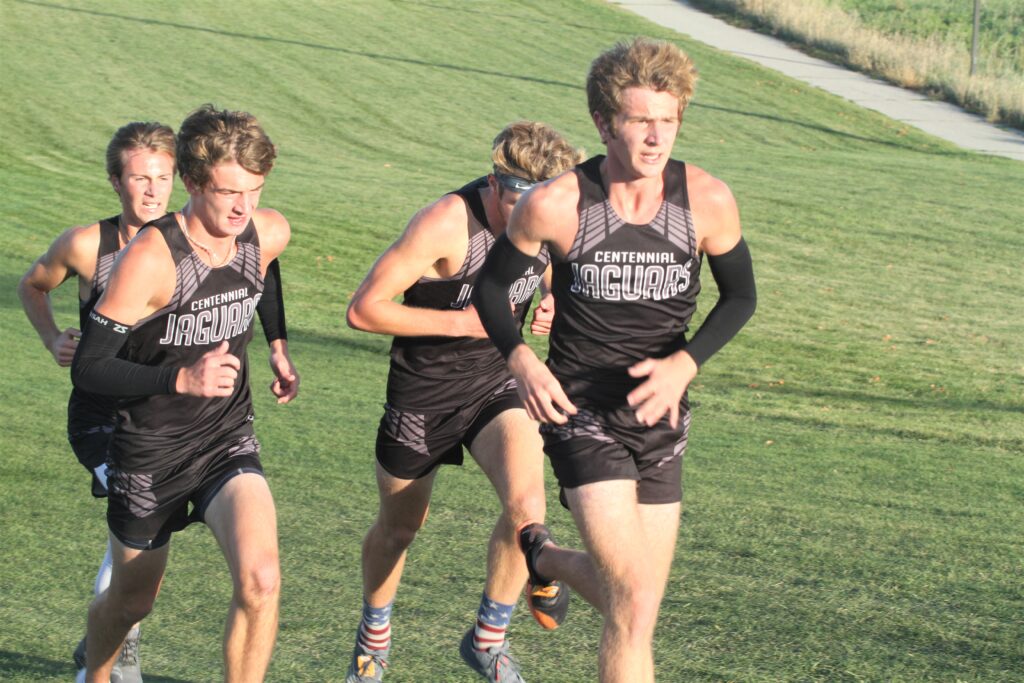 Prior to this season, the Ankeny Centennial boys' cross country team had never finished higher than fourth at a conference meet.
That's why winning the CIML Iowa Conference title was such a huge goal for the Jaguars.
Mission accomplished.
Eleventh-ranked Centennial placed five runners in the top 10 and easily won the league crown on Thursday at the Iowa State cross country course. The Jaguars scored 35 points and finished 13 points ahead of host Ames.
"I'm super proud of my team and everything we were able to prove," said Centennial senior Gabriel Vicker, who led the Jaguars with a fourth-place finish. "We have a really deep team this year, and we are really excited. The wind played a huge factor, and I really have to give it to Ames because they ran really well with the wind."
No. 14 Ankeny, meanwhile, placed third in the seven-team field. The Hawks finished with 67 points.
"We did what we needed to tonight," said Ankeny coach Jon Lindaman. "Having a fast course like Ames is a great confidence builder for the kids. We just focused on running smart races and worked a little more on pack running."
Akol Atack of Ames won the 5k race in a time of 16 minutes 22 seconds. Cael Cox of Ankeny was the runner-up in 16:28.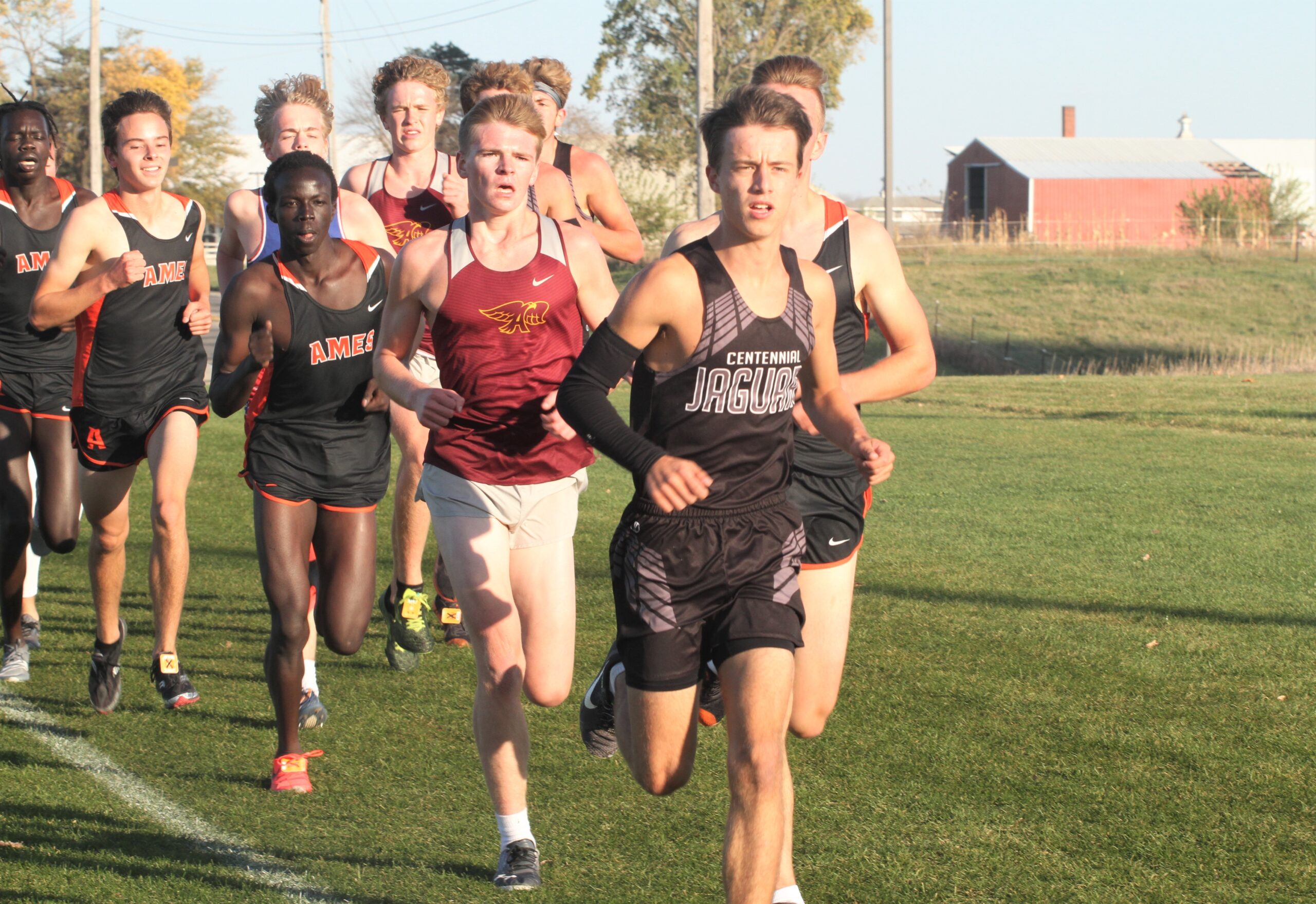 "My goal was to win the race," said Cox. "I knew going in who I'd target, and coach Lindaman helped me execute it. The strategy laid out by coach Lindaman was to find a shoulder right behind a guy heading into the wind and to put in a surge in the wooded part of the course where wind was limited. This worked great for me as I felt great going into the last kilometer of the race."
Lindaman was ecstatic about Cox's performance.
"Cael had a fantastic race," he said. "He looked effortless and smooth, and was able to beat some runners he hasn't beaten all season, so he is turning it on at the right time."
Vicker led the race for awhile before fading at the end. He was clocked in 16:36.
"I ended up leading into the wind on two of the three windy stretches while I was trying to get separation," Vicker said. "That really took a toll on me and I'd love to redo that, but now it's just time to focus on qualifying next week at districts."
Vicker was followed closely by several teammates. Kade Christensen took sixth in 16:40, Karsten Peters was seventh in 16:45, Connor Cunningham placed eighth in 16:48, and Nate Jones was 10th in 16:50.
"It was certainly exciting to capture both titles," said Centennial coach Chad Fickbohm, whose team also claimed the junior varsity crown. "The varsity team effort was tremendous. We finally raced as a true pack and all of the guys had really nice races. The 14-second spread was exciting to see. It made everyone race better.
"Getting Kade back to where he should be is a huge boost," he added.
Cunningham has been Centennial's No. 2 runner all season, usually trailing Vicker but running ahead of his teammates. He was thrilled to be part of a pack on Thursday.
"I was so happy to see that Kade, Karsten and Nate stepped up big time," Cunningham said. "Seeing them right next to me after the first mile of that race put a smile on my face, and running as a pack really helped us push each other to do better. If we can keep that pack rolling, we'll be looking really good by the time state rolls around."
Tyler Schermerhorn placed 12th for the Jaguars in 17:02. Cooper Majors finished 20th in 17:18.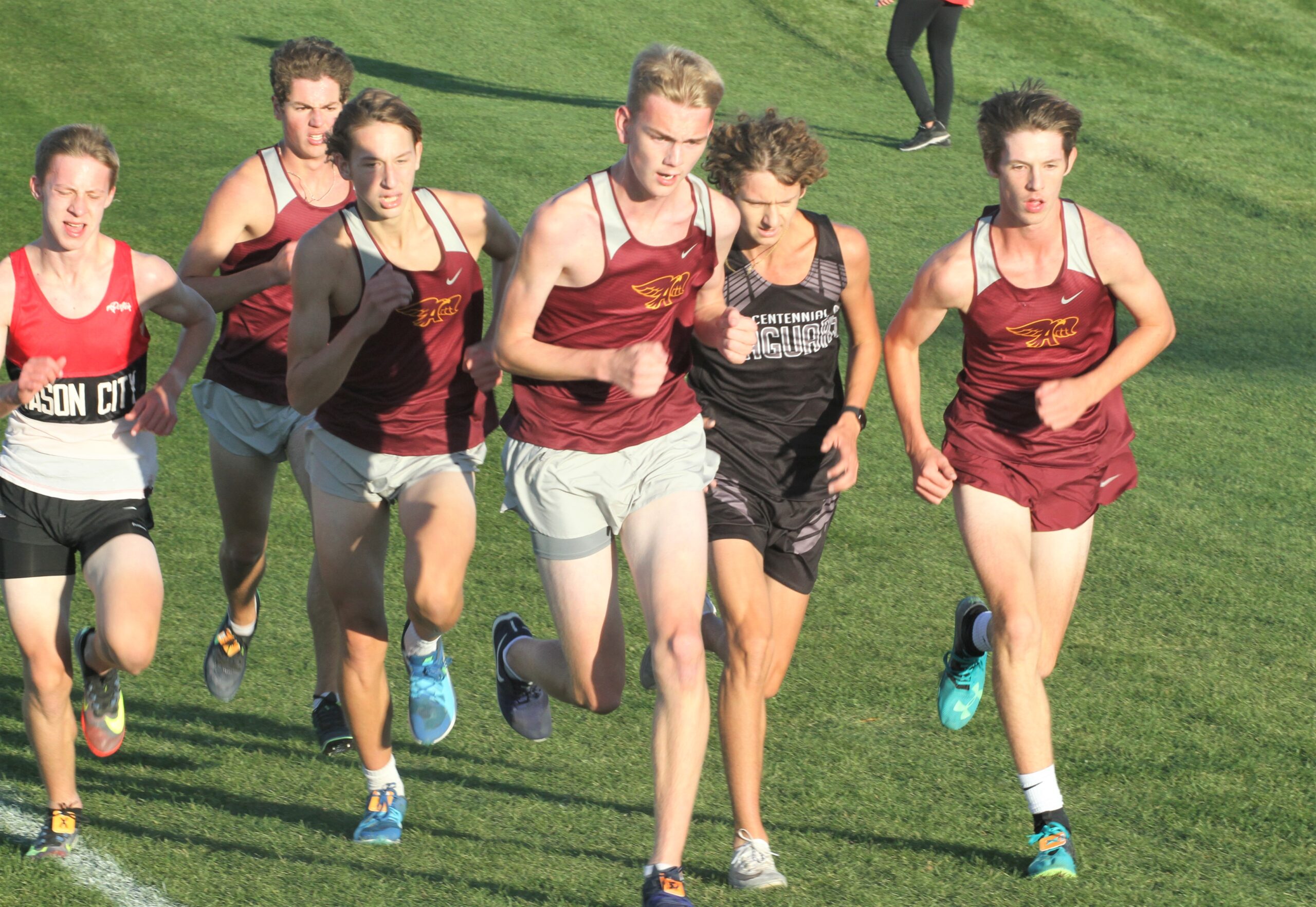 Ankeny got a 13th-place finish from Levi Hill, who was clocked in 17:04.
"I couldn't be more thrilled with what we got from Levi, who was our No. 2 runner," Lindaman said. "He was the top finishing sophomore in the meet. The kid worked so hard all year, stuck with his plan, and things are coming together nicely for him as well."
Andrew Poock placed 15th for the Hawks in 17:10. Christian Rathje took 18th in 17:12, Jake Bosch was 19th in 17:15, Truman Patterson placed 21st in 17:20, and London Schuchart finished 22nd in 17:31.
"Andrew, Christian, Truman, London and Jake ran well as a pack and are primed for a great district meet," Lindaman said.
The Hawks will compete in the state qualifying meet on Wednesday at Marshalltown. Centennial will head to Council Bluffs.
"This (win) gives all of them confidence going in to Wednesday," Fickbohm said.