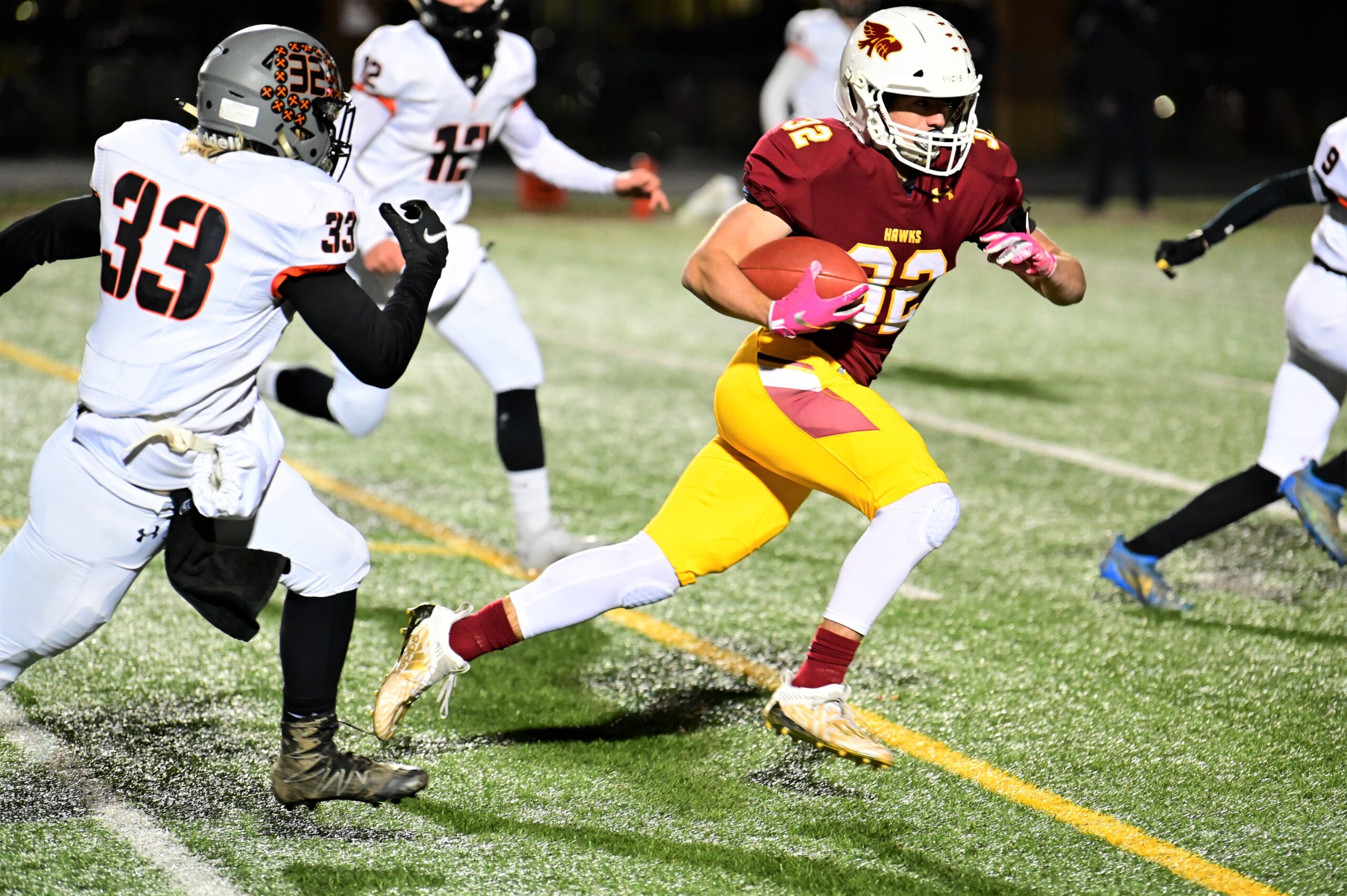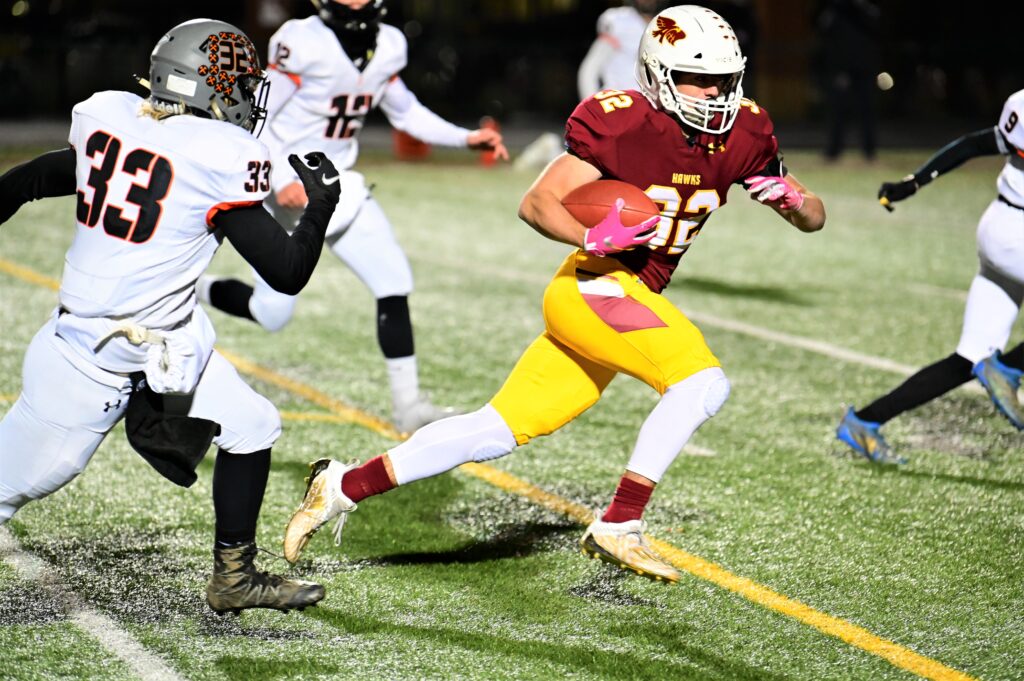 After a week off, the Ankeny football team was ready for the start of the Class 4A playoffs.
The second-ranked Hawks exploded for 28 points in both the second and third quarters and rolled to a 70-0 victory over visiting Council Bluffs Jefferson in a second-round game on Friday.
"We knew we had to play well this week since we had a (bye) last week," said Ankeny quarterback Jase Bauer. "It was good for all of us to get back out there and play again."
Bauer completed 8-of-10 passes for 155 yards and three touchdowns. He also ran for 48 yards on two carries, but he was just one of many offensive stars on a night when Ankeny (7-1) extended its winning streak to six games.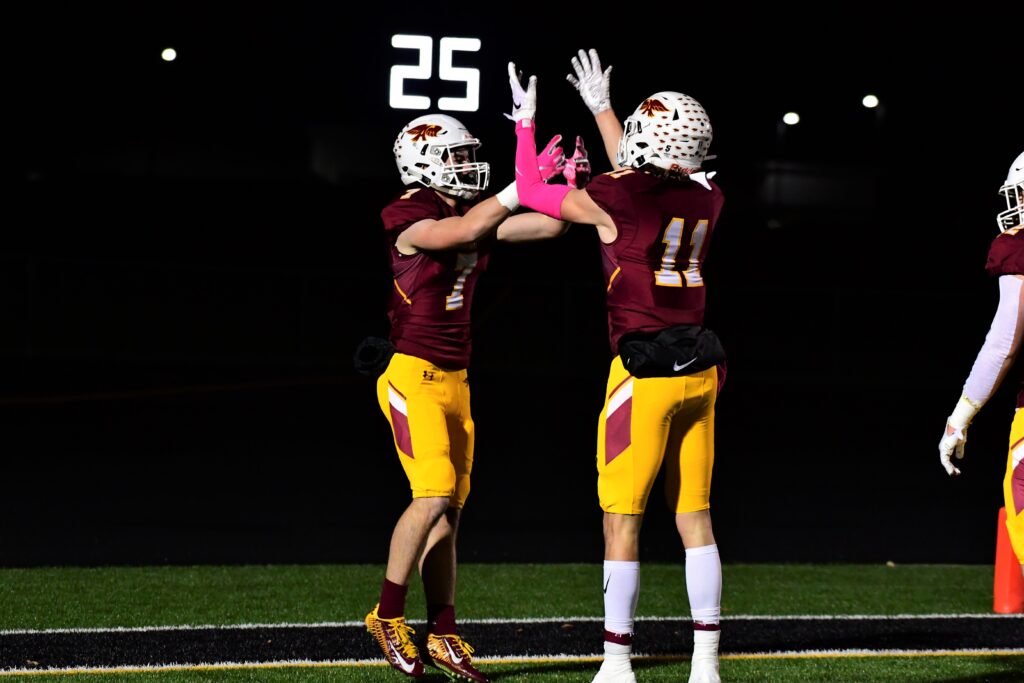 "The kids played hard," said Ankeny coach Rick Nelson. "It was fun to watch."
Nobody had a bigger night than junior running back Colin Kadolph, who ran for 174 yards and five touchdowns on just six carries. His backup, Nate Nessa, added 76 yards on the ground and two more scores.
"Colin looked really good. He looked fast," Nelson said. "Running into the wind…with the wind. And that's good. We need him to run the ball like that. He had a couple of really nice cuts on the second level. He's just so fast."
Kadolph's only run that didn't result in a touchdown was a 60-yard gain in the first half. It set him up for a 1-yard scoring run.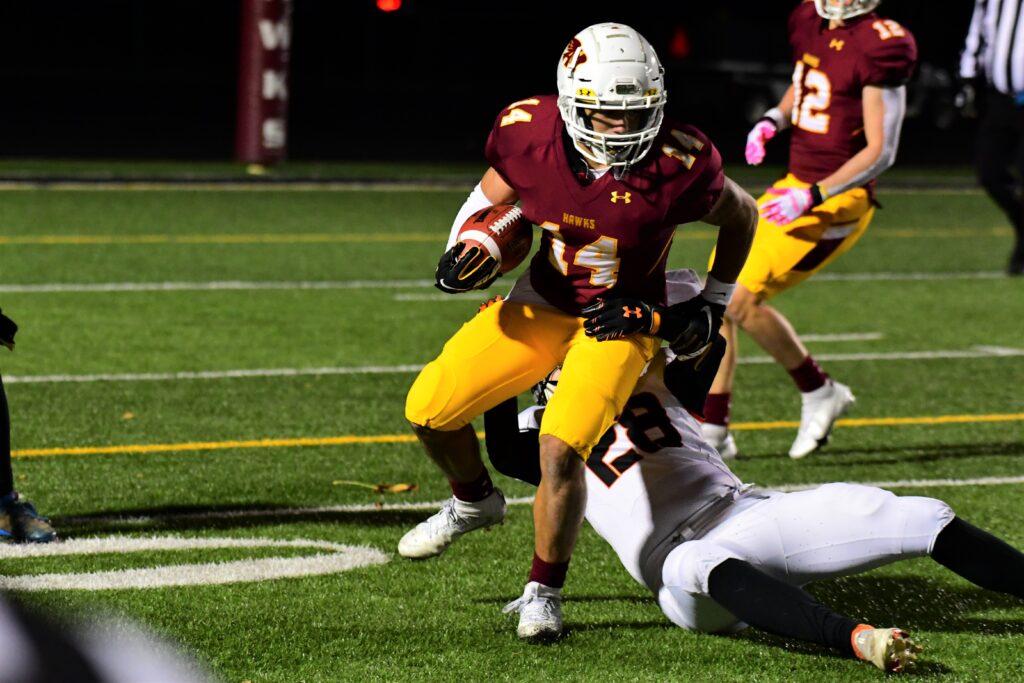 "The holes were crazy big," Kadolph said. "The line did a really good job, and I couldn't have done it without them!"
Arland Bruce IV caught four passes for 85 yards and a touchdown. Brody Brecht and Kade Somers also had scoring catches for the Hawks.
Jefferson finished the season with a 2-6 record. The Yellow Jackets closed out the regular season with a win over Sioux City West, then beat the Wolverines again in the opening round of the playoffs.
Ankeny routed Jefferson in similar fashion, 68-0, on Sept. 18 at Council Bluffs. The Hawks had a 35-point second quarter in that win, while Bauer threw for touchdowns on four of his five completions.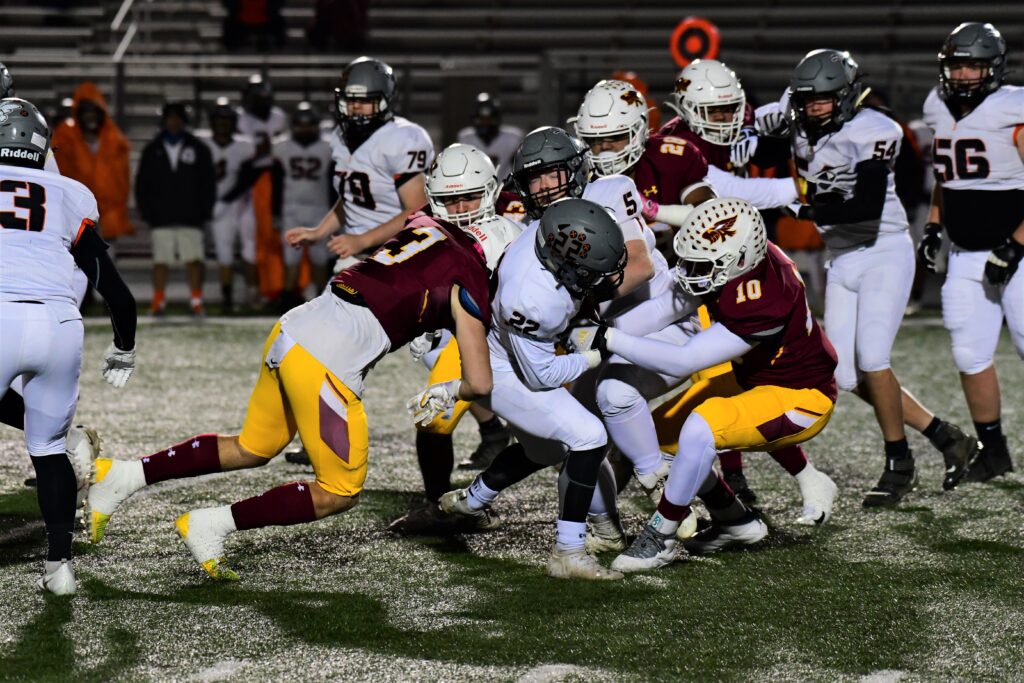 Now, Bauer and his teammates will await the announcement of the third-round pairings, which are expected at noon from the Iowa High School Athletic Association.
"We don't really care who we play," Bauer said. "We are rolling right now so I don't really care who they put against us. It's going to be a fun run."
There are eight teams from central Iowa and eight from eastern Iowa remaining in the Class 4A field. The IHSAA could divide those teams geographically, but they could also separate the state's top four teams–Southeast Polk, Ankeny, Dowling Catholic and Waukee–into four separate four-team pods.
"I don't know if they'll take some of the teams from over here and put them in Cedar Rapids or vice versa," Nelson said.