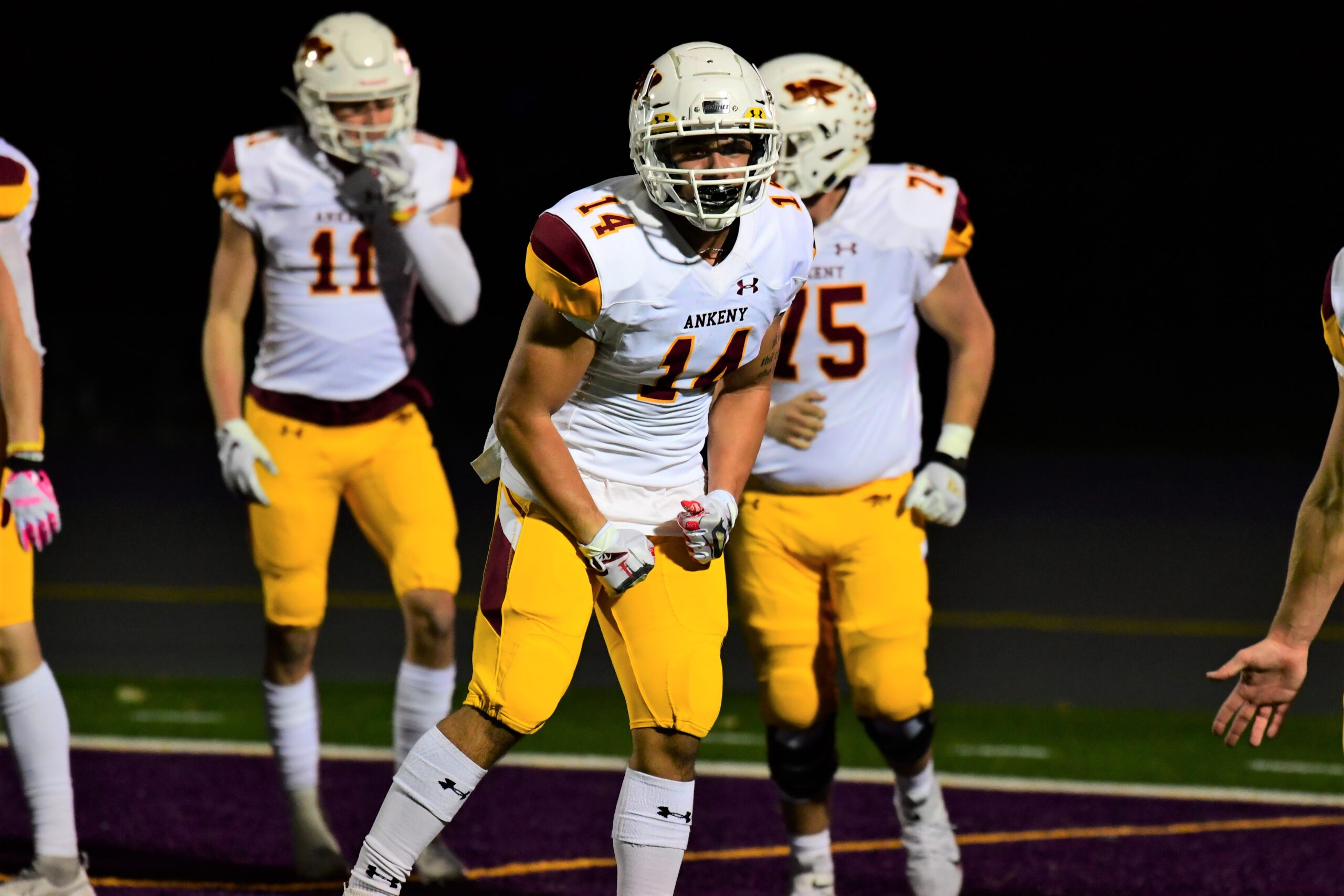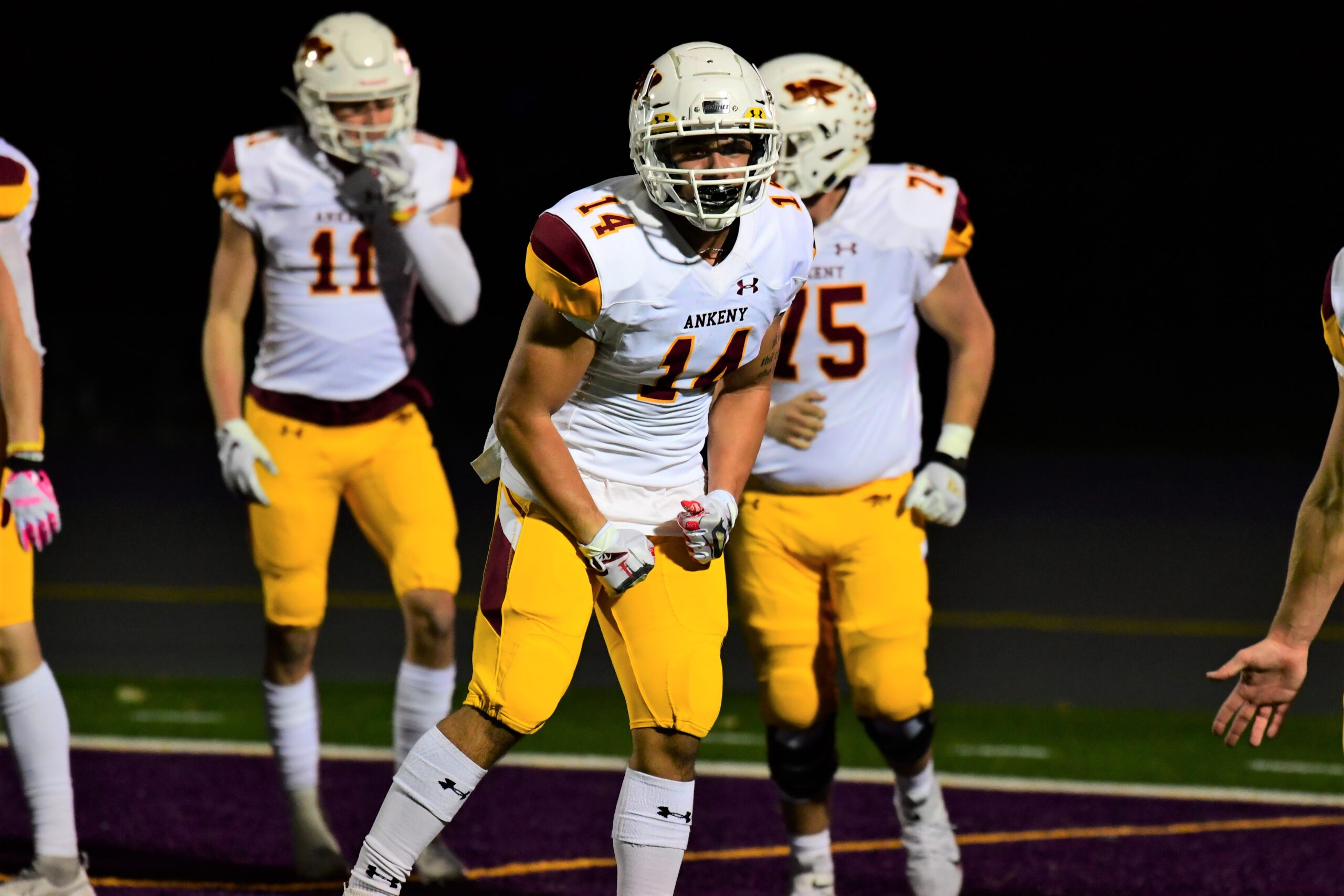 Next stop: the UNI-Dome.
The second-ranked Ankeny football team earned a trip to the Class 4A semifinals with a 28-7 victory at No. 4 Waukee on Friday. The Hawks (9-1) won their eighth straight game since dropping a 21-17 decision at Waukee (7-3) on Sept. 4.
"I'm just happy for the kids," said Ankeny coach Rick Nelson. "I can't say enough about them. They're an awesome group of people."
Arland Bruce IV, who didn't play in the first game at Waukee because he was ineligible, proved to be the difference on Friday. He rushed for 202 yards on 21 carries and scored all four of Ankeny's touchdowns.
Bruce scored on runs of 31, 1 and 4 yards. He also caught a 63-yard scoring pass from Jase Bauer.
Bruce filled in for junior running back Colin Kadolph, who had just one carry for 6 yards.
"I had to step up for my guy Colin," Bruce said.
The Hawks will play No. 3 Dowling Catholic in the Class 4A semifinals on Friday at 7:30 p.m. at the UNI-Dome in Cedar Falls. The seven-time defending state champion Maroons advanced to the semifinals when Valley cancelled Friday's quarterfinal game due to some positive COVID-19 tests.
"We have a lot of momentum going forward, and I like our chances," Bruce said.
Check back later for complete coverage of the game.