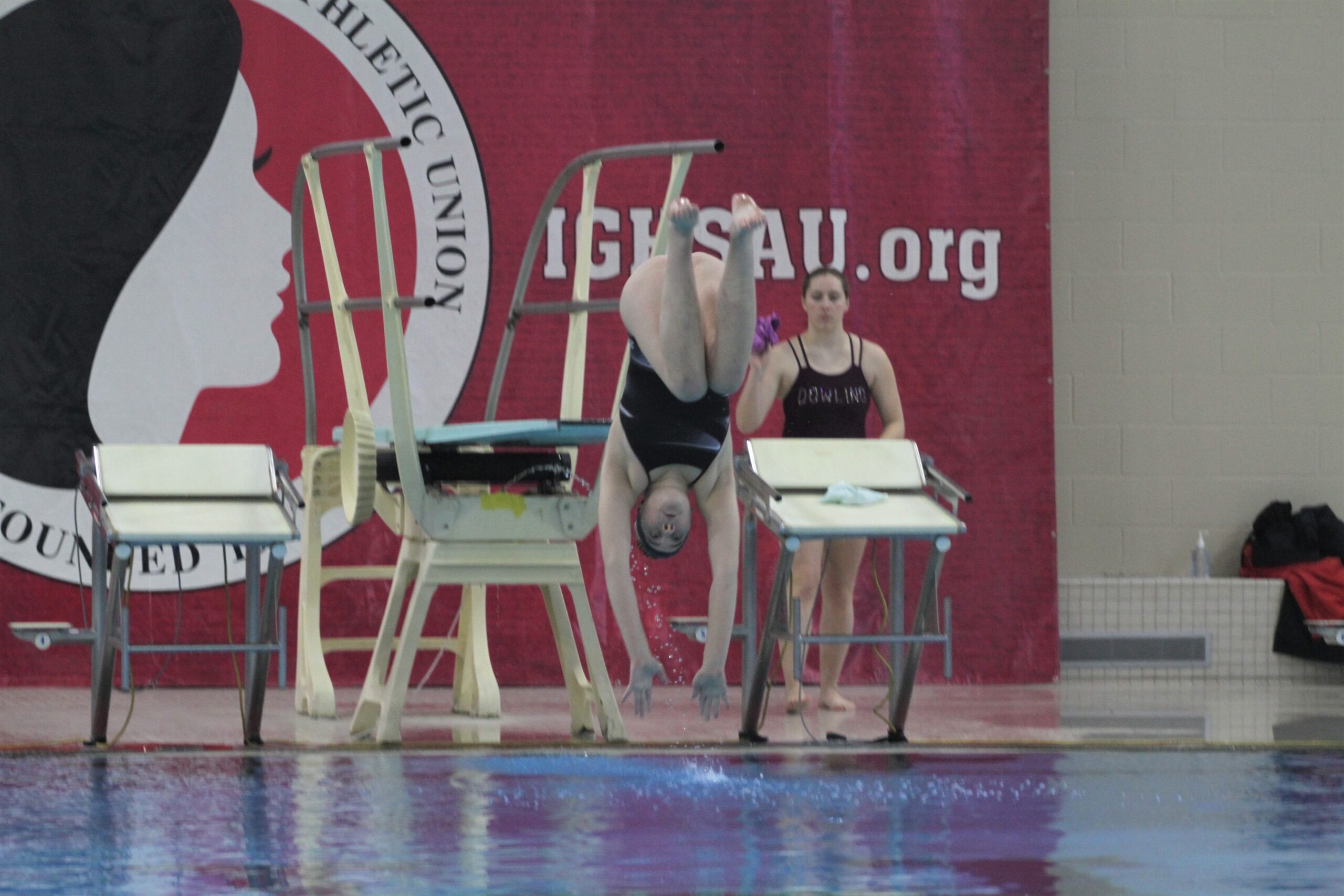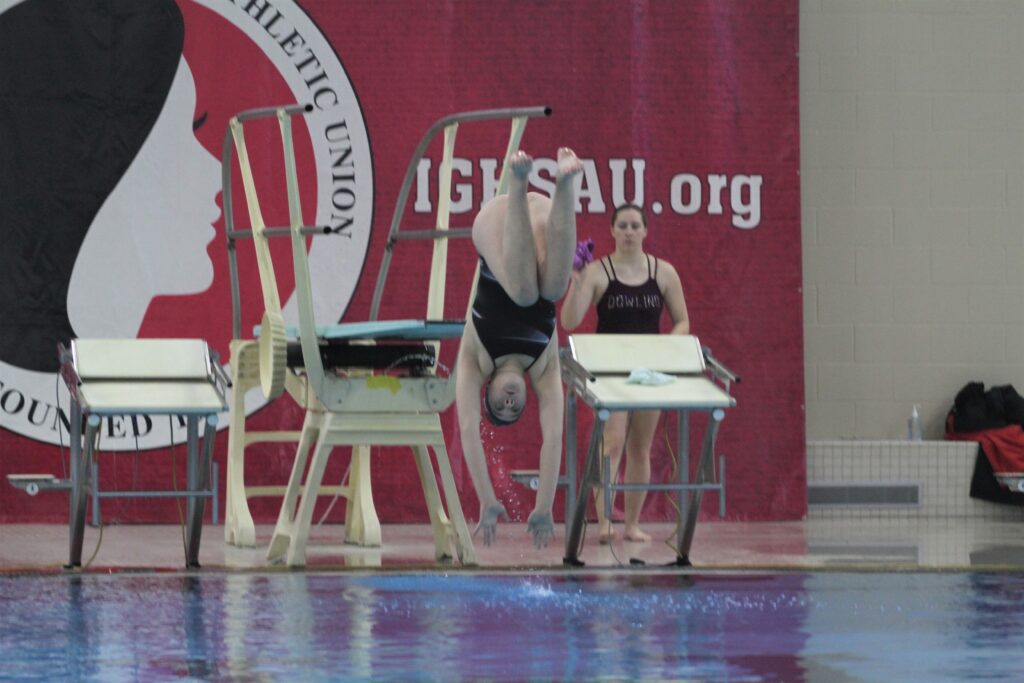 The Ankeny girls' swimming team is off to a good start at the state meet–thanks to the Hawkettes' divers.
All three Ankeny qualifiers placed among the top 13 finishers in the diving competition on Friday at the Marshalltown YMCA. The Hawkettes sit in third place overall with 23 points heading into the swimming portion of the meet, which begins with the preliminaries on Friday at 5 p.m.
"The meet went well," said Ankeny diving coach Mandy Parton. "This meet brings together the best athletes throughout the state and having all three divers make it to the finals, as a team, is a big accomplishment!"
Ankeny was led by junior Erica Peters, who placed sixth with 446.60 points. She was a state placewinner for the third straight year after finishing 14th in each of the previous two seasons.
Senior Dasha Toth closed out her career with an 11th-place finish, posting a personal-best score of 432.50 points. She improved on her 12th-place finish a year ago.
The Hawkettes also got a 13th-place finish from sophomore Hannah Kolars. She had a personal-best score of 420.70 points.
"I'm so proud of these three," Parton said. "Their dedication throughout the season and staying committed during a time of such uncertainty led them to their success today."
Bettendorf's Makayla Hughbanks easily won the diving title. She racked up 505.70 points to finish 21.45 points ahead of runner-up Ciara Wheeler of Johnston.
Wheeler's teammates, Addi Kamienski and Abby Hutchins, placed fifth and seventh, respectively. The Dragons scored 43 points to take the overall lead by seven points over Bettendorf.