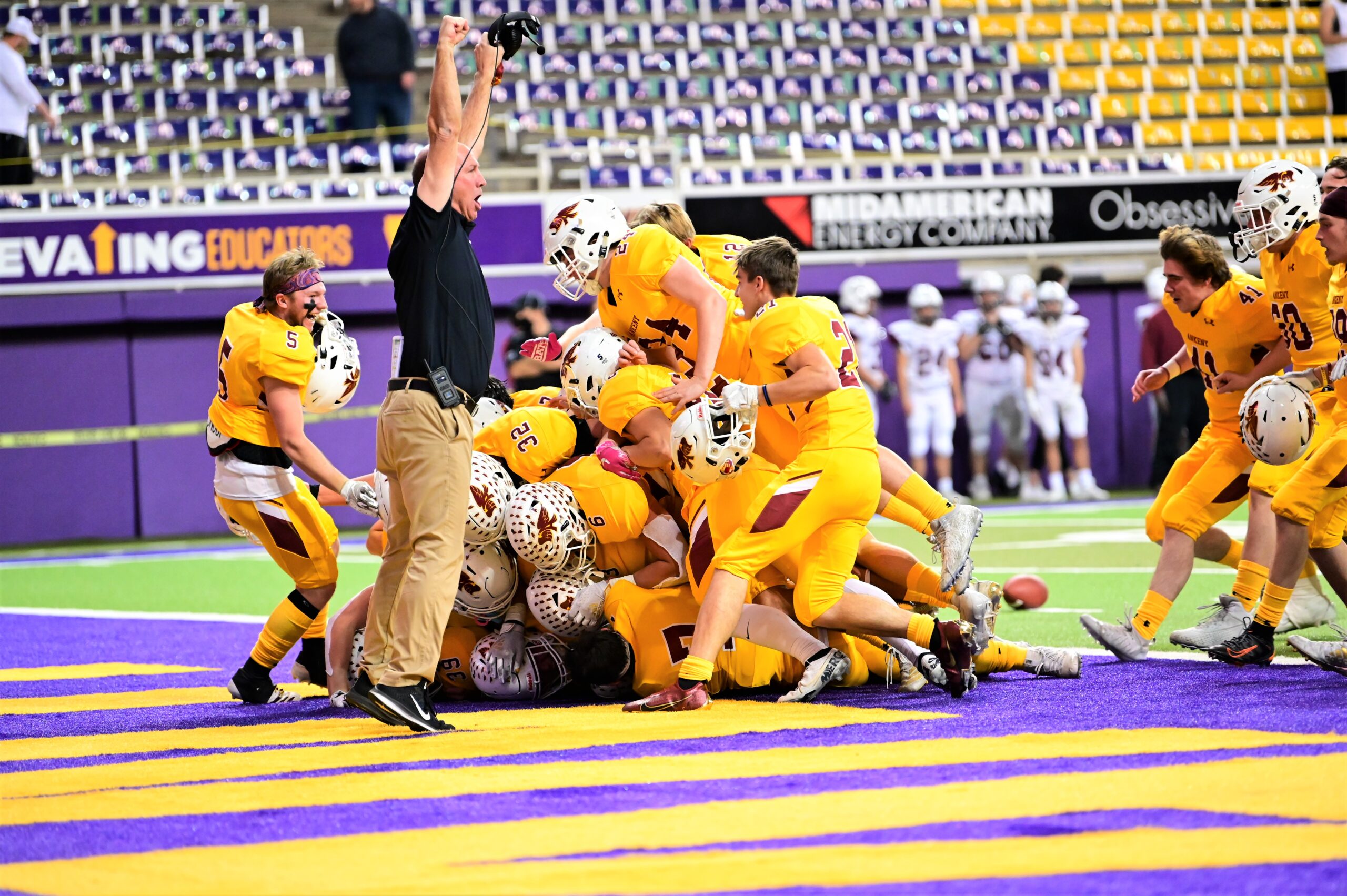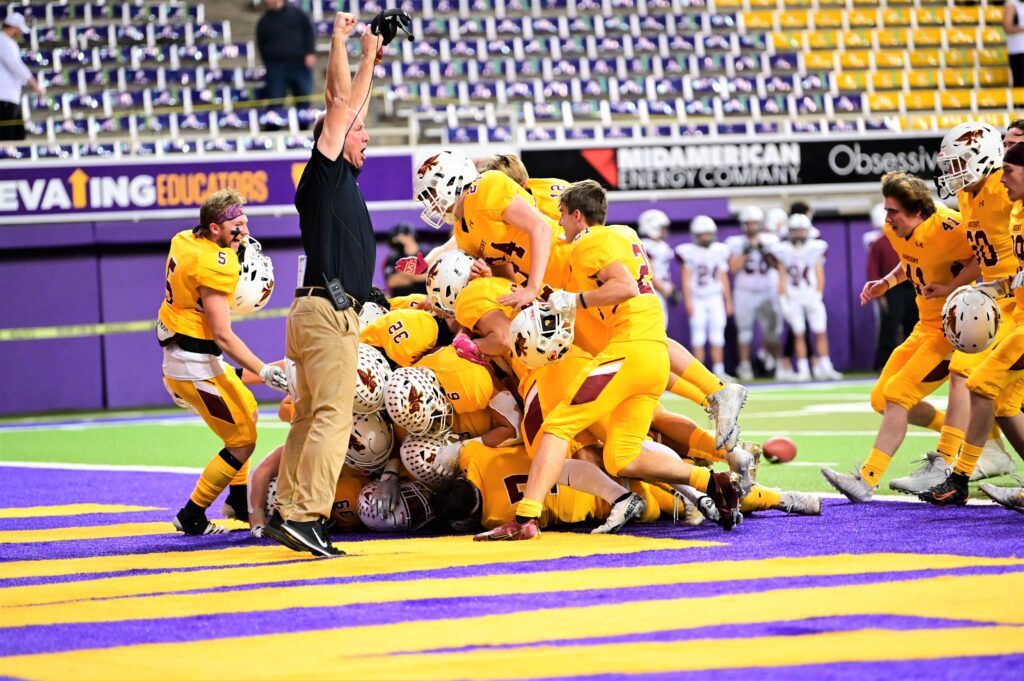 Arland Bruce IV didn't grow up in Ankeny, but he knows all about Dowling Catholic's recent dominance of the Class 4A football landscape.
Bruce intercepted a pass on Dowling's first play in the second overtime to give the second-ranked Hawks a thrilling 31-24 victory in the Class 4A semifinals on Friday night at the UNI-Dome in Cedar Falls. The loss ended the Maroons' bid for an eighth consecutive state title.
"It feels great man," said Bruce, who transferred to Ankeny from the Kansas City area earlier this fall. "They've won state the past seven years and obviously everyone knows that. It's just awesome to take Ankeny back (to the title game)."
The Hawks (10-1) overcame a 14-3 halftime deficit as quarterback Jase Bauer passed for two touchdowns and ran for another. His 3-yard run in the second overtime proved to be the game-winner.
Ankeny will play for the crown for the first time since 2012, when the Hawks won their second title under coach Jerry Pezzetti in their final season as one program.
"I'm so excited. I'm so giddy," Bauer said. "I'm ready to go next week. I'm ready to play for a state championship. This is the goal all along. (Beating Dowling) wasn't our goal. Our goal was to win the state championship and we're not there yet; we've got one more game. And I can't wait to go next week."
Ankeny will play No. 1 Southeast Polk (10-0) in the Class 4A final on Friday at 7 p.m. The Rams advanced with a 50-10 rout over Pleasant Valley.
"I'm just so happy for our kids and coaches," said Ankeny coach Rick Nelson.
Check back later throughout the weekend for more coverage of the game.