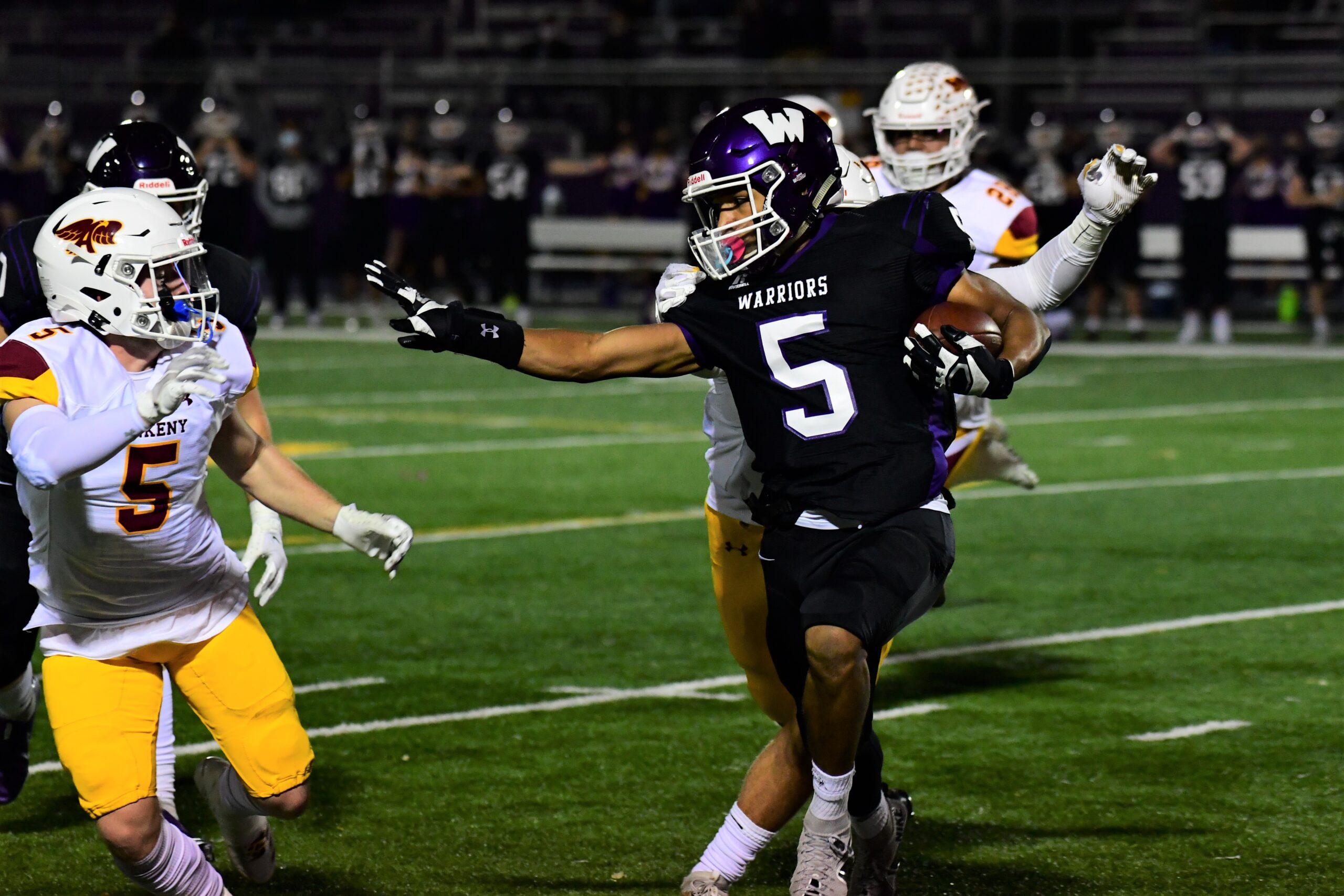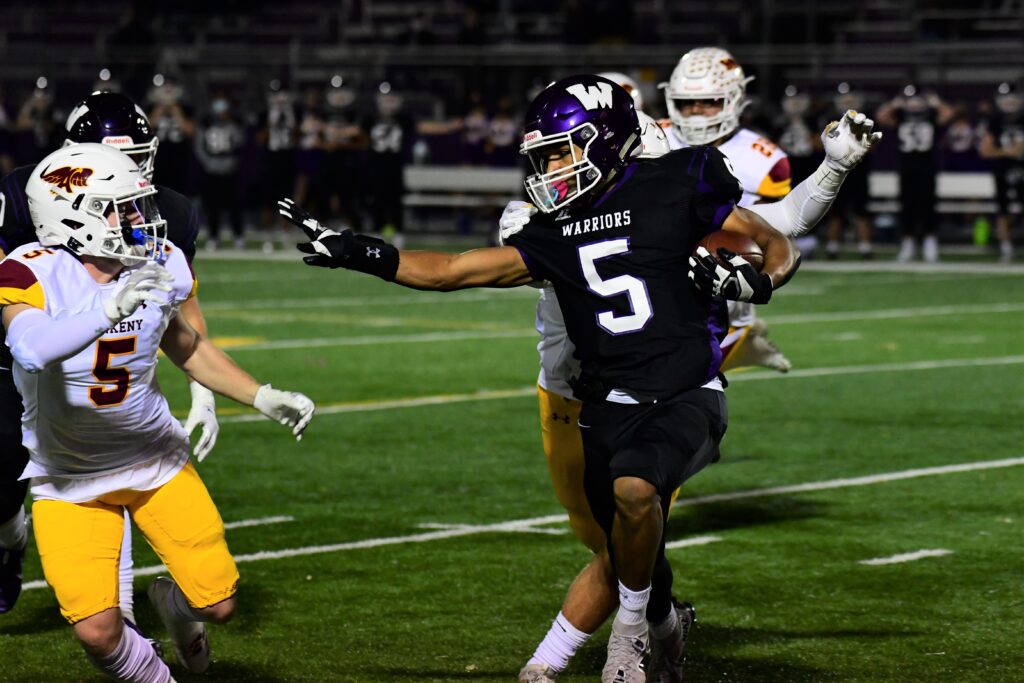 Keeping his emotions in check will be a challenge for Ankeny defensive back Cooper Cox during Friday's Class 4A championship game.
Cox attended the Southeast Polk school district before moving to Ankeny prior to his freshman year.
"I grew up with all of those kids," Cox said. "I remember playing football with all of them when I was in fourth, fifth and sixth grade. I know quite a few of those kids over there. I'm still pretty good friends with some of them."
The second-ranked Hawks (10-1) will meet No. 1 Southeast Polk (10-0) in the Class 4A final at the UNI-Dome in Cedar Falls. Kickoff is at 7 p.m.
The Rams have not lost since dropping a 24-14 decision to Ankeny in the first round of last year's playoffs. Cox had three tackles in that game.
"I got a little excited, and I started talking a little bit–just because you have connections to those guys and you form relationships with those kids," Cox said.
Ankeny defensive coordinator Nick Nelson said he's already had a conversation with Cox about focusing on the task at hand.
"I think anytime you play in a game (against a team from) where you're from you're just going to have to be even-keeled," Nelson said on the Ankeny Fanatic weekly podcast earlier this week. "You can't get too high or get too low. There's going to be ups and downs. Just play your game."
Cox has made 11.5 tackles this season. He also has one interception.
Cox said he won't let Friday's matchup become personal.
"I think if you make it personal it really affects how you play," he said. "I'm just going to try to go out there and play them like they're Johnston or a different team. I don't think there's any reason to make it any different than it should be."
The Hawks will try to duplicate the performance that they had in last year's playoffs, when they held Southeast Polk to just 208 total yards. Quarterback Jaxon Dailey completed just 15-of-29 passes for 124 yards, while the Rams added just 84 yards on the ground.
"We took their (receivers) away and made them run the ball, and I think that's what we've got to do in this game," Cox said. "If we can stop the pass, they're going to have to run the ball and nobody wants to get hit by (Ankeny linebackers) Brecken Manus and Brice Peterson. That's one of the biggest things for us."
Cox is part of a defensive backfield that calls themselves the Outlaws. Safety Caleb Rathjen, a two-time state wrestling champion, has been to known to deliver some hard hits as well.
"Rathjen is my boy," Cox said. "When they say wrestlers are a different breed, that's definitely the case."
Ankeny receiver Brody Brecht and running back Arland Bruce IV have also been used in the defensive backfield more in recent games. Bruce made the game-winning interception in the second overtime to seal the Hawks' 31-24 victory over Dowling Catholic in the Class 4A semifinals last Friday.
"Our defensive backs have adopted (Bruce), and the kids are really playing well as a defensive unit," Nelson said. "He comes in and definitely brings more pack for the punch."
Nelson said Brecht and Bruce will likely be used at times to match up with Southeast Polk receiver Isaiah Emanuel, who has caught 36 passes for 703 yards and eight touchdowns.
"Our corners–Cooper and Will Cornwell–do a great job, but down on the goal line sometimes we're a little undersized so we'll bring in Brody and Arland to be able to play some more man (defense)," Nelson said. "I'm very confident with all of our defensive athletes and players. Those two guys just give us a little more flexibility with our defensive schemes."