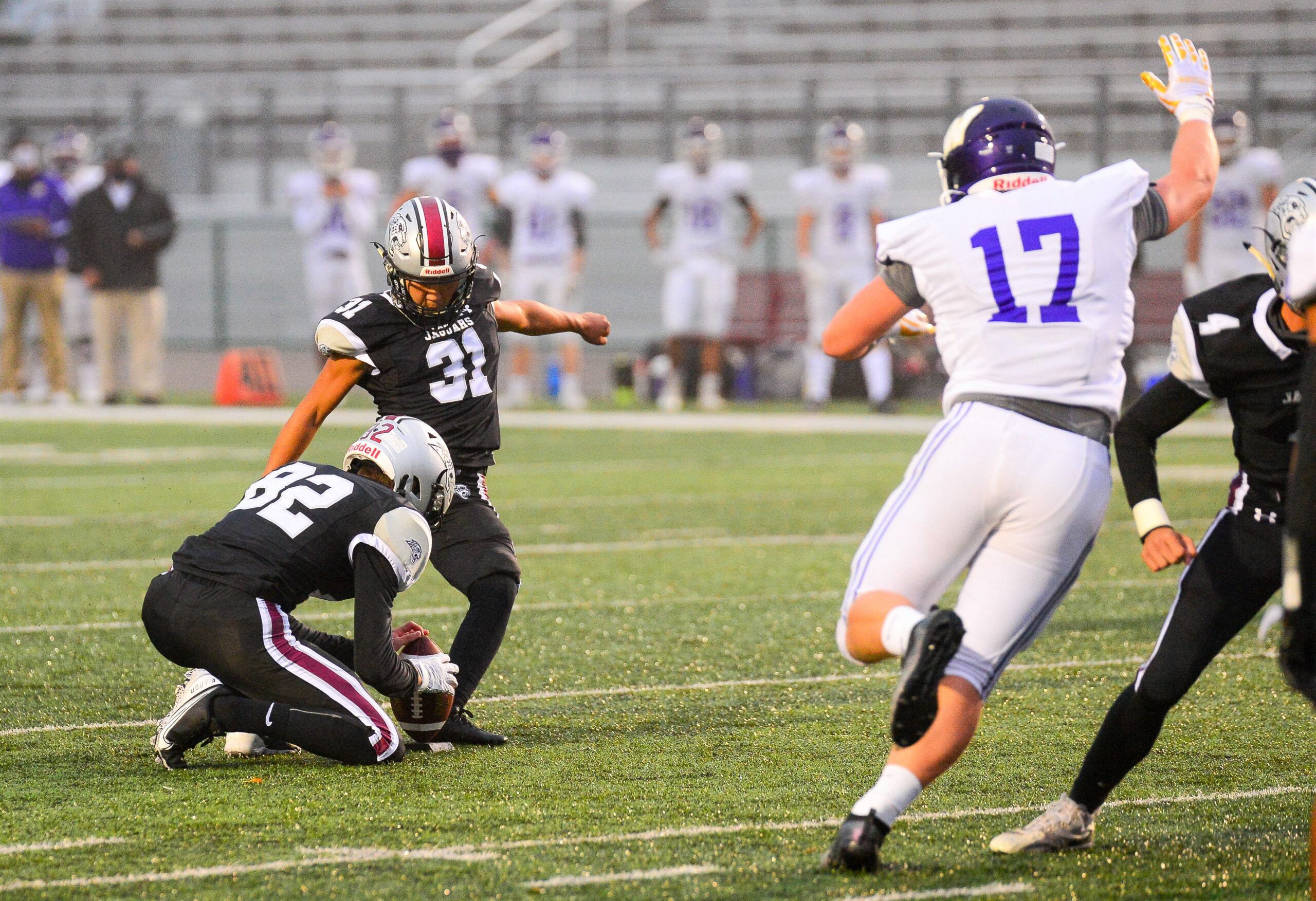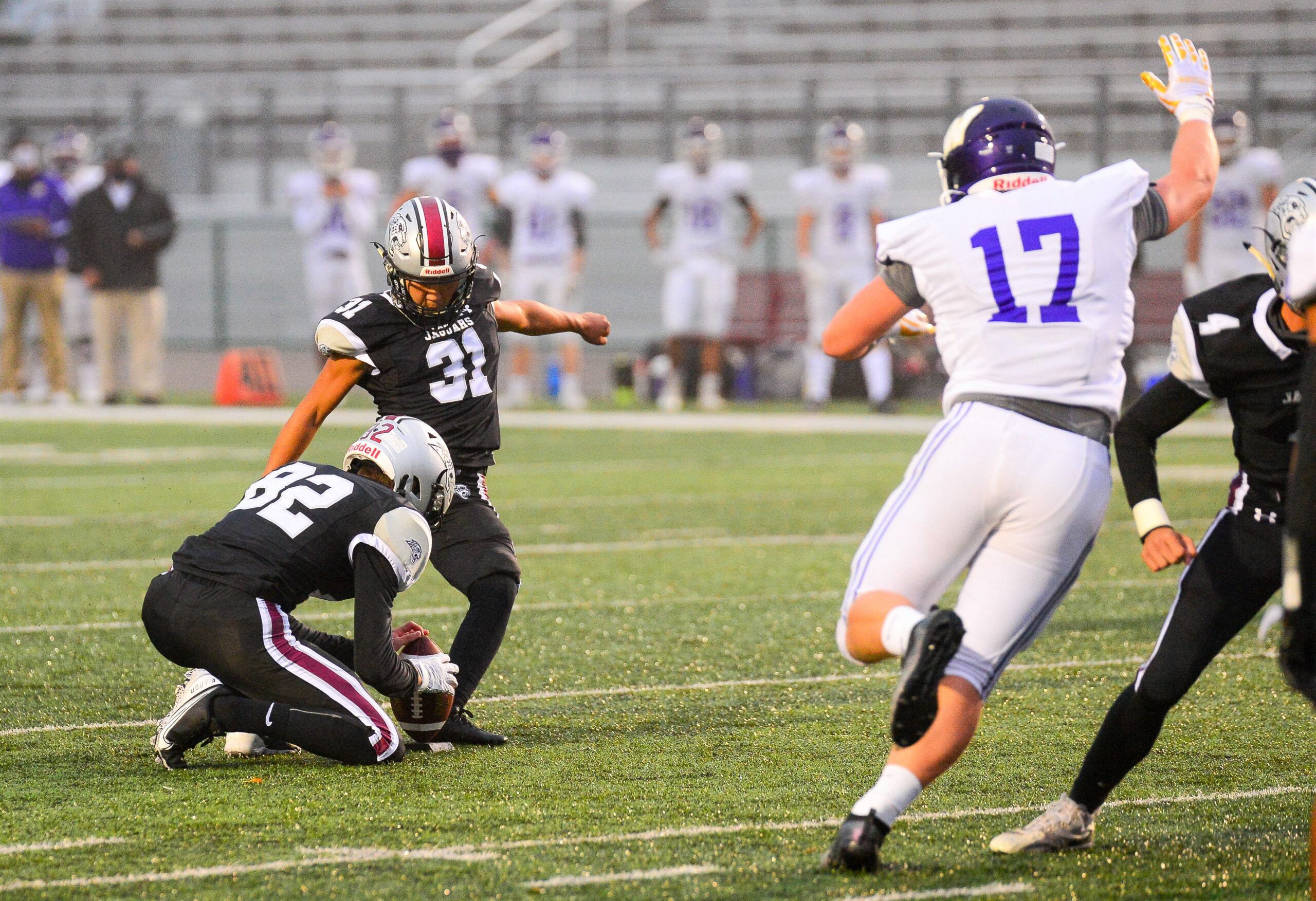 Ankeny Centennial place-kicker Scott Talmadge is going from the Central Iowa Metropolitan League to the American Rivers Conference.
Talmadge has verbally committed to play football at NCAA Division III Loras College in Dubuque. He announced his decision via Twitter on Wednesday.
"I'm extremely excited to announce that I will be committing to Loras College!" Talmadge tweeted. "Thank you to everyone that has helped me throughout the process! Go Duhawks!"
Talmadge said he looked at about 10 different schools before choosing Loras.
"When I went on my visits I first noticed how genuine the (coaches) were," Talmadge said. "They were very open about how they could help me every step of the way on and off the field. All the coaches truly made me feel like I was important there and that they believed in me. The core values of the coaches and players makes for a special culture that I wanted to be a part of."
Talmadge helped the Jaguars to a 2-6 record this season. He made 1-of-2 field goals, connecting from 26 yards out, and 13-of-15 PATs.
Talmadge also had five touchbacks on 19 kickoffs. He averaged nearly 54 yards per kick.
Talmadge said he also loved the Loras campus and the opportunity to compete for a starting position right away.
"I could instantly see myself there for the next four years," he said. "(Head) coach (Steve) Helminiak and (Special teams coordinator Nathan) Koziol made it clear that the field goal and kickoff spots are open next year."