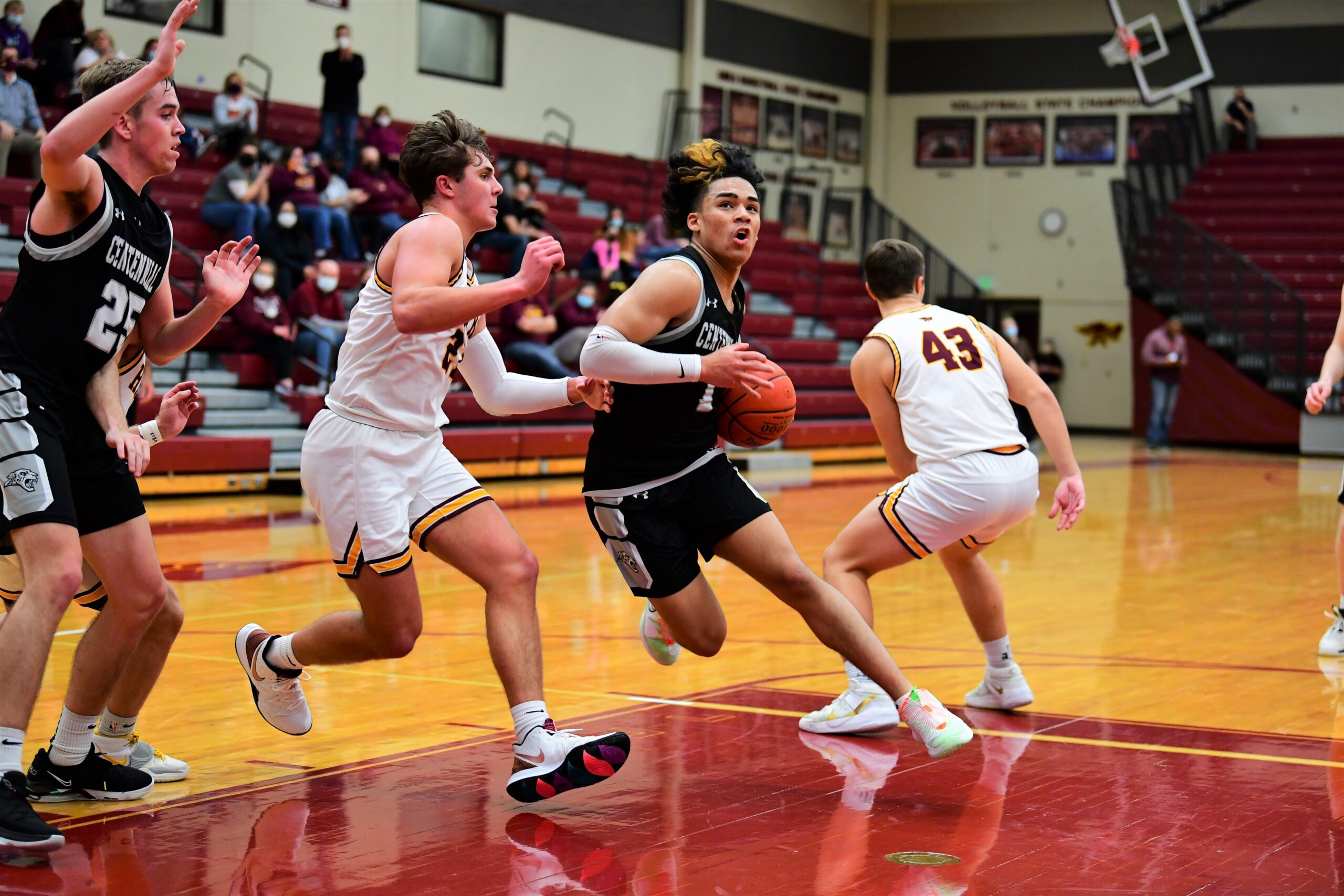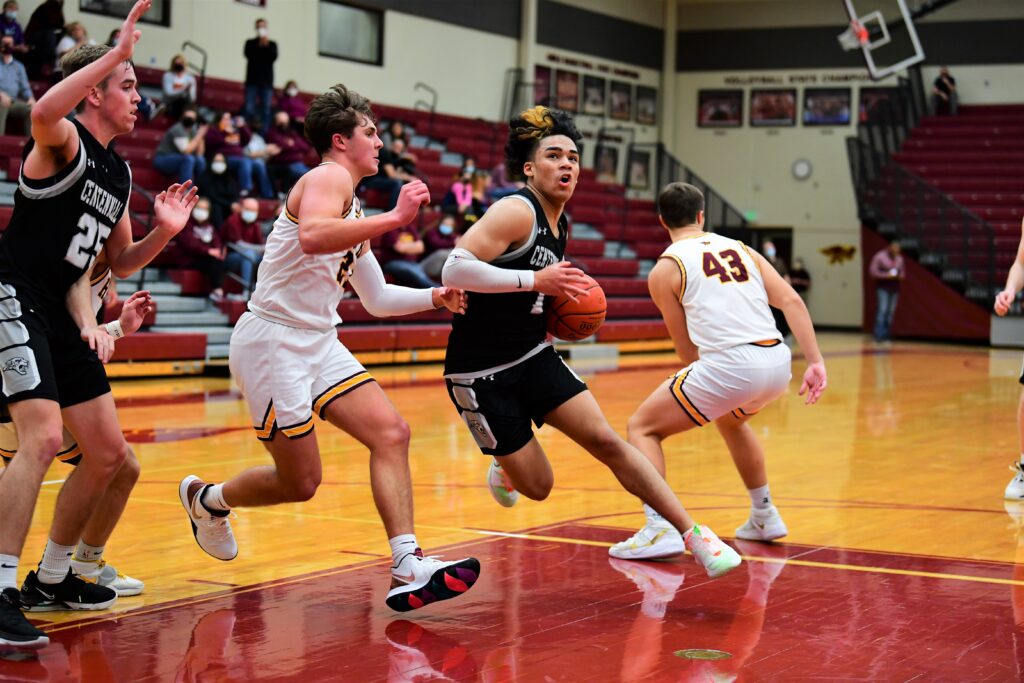 It's a good bet that the Ankeny Centennial boys' basketball team will be practicing its free throws before Tuesday's game against second-ranked Waukee.
The No. 4 Jaguars nearly let Friday's game at Ankeny slip away due to some poor free-throw shooting. They missed all seven of their attempts in the third quarter, which allowed the Hawks to rally from a six-point halftime deficit to tie the score at 42-42.
Centennial later went on a 10-0 run to pull away for a 70-59 victory that clinched at least a share of the CIML Iowa Conference title. The Jaguars are now 8-0 in the league and 10-1 overall, while Ankeny's records dropped to 5-3 and 6-6.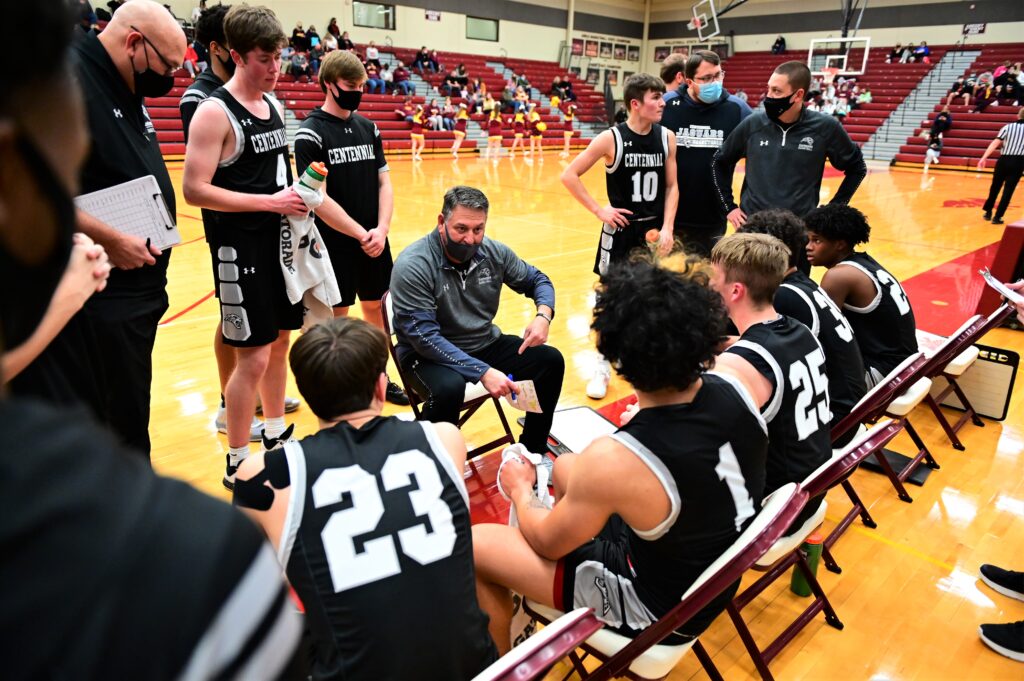 "(The free-throw line) was our Achilles' heel through three quarters, but we made some big ones at the end," said Centennial coach Bob Fontana, whose team connected on 25-of-39 attempts overall. "We'll work on that."
Jaron Crews scored 22 points and dished out six assists to lead the Jaguars. He improved to 4-0 all-time against his former team after transferring from Ankeny to Centennial after his sophomore season.
"This just gives us some more confidence going into Tuesday," Crews said.
Colin McAleer had a double-double with 14 points and 11 rebounds. Brock Jensen added 10 points for the Jaguars.
Ryan Crandall led Ankeny with 14 points, 10 rebounds, three assists and two steals. Brady McCullough tied his career-high with 11 points.
"I think we played really well as a team," McCullough said. "They just came out in the end and showed who they really are in the third and fourth quarter, but we competed with them throughout the whole game."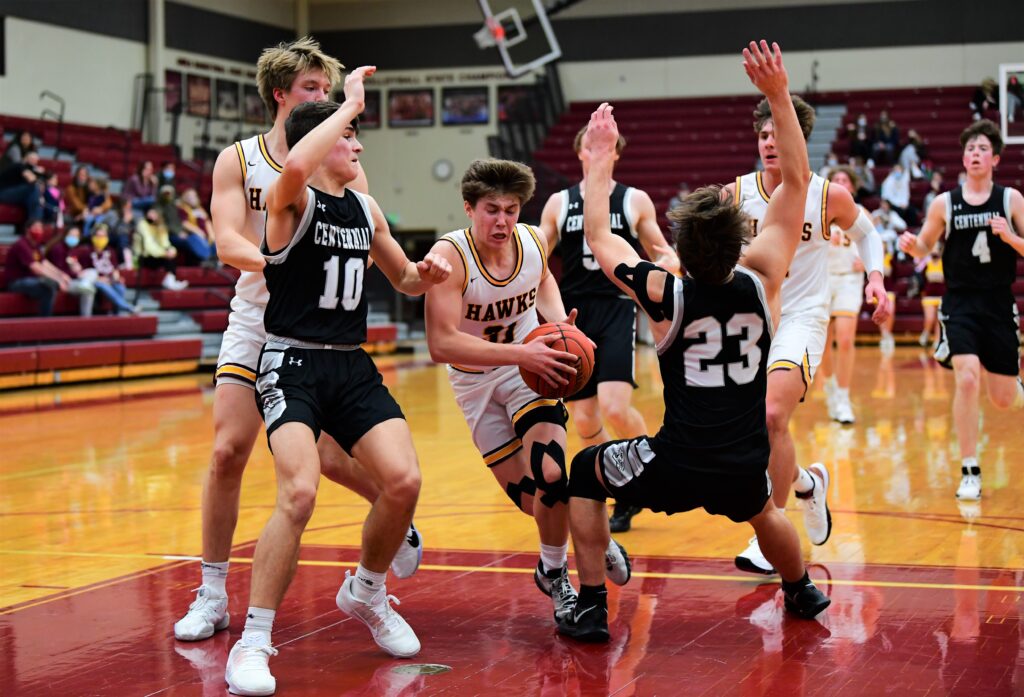 Ankeny coach Brandt Carlson was proud of his team's effort.
"We battled hard," said Carlson, whose squad lost the first meeting at Centennial, 71-56, on Jan. 5. "I thought our pace was good, we didn't turn the ball over and we made some shots. We had the lead in the fourth quarter. I just thought a couple of little plays–like some loose balls and a couple charges–went their way. And then you're on your heels again."
There were nine ties and seven lead changes in the game. The score was tied at 25-25 before Centennial closed out the first half with an 8-2 run.
Crews scored all eight of those points and had 14 in the first two quarters.
"I was just letting the game come to me," Crews said. "In the second half I wasn't really shooting. I was letting Colin and Brock do their thing."
Ankeny reeled off eight straight points in the third quarter to tie the game at 35-35. Matt Stueckradt capped the run with a pair of baskets.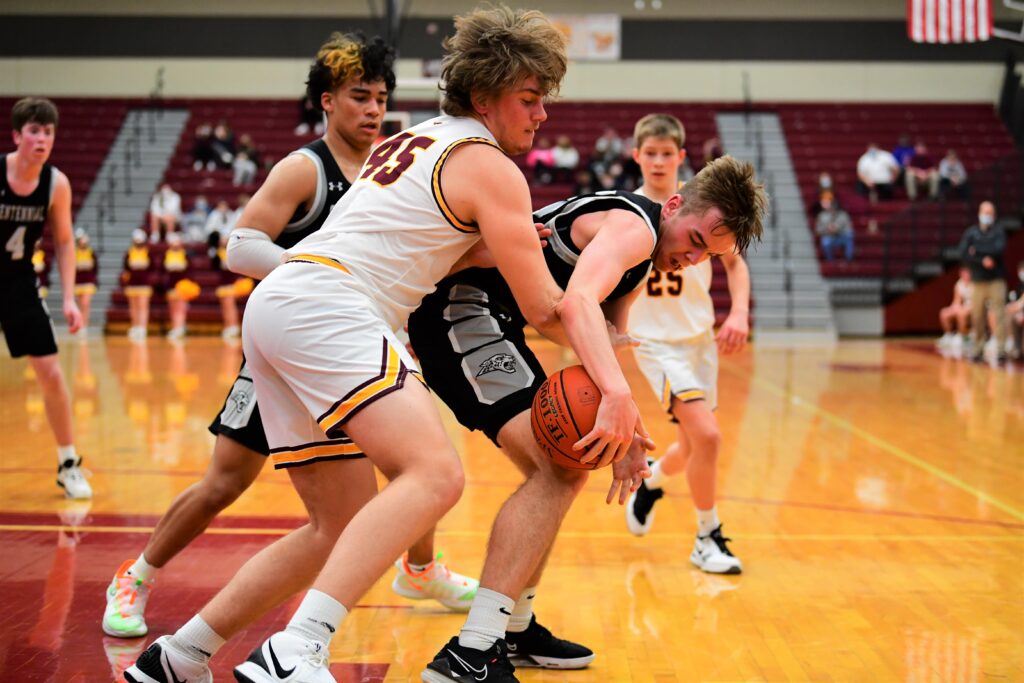 "They've really improved," Fontana said of the Hawks. "They've got some young guys that keep getting better. Look at (Thursday's) game at Dowling (Catholic), I thought they played really well (in a 61-46 victory)."
Ankeny took a 46-44 lead when Crandall banked in a shot early in the fourth quarter. However, McAleer later made a 3-pointer–his second of the half–to put Centennial ahead for good, 49-47.
"I think their senior guard leadership was really good," Carlson said of the Jaguars. "They just started making plays together. It was just tough. We didn't put the ball in the basket late, and we gave up some easy layups when we got extended on defense and had to scramble a little bit."
After McCullough scored a basket to pull the Hawks within 54-52, Centennial answered with a 10-0 run to seal the victory. Crews and McAleer each had four points in the run.
"I think they just started hitting more shots," McCullough said. "They had open driving lanes, and they took the lead doing that. I think we struggled on offense a little bit in the final minutes, and that was the difference."
Chris Louis had nine points in the win. Lio Aguirre contributed three blocks for the Jaguars.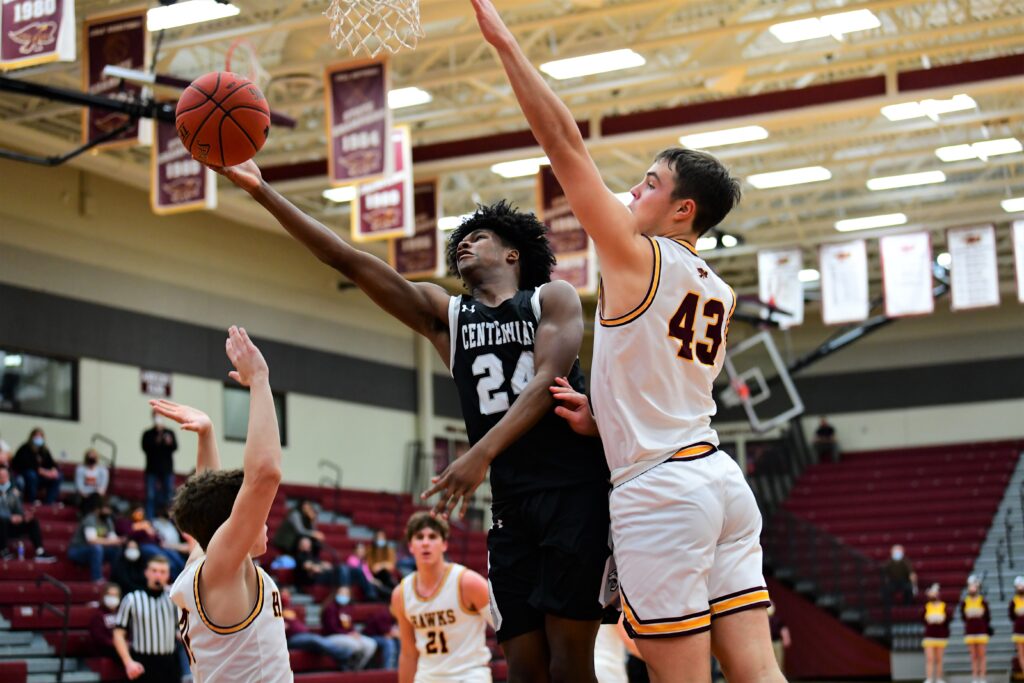 "We were up and down a little bit, but I was really proud of how we played in the fourth quarter," Fontana said. "I thought our kids showed a lot of grit and fought through some adversity. I told the guys, 'We clinched a share of the conference title. But I shared my toys when I was a kid, and when it comes to competition I don't want to share anything.' We've still got more work to do."
Brayden Drea had nine points for the Hawks, who will play at No. 5 Valley on Monday to begin a stretch of three road games in five days.
"We'll just try to keep building and keep improving," Carlson said.